An interview with an unfaithful wife: Asking the most requested reader questions.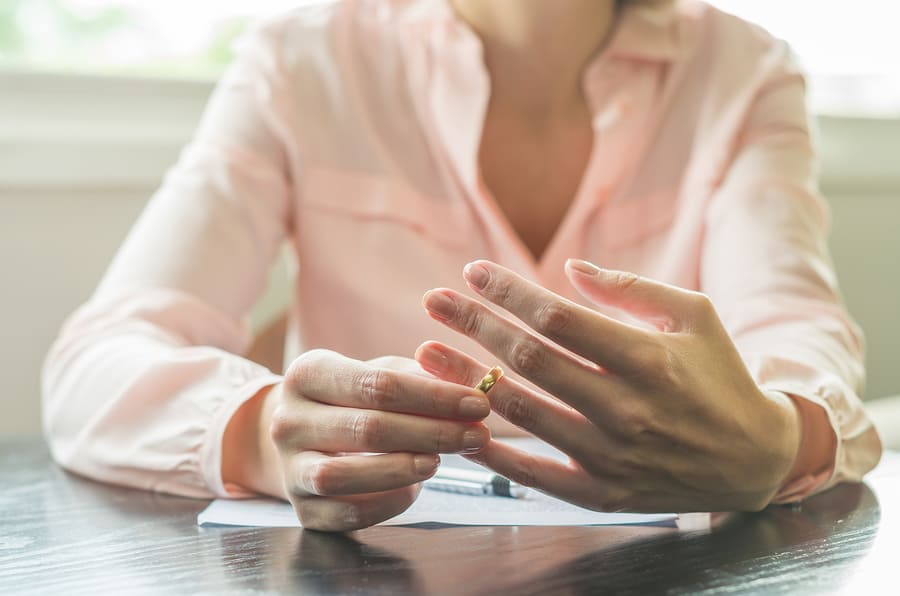 By Linda & Doug
A couple of years ago we did some interviews with unfaithful women.  Some of them didn't want to be interviewed over the phone, but agreed to answer several questions in writing. 
What follows is a sampling of some of the questions that were asked of  an unfaithful wife, "Sara" and may give you an idea of the mindset that many unfaithful women and men have that lead up to – and during – their affairs.
All of the questions asked were derived from our surveys of our readers.  So, they are YOUR questions. 
The entire interview is part of the Inside the Mind of the Unfaithful program and is too long to post (over 7000 words), but you can download a copy of the entire interview with Sara in PDF format here.
Here we go… 
Tell us a little about your affair story.  What type of affair was it? How did it start? Who pursued who? How long did it last? Is it still going on? etc.  
The affair was between a co-worker and I, who was also a friend of my husband's. He and his wife hung out with us and other friends on a regular basis, I also watched their children when they would go on date nights. We knew each other for about 2 years before things turned…
I started working a lot because money was tight, I had just been promoted to a new position and worked in a different department that worked closely with his department. At first, we just became very close friends, he would notice if I was having a bad day and ask what was wrong.  At first, I wouldn't open up but then I began to share some problems at home that we were having. He would offer some suggestions/advice/support and then began telling me about his own marital issues.
Things just didn't seem to improve between either of us. He began pursuing me, I remember thinking to myself that I would never EVER cheat on my husband… things weren't great but I wasn't going to do anything that would make it worse. He was very persistent, but to be honest I did enjoy the attention- I wasn't getting any at home.
Then it just sort of snowballed… we were spending a lot of time together at work and then would see each other if our families got together and we began to develop feelings for each other. The whole affair lasted about 6 months- 2 of those months it was emotional and then things turned physical.
Did you share your (if any) unhappiness in your marriage with your husband before you had the affair?
My husband and I had so many discussions (read: arguments) about reasons we were unhappy. The main things we could never agree on were our finances (my husband is a spender, I'm a saver.  
I always felt like I was the bad guy for telling him that we couldn't go out to eat sometimes or buy something that he wanted or do this or that with our friends because we needed to save money, but he was never responsible enough to do that sort of thing for himself), help around the house (I work full time, he quit his job to go back to school, I would come home and be expected to cook and serve him dinner, clean the kitchen, keep up with laundry and housework- but he rarely helped out if I asked for a hand), and intimacy (I felt that he wasn't attracted to me anymore- he would jokingly call me "chunky" or make fun of my cupcake obsession (I was also guilty of this banter towards him however it was very rare).  He also would jokingly comment about how attractive the girls at his college were…
I did know that he was "kidding," but after hearing it enough times, and pair that with the fact that he didn't want to have sex with me whenever I tried initiating it, a girl starts to think he really does mean what he says.
So I lost 15 pounds in hopes that he would pay more attention to me/ be attracted to me again. One day after work I went to the store and bought new lingerie, went home and changed (he had been home from school and was playing video games on the couch in the living room) I walked out to surprise him, started walking toward him and began trying to get him to come to the bedroom and he says "can you get out of the way?" Literally the most unwanted I have ever felt. It was after that that things began to intensify in the affair.
How and why did it end?
His wife found text messages between the two of us on his phone. She sent them to my husband.
Have you had any contact with him since?
The first two days after it was found out, we tried to lie and say that nothing had actually happened, that we had just been sexting. We talked in secret trying to figure out what to do to cover it up. I knew that eventually everything would come to light so I told him that we needed to be truthful about the whole thing from then on out.
When I told him that we had a long talk about what would happen after we told the truth… I honestly don't remember what all was said during that talk but I do remember that he "jokingly" suggested that we run off together but I knew that's not what I wanted. We cut off all contact with both of them after that and haven't spoken since.
The Most Often Asked Question from Betrayed Husbands of an Unfaithful Wife…
"Why? How could you betray me? Did you stop to think about the pain this would cause me and your children?" What lead to you straying so far that you had an affair?
I think that the biggest factor was having a very persistent man interested in me. But I can't just blame the whole thing on him.  I take full responsibility for my actions and I knew the whole time that it was wrong. I had shot him down multiple times before but he never let up, I eventually just gave in.
Looking back, I should have been more firm with him and put my foot down from the get-go (being stern when he flirted or made inappropriate comments instead of just laughing it off), but during that time I was very vulnerable- I felt like my husband was only with me because of what I could do FOR him (pay the bills, cook, clean, do his homework, etc.) – not because he loved ME.
I had also been off of my birth control for a couple of months so that I could lose weight and my hormones were all out of whack. So, there were a lot of factors that went in to that terrible decision but the common denominator is me.  Had I been stronger willed and had a clearer head when all of that was going on, I believe I would have handled things much differently.
Was the affair more about emotional needs or sexual needs? Please explain…
We did have sex multiple times, and it did "meet my need" for that, but for me it was more about having emotional needs met.  I felt that he understood me when I would voice my concern about things that bothered me. When I would try to do that at home, I would get yelled at and told that if I didn't like the way things were I should just leave. To me that says "I don't care about your feelings enough to change what I'm doing that hurts them, so I'd rather just get a divorce than work on things."
It seemed like we were "on the same page" about every issue- maybe he was just trying to be agreeable to convince me to sleep with him, but to me it felt like honest consideration for my feelings- something I hadn't experienced since my own husband and I had been fighting so much.
What did you feel you were getting from the relationship that your husband couldn't provide?
Mostly attention.  It sounds immature, but when you're busting your ass to make sure that your bills get paid, being gone to work 10-12 hours a day, then having to come home and cook dinner, feed the dogs, clean up the kitchen, do laundry, and your husband's homework while he plays video games… it's pretty sad feeling like your only objective in life is to attend to all of his needs without him reciprocating any of the time or effort you put in to the relationship.
I loved my husband so much and tried so hard to be a good wife to him… even lost weight so that hopefully he would be more attracted to me, but he didn't even seem to care. I felt like a maid or his mom rather than his wife- even did way more things for him than our other friend's wives did for their husbands but he was so ungrateful and didn't recognize what it was doing to me. It was exhausting. And I allowed so much bitterness build up toward him and didn't have a way to deal with it. The affair became an escape from all of the stress that I felt at home.
Why Do Women Cheat? It Is Not For the Reasons You Might Think
Do you feel that you loved your husband during the affair?
Yes, I have always loved him. I just think that I was extremely annoyed and upset with his behavior and unwillingness to change that so much resentment built up and I allowed some outsider to step in and distract me from actually working on my own marriage to improve it.
Do you want to stay married? Why?  Why not leave for the affair partner or just leave to be on your own?
I want to stay married because I love my husband. I love the life we have built together and the memories that we share. I love our friends and the activities we do together. This was a very, very stupid mistake because I know that we are supposed to be together, Even though things weren't perfect, I feel like I ruined a good thing. If we divorced, everything would change for both of us, our lives would be flipped upside down.
As an unfaithful wife, do you feel that you blame (or blamed) your husband for your affair?  Please explain.
I wouldn't say that I "blamed" him for the affair, but I do think that I have used what he did in the relationship and how he treated me as a defense for what I did, which is totally unfair to him. No matter how bad things got, having an affair should never have been an option.
Sure, he wasn't "holding up his end of the deal" when it came to our marriage and responsibilities, but two wrongs don't make a right, and certainly not in this situation. It almost negates all of the "good" that I did pre-affair, because it's like no matter what I did before (or even what I try to do now), I still cheated, I still broke our vows, I still shattered the bond and trust that we had and it has and will take so much work to get that back.
What are you struggling with most since the discovery of your affair?
Seeing how much I hurt my husband is the number one thing. I spent so much time before the affair thinking that I was this perfect wife that was doing all this stuff for a husband who didn't care at all, was ungrateful, unappreciative, didn't do anything for me, and was SO SELFISH. Then I did the most selfish thing I could have ever done by having the affair.
I also struggle with this pretense that since I cheated on my husband that I am the scum of the earth, I'm heartless and a terrible person who has no regard for other's feelings. And at one point I guess I really was, but the steps I'm taking now to make things right help me to feel a little bit better about the situation. I know I could have just left, gotten a divorce and moved on with my life leaving my husband to pick up the pieces of his broken heart. I like to think I'm at least just a little bit better than the absolute scum of the earth since at least I am staying and trying to pick up the pieces with him and help him heal.