This article will help you with understanding gaslighting more, as well as how to recognize and respond to it. If your wayward spouse is making you doubt your own sanity, there is a 99% chance he or she is gaslighting you.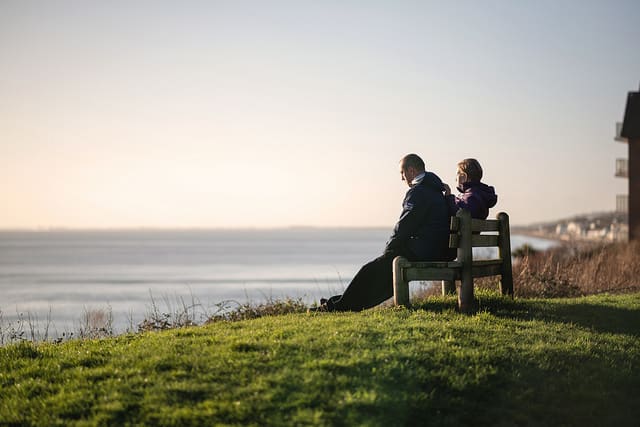 By Sarah P.
While I have written about gaslighting before, I recently had an EPIC gaslighting experience and it was delivered by a seasoned, professional gaslighter. A gaslighter has NEVER won a match against me. EVER. (Unless I decided to walk away.)
But, this was an experience that needed to be written about because it will show everyone concrete examples and details; it will explore the fine art that is gaslighting.
Even though the gaslighting topic I am discussing was not related to infidelity, the tactics the person used were and are directly transferrable to understanding gaslighting within the context of infidelity.  During the experience I had, you could pretty much switch the word "vacation" for "affair" and it would work.
After I speak about this gaslighting scenario I experienced, I will talk specifically about affairs and gaslighting, but will just come a little bit later in the post.
Here is the thing: I know gaslighting inside and out.
If I were a racecar driver and gaslighting was a one lane road 2,000 feet above the Mediterranean sea—a road that included hairpin turns and thousands of blind spots — I would be able to speed right through that road and arrive fully intact in Monte Carlo.
Quite literally, I have driven such roads in a convertible sports car about the Mediterranean during my 20's—at a time where sheer hubris and the assured confidence that I would live forever literally and metaphorically "over-road" any sense of fear or common sense.
I know gaslighting like I know that dangerous road with hair-pins turns. One mistake and you car will plunge into the sparkling, blue depths thousands of feet below. (Not a terrible way to die really.)
A couple of weeks ago I had the very unfortunate experience of meeting a gaslighter that was able to cause my metaphorical sport's car to plunge into the Mediterranean sea.
Or maybe it was more of an impasse that the gaslighter caused.
I am still not quite sure, but I ended up calling it quits. Toward the end of the conversation with the gaslighter, my 9-year-old autistic son figured out what was going on. My son got the last word and so did my bank, but you will hear about that soon.
Understanding Gaslighting – What is it?
First, I wanted to provide a very detailed definition of gaslighting so that we are all on the same page as to its meaning:
"Gaslighting is a malicious and hidden form of mental and emotional abuse, designed to plant seeds of self-doubt and alter your perception of reality. Like all abuse, it's based on the need for power, control, or concealment. Some people occasionally lie or use denial to avoid taking responsibility. They may forget or remember conversations and events differently than you do, or they may have no recollection — say, due to a blackout if they were drinking. These situations are sometimes called gaslighting, but the term actually refers to a deliberate pattern of manipulation calculated to make the victim trust the perpetrator while doubting his or her own perceptions or sanity, similar to brainwashing.
The term derives from the play of the same title, and later, the film with Ingrid Bergman and Charles Boyer in which Bergman plays a sensitive, trusting wife struggling to preserve her identity in an abusive marriage to Boyer, who tries to convince her that she's ill in order to keep her from learning the truth.
As in the movie, the perpetrator often acts concerned and kind to dispel suspicions. Someone capable of persistent lying and manipulation is also quite capable of being charming and seductive. Often the relationship begins that way. When the gaslighting starts, you might even feel guilty for doubting a person you've come to trust. To further play with your mind, an abuser might offer evidence to show that you're wrong or question your memory or senses. More justification and explanation, including expressions of love and flattery, are concocted to confuse you and reason away any discrepancies in the liar's story. You get temporary reassurance, but you increasingly doubt your own senses, ignore your gut, and become more confused.
The person gaslighting you might act hurt and indignant or play the victim when challenged or questioned. Covert manipulation can easily turn into overt abuse, with accusations that you're distrustful, ungrateful, unkind, overly sensitive, dishonest, stupid, insecure, crazy, or abusive. Abuse might escalate to anger and intimidation with punishment, threats, or bullying if you don't accept the false version of reality.
Gaslighting can take place in the workplace or in any relationship. Generally, it concerns control, infidelity, or money. A typical scenario is when an intimate partner lies to conceal a relationship with someone else." (1)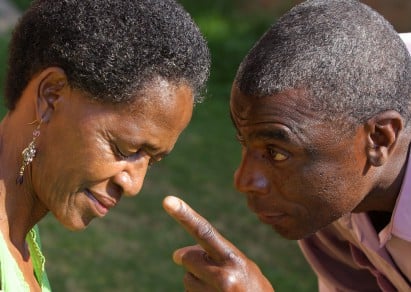 Real Life Example
The following real-life gaslighting scenario contains extreme manipulation directed toward me in order to make me feel as if I were mistaken or wrong. The goal was to make me give up on my request, so that the company with whom I was speaking could steal my money.
The person with whom I spoke tried many times to make me feel like I misunderstood the situation to guilt or shame me, thus (attempting) to make me give up and go away. A gaslighter does not have to fit the comprehensive definition of gaslighting I provided above.
The litmus test for figuring out if you are being gaslighted is this: you know something is true, have proof something is true, and when you confront a person with evidence in order to rectify a situation, they use all kinds of tactics to make you feel wrong, ashamed, demanded, or even crazy.
The following article will contain the "f word" and it will contain this word several times because it was the word that was said and also a word that was thought.
Here is what happens to even the best of people in real life: people drop "f bombs." There will also be a couple of "b-bombs" in this post since even the best of people are capable of saying these things when someone has broken their heart and crushed their dreams.
So, if anyone has the constitution of a Southern Belle who is prone to fainting when she reads the "f-word" or a "b-bomb," then this article is NOT for you.
But, if can handle "f-bombs" and "b-bombs," I say grab a glass of wine or a mug of beer, and kick up your feet, my friends. This way you can at least laugh at the gallows' humor and some of the outrageousness that will be found in this post.
There will be a couple of moments that are not politically correct and I still encourage you to laugh, despite the fact that people are not supposed to find such things funny. However, the funny thing about humor is it does not really follow the rules people expect. That is what makes humor funny—the element of surprise.

The King Gaslighter
While I know many people may not be trustworthy with certain tasks or behaviors, generally, I expect established companies, based in the United States, to deliver the product that I have purchased.
In the cases when they have not been able to deliver said product, I simply call customer service and get a replacement or a refund, based on the situation. Sometimes I have to speak to a supervisor to rectify a situation, but it is always rectified.
In the past, we have purchased discounted vacations (sold via telemarketers) to far-flung places and these vacations have either met or exceeded our expectations. 
So, last year, when I got a call about a combination package that included a cruise with a waterfront room/balcony, a week at a 4-star waterfront hotel in the Bahamas with waterfront suite, and a 7-day Disney World package that included another 4-star hotel, all for about $3,000, I listened.
They told me the package needed to be used by the end of June 2018. They explained that if I had not used it by the end of June 2018, all I needed to do was make a phone call, prior to June 30th, 2018, and ask for another year to book the package.
They said there would be no cost or penalties if I extended the package and that I could book at any time without black out dates. They also told me I could use the package in separate pieces.
I could take the Disney World part during one part of the year and then the Bahamas part at another time. So, I purchased it and they sent me an email describing the package I had purchased and the terms we had discussed.
So far, so good.
But, life gets busy and so we were not able to schedule it.
Last month, I told my autistic son that we were thinking of using the package for either the Disneyland portion or the Bahamas portion. I showed my son all the hotels the package included, the cruise ship, and the glorious beach in the Bahamas. He said either one was fine and he was VERY, very excited.
So, the next day, I called the company to schedule it and I wanted to figure out if it would be better to go to Disneyland or the Bahamas (in late April, this month 2018).
I was told by a customer service agent in a foreign country that I could not split the vacation into separate parts.
So, I asked to book the entire vacation.
 The customer service person told me I needed to book and travel at least 60 days before June 30th.
I explained how I was at least 60 days from June 30th and how I would like to book the vacation prior to the expiration.
The customer service representative tried to tell me I was wrong—that I was less than 60 days out—and that she could not help.
I showed her I was within the 60 day window, per the calendar. She argued with me for a few minutes about how I was outside the window.
Then, I gave up and asked to extend the package for another year so that I could book that trip another time.
She said "No."
I asked, "Why?"
She explained that the company had changed their policy and that people are no longer allowed to extend the package.
I said that was not the contract that I had agreed to or the vacation package that I purchased. 
I offered to email the contract. She then told me that my contract was invalid because of their policy change.
I told them they could not invalidate a contract. Additionally, they had not even notified me, their customer, of the policy change.
The woman I spoke with gave up and decided to transfer me to a manager, who was in Florida.
I went through the WHOLE story again with the American manager and the manager told me the exact same thing she had told me.
He told me that I could not use my vacation package because I was not "within" their booking dates and I could not "extend" it because they changed their policy.
Then, I told them it was my legal right to receive either the vacation I had paid for and that was specified in the contract OR they could issue a refund for $3,000.
The man refused to issue a refund.
I let the man know that although I was not an attorney, I had finished one year of law school. I let the man know that the company was not adhering to the terms of their contract and their duty to "perform" their service that I paid for—a service (vacation) they refused to render.
I let them know this was a violation of United States contract law, which states: " Performance, in law, act of doing that which is required by a contract. The effect of successful performance is to discharge the person bound to do the act from any future contractual liability. Each party to the contract is bound to perform promises according to the stipulated terms."
I explained to them that I had "the contract" in my email and I would be happy to send it to them and remind them of the stipulated terms.
I explained that due to the contact, they were bound to the act of permitting me to schedule and participate in the vacation that they hold sold me, since I performed my duty by pre-paying them in full for their services (vacation).
Again, I asked for either a refund or the ability to schedule and physically participate in the vacation that I had purchased.
Once again, he flat out refused to give me a refund for the vacation and kept saying he was "unable to help me."
I would not give up and I kept explaining the ins and outs of United States contract law as well as consumer rights. Finally, the customer service manager got exhausted.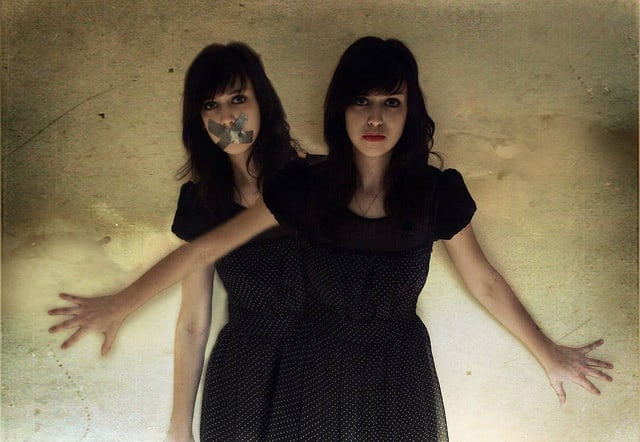 Enter The King Gaslighter
So it was, that the customer service manager decided to transfer me to the man I will refer to as "The King Gaslighter."
Obviously, The King Gaslighter was this company's "secret weapon" that they saved for people like me.
He was the guy who had studied Jedi mind tricks and had gone over to "the dark side."
The King Gaslighter was obviously used to being able to use a myriad of gaslighting techniques to get people to throw up their hands and go away.
He was the guy who had studied The Art of War and probably got off on the idea that he could out-manipulate anyone who crossed his path.
Little did the King Gaslighter know that he was about to meet the woman who was an expert at battling gaslighters.
I told the entire story all over again to The King Gaslighter and asked to either:
Book my vacation
Extend my vacation
Get a refund for said vacation
He listened patiently and complimented me for my choice in choosing their excellent company. But, then I asked which of the three it would be—would we be booking my vacation, extending my vacation, or issuing a refund for non-performance on their part?
I asked if we could review the emailed contract together for reference.
The King Gaslighter merely said, "Hmm."
This was the kind of dismissive and condescending "hmm" someone utters when they are observing a crazy person who is disturbing a public event, but they don't have the time to even continue condescending to or looking at said crazy person. Said crazy person is such a waste of their time that all they can muster is a disdainful "hhhmmm" as they finish a cucumber sandwich.
Note #1: If a sane person talks to a gaslighter and brings factual and indisputable evidence to a gaslighter's attention, a gaslighter's first tactic is to make that person seem crazy by either ignoring them or condescending to them.
I said, "So, can you help me get this situation straightened out?"
Then King Gaslighter said, "Mam, I do not think you understand what has happened. We have clearly explained to you that our policy has changed and we are unable to meet your request for booking your vacation."
Note #2: If a gaslighter does not succeed in making a sane person feel awkward and self-conscious by treating a sane person crazy, a gaslighter will try a different tactic. They will play the "you are too dumb to understand what you see" game. This is basically a doubling down on making you feel crazy while they provide so-called evidence that would imply you are crazy. They will make you feel like you are too stupid and crazy to understand. They want you to go away.
I said, "Then, I would like a refund, please, and it sounds like you are the person to authorize my refund, so can we work on that?"
King Gaslighter said, " I am sorry that I cannot meet your request for a refund because your vacation package has completely expired."
Note #3: If a gaslighter has not been able to make you feel crazy, he will play the "let's move the goal post" game.
The Pain of Betrayal – Do We Have Adequate Words to Describe What it Feels Like?
I said, "This is the first time anyone I have spoken to has claimed my vacation has expired. In fact, I have the original contract which specifies it does not expire until June 30th of 2018."
He said, "Yes, your vacation has completely expired because you have not called in to book it at least four months in advance."
Note #4: If moving the goal post does not work, the gaslighter will make up something completely new that has never been mentioned before. The new thing that they mention will serve the purpose of discouraging you and confusing you further. 
I said, "Actually, what you are saying is not only completely new, but it is nowhere in the vacation contract that your company sent to me."
He said, "I really wonder about what kind of person you are. If I were you, I would have called our company several months ago to make sure there were no policy changes."
Note #5: If a gaslighter has not made you give up by using tactics 1-4, a gaslighter will start to attack you as a person and imply that you are stupid, crazy, inferior, or any other number of things to take the focus off him (the gaslighter) and put the focus on YOU.
I said, "This is not about policy changes or my inability to call. This is about either letting me schedule and take my vacation or to issue a refund."
He said, "But, I still can't help but wonder what kind of person you are. It is completely obvious and common sense to someone like myself to call the company in advance to see if there are policy changes. What kind of person does not call the company for policy changes… I am just saying…"
Note #6: If a gaslighter has not been able to make you give up yet, he will ensure you don't discuss the topic at hand by comparing your inferiority to his superiority. The gaslighter hopes that this will cause you to feel ashamed of yourself and give up. 
I said in a completely calm and matter-of-fact voice, "It sounds like you are trying to imply I am stupid to get me off the subject at hand. I would like to inform you that I have two graduate degrees and a year of law school, so I think it is time to stop wasting my time and to issue me a refund." [Note to readers, I am not always that arrogant. I had been on the phone for an hour and realized I was dealing with The King Gaslighter. I decided to announce whom he was dealing with in hopes he would give up.]
He said, "Here is what I can do for you. We have a package at the Luxor in Las Vegas and it costs $1,500."
Note #7: If all the other tactics do not work, a gaslighter will use the old "bait and switch." He will say, "Hey look at that shiny thingy over there! Isn't that shiny thingy interesting?"
I said, "I am not interested in a vacation at the Luxor hotel. It seems to me that you have not only stolen $3,000 from me, you are now trying to get another $1,500 for another vacation that you will not deliver."
He said, "Look mam, I told you your vacation was expired and our policies have changed. The only thing I can offer you is another Florida vacation or a Las Vegas vacation for an additional $1,500. There is nothing else I can do for you.
Note #8: If you still will not go away or concede to whatever it is a gaslighter wants you to do, he will imply that you are stuck in a particular situation and that you only have the options he has given you. 
I said, "You are telling me that you are not only breaking the terms of the contract from your company and taking my $3,000, you still believe I am gullible enough to pay you another $1,500 for a vacation I do not want."
He said, "Mam, I am really sorry that you do not understand. It's not my fault that you did not call in to us "in time" and I have now "expired" your original vacation package. It is no longer available to you. If you would like to travel, I can only offer you my $1,500 package at the Luxor."
Note #9: If you do not give up, the gaslighter will find a way to punish you by removing that thing you were asking for. In the case of an affair, it may be that you have not agreed to a cheater's terms of how the reconciliation with go and so he withdraws himself completely from the relationship to punish you. But, in my case, The King Gaslighter decided to "expire" my original vacation to punish me.
Here is what happened next, I put King Gaslighter on speakerphone.
My two sons were in the room. My older son is an imp and likes to tell my son with autism all kinds of interesting swear words when I am not listening. I looked at my kids and pointed at the phone so they would pay attention and listen to what was happening.
I said to King Gaslighter, "So, I just want to reiterate. Even though I paid you $3,000 for a vacation, you are telling me that I CANNOT use the vacation. That means I cannot take my children to Disneyland and it also means that I cannot take my children to the beautiful beach in the Bahamas."
My children's eye's grew wider because it was starting to register with them that someone was taking their vacation away.
King Gaslighter said, "That is correct. Your vacation has expired and you cannot go to the Bahamas or to Disneyland."
I said to King Gaslighter, "So, basically you are telling me that you are taking the vacation away that my kids have been looking forward to for a very long time. You are taking the vacation away that I was reviewing with my youngest son last night and he can no longer go to the reach."
King Gaslighter replied, "That is correct because our policy has changed. Your vacation has expired and you cannot use it."
I said to my youngest son who is on the autism spectrum, "Hey son, you hear this man on the phone? Well, he just took away BOTH your Disneyland vacation and your beach vacation."
My son, who had been listening and wanted confirmation from mom as if his vacation was being taken away let loose. He came up to my phone and roared like a dinosaur. Then he screamed, "You fucking man-bitch, you can't take away my beach vacation you man-bitch!"
I asked King Gaslighter, "Did you hear that?"
King Gaslighter was totally silent.
I said, "Are you there?"
Dead silence, but I saw the call was still connected.
Finally, I said in a calm voice, "I guess that is what you get for stealing beach vacations away from little children."
Then I hung up.
I called Bank of America and told the entire story to the Bank of America representative and asked to reverse the charge.
I told the representative that the call had been recorded by the fraudulent vacation company.
I told the B of A rep that if the company send tapes to Bank of America, they will hear my autistic  9-year-old son calling the man at the vacation company a "man bitch" and that I apologize in advance for that.
Of course, the Bank of America representative laughed and laughed and laughed. The B of A rep admitted that he would have both said and done much worse if he had paid $3,000 for a vacation that did not exist. Notably that he said he would have "opened up a can of whoop ass" on the company. Then I laughed and laughed.
Yes, this actually happened. And I still cannot believe it. But, that was what I got for making the mistake of buying a vacation package I thought existed but did not. If it seems "too good to be true" it is.
Was That Wrong?
I am sure you are thinking I must be some kind of horrible parent when you heard the outcome of that story.
Well, do you remember that old radio show "Kids Say the Darndest Things?" It's 2018 and the things that kids say now certainly are the darndest of the darndest.
I did not even know my son knew the phrase man bitch and it is something I have never said aloud. It was not something we said as teenagers either, so I was taken off guard.
But, I was also angry at The King Gaslighter and I think The King Gaslighter received an "enlightening moment" in his life.
It is one of those moments where I hope The King Gaslighter took pause and realized he was at a crossroads.
Would King Gaslighter choose to keep knowingly, willingly, and smugly participating in fraudulent behavior?
Or, would that be his wake up call that he was truly and genuinely being the biggest man bitch on the planet at that moment in time?
Would this cause The King Gaslighter to drop to his knees, put his head in his hands and say, "Dear Lord, what has become of me? I used to be a NICE person. I am going to quit my job right now and start flipping burgers for a living. I don't care how poorly I am paid, my integrity is NOT for sale."
I can assure you that did not happen.
King Gaslighter is the head honcho of the fraudulent company for a reason. He thinks it is fun to steal money all day—selling false hopes and dreams to families– and to get paid for it.
Of course, there is still the matter of my oldest son; the orchestrator of the man bitch chaos.
When I hung up, my oldest son had a satisfied smile on his face, much wider than that of the Cheshire Cat himself, raised his eyebrows, and the confidence of a corporate mogul who had just accomplished his first takeover.
Then my oldest son pointed his thumbs towards himself while he reveled in his success. He had successfully gotten his brother to remember a shocking phrase and was there to witness the context in which his brother angrily and unabashedly uttered this horrible phrase to another person.
Yes, my oldest son was on cloud nine.
Somehow life takes dysfunctional paths, even in the homes of people where the parents are educated enough to know better. But, no matter how educated I become, I hope I will be able to look back at that moment with joy: the first time my child, dare I say "my little angel," uttered the phrase man bitch.
(Cue laughter. That last paragraph was meant to be completely and totally satirical. So please do not send Doug and Linda hate mail on my behalf.)
My oldest son was watching New Girl re-runs last night and I saw a scene and took pause. Surely, this is who my youngest son will turn into twenty years from now:
https://youtu.be/apWsYso64gU
Actually, I am kidding. I will teach my son to leave quietly and not engage evil people.
But, it reminded me that when good people are really angry, they can say some very shocking things. (In that clip, the young actor was angry because the old man asked the young actor if he could "use his girlfriend" for a night.)
King Gaslighter, Values and the Dynamics of Infidelity?
I disgressed.
Even though King Gaslighter was the head of the fraudulent customer service department, he has a lot to teach us through his behavior. In fact, he gives us a terrific example of how to mess with people's minds through the art of gaslighting.
The King Gaslighter was obviously skilled at crushing people's hopes and dreams both at his job and in his personal life.
No, his bad attitude and manipulation skills were not saved only for work.
People do not go to work, turn on manipulation and gaslighting techniques, and turn them off again. Au contraire, mes amis. If someone is a gaslighter, the burner is always lit.
Let me summarize the techniques The King Gaslighter used:
Make your victim feel or look crazy, especially when the victim presents the gaslighter with factual and indisputable information.
Make your victim feel as if they simply do not understand the complexities of a situation and that the victim is merely mistaken about what he or she has observed. (i.e. "Go away, stupid.")
Move the goal post
Dissuade, evade, change the subject
Make the victim feel inferior as a person by pointing out the victim's personal flaws
Shame the victim and make the victim feel ashamed of himself for thinking/doing/saying something that would implicate the gaslighter
Bait and switch: if a victim wants, expects and needs one thing, the gaslighter will offer something else that the victim does not want/need/desire. The gaslighter will present their own option as the only option the victim has.
Back the victim into a corner by implying the victim only has the choices the gaslighter wants.
If the victim does not "behave," the gaslighter will take away something important to the victim—generally the most important thing the victim wants at that moment in time.
If the victim still does not "behave," the gaslighter will remove all of their so-called "chips from the table" and refuse to dialog with the victim until the victim concedes to the gaslighter's false reality.
Now, those are just the tactics that The King Gaslighter used in his conversation with me. This is in no way an exhaustive list in terms of the tactics gaslighters use.
By the way, some gaslighters will play the victim – they will say you are victimizing them – or they will pretend to be innocent and benign.
Gaslighters play only one game—that game is to "fuck people over."
Speaking of fucking people over…
My husband and I watched a movie recently called Downsizing, starring Matt Damon. In this fictional world, people are able to be physically downsized to 5 inches tall. By paying a company just over $100,000, they can be shrunk and then sent to live in tiny cities where they live a lifestyle only accessible to multimillionaires.
At 5 inches tall, they get to live in the equivalent of a 12,000 square foot house, drive many luxury cars, wear diamonds, the best clothing, stop working, spend their days golfing and pursuing leisure activities. Matt Damon's character had a wife who was spending beyond their means and so the solution he finds is to have them both "down-sized" so that she can live the life of a multi-millionaire.
What's the catch?
The couple is separated during the downsizing procedure and she decides to bail at the last second. After he wakes up and is 5 inches tall, she calls him and tells him she decided to stay tall and is serving him with divorce papers. (It is implied she had or has a back-up person in mind, which makes leaving her husband easy-peasy.)
Wow, right?
During the movie, he meets a Vietnamese woman who was downsized by her government against her will. She was a political activist. Instead of putting her in jail, they downsized her as punishment. She cleans the houses of the rich people in the new 5-inch tall communities.
She meets Matt Damon and they develop a friendship. At one point in the movie, their relationship turns sexual. After it turns sexual, Matt Damon decides to go live underground in a community of other people 5 inch tall since they believe the world is ending. As he is leaving to join the underground people, the Vietnamese woman angrily confronts him and says the following in her thick accent:
"What kind of fuck you give me?"
He gives her a bewildered look indicating he does not understand.
She continues, "In America people have eight kinds of "fuck." They have love fuck, hate fuck, the sex only fuck, the break up only fuck, the buddy fuck, the drunk fuck, the make-up fuck, (and finally) the pity fuck."
She angrily asks Matt Damon if he "pity fucked her" since he was so willing to go on to the next thing and leave her on the surface. He said he gave her a "love fuck," but then continues with his lame excuse about going underground.
She calls him on his selfishness and tells him off. Finally, at the end of the movie, his character decided not to go underground and instead decides to stay on the surface and "serve" all of the people in their community that have been unwillingly downsized such as the disabled, the ill, the old and infirm.
Yes, I digressed.
But, watching that actress explain the "eight kinds of fucks" that occur in the United States was worth it. And telling the story of her talking about the eight kinds of fucks was also worth it because it tells us so much about American culture and our so-called values.
We have a Puritan façade, but underneath all that hypocrisy, we have a variety of ways to "fuck people over." Gaslighters are the Kings of Fucking People Over.
[Once again, please, don't send hate mail to Doug and Linda for the swear words in this post. We are talking about an ugly topic and for such topics clean words may not suffice.]
BIG NEWS FLASH: We live in the real world and not inside a self-help book where all of the scenarios are neat, clean, and tidy. We do not live in a self-help book where if we say the right thing at the right time, the gaslighter or the narcissist will come to their senses and say, "Wow. You are right" and then become a great person.
In the real world, relationships are complicated.
It also turns out there are a lot of people who have "character disorders."
This is the new catchall term for all of the personality disorders as well as for people who are extremely selfish, egotistical, outright mean, complete jerks, or the biggest assholes on earth. (Because being the biggest asshole on earth is not a formal mental health diagnosis in the DSM-V).
Statistically speaking, there are A LOT of people with character disorders. Where there are character disorders, there will be gaslighting.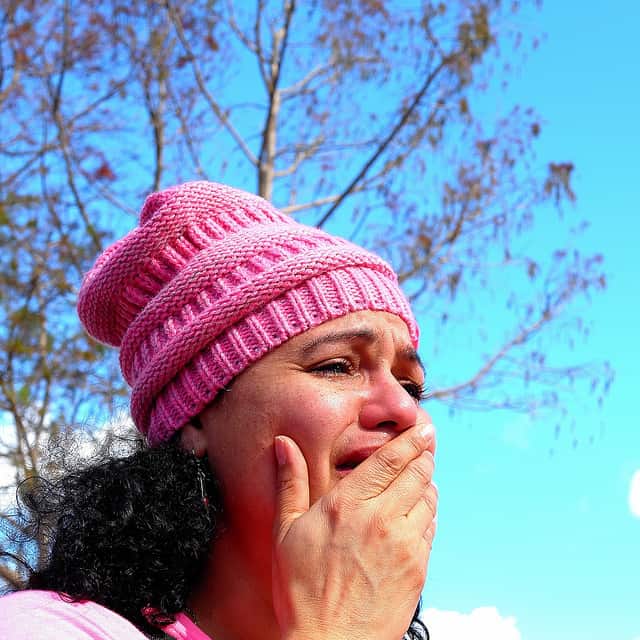 Gaslighting and Affairs
But, beyond that, where there are affairs, there will also be gaslighting.
Because life is not perfect and many of us cannot disappear into the ether or completely sever ties with wayward, gaslighting spouses, we NEED TIPS on how to defend ourselves. 
It's really quite simple. More simple than you think.
The first step is that you must recognize gaslighting.
The second step is that you must have concrete, indisputable facts and keep returning to those facts when speaking with a gaslighter.
The gaslighter's tools are "world salad," guilt, and shame.
The gaslighter's goal is to get you lost in the dizzying maze that has been born out of the gaslighter's manipulations.
If you are lost in the maze, you cannot remember what you wanted to address, you cannot get your emotional bearings, and at worst, you start to feel as if it is time to check yourself into an insane asylum.
If someone has done factual things to hurt you—that is if they have cheated and you have proof of it—and if you confront them and end up feeling as if you need to be sent to the looney bin, you are dealing with a master gaslighter.
 In fact, you are dealing with a King Gaslighter only he is the King of his territory: you.
King Gaslighters exist everywhere.
The only way to deal with them in factual information and solid and indisputable truth.
Once you have the concrete proof in front of you, metaphorically nail a gaslighter's foot to the floor, and keep repeating the truth over and over again.
Confronting a Gaslighter – An Example
Here is an example on how to confront a gaslighter about their affair. I am using a scenario where a wife catches her husband, but a husband can use this same tactic against a cheating wife:
You: When I got home last night, you were in the kitchen and your dick was in Jane. "Run Jane, run!" And run away she did.
Gaslighter: You know what is wrong with you? You always bring up the past and you nag, nag, nag about the past.
You: When I got home last night, you were in the kitchen and your dick was in Jane. I want to talk about that.
Gaslighter: God, you are seeing things now. Jane and I are friends and we are working on a project together. You just don't get it.
You: I want to talk about how you stuck your dick in Jane.
Gaslighter: Have you looked in the mirror lately? What the hell is up with your hair anyway? Have you seen your muffin top? And now you are blaming me???
You: You broke our marriage vows when you stuck your dick in Jane. I can no longer trust you and that is an issue for me.
Gaslighter: All you do is bring up negative things about our marriage. Don't you hear yourself? You should be lucky I am still married to you.
You: You still stuck your dick in Jane and that is a fact. You broke our wedding vows and I want to talk about what to do next.
Gaslighter: What?? What do you mean by 'stuck dick in Jane'—are you reciting children's old children's books now? Wow, you really are crazy.
You: You stuck your dick in Jane. Here are the divorce papers and you will find the proposed settlement that my attorney put together in this envelope. Now, I am giving you permission to take the next half hour to pack your things and leave MY HOUSE.
Gaslighter: Come on!!! Now you really ARE crazy!! You know, my dick just slipped. I do not know WHY it happened. It just did and now you want a divorce? Now you are going to destroy everything we have built? YOU ARE THE PROBLEM.
You: The moment your "dick slipped" and "fell" into Jane, you broke our marriage vows. As a result of your actions, you have destroyed everything we have built as a couple. You have intentionally made the choice to render our marriage null and void. You have proved to me that I made a terrible decision by trusting you in any way—as a husband, a friend, and a father. Now, please get your things and leave.
Gaslighter: No, you are not allowed to kick me out of MY HOUSE and I am staying.
You: Would you like for me to get the police involved? Or how about our kids? How about the neighbors and my parents and your parents and everyone you work with? I have the National Enquirer on speed dial. Please leave MY HOUSE now.
Gaslighter: I refuse to leave MY HOUSE.
You: I will pack my things and bring the children. You will receive instructions from my attorney tomorrow. The house will be mine, so do not get too comfortable. This is your last chance. You can talk to me now about your affair, you can tell me everything now, and you can cut all contact with Jane now over the phone while I listen.
Gaslighter: You are crazy. You are having a mental break down and I think I need to call 911. You need to be hospitalized because you can no longer see reality.
You: Come on, kids. Let's grab our clothes now. We are going on a long vacation because your dad wants to have another mommy in the house.
If your gaslighter continues to stall, turns everything back on you, blames others, or does not want to talk about his affair or break it up, you leave.
You get a suitcase, you get your children, and you start packing. You go and stay with friends, family or even at a shelter if that is where you have to stay. You send a word through an attorney about your terms: Jane gets dumped, wayward spouse goes to individual counseling and marriage counseling, wayward spouse takes full responsibility for his or her actions.
There will be NO hysterical bonding because that is the fastest ticket to STD land. Furthermore, hysterical bonding gives the wayward spouse a power high that cannot even be achieved on drugs. He (or she) will go back to the other person, you will find out, you will hysterical bond.
He will be The King of Cake Eating.
He will get such a rush over all this attention and drama that he will NOT give it up.
Ahhh… but you might say this is "real life" and you cannot just remove your clothes and your kids from the house and leave for a month. It is not realistic.
But here is the thing—anything is realistic if you have the self-esteem and self-resolve.
Many betrayed spouses thing they can control others, especially their wayward spouse.
They think they will succeed at what The Chump Lady calls "the pick me dance." Engaging in the pick me dance only stalls the inevitable.
One day, everyone will have to wake up and FACE what has happened. A wayward spouse has been careless, selfish, cruel, and could care less that he or she broke their marriage vows.
It's a terrible thing to face.
But, it has been shown time and again that the ONLY way to make a wayward spouse wake up (if there is a chance that a wayward spouse can wake up). Here is the swiftest way to do it:  you (the betrayed spouse) look the wayward spouse in the face, announce that you and the children will have a good life without him or her, and then you physically remove yourself from the wayward spouse, and file for separation.
That is the SWIFTEST way to find out if you can recover your marriage.
Men and women get so frightened that if they do this the other person will "win." In most cases, this wakes up a wayward spouse. But, let's say the other person "wins" and a wayward spouse chooses her/him for the long-term. Your wayward spouse and the other person will now be introduced to "real life" which is very different than the "fantasy life" that was contained in the affair bubble.
The wayward spouse will look at the other person and secretly say to himself/herself: "If she/he was willing to break up a family and obviously feels no remorse, I wonder if I can trust her/him." Then, the other person will secretly think, "If that is all it took for me to break up a marriage and family of 15 years, I wonder when he/she will do the same thing to me."
You think these two will be happy?
It does not matter if they smile when they are out in public, these are the thoughts that will keep them up at night. Such thoughts will start to poison whatever "luv" and "soulmate connection" that they believe they had.
When Gaslighting Is Deadly
Chronic gaslighting can either shorten lives due to stress or cause suicide.
I have a story about what a neighbor experienced first-hand due to gaslighting. She moved away several years ago and I do not believe she is alive any longer or that any of the people involved are alive either. (I know three of them have passed away.)
One day I started talking to a wealthy, female retiree in her 70's who lived several houses away. We had the same dog breed and our dogs loved to play together. So, we would talk as we watched our dogs play together.
She was a non-Jew who told me about her experience with being secretly married to a Jewish doctor. She was married in secret because his mom was profoundly mentally ill and he did not want to cause further problems. Since his mom lived in another state, this woman was introduced as his wife in our community—the fact that they were married was just hidden from his mom and brother.
Even though his mom did not know he was married, his mom meddled in his life each day. His mother called both he and his adult brother daily on the landline phone.
They all lived in different states and places, but that did not prevent his mom from keeping in touch. But, this was not a nice mom who talked about gardening, baking, and inquired about her son's health and wellbeing.
No, this was a MEAN MOM.
My neighbor told me his mother would spend an hour on the phone each evening calling him a "piece of shit" a "worthless human being" and telling him he did not even deserve to be alive, among a variety of other mean things.
This neighbor told me they chose not to have children because her husband "did not want to continue the family line" because of his mom.
The neighbor told me when her husband was alive, his mother would reduce him to tears on a daily basis. She said her husband was a gentle giant of 6'5,' beloved by his patients, and the community, and she said it crushed her to see this hulking and gentle man reduced to nothing – in a puddle of tears – right after phone calls. She would spend an hour hugging him and attempting to rebuild his self-esteem after these daily phone attacks.
Some might ask why this adult son did not go no contact. Well, the Jewish community is very different from other communities. Jews have developed a closed culture based on thousands of years of persecution.
At that point in the in the Jewish community, it was unheard of to go no contact with elderly parents. It did not matter if the elderly parents spent their days throwing plates and hurling insults at their adult child. The adult child had a duty to be tolerant of their abusive parent, per Jewish culture. Thankfully, things are now changing as the Jewish community becomes aware of every individual's right to basic respect.
My neighbor's healthy husband had passed away suddenly due to too much stress. He was out on his fishing boat and had not come home. Someone found him on his boat, dead from a heart attack. He was young and healthy (early 50's), but the stress of those daily calls had killed him years before he should have died.
The woman told me that just before her husband died, her husband's brother had committed suicide. Her husband's brother left a suicide note detailing the physical and emotional abuse he had faced at the hands of his mother for his entire life. He also wanted to ensure the family line did not continue—he said so in his suicide note—and he hung himself.
She asked me if I had ever heard of a mother so cruel because none of her friends believed her. I told her, yes, I had certainly not only heard of a mother so cruel — but I had met a mother as cruel as that — a mother that continued to be as cruel as that. (This cruel person is thankfully NOT a blood relative of mine, but a family member through marriage.)
My neighbor's husband's death haunted her, but she said the cruelty of his mother haunted her more. She said the worst part was that his vile mother was still alive into her 90's, while all the people she harmed were long dead.
Emotional abuse and gaslighting are often one in the same. Or rather, someone can be emotionally abusive to another without using gaslighting as a tactic. But, anytime gaslighting is used, it is emotional abuse.
Gaslighting is emotional abuse, so do not forget that. No one deserves to be abused.
Even evil people do not deserve to be actively abused.
We can certainly go no contact with evil people forever and ensure we cut them out of our lives forever, but we do not need to actively harm them the way they have harmed others.
So, evil people deserve to be abandoned, but not actively abused.
And if a truly evil person is in your life, it is time to think hard about your life and your wellbeing. Keeping malignant people in your life is not worth it.

Are Gaslighters Evil?
One thing people ask me is if gaslighters are evil. Well, gaslighting is one of many abusive behaviors. It is a behavior that "evil" people use and it is a behavior that not-so-evil people use.
For example, the mother-in-law of the former neighbor qualifies as an evil human being because of the way she intentionally used gaslighting as one of her many abusive behaviors. She is an evil human being because she knew what she was doing and she took pleasure in knowingly destroying her children. That's extremely evil.
However, there are other people who use gaslighting too. Many people use it as a defense mechanism when they are flooded with shame. Some use it when they are flooded with guilt. Others use it because they cannot face cognitive dissonance. 
Almost all of us face cognitive dissonance at one point or another. Most of us like to believe we are decent people.
For example, a man might spend his weekends building houses for Habitat for Humanity, like my ex did with me. Maybe he takes a new tool home each weekend and does not return it.
In his mind, he might be borrowing the tools and perhaps he has convinced himself he will return them. What if someone figured out that he was responsible for all the missing tools and called the police so that the man could be arrested?
The man would probably be shocked.
In his mind, he is an awesome person who spends all of his free time helping others. He has convinced himself he will use the tools to help people on other jobs and then bring them back.
In his mind, he DOES NOT steal and he is most certainly NOT a thief.  But, the people who found out he took the tools home might tell everyone he is a thief and not to be trusted.
Even if people think of him as a thief who belongs in jail, he will never think of himself that way. He is a nice man who spends his weekends helping others.
If someone confronted him and asked him how it felt to be a kleptomaniac, that would cause cognitive dissonance. In his mind, he is not a thief and definitely NOT a kleptomaniac. He will feel defensive and he will feel ashamed and because he is the nice guy who spends all of his free time building homes for the poor.
This example I used above was inspired by an article I read in the Daily Mail.
A 38-year-old man, who had been a professional burglar for years, broke into the wrong house and was stabbed to death by the owner.
By day, the man who had been stabbed worked on various construction projects and even built houses for the poor, he went to church, sometimes taught Sunday school, and ensured that his children were well taken care of. He was highly regarded in his community and by his family.
It's just that for the past 20 years the majority of his income had come from breaking into people's homes and stealing anything he could find (not from the construction jobs).
His family, church members, and friends put out a huge memorial on the front lawn of the person who killed the burglar.
Obviously the homeowner and the neighbors were offended.
Narcissism: The Difference Between Affair-Driven Narcissism and Narcissistic Personality Disorder
The person who killed the burglar was a man in his 70's and he had literally needed to act in self-defense and was terribly troubled by what happened. The burglar had made it clear to the retiree that he was going to be killed, so the retiree acted in self-defense. The retiree was not put in jail or on trial since it was an open and shut case.
But, that did not matter to the church and all the people this professional and violent burglar knew. They put up memorials on the victim's lawn and spoke about what a Saint this burglar was. They were all convinced of it too.
I am sure that the burglar saw himself as a great guy too. It did not matter that he made the majority of his money beating up homeowners and stealing their things, he went to church and bought lots of stuff for his kids.
He did everything RIGHT in life except for being a career thief. I am sure in his mind, he had the best intentions.
That is cognitive dissonance. Everyone on the outside can see what is happening, but the person who is doing something terrible cannot believe he is a "bad" person.
That is generally where and why gaslighting starts.
Someone got caught with their hands in the cookie jar and they just cannot reconcile that they have been a "bad boy." Maybe mom thinks they are a "bad boy," but they were just hungry.
Mom cannot blame them for eating. Geez.
Sure, mom said NOT to have cookies because they were for grandpa's birthday, but a few cookies doesn't make a 'bad boy' especially when that 'bad boy' was starving.
It did not even matter that the 'bad boy' had a refrigerator full of food. To the 'bad boy' he is still a 'good boy' and does not know what all the fuss is about.
He was hungry!!
People eat when they are hungry!! And that does not make him a bad boy!! Confronting such a child would result in lots of gaslighting.
He might say, "Mommy you should have fed me later in the morning or I would not have taken that cookie. I am not a bad boy."
Mommy says, "But, you took 10 cookies that were for grandpa's birthday."
Boy says, "But, you never make me cookies, you don't even love me."
If mom falls for it, she has just fallen for gaslighting and the gaslighting started not because the child was inherently "evil."
It started as a defense mechanism.
He wanted cookies, he ate them, and he just cannot believe he is a bad person or why mom is angry.
So he uses guilt as a gaslighting tool so that mom will leave him alone. No child wants mom to nag and so once again, the gaslighting begins as a defense mechanism and not because of inherent evil.
The child probably does not even know it is called gaslighting. He knows he wants what he wants and does not want to be punished, but he is too young to know what he is doing is called gaslighting.
On the other hand, adults know what they are doing.
Childhood is the time when people are supposed to "internalize" moral values. If adults have not truly internalized moral values, they will not be trustworthy adults.
I have come to the conclusion that the reason I will never cheat on my husband is NOT due to my upbringing, it's NOT due to the way I am 'wired' or due to my personality, and it is NOT due to fear or guilt.
It is because I INTERNALIZED moral values when they were taught to me.
The Ten Commandments were and are sacred to me.
They are The Laws you never break, no matter how you are feeling.
God said NOT to do it—ever.
He had it written in stone and not on paper. That means the Ten Commandments are serious business.
I probably did not live up to them as a child — what child doesn't covet another child's toy/house/pet/backyard—or grab that cookie from the cookie jar. But, I sure live up to them as an adult.
On the other hand, I do understand there might be exceptions to the rule and I make room for that. But, it better be an exception due to GENUINE life and death situations or suffering.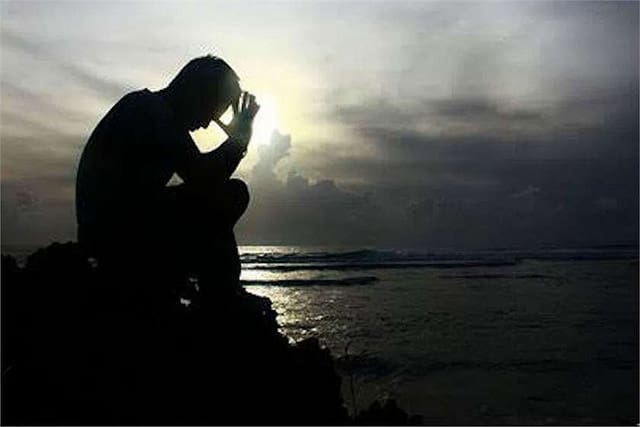 Gaslighting, Trauma and the Mind
One important thing to be aware of is that when infidelity occurs and a betrayed spouse wants answers, there will be many times the wayward spouse will lie. But, there will be times when a wayward spouse does not remember. During these times, a betrayed spouse will believe their spouse is gaslighting them and they will become very angry.
But memory loss has to do with how events that occurred during an experience that ends up being traumatic can cause holes in memory. They have also showed that when people are going through traumatic and life-altering situations, they are not capable of learning and retaining information well. If someone is going through a contentious divorce and taking an academic class on a topic they have never studied, they will have a terrible time focusing on and retaining what they have learned. This has been a recent focus in psychology journals because the nature of memory and recall is not at all what we believe it to be. It is not straightforward.
I have a story about the nature of trauma and how it affects the mind. This is a personal story everyone can understand. Since it is not related to adultery or internal harm, there will be no triggers. But, it is a perfect illustration of how trauma affects the mind, even of the most stable people who have excellent memories.
 Our children wanted exotic goldfish as pets.
I had hesitated to have any fish as pets because of what happened when I was a child. No matter how well we cared for our fish, and we did, I could spot when they were getting sick before my parents could. And so as a 6/7/8 year old child, I would kneel besides my bed and ask God to heal my pet fish because I could see it was sick.
And I would cry and plead with God to tell me the right healing prayer to pray, so that my fish would be okay. But, I saw the fish get sicker. So, each time, I would tell my mom and we would get to work changing the water and doing absolutely everything we could for the sick fish.
But, the fish would always die.
We went through several fish until we just could not take it anymore. My favorite fish of all had died.
It was the size of a goldfish, but it had metallic silver and alternating purple coloration and patterns on its body. It was very interactive and friendly. I cannot remember that fish's name and when it died, that was it.
My mom decided it was time for longer-lived pets that could visit the vet. There were NO vets for fish—at least not where we lived.
So, we got dogs and cats and they were and have been always such great comfort to me.
I am someone who must have pets because I love animals. I love all living beings — even things like sharks that most people do not like. They have their place, I have mine, and hopefully we will never meet on an occasion where said shark is hungry and mistakes me for a seal.
If anyone out there hates sharks or is frightened by them, go look at what the Chicago Shedd Aquarium has done with sharks. They have tamed them and can train them the same way they train dolphins. They have trained one small breed of shark to bark like a dog after they remove it from the water for a couple of seconds. It's adorable.
So it was my children wanted and demanded fish because the dogs were not enough for them.
My husband and I were determined to do it right.
I told him my "fish tale" from childhood and I did NOT want a repeat.
I cannot handle pets or people dying. It does not matter if it is a fish, or a cat, or my dog. (All spiders go outside and garden slugs get moved away from my strawberries). If I have a pet and if it dies because of something I could have done better, I cannot stand the guilt and pain I feel.
We spent hundreds of dollars on the right tank and the right filter and the right plants. We read everything there was to read about caring for goldfish. Once everything was set up and we had allowed the tank to have 7 days without fish, we got several beautiful exotic goldfish that had long, elegant tails that fanned out.
Each one had a name.
My favorite one was a dark, charcoal color. He was more alert that the others and very interactive with me. He would follow my finger all around and come to the surface to be gently petted when and if I opened the aquarium top. He was a gorgeous fish too—just stunning looking.
He had a name, which I cannot remember. I cannot remember any of their names and I will tell you why.
It is because of the trauma that was to come. Something happened that traumatized me. While it may not have traumatized others, it was my brand of trauma and sufficiently shocking enough to cause memory loss.
We interacted with the fish daily (all of them would follow a finger and interact to some extent) and they were in an area of our home where we saw them all the time. We cleaned the aquarium and took the best care possible. We took lots of photos as both the fish and our children grew. We took photos of our children playing with the fish and watched YouTube videos on people who trained goldfish to do cute things.
After many months, my husband was concerned their filter might need a deep cleaning. During a water change he cleaned a part of the filter so that it looked as good as new.
We put the tank back and everything was fine, or so we thought. After a few days, the fish started looking listless and odd spots were showing up on the bodies of the gold ones. My black fish was out of it and would not follow my finger. I knew what sick fish looked like and I was not going to have more fish die on me.
I went out to a very good aquarium store that only sold fish to ask questions. They asked me about how we were caring for them and said the filter might be the problem.
When I came back, I looked in the tank and I saw a chopped up ball of black and one eye staring at me. It was located in the area of the filter that sucked in water for recycling. I had no idea what I was seeing. I looked for the black fish in the tank and he was not there.
I looked back at the one eye staring at me from part of the filter. No black fish… parts of black something in the filter and a dead eye looking at me from part of the filter… hmm… why was that?
Post Traumatic Growth After Infidelity: The 3 Ingredients That Make It Possible
It took a about 10-15 seconds for my mind to put the puzzle together and when it did, I FLIPPED out.
I realized somehow the fish had become weak and my favorite black fish had it's tail sucked up into the filter, then its body, which was completely chopped apart, and all that was left was something unrecognizable with one dead eye staring at me.
Then it hit me how PAINFUL that must have been since it was tail first and not headfirst. (There would have been no shutting off the brain and a quick death. This would have been very painful.) Then I double FLIPPED out. The woman who is normally as calm as a basset hound on the front porch began acting hysterical.
All I remember doing was screaming and turning off the filter so that the other fish would not have their tails sucked in too.
I could not stand what had happened to my favorite fish. I knew what happened, but the emotional requirements I needed to process it were absent.
I broke.
I remember calling my husband and crying.
I do not remember much after that.
I remember a few days after that, but I cannot tell you what happened in between those days.
My husband had found out what had happened. He had accidentally cleaned a part of the filter that had amassed all the GOOD bacteria the fish needed for a healthy aquarium. He had removed the good bacteria without realizing it. The fish's bodies were being burned from the outside in by the ammonia in their urine and it made them too sick to swim and caused the weird burn spots on their body.
Several of the fish died by the time we found out and we had three left. We decided it was best to let them go in the 20-acre neighborhood lake (which had a thriving and healthy ecosystem and a constant supply of fresh water from a creek) and we lived on that lake. We took them down to a quiet area with tons of reeds and tons of food and let them go. We threw the aquarium and all reminders of it away. I loved all of those fish.
But, I have holes in my memory. I cannot tell you any of their names. My husband does not remember their names either and neither do my children.
We have many pictures of the kids playing follow the finger with them, but still no names. I have tried to remember, but I cannot remember. These were pets we had for several months and we had carefully named each—yet none of us can remember.
This is highly unusual for me.
I can remember long number sequences, old phone numbers and addresses from childhood and minute details from years ago. My husband does not understand why I do not write passwords down anywhere.
I have twenty complex passwords in my mind. That is the only place they are to be found so that I can assure my email and all my other methods of communication are private. It's also the way I ensure complete and utter privacy for the people with whom I work.
But, a traumatic situation wiped out the areas of my memory that are usually the strongest. I am the last person to forget a name, even if I spent very little time with someone. I remember the names of other people's pets, even if I have not met their pet. I remember the names of people's family members.
This is highly disturbing to me because I cannot recall the names of any of these beloved fish who were family members for many months.
But, it is real. No matter how much I try, I cannot recall the names of these fish. I cannot remember the days between when black fish died and we let the other fish go in the clean, freshwater lake. I cannot remember when or how the other fish died, how we disposed of them, or anything from those days in between.
This story is excellent because it shows how memory loss works when trauma is mixed into a situation.
This is not a story about a cheater who "conveniently" forgot all the names of his mistresses or how many people he slept with or if he used condoms.
This is a story about a family, their beloved fish, and how the family cannot remember the names of their fish family members due to the trauma of the situation.
 I WANT to remember the names of my fish, but I cannot.
A long time ago, I wrote an article about how some people who commit adultery have holes in their memory. Someone had written a book about the topic.
My first reaction was that it was such a great cop-out.
Someone has an affair and they just cannot remember any details!
It is always the cheater's biggest excuse: they do not remember even if they literally could not forget it for the life of them. That is true, people do remember cheating, the names of people, and exactly what happened.
But if trauma gets added into the mix, sometimes there will be legitimate holes in the memory of the person who has cheated. Sometimes the subsequent pain of the situation causes holes in memory. But, this is only in very specific situations. 
Male and female wayward spouses, this is NOT your new "get out of jail free" card. I am pretty sure you can remember that night with Amanda on the kitchen counter or that night with Carl in the back of his flatbed truck. You still probably have the indentations on your back if there was no blanket in said truck.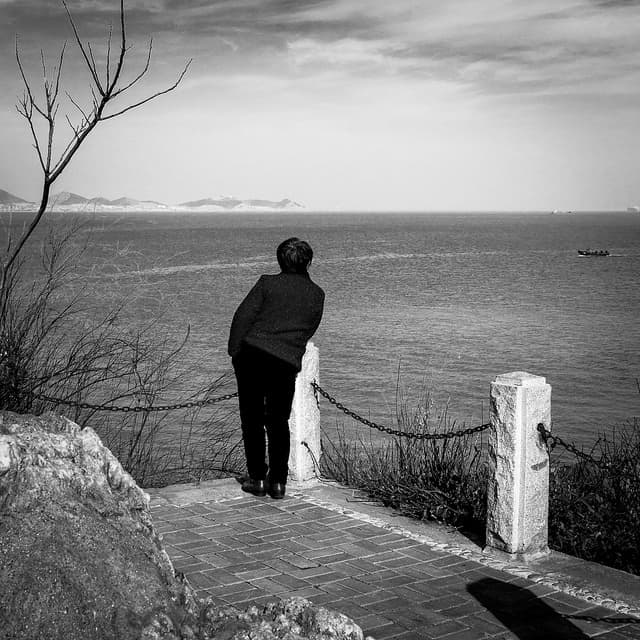 In Summary
I hope that this article has caused you not only to understand gaslighting more, but how to recognize and respond to gaslighting. Gaslighting is really a broad topic, so this article is in no way conclusive.
Still, let's reiterate the most important parts of this article:
If your wayward spouse is making you doubt your own sanity, there is a 99% chance he or she is gaslighting you. So, when you suspect that someone is gaslighting you, ask yourself if you are feeling crazy and as if you can no longer trust your intuition or your own reality. If you feel crazy and cannot trust your reality, someone is gaslighting you.
There is one surefire way to deal with any and all gaslighters:
Obtain concrete proof of something that is in dispute. Is your spouse cheating? Have a private detective obtain pictures of your spouse cheating.  Show those pictures to your spouse and ask your spouse to stop having an affair and to enter marriage counseling. If your husband or wife agrees, stops the affair for good, and humbly schedules an appointment with a marriage counselor, then all is well as long as it continues on that path.
But, if your spouse denies, blames you, minimizes what you see, promises to do better, seduces you and says you are the only person for her/him, you are being GASLIT. Your wayward spouse is using diversion tactics to make you forget that she/he is having an affair.
But, here is another problem, seasoned gaslighters will go to great lengths to fool you even if you have proof. For example, one woman walked in on her husband having sex with another woman and he yelled out that she needed to leave because she was hallucinating events that were not actually happening. (I have no idea what that woman ended up doing, but if she believed her husband, she is a lost cause).
Another woman found her husband in bed having sex with a woman. The husband said he thought the woman was his wife because he was not wearing his glasses. Still another woman walked in on her husband having sex in the marital bed and he yelled out that the "woman fell from the ceiling" and somehow very mysteriously ended up in his bed. Yes, real people actually said these things when caught having sex with someone else.
It is pathetic, isn't it?
If you walk in on someone having sex with your spouse, take a page from the book of a true leader. There was the male, Microsoft manager who threw a naked man from his second story balcony after he walked in on his fiancée and a stranger having sex in their "marital bed." Then, he ordered his fiancée to move out and he immediately moved on. He went no contact and never spoke with her again. Then he found an excellent woman whom he married and with whom he had a beautiful family.
He did the RIGHT THING. He did not wait for tearful explanations from his fiancée. He did not wait for bogus explanations from the other man. Nope, he physically pulled the strange man off of his fiancée and threw the naked man out a window without even throwing down the man's clothing. I am sure that was an EPIC day to remember for the naked paramour who had to walk home completely bare in broad daylight. No, the paramour did not call the police because he knew the former military man who threw him out the window would do it again. I had the pleasure of shaking this man's hand—the man who threw the paramour out the window.
With gaslighters, the only thing you can do is to keep bringing up the facts of an event, without embellishment. The male wayward spouse chose to put his dick into another woman. That is the fact of the matter. Or, the female wayward spouse chose to let another man put his dick inside of her body. Those are the hard, cold facts. A betrayed spouse must keep returning to those facts, get the spouse to admit those facts, and then ask the wayward spouse his or her plan to restore the marriage.
Because if the spouse does not want to restore the marriage by going no contact with the other person forever and get counseling, then you as a betrayed spouse have nothing to work with.
It is time to leave.
Otherwise, your wayward spouse will stall, stall, stall for as long as possible to obtain the high he/she gets from having two people fight over him/her. If you think hysterical bonding will help, you only expose yourself to STDs while providing your wayward spouse with LOTS of cake.
If your wayward spouse were a dog, providing a dog with filet mignon every time it pooped on expensive carpet would be called "positive reinforcement." There is no dog out there, whether canine or human who will cooperate with you if you keep providing him with positive reinforcement for the behavior you want him to STOP doing.
I want you to read that paragraph again. If you want your wayward spouse to STOP cheating, you do not give him "cake" in the form of hysterical bonding or in the form of the "pick me dance."
That is called having one's cake and eating it too.
I apologize to everyone who has hysterically bonded. This is NOT an attack on you and there was a good reason you were doing that. Many people participate in hysterical bonding thinking it will win their spouse back. I understand why people do that and I am very sorry that hysterical bonding generally delays a spouse making a decision on whether to stay or go.
I am NOT here to shame people who have done it and I understand WHY people have done it. It is a perfectly human reaction to a very traumatic situation – a situation where a betrayed spouse wants to keep the marriage at all costs. I am only saying that the thing that a betrayed spouse does to keep the marriage is the very thing that will delay a wayward spouse's decision.
I am not trying to be moralistic—I am trying to inform the betrayed what NOT to do IF they desire a certain outcome. So, do not participate in any behavior that inadvertently causes positive reinforcement for a cheater. (There are many non-sexual things such as the pick me dance that cause positive reinforcement.)
Unfortunately, we are all human and we all do human things in traumatic situations. So, I have great compassion for anyone who gets drawn into the dance where a wayward spouse keeps two men or women fighting over her or him at the same time. It is a terrible position for a husband or wife and feels like a life and death situation.
I understand why a person would hysterically bond. So, this is merely a point I want to make so that betrayed spouses can decide if they want to continue doing things that cause positive reinforcement. I am NOT judging betrayed spouses. When someone is betrayed, the best people in the world are capable of doing ANYTHING on D-Day and the months after D-Day. Extreme trauma causes people to act out of character.
Back to the topic of gaslighters…
The only way to deal with a gaslighter is to keep returning to the hard, cold facts, for which you have concrete and indisputable truth.  The gaslighter goes off topic? Return and keep returning to the facts.
If the gaslighter keeps going off topic for several hours? Well, then I guess the only thing you can do is metaphorically call the gaslighter a "man bitch" and hang up or walk away.
Do not talk to a gaslighter UNTIL they are ready to look at the hard, cold truth and do something about it that is in line with your needs. This is the bottom line. If they are incapable of doing that, it is time to make some big decisions and then carry them out.
Finally, there are gaslighters (even family members) with whom you will need to go no contact. For example, earlier I discussed the situation where a mother was abusive to her children when they were small and continued to abuse them daily into adulthood. It is impossible to have "functional relationships" with such people. These are the times when you must go no-contact.
I hope this article has been helpful to you. Please let me know if you have any questions or examples of situations where you feel you are being gaslit. Or, please share any stories of how you have successfully confronted a gaslighter or abusive person. Finally, leave a question or comment that is off-topic if you need guidance on something this article has not mentioned.
Sources:
Darlene Lancer, LMFT, JD. How to Know If You Are a Victim of Gaslighting. From https://www.psychologytoday.com/us/blog/toxic-relationships/201801/how-know-if-youre-victim-gaslighting
Photos: