What are the typical defects in the relationships when affair partners marry and why are they more likely to divorce?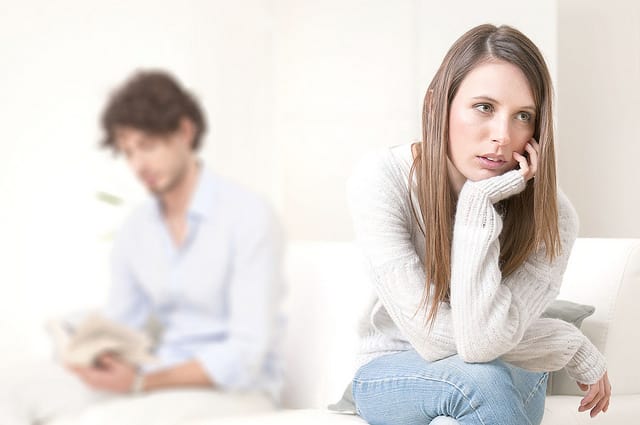 By Linda
In the past we have written about some of our neighbors who have experienced infidelity in their lives, as well as my brother's situation. As a result of a neighborhood block party and some time talking with my mother, we were inundated with news of cheaters beginning their new lives with their affair partners.
We heard about divorces being finalized and new homes being bought and how excited they all were to begin their new lives. I really couldn't feel hopeful or happy for any of these people (even though one of them was my brother).
I really feel guilty about that because I want my brother to be happy but I just have a gut feeling that this wasn't the right way to accomplish it.
I was feeling really frustrated and of course wondered why Doug didn't take that same path to a new life. I also began to wonder how happy these couples will really be once the shine of their relationship wears off. So I searched the internet looking for answers about the success rate of second marriages, particularly marriages when affair partners marry each other.
I know somewhere on our site we mentioned the percentage of these marriages that are successful and I know the percentage was very low. However, I wanted to know why.
I was lucky enough to find an article that summarized a chapter from Frank Pittman's book, "Private Lies: Infidelity and the Betrayal of Intimacy" that described the typical defects in the relationships when affair partners marry and why they are likely to divorce.

9 Defects When Affair Partners Marry
The intervention of reality. During the affair the affair partners are in an intense state of stimulating unreality. The second marriage itself seems to be the switch that illuminates the mess that has accumulated. To them it was as if the romance appeared real while the divorce didn't. Only after their marriage did the divorce become real enough to see that it was a horrible mistake. They were so caught up in the infatuation that they never got around to figuring out if what they were doing was sane.
Guilt. People who have wrecked a family have inflicted much pain. As reality sets in they see many things they were overlooking. They may have no or little guilt during the affair and divorce, so the guilt they feel after the remarriage may come as a complete surprise to both of them and they may not know how to handle that revelation.
Disparity of Sacrifice. Divorces are expensive both financially and emotionally. Anyone losing a great deal will be drained, exhausted and depressed. It is particularly difficult when the exhausted partner marries one who feels triumphant that they have won the battle and took them away from their family. When affair partners marry, the new couple may feel a disparity in what had to be sacrificed to bring them together. They may not understand the emotion that was involved and what they had to give up in order to be together.
Expectations. Then there is the feeling that anything that cost that much emotionally had better be worth it. The greater the sacrifices, the greater the expectations for the new marriage. They believe that everything will be perfect just as their affair was. Unfortunately, what they will find is the ordinariness of real life. The more people enjoy the battles involved in wrecking and escaping marriages, the less they are likely to enjoy the business as usual of the new marriage.
General distrust of marriage and of the affair partners. It is obvious that when affair partners marry at some point in their marriage they will begin to question if their new spouse will also cheat on them. How can a marriage that began as a lie have any trusting foundation?
Divided loyalties. During the affair and the divorce the affair couples isolate themselves. They not only erase the betrayed spouse from their awareness, but also the children, relatives, friends, etc. They live in their own little world protected from the devastation that they have created, safe from anyone who tries to pull them apart. After the remarriage, they long to reconnect with these people only to find that is not so easy. Everyone involved is hurt by the betrayal and not as forgiving as they have expected. They often find that they only have each other and that can be very lonely.
Romance. People who are in love with romance, or in love with being in love as Dr. Huizenga would say, do not understand the physics of relationships. When the romance fades, romantics know little about how to solve those problems. Rather, they believe that they have just fallen out of love. They do not understand how to have a deeper more meaningful relationship. They move on from romance to romance never finding true lasting love.
Blaming the betrayed spouses. During the affair and the divorce the affair couples convince each other that the defective marriage was the fault of the betrayed spouse. To acknowledge otherwise, now that the remarriage has taken place, seems a betrayal of the rescue fantasies that fed the affair in the first place.
Unshared history. Even if a new marriage survives all of these obstacles, there is one further characteristic of second marriages: the absence of a shared history that brings familiarity to relationships that begin earlier in life.
If an affair wrecked the first marriage, the history is painful and embarrassing for both parties. They also have a difficult time discussing the past because it may promote jealousy and insecurity. When affair partners marry, they do not want to hear the good qualities of the previous marriage and spouses. They also don't want to hear about all the good times they had shared. They are literally starting over and trying not to bring the past with them. Often times this can be lonely and disheartening, and eventually causes them to forget who they really are.
I believe that most of us (betrayed spouses) realize that many of these defects would play out similarly if our spouses chose to leave and marry their affair partner. I am pretty confident that none of these obstacles were discussed or even thought about while our spouses were involved in their affairs. I imagine that it would probably take awhile before the fog lifted and the consequences of their actions were realized.
For a powerful post written by an "other woman" who married her affair partner, click here.