One of the many questions that face the victim of an extramarital affair is whether or not to confront the other person.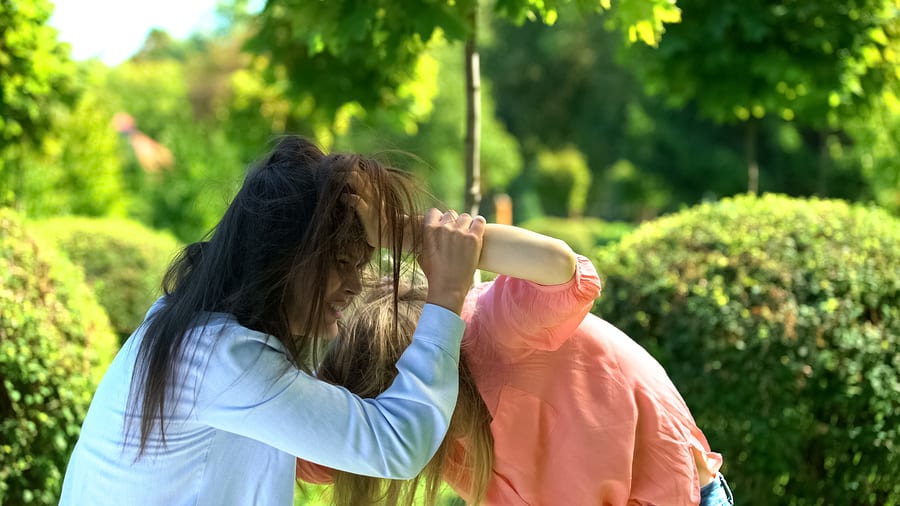 By Linda & Doug
We've done a few posts on the topic of confronting the other person in the past, along with including a question or two in a few of our surveys and the responses from readers always seems to be a mixed bag.
Looking at past responses it's clear that about 60% of our readers  had indeed confronted the other person after an affair in a variety of ways.  The preferred method of contact was by phone, with texting being the second most popular method. 
In many instances, the affair victim knew their spouse's affair partner personally, which we can only construe to mean that it made it a little easier for them to confront.
It was a mixed bag as to whether or not the confrontation did any real good in the overall scheme of things. 
While most of the victim's spouses were upset that they confronted their affair partner, and actually did more harm than good to their relationship, many of the victims  indicated that the confrontation was a positive factor when it came to their own sense of empowerment and self-esteem.  It was a great form of release for them and made them feel better, albeit perhaps only temporarily.
On the other side of the coin, many victims commented that they saw no need to confront the other person as they felt it would do them no good both personally and in their relationships.
This post was more or less prompted by an email that we received last Friday from Dr. Robert Huizenga, author of Break Free from the Affair, who has done some research on confronting the other person.  In the past, he had concluded that typically confronting the other person was not a good idea.  Now, he's not so sure.  Read the article below where Bob provides a case study.
Should you confront the other person?
By Dr. Bob Huizenga
I've done some research on this very topic. I have around 200 case studies of real people facing infidelity telling their stories of confronting the other person and am in the middle of gleaning words of wisdom.
When I initially began this research I assumed confronting the other person would be a no win situation – that it would merely stir a messy pot that would overflow and the situation would be worse than before.
Now, I'm not so sure.
Here's a case study.
1. What was your purpose for confronting the OP and what did you say/do?
I called her the day after I confirmed the affair and confronting my husband (cell phone records). I left her a nice message saying that I was his wife, we had been together 16 years, had 2 young kids, I was a recent cancer survivor and that I would like her to leave us alone. I never got a response from her but my husband said she felt bad about it and they weren't talking anymore (yeah right!). About a month later I confirmed it was ongoing and called her with my husband in the room. I wasn't nice and told her to back off or I would let her husband know (he had no idea) and also her job (high ranking gov. attorney). She tried to tell me it wasn't her fault….my marriage was disintegrating and there was nothing I could do about it….she knew we had two small kids and she thought they were beautiful since she has seen so many pictures!! She was horrible and cruel and didn't care at all. All I did was add fuel to the fire when I contacted her. When we hung up she sent me a text message saying: Me single is your worst nightmare! Better think twice before you make any calls!!! I didn't respond.
2. What happened? What was the outcome?
The affair continued and only got stronger. I kicked my husband out of the house 2 months after that call. He is still out of the house and it's been almost 2 years! She lives 5 hours away (always has). He lives close to me and the kids. We are still married with no talk of divorce. The other woman is in the process of a messy divorce. To top it all off she gave birth to a daughter several months ago and DNA proves it belongs to my husband. It's a hard situation but we are trying to make the best of it all. We have not told our children (8 and 10). He has contact with the child and other woman but claims it's just for the child. They fight all the time and she sends me nasty text messages and hang up calls. She thrives on the drama. I never respond….that is what she wants and I refuse to engage her petty, high school antics. All this from a very high ranking state employed attorney!!!!!!!! Come to find out she suffers from depression/panic/anxiety and is on meds. I'm still charging ahead and hanging in there. I haven't lost hope.
3. If you were to do it again, would you do it differently? What did you learn?
Yes, I would do it differently. I would never have contacted her. I wouldn't have kicked my husband out of the house. I would have held my cards much closer to my chest. I've never contacted or talked to her husband and I wouldn't change that…I feel if I had contacted him in the beginning instead of her they would have been divorced a long time ago. The second he found out he filed…I think he was glad to be rid of her and finally had reason. My husband has confessed to me recently that she had affairs with 3 other men (in a 3 year time span) before she met him and her husband still has no idea!! This was my husbands only affair. I thought we had a great, stable marriage. I honestly think my illness is what set things off. So, I'd advise others to never contact the other person…..you never know what you will get. I just ending up adding fuel to the fire and extending the drama. Exactly what the other woman thrives on!!
Listen to Linda Talk about Confrontation
Almost four years ago Linda was involved in a webinar with Dr. Huizenga and we were able to record the session.  In addition to discussing the confrontation issue, Linda and Dr. Huizenga also talked about several other subjects:
Linda's initial thoughts, feelings and emotions just after D-day.
Dr Huizenga sites the characteristics of an emotional affair.
Why it's risky in an emotional affair to confront the OP.
What questions to ask yourself before you confront the OP.
What types of affairs lend themselves to confrontation.
How to get past constantly asking questions of the cheating spouse.
Learn how Linda uses self-talk to help her move past the difficult aspects of the emotional affair.
You can listen to the audio recording by clicking the play button below, or you can click this link to download it  to your computer.
As usual, we'd like to hear your views on confrontation in the comment section below.   Should you confront the other person?  Did you confront the OP? If so, what was the result.  If you did not confront the OP, what was your reasoning for not doing so?
As Bob hinted at in his email, it appears there may be more to come from him on the subject.  You can check out his site for more information when it is made available.