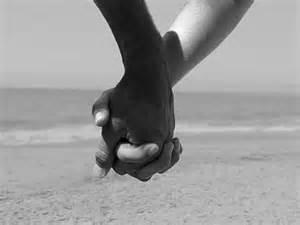 From the moment of your first discovery that your partner is cheating (or cheated in the past), your response makes a huge difference. What you choose to do strongly influences whether or not the two of you will be able to pick up the broken pieces and repair your relationship.
This doesn't mean you can't express your outrage, hurt and any other emotions you're feeling, but it does mean that what you say and do will either help shift your relationship back to health or further along to destruction. What's most important is that you develop a habit of pausing and asking yourself what will bring healing and what will bring hurt – before you take action.
The way you approach rebuilding trust is definitely a place for mindfulness and it's where many people unintentionally makes things so much worse.
It makes sense if you feel like you have to be on guard and vigilant in the days, weeks and years after your partner's emotional affair. You anxiously look for the tell-tale signs that he is drifting away from you again. You nervously watch and hope to see evidence that it's finally safe to trust her again.
You start to operate as if and believe that it's YOUR job to make sure your partner doesn't have another affair.
It's understandable.
When your co-worker makes a big mistake on a financial report that costs your company a client, you step in and make sure this never happens again. You don't want to feel the wrath of your boss again and you want the company you work for – your livelihood – to thrive.
And so you take it upon yourself to do the job yourself…just to make sure it gets done right.
Because you care so much about your relationship and you want to avoid the heartbreak you went through before, you might approach your partner in the very same way. In your mind, your partner has shown that he or she can't handle the "job" of keeping trust healthy and strong and so you take it on yourself.
Because of what happened in the past, you are convinced that your partner is incapable of controlling urges or resisting temptation. Even despite the changes that may have been made since the time of the affair, you think, talk and act as if it's solely your job to prevent another affair.
This mindset creates a dangerous pattern. Relationship trust is truly a joint effort. And, when you make it YOUR job to keep your partner "in line" and out of "trouble," several things can happen…
You essentially rob your partner of any responsibility for his or her actions and take away the agency to change.
You foster within yourself a sense of superiority which can breed resentment in your partner and frustration in both of you.
Trust cannot heal and will stagnate in the weak and fragile state it's currently in.
The short answer to our initial question, "Whose job is it to prevent another affair?" is….
It's your partner's job.
You can't be everywhere all of the time when your partner is out in the world interacting with other people. You can't make him or her do anything– and that includes keeping your relationship agreements and promises.
The only person who can ensure that another affair will not happen is your partner.
This is why it is your partner's job and not yours. This is why, even though your partner messed up big-time in the past, it is up to him or her to learn a new way to be.
Part of the trust rebuilding process involves you giving your partner the space to prove to you, with consistent action, that things are improving and that he or she is making positive changes.
As we said before, creating healthy relationship trust is a joint effort –  it's not only your responsibility and it's also not only your partner's responsibility. You have a job to do too in your relationship.
When it comes to rebuilding trust, your job involves…
Creating clear agreements to address specific behaviors.
Setting healthy boundaries around situations that undermine your relationship.
Acknowledging your habits that put distance and tension in your relationship.
Remembering what's true now (instead of living in the past).
Noticing improvements when they happen.
Start each day by re-affirming to yourself the ways you can do your job and also the ways you can provide room for your partner to do his or her job. Let that understanding guide everything you say and do.
---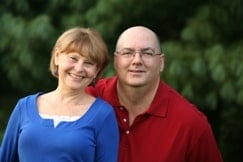 Navigating the path back to a healthy relationship after infidelity can be tricky! Susie and Otto Collins are relationship coaches and authors who have created this free Relationship Trust Building ecourse.