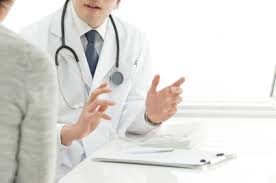 The other day a reader reached out and asked us if we had any resources on our site pertaining to sexually transmitted diseases (STD) contracted as a result of a partner's infidelity.  What made this particular person's situation somewhat unique is that his wife knowingly infected him.
The reader writes…
He infected her the first time they had sex, and even though she knew he gave it to her without revealing having it, she continued to see him (we were separated at the time). After her affair ended we reconciled, I eventually got genital herpes. Only then did she admit not only to the affair, but knowing she had the disease before sleeping with me again. By the time I got it we had been back together for almost a year, so my reaction was less emotional than it would have been at the beginning.

I am 16 months post discovery, and this issue is starting to bother me more and more. I'm sure I'm not the first spouse to have been infected with a STD by their cheating spouse, but would like to know how others have handled it.
We've not approached this topic previously on the site and obviously it is an important one.
Now, we know that some of our readers have had the unfortunate experience of getting an STD as a result of their spouse's affair, so perhaps those persons can help shed some light on how they handled the situation – both physically and emotionally.
For the rest of the readers…
How would you handle things if you discovered you were infected with an STD as a result of infidelity?
Additionally, please share any specific advice you might have for the reader mentioned above.
For those wanting more information, here are some websites that may be helpful:
Centers for Disease Control and Prevention
Thanks!
Linda & Doug