"At one time I seriously doubted that I would ever recover and heal from my husband's affair…"
By Linda & Doug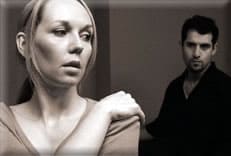 It's always nice when we receive emails from readers. It's certainly uplifting when we get one from someone who has had success in recovering and healing.
We wanted to share this particular one with you as she shares a little about her experience in getting past her hurt and the lessons she learned from the trauma.
Here it is…
I used to think that the affair hurt me much more than it hurt my husband. It wasn't that he didn't outwardly hurt or show me his pain, it was just that it seemed he lost nothing, compared to how I was feeling and that was that I had lost my whole world, past, present and future. I no longer even knew who the heck I was.
I never imagined a person could hurt so physically from emotional pain. I was taken aback by the depths of my unhappiness. There were days that I was incapable of doing anything but sitting in a corner and crying with hopelessness.
On the other hand, my husband was getting a second chance to right his terrible wrong. A wrong I might add, that hurt me, in my mind, way more than it hurt him. It took me a long time to allow myself to see the depths of his pain and that he too triggered and suffered on a daily basis.
It took me even longer to not say at that realization, "Good, you should hurt, but it is by your own choice." The fact that he made the choice, somehow made it OK for me to diminish his pain.
I fought for the ability to love my husband again and in time that love gave me compassion for my husband's suffering. I no longer wanted him to hurt, even though he had earned his pain rightfully by his own deeds.
What have I learned from the trauma of my husband's affair?
1. That intimacy is the most precious of commodities. That once it is stolen from you there is a hole so deep it seems impossible to fill. Amazingly, this hole can be filled again with determination and hard work.
2. That past the initial attraction, love is something you have to earn and actively work to maintain. It doesn't just happen, like the fairy tales say.
3. That there is life, love, happiness, after severe trauma and emotional pain. That we as human beings, have a remarkable ability to recover when we set our minds to it.
4. That my marital history cannot be erased because of the selfish acts of two insecure people. Even though it seems in the beginning like it all means nothing, miraculously it can come back. It is more precious to me now. I took it for granted. I know longer do.
5. That forgiveness is on ongoing gift I give myself, that has the side effect of being a gift to my spouse or anyone else that I choose to work to forgive.
6. The ability to heal my past hurts. Infidelity trauma opens the door to past hurts. The new pain of betrayal is so closely tied to how we reacted to the earlier traumas in our life, now we have the opportunity, if we dare, to face them and heal from them.
7. I was able to learn how to go inside and grow as a person. Personal growth was a huge thing for me.
At one time I seriously doubted that I would ever get there – to recover and heal from my husband's affair. It seemed for such a long time like I was spinning my wheels. But when I look back to where I was at the beginning, I realize how things have changed so much and I am measurably better – and our relationship is as well.
Thank you both for all that you do and God bless!
AH
We would love to hear your thoughts on what "AH" wrote.  Can you relate to her experiences?  What have you learned from the trauma of the affair?
Please let us know in the comment section below.