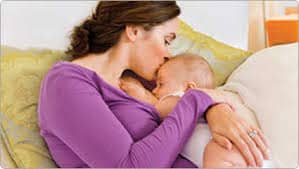 There is a very delicate topic that we have yet to address here on the blog. I'm not really sure why as the subject comes up occasionally and we get emails periodically about it. And the subject is…
What do you do when there is a child as a result of an affair? How do you handle the betrayal AND the birth of a child as a result of infidelity?
Wow! Tough situation indeed.
For some reason, we didn't really feel that this was that common of a situation. However, after doing a little Googling on the subject, we discovered that it actually occurs more than you might think.
For some reason we forgot about two very high profile cases of this happening: Sen. John Edwards and Arnold Schwarzenegger.
Many marriages have gone on to healing and wholeness even when a child has resulted from the affair. It can be extremely difficult for any person to do but one thing that can be helpful is to work towards rising above one's own pain and focusing on what is best for the child. After all, the child is an innocent party and deserves a good and happy life and to know his/her parents.
To be completely honest, neither of us have any experiences with this situation, but we did feel it was something that we should address. So, what we decided to do was provide you with a post that offers various points of view from a few experts and give you additional links to resources on the subject.
If this is an issue that you are dealing with, we hope this turns out to be a valuable resource for you.
When There is a Child from an Affair
by Peggy Vaughan
This situation happens more often than anyone likes to admit. The child, of course, is an innocent party in this whole experience; however, since their presence serves as an ongoing reminder of the affair, this can understandably making it more difficult to recover. Actually, trying to expand the considerations to include thinking of what's "best for the child" can sometimes lift people out of a very narrow focus only on their own personal pain. Also, a joint effort by the husband and wife in trying to deal with this enormous challenge can serve to draw them together.
A Child Born of Adultery
by Cindy at Affaircare
We had a GREAT question asked to us on our "The Purpose of No Contact" page. It was such a great question, in fact, that I thought it would be helpful to several others in a similar situation if I wrote a post about it!   Here's the question:
"What happens when a child is born from adultery, how do you sustain the no contact rule and do what is right for the child?"
When an Affair Results in Pregnancy
by Dr.Phil
An affair can cause lasting damage to both partners in a relationship. When a child is born as a result of infidelity, what can you do to cope? Dr. Phil offers some advice:
"As a result of my partner's affair, a child was born. I'm trying to accept this child into my life, but I really don't know how. What can I do?"
Don't let your feelings about the affair reflect on your treatment of the child. The child is innocent, and had nothing to do with the actions of your partner.
Though it may be difficult, don't withhold affection from the child. By keeping the child at arm's length, you are punishing him for something he didn't do.
Give yourself permission to own your feelings. Having feelings of anger doesn't make you the bad guy in this situation. It's painful to deal with an affair, and when that affair results in a child who becomes part of your life, you may feel like everything is being dumped on you.
You may have to make the decision that you'll work to get over this, or get out of it. Find a way to forgive — or get out.
What to Do When You (or Your Spouse) Becomes Pregnant with a Lover's Child
by Dr. Willard Harley
Infidelity has tragic consequences. Not only does unfaithfulness itself cause untold emotional suffering for a victimized spouse, but affairs create a host of other problems, too. One example of these problems is venereal disease — when an unfaithful spouse is infected, which is often the case, the disease is usually passed on to the unsuspecting marriage partner. Another example is our topic for this Q&A column — pregnancy with a lover's child.
The Story of Bob and Audrey Meisner
Audrey had 3-week long affair and became pregnant. They have managed to heal their marriage and Bob has adopted the son into his family as his own. They have a book, Marriage Undercover which has a strong Christian emphasis. You can watch the video below where they discuss their situation on The Christian Television Network
Forums
Here are a few forums threads dealing with when there is a child as a result of an affair:
Research
We tried to find research studies or other scholarly pieces that dealt with this issue but really didn't have any luck. The closest we came was an article on WiseGeek regardfing a 2006 survey that found 1.7 to 3.3 percent of fathers are unknowingly raising children who aren't their own. The study found that dads who opt to challenge the paternity of a child are far less likely to be the actual father than fathers who are confident enough not to challenge it. The percentage of fathers who are highly confident of their child's paternity are not the actual fathers 1.7 percent of the time.
Here is a wiki on Paternity Fraud: http://en.wikipedia.org/wiki/Paternity_fraud 
A NY Times article that suggests that for men who are not sure about paternity, as many as 30% of them are proven right by DNA tests. 
* We have no idea how accurate these are or the backgrounds of the authors.
That's all we have at this time!
If you have any additional resources you'd like to share, feel free to add them below in the comment section.
Also…
Whether you are dealing with this issue in your relationship or not, we'd like to hear your opinions and advice when there is a child as a result of an affair. Please provide your thoughts in the comment section below.