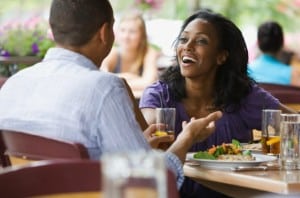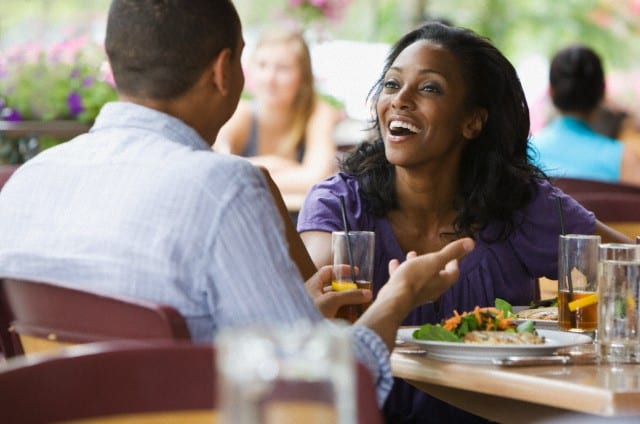 Affair partners barely know one another at first and then just a short while later, they're making plans for moving in together. (A version of this post ran back in December of 2010.)
I have learned so much from the contributions of the cheating spouses on this site because they have provided insight about their feelings and actions during their affairs.  One aspect that has intrigued me was how serious an extramarital affair relationship can become in a relatively short period of time.
One cheater claimed that after just a three month affair they were discussing the logistics of where they would live, legal issues, how a separation would play out, etc.  Most people who are in normal relationships would still be learning the little things about each other and meeting family and friends at that stage.
I wonder why a marital affair relationship seems so different?
I recently read an article that compared an affair to a "rebound" relationship.  The cheaters are still feeling the effects of their previous relationship (their marriage) and want to continue from that point, which brings all the aspects of their marriage to the affair.
I also have to believe that it is part of the fantasy.  The cheating spouses believe they have finally found someone who can meet their needs so perfectly that they quickly begin thinking about starting a new life together.
I believe the prospects of a new life can be just as intense as being with the affair partner.  The cheaters believe that they now have an opportunity to start over with a clean slate; with the ability to do things differently. They believe that all their problems will disappear because their unhappiness was caused by their "bad" marriage.
The fantasy and the illusion never allow them to see all of the other implications of their decision. They agree that it will be a difficult situation but they will certainly survive because they have such a strong relationship within their extramarital affair, and since they are in the "affair fog," they feel their love can conquer anything.
They convince each other that their relationship will never be like their current one because they have finally found someone who provides them with everything they need to feel loved.  They are convinced they would never make the same mistakes twice.
It's doubtful that they are aware that the divorce rate for second marriages is significantly higher than that of first marriages.  It is also doubtful they are aware of the extremely low success rate of marriages that are a result of a marital affair.  Rather, they believe that their relationship is different and special.  
They are oblivious to the possibility that their actions also contributed to the demise of their marriages.  No doubt they place more blame on their spouses instead of taking ownership of their own actions.
I guarantee that when Doug and I were younger and first started thinking about spending the rest of our lives together (which was well after 3 months together, btw), we believed that we would always feel the same about each other as we did when we first fell in love.
We knew we would have problems at times, but also knew our love would get us through anything.  I never imagined that I would be sitting at a computer 30 years later writing about Doug's emotional affair.
A new life is a better life?
When a person begins an extramarital affair they are looking at all the negative aspects of their lives and marriages.  I am sure they are not seeing all the things they should be thankful for.  So I understand how easy it would be to believe that a new life with a different partner would be better than their current situation.  I imagine it wouldn't take much convincing to go along with the fantasy that a new life provided.
Taking the leap to leave their spouses however, takes away all the fantasy and turns it into a formidable reality.  This proves to be a difficult, if not impossible proposition and is probably the reason why most marital affair relationships end. They know deep down their relationship is a fantasy and wonder if anything about their relationship was real.
One reader addresses this by saying…
Like all the other "affair" crap, the seriousness of it is just "crap" as well. If you'll notice when it all hits the fan, and they are free to follow up on the plans, somehow about 90% of the time, it just doesn't happen. Like the song says, Talk is cheap when the story is good.
Last Thursday an opportunity presented itself for us to see the positive in our lives and to count our blessings.  That day it snowed over 8 inches and my daughters and I had the day off from school and our son came home from college for his winter break.  As we were making our annual holiday gingerbread house, all five of us stood around the kitchen talking about things that only a family that has been together as long as we have could experience and appreciate.
I know that Doug would never have moments like that if he chose to start a new life with the OW.  These kinds of moments can only happen between people who have shared a history and a life of experiences together.