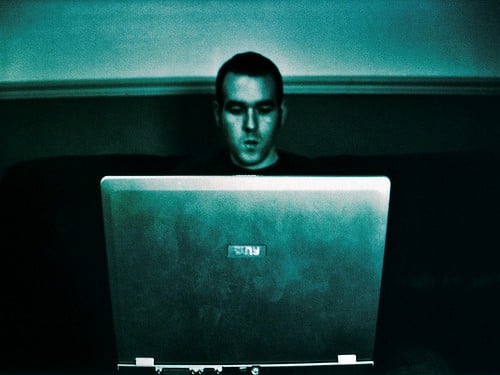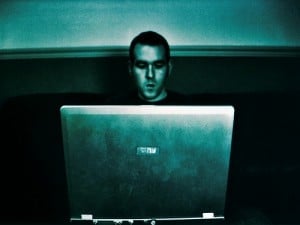 As many of you know, quite a while back I "suffered" from the addiction of "stalking" the OW.  Every day I would find myself staring at her pictures, checking out her information, etc. 
I would also beat myself up for doing so.  I couldn't understand why I would torture myself since I was already being tortured by the emotional affair.
Doug would become very frustrated with these actions because he couldn't understand it either.  He would tell me just to stop doing it – like that really helped me – just like I couldn't just tell him to stop his affair.
I would have done anything to find someone to help me with this process because it really affected my healing. 
When I would go see my therapist I would tell him about my obsession with the OW and he would dismiss it and tell me that she was not important right now. Logically I knew that, however emotionally I just couldn't let it go.
It took a long time to finally end the "stalking."  In fact, it happened several months ago when everything came to a head. 
I had gathered some information that there was an opportunity for the OW to be at an event that I was planning on attending.  (You have to understand I have never come in contact with the OW and it had been quite some time since Doug's affair.)  You would think that this wouldn't have been such a big deal, but to me it was very upsetting.
I made the choice to go to this event knowing that I could run into her. Doug was very apprehensive about my attendance, knowing the effect it would have on me.  However, a good friend of mine encouraged me to go, thinking that it would give me some closure. So I went.
I was really nervous
The event was in an auditorium and I was so nervous that I tripped up the stairs as I walked to my seat.  Instead of watching the show, I constantly scanned the audience looking for her.  When there was only a short time left in the performance I found her sitting 10 rows in front of me.  It took my breath away! She was no longer a fantasy.  She was a real person who had entered our lives without permission.
I was angry.  Angry at her and I was angry at Doug.  Their selfishness had taken me to the desperate place where I was at that day. 
I just kept staring at the back of her head and wondering what had happened to me.  How could I have allowed this person to take over my entire life?  I absolutely allowed her to have too much control.
When I came home I was somewhat hysterical.  I felt like I did when I first found out about the affair.  I was reliving everything down to the physical symptoms I experienced in the beginning – nausea, shakes, sweating. 
Doug made the mistake of saying "I told you not to go."  Implying that if I hadn't been so obsessed with her this would have never happened.  Well, we all know that if he wouldn't have engaged in an affair we wouldn't have had this argument in the first place, but that is often difficult for cheaters to admit.
After all was said and done, I realized that I wasn't ready to let the OW go because holding onto her was my way of punishing myself.  I felt so guilty about Doug's affair that I felt I deserved to feel bad, and "stalking" her produced those negative feelings.  It made me feel bad about myself.  I had to forgive myself for Doug's affair.  I'm  not saying that his actions were my fault, but I was blaming myself for not being the "perfect" wife I thought I should have been. 
I also realized that "stalking" her did not give me the control that I desired.  I believed that if I could keep track of her she would never be able to intrude on our lives again.  I felt that it was my job to keep my family safe from her.  Well, it is not my job and the only person I can control is me.  So I also let go of that way of thinking.
To sum it up, I feel that a BS must do everything they can to feel normal again and if it takes pulling up the OP's Facebook page, then do it. If it takes gathering up the courage to finally come face to face (or face to back) with the OP, then consider taking the chance. 
When all the initial emotions faded away, my friend was right…it did give me closure.  I felt strong and in control.  I was OK.  Our marriage was wonderful and it had nothing to do with her.  It was all us.  She was just an intrusion that did not deserve so much attention.