Linda discusses her perspective of Doug ending his affair.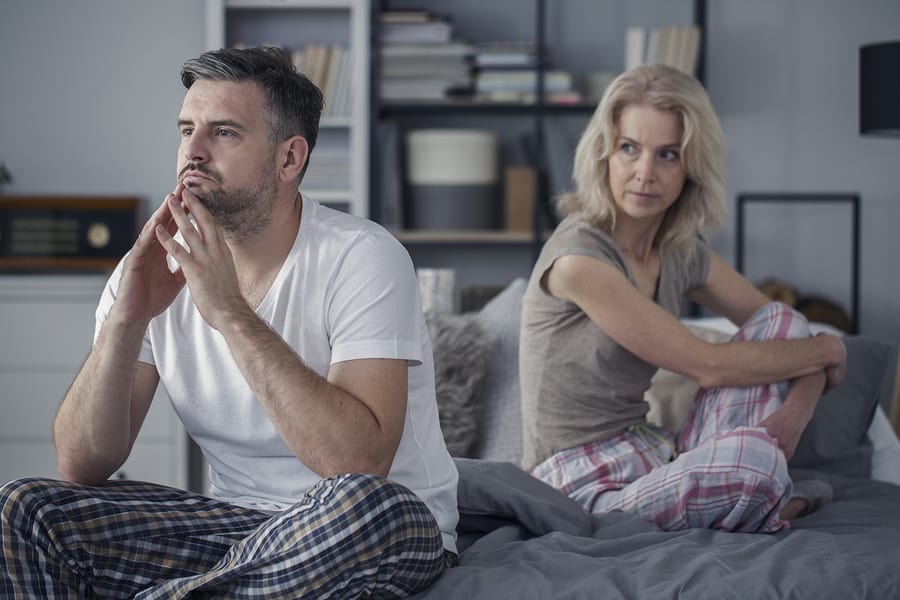 By Linda
I have researched loads of statistics pertaining to people leaving their spouses for their affair partners and just how successful the resulting marriages were.
In the book How to Get Him Back from the Other Woman: If You Still Want Him
, the author sites that most men eventually return to their marriages after an affair. But of the small percent that do marry their affair partner, 75% of those marriages result in divorce.
This statistic would seem to indicate that most men (and I'm sure women as well) at some point realize what they are doing is a mistake, and that they belong back with their families.
The book also says that most affairs die on their own, or that sometimes an imbalance occurs when one affair partner begins to expect more than the other is willing to give.
I also learned from the book After the Affair: Healing the Pain and Rebuilding Trust When a Partner Has Been Unfaithful
, that an affair between two partners that are married can ebb and flow for many years.
The reason being is that both partners are not only getting their needs met from their affair partners but they are also getting other needs met from their spouses.
The author implies that their marriage is the cake, and the affair is like the icing on the cake.

Since both are experiencing a full life with their families, the imbalance I discussed above would take a longer time to occur. Both partners are satisfied with their relationship the way it is, absent of any commitment and/or possibility of destroying their families.
Armed with this information, I needed to do something to interrupt the perfect balance of Doug and his affair partner's (AP) relationship. Affairs are based on secrets and the only way to disrupt their perfect world is to reveal their secret. I would say the rest is history.
When I became suspicious that Doug was involved with another woman, I confronted him with proof from his cell phone. He denied that anything was happening, saying they were just friends, and then he created a diversion by stating that he had fallen out of love with me.
The Most Horrific Sentence in the English Language: I Love You, But I Am Not in Love with You.
I continued to have suspicions. These suspicions haunted me for many months, but also helped to break the perfect balance of their emotional affair since the secret was out and I knew who the woman was and that there was a lot of contact between them via cell phones.
The following month after I confronted Doug about the AP, he was in the denial stage. He was trying to continue the relationship like he had for the last six months. He felt no guilt because they were just friends and felt I had forgotten about her because I was so focused on saving our marriage.
However that didn't last very long. I was trying to be the perfect wife by doing everything I thought he wanted me to do and still he was having trouble connecting with me. I just couldn't put my finger on it, but something was telling me there was more to the story. So I started pressing him about the AP. I also was becoming emotionally upset because I felt our marriage was beyond repair.
This is when I believed that Doug really started to experience guilt. I also believed that the wonderful feelings that he had experienced about himself during the emotional affair were fading and he began to wonder what kind of man he had become.
With guilt, there has to be change. Their situation could not stay the same. For the first time since Doug started this relationship he had to think about what he was doing and that what he was doing was hurtful and wrong.
At that time Doug said that he started to become distant with his AP. I believe this was the case mainly due to the guilt, but also I believe it was because we were beginning to connect again. We were having fun, having deep discussions and being very physical. Maybe, just maybe he didn't need her as much as he did in the past.
The AP began to sense Doug's distance and became very upset. The once confident, fun-loving, exciting woman that Doug experienced in the beginning of their affair, was now becoming jealous, clingy and insecure. Since Doug already had a woman like this at home, he surely didn't need another one like this to deal with! I also think that he was beginning to see some not-so-good sides of her that he had not experienced before. It is amazing how reality can affect a person's behavior!
Doug had to look himself in the mirror and ask himself some hard questions: Where is this going? Is this what I really want? Do I want to leave my family, my life? Am I in love with her or am I in love with the experience? Do the AP and I really have anything in common? If I put as much time in effort as I did in my affair into our marriage could I save my marriage? What if Linda is the love of my life and I lost her?
As you know Doug was able to answer those questions, and he eventually found his way back to me by ending his affair.
I believe that by bringing the affair out in the open it gave me an opportunity to fight for my marriage. I took the power away from the affair and gave some of that power back to me.