One of our readers shares her experience with contacting the other woman – and it turned out to be a positive thing.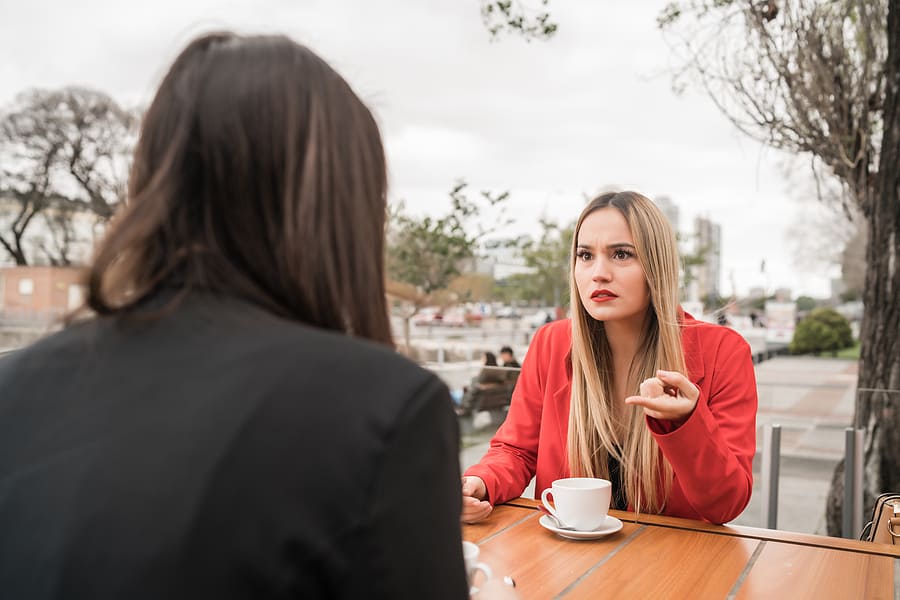 By 'Anonymous'
I had a conversation with my husband's affair partner.  It was amazing and clarifying and helped with my healing.
Here's the short version of the affair story.  They worked together.  They still work together and that won't change.  We have made this decision together because it is best for us financially. 
They also don't work in the same building and don't have regular interactions, though they do have to contact each other for various issues from time to time.  They serve on some of the same committees and have both participated in the same small group projects since I've learned of the affair.
The affair lasted a little more than a year.  It was mainly an emotional affair with some kissing.  Toward the final months it became physically intimate. When I confronted him, he immediately said 'I won't do that anymore.'  The next day he called her to break it off.  She agreed and they have not tried to reconnect.
I called her to ask for a meeting.  I explained I wanted to have a conversation, I did not want to confront, shame or belittle.  My desire was to talk to better understand her motivations and intentions with this relationship with my husband.  She said yes, explained that she has deep remorse for the pain she's caused and hoped a conversation would bring me peace.  We met for about 90 minutes in a small room of the local library.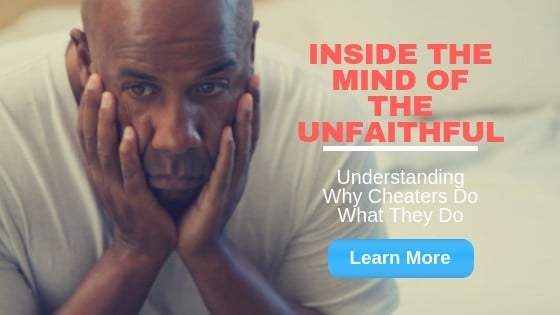 The conversation took place nine months after the affair ended.  There were a few tears (hers) but no raised voices or angry words.  I said some harsh things, described the agony I felt on discovery and the thoughts, questions, physical symptoms, loss of sleep I've dealt with every day since. 
For me, it was important for her to understand the trauma of a betrayed spouse.  I've known and supported people who were betrayed or betrayers and had no idea of the agony they endured. She listened and answered, I believe, honestly.  I realize there is no benefit to her to being honest.  There is no benefit to her to lie either and if she truly is remorseful (which I believe she is), honestly is the only way to demonstrate that feeling.
For me, the conversation confirmed my husband was telling the truth, it clarified her real intentions, it provided comfort and took away the power her involvement had over me.
Let me explain each aspect:
It confirmed the truth.  Some of the things my husband told me made no sense to me given what I know of him.  For example, he was the organizer of about 80% of their get togethers; he has never been the planner in our family. 
Another, he'd be at her house for three to four hours.  They'd sit on the couch; the TV on but they didn't watch it.  They mostly talked.  He can't remember what kind of programs were on or what they talked about.  Neither can she.  But even bigger is he talked for three to four hours.  Never seen that in my lifetime. 
One more example, he knew some things about her marriage issues because they were front and center and he said they didn't discuss our family, me or our marriage.  She said he didn't. 
Clarified intentions.  She wasn't trying to steal my husband. She separated from her husband and moved out of their home during the affair.  Some of the comments he told me she made indicated, to me, that she was looking for a long-term, permanent relationship with him.  He said, she said 'you check all my boxes', 'I could see spending the rest of my life with you,' 'I see a future together.' 
He said he answered with negatives and she'd counter:
He: 'I'm much older than you.'  She: 'I don't care about age.'
He: 'I don't make enough money to support you as you're used to.'  She: 'I don't care about money.'
He: 'I don't want to hurt my kids.' She: 'Your kids are older, they'll be fine.  My kids are still in school and doing fine with the separation from my husband.'
She didn't deny saying any of those things, and told me she understood how they could be interpreted as trying to talk him into something but that was not her intent.  She said she was just being honest and stating what she believed.
Add to this the things I've learned about affairs, that married women who have affairs are already done with their marriage and, I heard Doug say in an interview (paraphrasing) 'I've never talked with a woman who had an affair who wasn't looking to replace the wife.'  Your interviewee agreed.  Her response when I brought that up was "they weren't talking to me because that was not my intention at all."
Provided comfort.  She said throughout the entire affair that I was always in the back of her mind and that when he called to break it off, she immediately said 'I understand' and felt very bad because she knew I was in deep pain.  She apologized to me several times. This is a little thing that means a lot to me.
She also provided a little more insight into something that's very difficult for me to understand: how my husband continued to do things that he knew were wrong, and how he made them ok in his head. 
She told me of the evolution of their affair.  She said it was all very gradual, and that it just kept going and the next thing you know you've crossed another line and then another.  That makes sense to me.  We still have a long way to go as a couple to figure this out but her statements helped.
It took away her power in my mind.  I no longer saw her as a woman who, I described at one time, as 'trying to get her claws into my husband' or as a home wrecker or other choice words.  She's a person, just as my husband is, who did a bad thing. 
She told me that she knew she needed to work on her issues with her husband and her marriage the whole time.  I see them both (husband and affair partner) as people who found each other at the opportune time for an affair.  Both had voids in their lives that they possibly didn't even know about.
They comforted each other, providing relief they didn't know how to ask for from their spouses or family or friends.  It also created a painful situation that allows all of us to become better.  And that's my wish for her, just as it is for me and for him.
I knew when I asked for the meeting that contacting the other woman was not recommended by anyone in the affair recovery world.  We both acknowledged that at the beginning of the conversation.  I also knew that I needed to do it and that I could handle whatever she said.  I felt basic knowledge of her side of the story would help to eliminate questions in my mind.  I am also a person who appreciates that no story is one dimensional.
I'm not naïve, I understand that the cold-turkey ending helped to make this conversation possible and helpful. As anyone who's been betrayed by a spouse, I've gotten a crash course in affairs.  I now know it wasn't about me or about the partner.  And I know about fence-sitting and the other woman/man who doesn't want to give up the affair partner and can be relentless and cruel.
However, I've never seen a circumstance quite like that of my husband and his affair partner.  I just can't believe it's totally unique.  No way.  Everything I've learned of my husband's affair and in our recovery is textbook.  It's uncanny how often something we've experienced or just talked about is the subject of one of Linda and Doug's emails.
One of the experts said 'it takes two broken people to have an affair,' if that's true why don't we hear of more similar situations?  An affair happening because two people use each other to deal with issues they can't or won't address. And when it's uncovered both are relieved because they can finally stop doing what they knew they shouldn't have been doing the whole time. 
Have I missed something? Have I misunderstood?  Or is this possibly a new scenario that hasn't been explored? 
Many thanks to "Anonymous' for sharing her experience.  Now it's your turn.  If you have experience with – or are considering – contacting the other woman – or man,  please share below in the comment section.