In this blog post, I will discuss the concept of power and control and how it relates to affair recovery. The goal of this article is to empower betrayed spouses at a time of marriage crisis, as well as help them find their inner power and understand what they can control and what they cannot.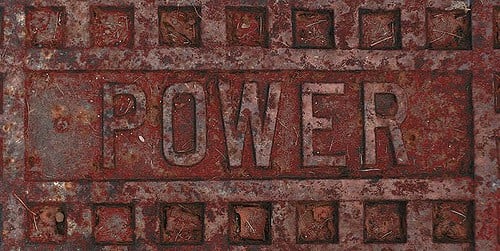 By Sarah P.
This post was inspired by what I saw during a late night trip to the drugstore to pick up medication. Inspiration can come from the strangest sources.  As I navigated to the pharmacy at the back, I had to walk through isles full of garden décor at 50% off. What an odd offering for March.
I looked at all the garden décor to see what they could come up with next. They had so many different pieces of unrelated décor on the shelves together.
That is when it hit me, garden décor often can reflect life and life's choices.
Marriage Crisis – The Marriage Saboteurs
Let's begin with a laugh before we discuss the serious things.
As you browse it, I want you to ask yourself, who do I want to be after I find my frog is kissing another frog in the 50% off isle?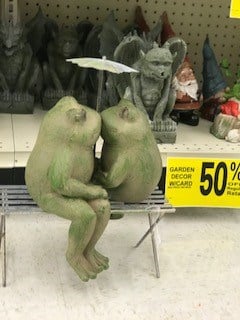 Who do these frogs think they are? These frogs are married to other people and they are stealing a kiss right in front of a gargoyle that looks a lot like Moe from The Simpsons. Then, there are even scarier gargoyles behind Moe and some garden gnomes who are not even paying attention. There is always fallout from people or frog's poor choices.
The good news is…
We have a lot of choices about who we want to be when we find out our spouse has betrayed us.
So, who do you want to be? 
Choice A) A drunk gnome drinking moonshine with friends.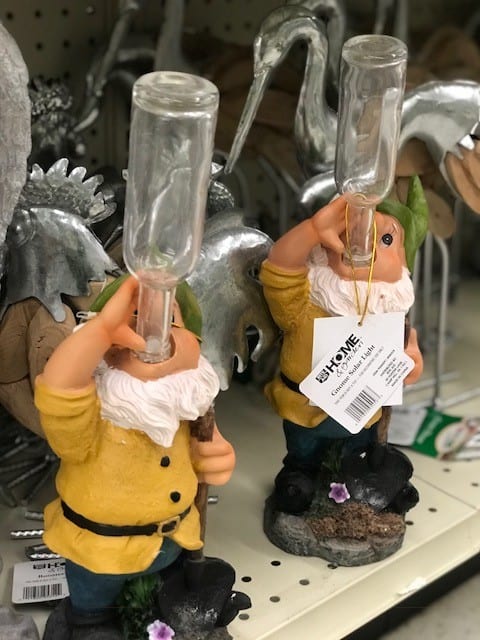 Oh, these guys have just emptied the last of that moonshine. There is going to be a gnome fight tonight. Are you going to go to the bar and drink with the gnomes? For many, that may seem like an appealing choice because you get to numb out. (Yay!) Except, it's not yay at all.
Numbing out solves nothing. It actually delays looking at a problem. If you numb out, you delay finding a solution that serves your highest interests and the highest good of children, grandchildren, and/or fur babies.
If you do not look at the choices in front of you, the other person could very well be extorting your retirement money to an off-shore account. There is nothing like that experience to sober a person up.
Now, if you need to numb out for a while, I guess that is what you need to do. I am just reminding you that you alone are in control of your choices and destiny. You get to say where your ship sails.
It is normal to be so traumatized that you totally lose your sanity for a while. Being betrayed is insane and everyone reacts in their own way.
Numbing out or not, you must not forget that you are in the driver's seat. Your wayward spouse will often do things to give you the illusion that your life is totally out of control. But, no matter how out of control your life seems, you still own your reactions. No one can take that from you, unless you give it away.
Choice B) Finding Your Religion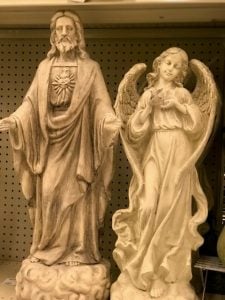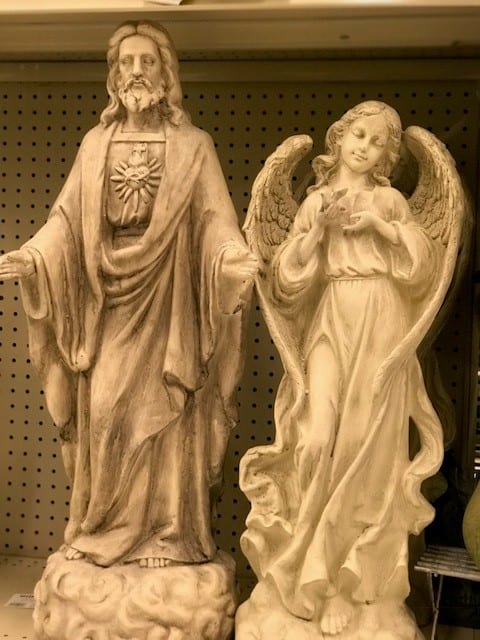 During a marriage crisis and/or traumatic times, many people find a relationship with a higher power, renew a relationship with a higher power, or deepen a relationship with a higher power. I will tell you that when life is falling apart, I am falling to my knees and praying to God and I know God.
Perhaps some of you have felt times in your lives where your guardian angel is around. It does not hurt calling on your guardian angel during these times. I will tell you I have both seen them with my eyes and felt them at various times in my life.
We all have them, no matter who we are. It does not matter if you even believe in God. You still have a force that guards you and looks out for your well-being. Guardian angels are not attached to any religion or dogma and can often be entirely separate from dogma. Sometimes, they are just the calm voice of reason in your mind that keeps you going.
Some people access them in different ways, but the best way is just to ask your guardian angel(s) to come to your side and to help carry you through this terrible time. Ask your angel to provide light and hope in your life and to provide little reminders that they are around and you are never alone.
Other people will feel the presence of relatives when they ask for guardian angels and that is also quite common. Quite often people will feel the presence of someone who has departed, but with whom they still share a deep connection. Loved ones are loved ones, whether they are here or beyond the so-called veil.
Love is the tie that crosses through time, space, and other dimensions to connect people. A body may die, but love does not die and the essence of who we are does not die.
Choice C) Diving Head First into Eastern Philosophies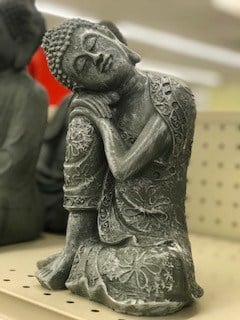 Many people like this choice because it is spiritually uplifting and can be studied alongside other religious beliefs or it can serve as a spiritual anchor for people who don't have any routine, spiritual practices.
Eastern philosophies help us learn how to meditate, how to think in ways that are different, and can provide natural solutions to the anxiety and fear caused by betrayal.
Although there are different Eastern philosophies, the National Alliance on Mental Health has found concrete benefits to studying Buddhism.
"Oṃ śhānti śhānti śhānti." This mantra—meant to bring inner peace to those who chant it—is an example of the many connections between Buddhist teachings and mental health. Although Buddhism is primarily known as a spiritual tradition, it is also a lifestyle that encompasses the mind in almost all forms of practice. "Buddhism is known as the science of the mind," clarified Jude Demers, a practicing Buddhist who lives with mental illness.
The practice of Buddhism puts the individual in the role of "scientist," running experiments on their own mind to see what works for them. The idea is that through this process (known as mental training), a person can achieve inner peace. And according to Buddhist doctrine, happiness comes from inner peace.
The main form of mental training is meditation. Studies show that meditating has many mental health benefits such as reducing stress, anxiety and depression. It accomplishes this over time through teaching people to experience unproductive thoughts from a different perspective. Rather than letting a thought nag at someone's state of mind, meditation teaches them to recognize that it is a thought with no benefit and then release it.
Meditation is accomplished in many ways—deep breathing, yoga, chanting—and its goal is to understand and control the mind in order to achieve enlightenment or nirvana. Nirvana is a mental state of peace and happiness; it is the highest state someone can achieve in Buddhism… Karma is an often-misunderstood Buddhist ideal. While most people see it as "what goes around comes around," karma in Buddhism actually encompasses the idea that a person has the ability to change any circumstances they face in life. It is meant to be a doctrine of responsibility and empowerment. For a Buddhist, hope is a decision." (1)
Changing Our Circumstances
I do believe that we have the ability to change any circumstance in our lives. If we are not ready to make outward changes in circumstances, we can make inward changes.
For example, if our spouse cheats and we are not ready to leave, we can consult a therapist who is skilled at teaching a betrayed spouse how to regain their power. In regaining one's power, it will change how a person interacts with those around them.
All societies, even the microcosm of the extended family, can affect change on a small scale. If a betrayed wife was compliant in the past, she can become assertive after D-Day. She can change the way she talks to her husband by using an assertive tone. She can inform him that she makes decisions that are in the best interests of her children and then she must follow through on those decisions. This will give her strength and with strength comes a renewed hope.
In family systems psychology, the family is seen as a type of ecosystem that must maintain homeostasis in order to function. In plain language, all families have a status quo, even the most toxic families, and everyone has their role.
For example, if dad is an alcoholic and mom pours the booze down the drain and then cries to her teen daughter, we have several roles. Dad is the addict, mom is the codependent/enabler since she dumps rather than confronts, and the daughter (by no fault of her own) is forced into the rescuer role and emotional confidant for her mother.
If you think I am talking about your family, I am not.
Why?
Because I have simply described a family dynamic that is common in millions of homes across North America. If I included Europe and the rest of the world, it is possible more than a billion families act out this very same dynamic each day. This dynamic can be found in all textbooks that address addiction, trauma, social work, and family systems. The names may change, but people are all doing the exact same thing.
Also, this is gender neutral.
Mom could be the alcoholic/drug user, dad could be the booze and pill dumper, and dad could confide is his oldest son. Mom is the addict, dad is the codependent/enabler, and the teen son (by no fault of his own) is forced to emotionally rescue and be his father's confidant.
To make it more complex, if it is a child of the opposite gender who rescues the codependent parent, an emotionally incestuous dynamic can develop as the child grows older. In fact, in some of the latest books I have read, emotional incest can occur in a parent and child of the same gender.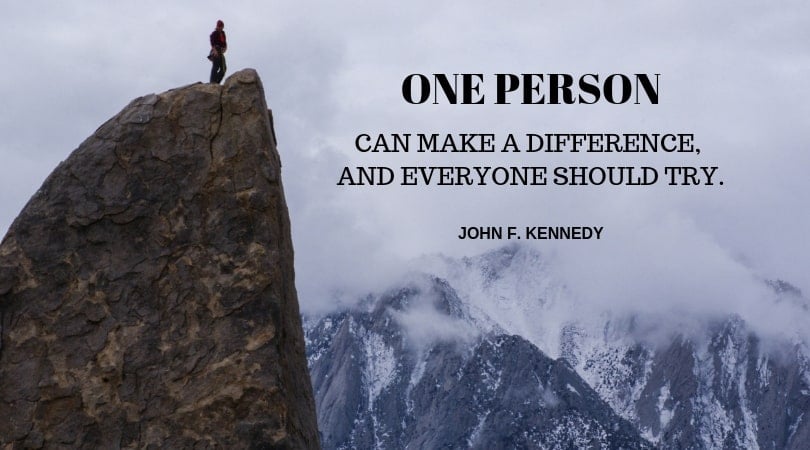 One Person Can Make a Difference During a Marriage Crisis
But, I don't want to go down that path right now. I want to go down the path that lets you know that if one family member changes, the whole family changes. This is a factual statement backed by years of research studies. If one person changes, the whole family is forced to change.
The same principle holds true in affair recovery. If a betrayed spouse changes and steps out of whatever role they used to play, it will send a ripple affect through the family.
Now, I want to make it clear that the betrayed spouse has done nothing wrong. I wanted to highlight the idea that any time someone behaves radically different within a family system, the family will change.
That means if a betrayed spouse happened to be the stay-at-home mom who helped with the PTA, did all the bake sales, and shuffled children to sports, she can change. One of the ways she could change is by accepting part-time work and paying a nanny. She could also drop her PTA membership, hire someone to drive her children to sport's games, and she could go spend afternoons doing yoga and investing in her own health and wellbeing.
These behavioral changes on the part of the mom/wife will send shock waves through the family. If a woman does this in reaction to her husband's cheating, life will be very different. He will be interacting with a wife who has taken her power back and has decided to invest time in self-care.
This will be good for the family, even if people balk. A cheating husband will be forced to act differently if he has a wife who is doing daily activities that empower her and focus on her own wellbeing. The way he relates to her and perceives her will change.
I encourage all betrayed spouses, male or female, to start practicing self-care activities immediately. The stress of an affair is too much; self-care is essential.
So, when someone says: be the change you wish to see in the world, take them seriously. If one person shakes it up, then the whole family will feel it, both for the good and the bad.
Choice D) Denial
Look at these cute little woodland critters. If they pretend IF the problem is NOT there, it won't be there. One is holding her ears closed and thinking "la la la la la!" and the other one has covered his eyes intentionally, so that he does not have to see what is happening right in front of him.
Willful and utter denial. Right?
Yet, denial is a key piece during the five-stages of grief that will occur after someone has a traumatic experience: a death in a family or the death of the relationship they thought they had. Even if a wayward spouse stays, an affair will cause a betrayed spouse to feel as if they are experiencing the death of a relationship. They are certainly experiencing the death of the relationship they thought they had. Terrible suffering comes when a betrayed spouse understands that the marriage they thought they had was an illusion.
Denial in itself is not wrong when it occurs during the grieving process: it is a key element to moving on and moving through grief.
However, the operative phrase here is moving on. You must not allow yourself to stay stuck in denial for years because it will drive you crazy. Even though being in denial is a self-protective mechanism, staying in it too long will inadvertently aid your wayward spouse in defining a false reality.
The takeaway?
Denial is essential to the grieving process – do not avoid denial, but do not stay there for too long. Denial is your friend for a reason and for a season, so that you can protect yourself.
In fact, if the trauma is too much, your brain automatically puts you into a state of denial so that you can assimilate what happened over a period of time. The brain causes denial as a protective mechanism if you have experienced a trauma so severe that it exceeds your ability to cope. Denial can help you function rather than be laid completely flat.
But, don't forget, denial is for a reason and for a season. Slowly work your way through your pain. No one gets a gold-star for recovering from trauma on someone else's timeline. You dictate the time it takes you to heal, because you are you, and none of us heal in the same timeframes.
Each of us is different. Just because Jane or John down the street allegedly got over their spouse's affair in six weeks does not mean you must do the same.
Choice E) Reframing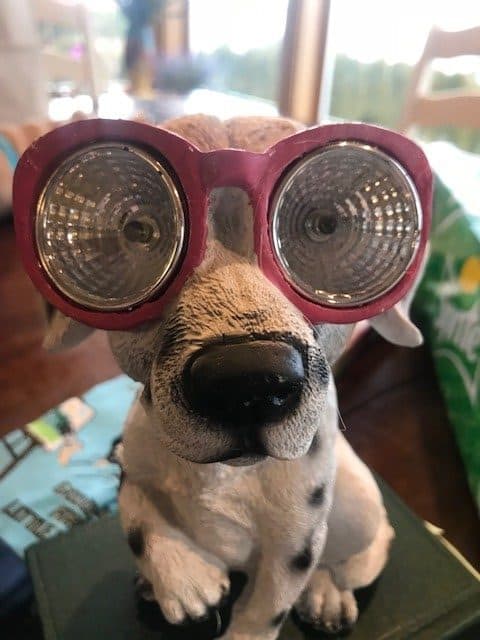 Well, this dog is seeing life in a whole, new way, now that he is wearing his reframing glasses.  
The act of reframing is often misunderstood. So, here is a good definition of reframing from a psychologist:
"Reframing is a technique used in therapy to help create a different way of looking at a situation, person, or relationship by changing its meaning. Also referred to as cognitive reframing, it's a strategy therapists often used to help clients look at situations from a slightly different perspective.
The essential idea behind reframing is that a person's point-of-view depends on the frame it is viewed in. When the frame is shifted, the meaning changes and thinking and behavior often change along with it.
Another way to understand the concept of reframing is to imagine looking through the frame of a camera lens. The picture seen through the lens can be changed to a view that is closer or further away. By slightly changing what is seen in the camera, the picture is both viewed and experienced differently." (2)
When it comes to infidelity, you can frame yourself as the victim of an unspeakable tragedy or you can reframe being betrayed as an opportunity to find your own inner-strength and put yourself and your dreams first.
Reframing is NEVER meant to take the burden off of the cheater. Reframing is meant to empower the person who has been victimized, to use tragedy as an opportunity for growth and perhaps even a springboard to following dreams that were put on hold. If you reframe correctly, you can achieve a state of mind where you are empowered WITHOUT letting a cheater off the hook.
Choice F) Mindfulness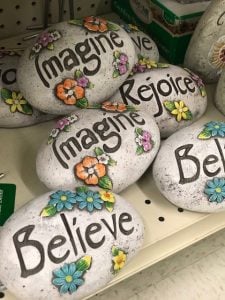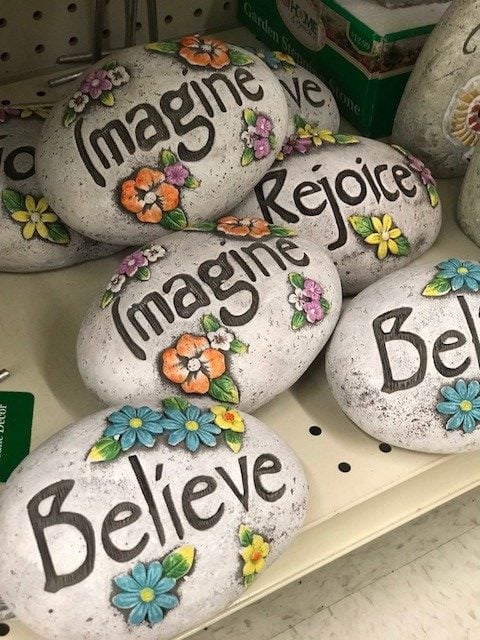 What is mindfulness?
Mindfulness is in essence a state of mind that you choose to cultivate. Mindfulness is a technique and a certain state of mind. When you are choosing mindfulness, you are doing it to remain present in the now.  One part of mindfulness is being aware of toxic thinking that is untrue and unhelpful to you. You can monitor these thoughts, observe them, and then intentionally let them go. You can choose to look around, observe what is happening in the now, and replace anxiety-inducing beliefs with thoughts that bring peace.
Here is an excellent definition of mindfulness:
"Mindfulness is the basic human ability to be fully present, aware of where we are and what we're doing, and not overly reactive or overwhelmed by what's going on around us.
While mindfulness is innate, it can be cultivated through proven techniques, particularly seated, walking, standing, and moving meditation (it's also possible lying down but often leads to sleep); short pauses we insert into everyday life; and merging meditation practice with other activities, such as yoga or sports.
When we meditate it doesn't help to fixate on the benefits, but rather to just do the practice, and yet there are benefits or no one would do it. When we're mindful, we reduce stress, enhance performance, gain insight and awareness through observing our own mind, and increase our attention to others' well-being.
Mindfulness meditation gives us a time in our lives when we can suspend judgment and unleash our natural curiosity about the workings of the mind, approaching our experience with warmth and kindness—to ourselves and others.
Mindfulness is not obscure or exotic. It's familiar to us because it's what we already do, how we already are. It takes many shapes and goes by many names.
Mindfulness is not a special added thing we do. We already have the capacity to be present, and it doesn't require us to change who we are. But we can cultivate these innate qualities with simple practices that are scientifically demonstrated to benefit ourselves, our loved ones, our friends and neighbors, the people we work with, and the institutions and organizations we take part in
You don't need to change. Solutions that ask us to change who we are or become something we're not have failed us over and over again. Mindfulness recognizes and cultivates the best of who we are as human beings.
Mindfulness has the potential to become a transformative social phenomenon. Here's why:
Anyone can do it. Mindfulness practice cultivates universal human qualities and does not require anyone to change their beliefs. Everyone can benefit and it's easy to learn.
It's a way of living.  Mindfulness is more than just a practice. It brings awareness and caring into everything we do—and it cuts down needless stress. Even a little makes our lives better.
It's evidence-based. We don't have to take mindfulness on faith. Both science and experience demonstrate its positive benefits for our health, happiness, work, and relationships.
It sparks innovation. As we deal with our world's increasing complexity and uncertainty, mindfulness can lead us to effective, resilient, low-cost responses to seemingly intransigent problems." (3)
Since our minds can wander – especially when we are going through a traumatic situation – mindfulness may seem difficult to achieve. However, no matter how difficult it may seem to achieve, please try intentionally cultivating it on a daily basis. Mindfulness is about making YOU feel better and more grounded.
Practicing mindfulness can be the metaphorical anchor that allows you to hang onto something in a stormy sea, rather than feeling adrift and at the mercy of negative forces much larger than yourself.
Who Do You Want to Be?
Let's be real: no one is perfect and people who appear to be perfect often come unhinged when they find out they have been betrayed.
Someone who doesn't drink or smoke may start drinking and smoking to help numb the pain. They may have fits of rage that surprise them. There will be times when betrayed spouses may not even recognize themselves.
The trauma of being betrayed makes the most calm, quiet, and peaceful person become unhinged for a while. If it does not cause a person to become unhinged, that is crazy.
In other words, right after you have found out about your spouse's affair, crazy is the new normal… crazy is normal.
Normal people who have been betrayed will likely cycle through all of the different choices that I have listed. A betrayed spouse will often engage in behaviors they thought they would never do.
Betrayed spouses may surprise themselves when they feel rage emerge from nowhere or when they spend the day vomiting and cannot stop.  But, they may also surprise themselves when they realize they have an inner-strength that they never knew was there. When a betrayed spouse experiences their innate strength for the first time in their life, they will be in awe.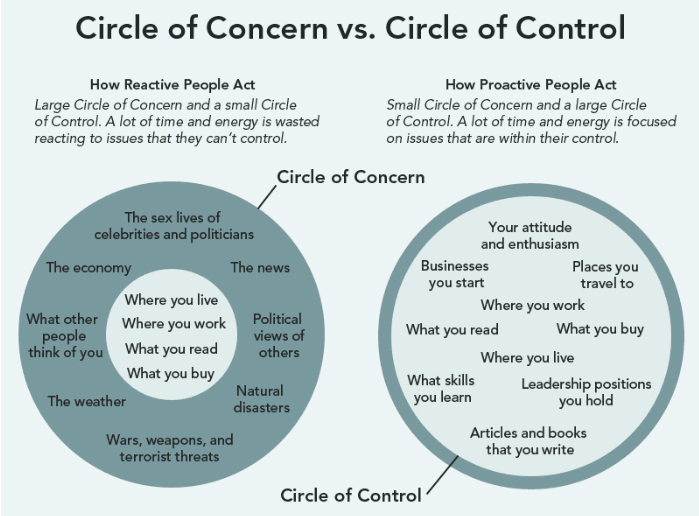 The Nature of Control
How we perceive personal power and what we can control influences our lives in profound ways.
Why?
Because our internal thoughts and internal perceptions influence how we react to the world around us. Our thoughts can eventually lead us to success or to self-sabotage, depending upon how we understand what we can and cannot control.
The world-famous serenity prayer encourages people to understand what they can and cannot control because this understanding and acting on it can make the difference between sobriety and addiction.
The Serenity Prayer
God grant me the serenity
To accept the things I cannot change;
Courage to change the things I can;
And wisdom to know the difference.
Living one day at a time;
Enjoying one moment at a time;
Accepting hardships as the pathway to peace;
Taking, as He did, this sinful world
As it is, not as I would have it;
Trusting that He will make things right
If I surrender to His Will;
So that I may be reasonably happy in this life
And supremely happy with Him
Forever and ever in the next.
Amen.
Now, that is all well and good, but real life looks more like this meme.
What Can You Control?
You can control the entire world and be the dictator of the entire universe. I will show you how to control the whole world if you just send me one million dollars! That was a joke, just checking to see if you were paying attention.
In all seriousness, I think we all know people who deep down believe they can control the entire world – and want to control the entire world and be dictator of the universe. Why would they wish for this?
Such thinking often comes from people who live life in fear and struggle with chronic anxiety. These people are not bad people, even though it can often feel bad to be around them. They can become so controlling that they cause others suffering.
But, inside these people are actually the cause of their tremendous suffering due to their belief system. They don't think clearly and act on these false beliefs that often drive others away. When they drive others away, they believe that they need to learn how to manipulate people better OR control people better. Such thinking will lead an individual to have a very unhappy life.
The serenity prayer is important and this thought can change your life:
"Grant me the serenity to accept the things I cannot change; courage to change the things I can; and wisdom to know the difference."
Note how the serenity prayer says there will be things you cannot change and there will be things you can change. Having the wisdom to know the difference between what you can change and what you cannot change and acting on that wisdom will change your life.
So who and what can you change?
YOU.
Do you know how many people I speak with who believe if they only did (fill in the blank) they could control others. Well, I suppose that you could control others if you joined a group of terrorists that liked to take hostages and lock them in bank vaults. If you could hold off the police for three days, you could have power over your hostages.
But, you still couldn't really control them. They would still have free will and some might jump you and attempt to take your gun, no matter how scary you appeared to be. They would rather risk death than be in your control.
Think about that: many people would rather risk death than to be under the control of another.
So who can you control?
The answer is still YOU.
A Word About Blame
I wanted to take a segue for a second. Many people who have NOT yet been betrayed do not like to assign any blame to the other person in the affair. They like to blame the betrayed, or they like to blame the cheater, or they blame both the cheater and the betrayed.
But, most often, in real life, I hear people blame the betrayed spouse. This is especially true when I speak with women. In real life, women have told me the following about betrayed wives:
If she was "woman enough" to keep him, then he would not have cheated. She was not woman enough.
She did (fill in a million blanks) to cause him to cheat.
She should just accept that she did things that made him fall out of love with her.
You all have heard those things as well at some point in my life. I have often wondered why many are quick to blame the victim.
Here is my theory: if they blame the victim, that would imply the victim had full control over their situation. Blaming the victim for what happened to her or him, implies the victim had control to prevent or stop whatever happened to them.
If you follow that line of thinking to its conclusion, someone who is married and doesn't want to be betrayed would provide themselves with emotional security by believing that they can control whether or not the spouse cheats.
They can do all kinds of things to make themselves woman enough or man enough to ensure their spouse does not cheat and they can reassure themselves that they will never be betrayed because they are savvy enough to know how to control others.
Affair Proof a Marriage: Some Habits of Infidelity-Free Couples
If they can control the outcome, that provides them with a sense of security. If they blame the victim, it implies the victim could have controlled the outcome, but did x,y, and z wrong and caused their spouse to cheat. This person can reassure themselves that they can affair proof their marriage by being woman enough or man enough. So, blaming the victim gives them a false sense of security.
Now, I will tell you that there are concrete things people can do to enhance their marriage, however, if someone is married to a cheater, no amount of marriage enhancing will prevent a cheater from cheating.
Cheaters cheat not because their spouse is not enough—cheaters cheat because they want all the goodies. Their spouse can be Adriana Lima or Jennifer Garner and a cheater will still cheat. Adriana and Jennifer are perhaps two of the most beautiful women in the world…and their husbands still cheated.
Their husbands cheated because they wanted ALL the models and/or actresses, not just one. Their husbands would have cheated on any woman they married because their husbands are the problem. They can enhance their marriage all they want, but their husbands still want all the goodies that other women provide.
When a person realizes that they can tire themselves out being super-spouse and they could still be betrayed—that betrayal is out of their personal control – it is a sobering experience.
In my earlier blog posts I wrote a lot about marriage enhancement and how I attempt to be the best version of myself for my husband.
Well, one day I realized I had better be the best version of myself for ME because I cannot control what my husband does. Now, I attempt to be the best version of myself for me alone because I am the only person I can control.
My husband will do what he wants, regardless of who I am. Any husband or wife will do what he or she wants, no matter whom they are married to.
Cheaters can become addicted to other people for a while and during that addiction phase, they can be loyal. This leads many to think that the other person was the true love or soulmate. But, given time, the addiction a cheater feels to a person will wear off and they will immediately look for a new addiction. A cheater can continue this pattern for the rest of his or her life and trade women or men in every three to five years for the rest of their life.
Why?
Because he or she is a cheater and cheaters cheat. We cannot control others and we cannot make a cheater faithful. Only the cheater can decide of his or her own volition and his or her own free will to get help and to become faithful. A cheater must make the decision NOT to cheat.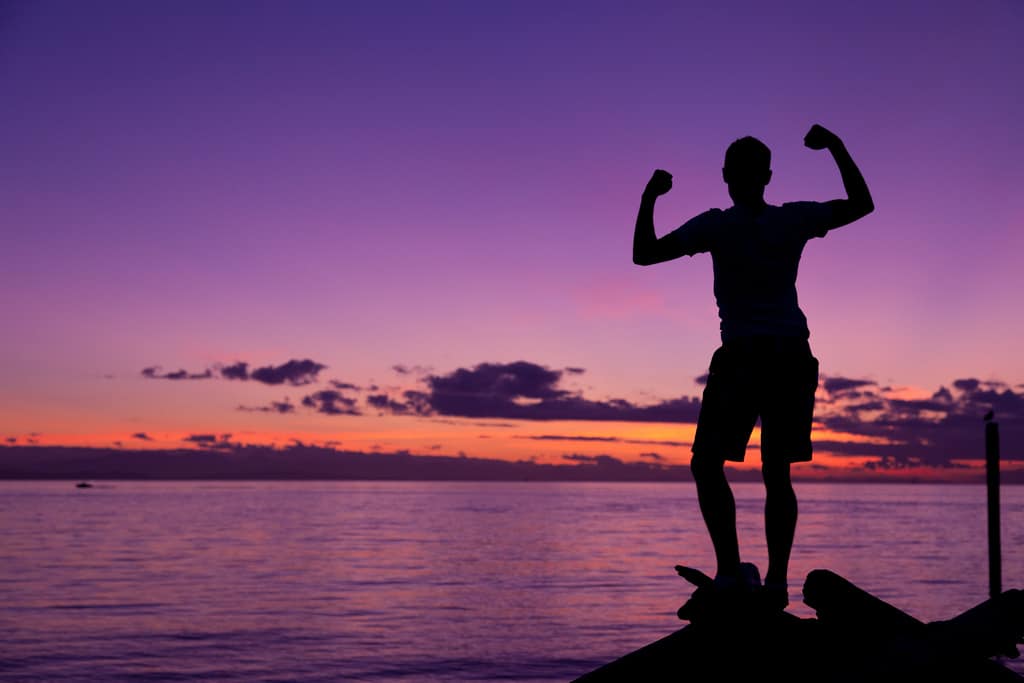 In a Marriage Crisis, Where Is Our Power?
As betrayed spouses, our power is in our choices and in our responses. As individuals, our power is in how we choose to look at the world, how we choose to conduct ourselves, whether or not we choose to say no, and whether or not we teach people how to treat us.
We have all of the power we need to transform our lives, but we can only access that power when we realize we CANNOT control anyone but ourselves. Once we realize that, we realize we have all the power in the world.
We have the power to say yes or no.
We have the power to call an attorney.
We have the power to kick a cheater out of our home.
We have the power to get a new job, to acquire a new set of friends, to travel the world, and we have the power to choose the thoughts and the responses that serve our HIGHEST good.
A cheater can only trap us and make us feel stuck if we allow the cheater to build an emotional cage around us, give the cheater the power to lock us inside this emotional cage, and allow the cheater to walk away with the key.
At any point in time, we can start saying NO to a cheater's demand. No is the most powerful word in the universe. If you are not comfortable saying no, there are other ways to assert yourself.
Here are some examples of how to say NO to common requests from cheaters:
This (fill in the blank behavior) no longer works for me. I have decided to take (insert action) since you continue to do (behavior).
I have decided to (insert action) because you continue to stay in contact with the other person.
I will stay in this house because it is my home. Your decisions alone have led us down this path and you are responsible for finding a new place to live.
I fully expect my standard of living to stay the same because I am a loyal spouse and have done no wrong.
It is not in the best interests of my children for them to be around the other person. I will see you in court since you are not interested in their emotional wellbeing and you are not interested in creating a stable home.
I will continue to do what is in my best interests because you only care for interests that have laid waste to my family and life.
You are 100% responsible for your actions and I will continue to follow a path that serves my highest good and/or the highest good of my children.
It is not appropriate to traumatize my children by bringing the other person around them. They are seeing a therapist and the therapist and I are documenting your poor choices.
You will take full responsibility for the problems that you created.
Get the picture?
When someone cheats, they may not want a divorce. This gives you even more power. If they do want a divorce, please contact an attorney for a free consultation. Please do not sell yourself short by accepting a lower child support or alimony amount. A cheater caused the mess and it is not your problem if they cannot financially afford their new life.
While you cannot control a cheater, you can control the action you take. You can refuse to accept blame. You must reassign blame back to the cheater and not be drawn into thinking you did something wrong.
When someone is cheating they are not in their right mind. And they are very difficult to communicate with. In fact, there are some cheaters with whom you will never be able to communicate. They just don't speak your language or have the same concepts. Kind of like this meme…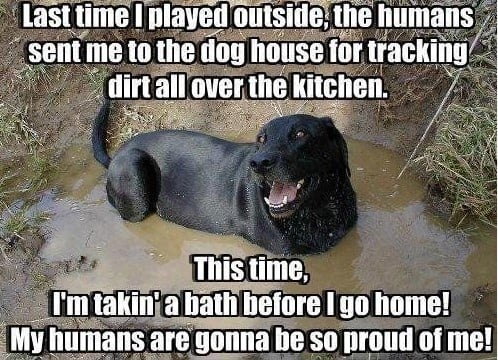 Yup, the dog in this meme and the humans will NEVER have the same definition of what it means to come clean. So, don't bother.
Some comic relief about being lost in translation…
I have a rescue dog who is very quiet and he normally doesn't bark. If he hears dogs barking outside, it is totally lost on him, he does not bark. If he hears the packs of coyotes howling at sunset, he just stares and does not bark or howl. In fact, he has never howled. I started to wonder if he is able to speak to anyone at all of his own species.
The answer is no – he cannot communicate with dogs – so who does he talk to? He talks to sea-lions.
At night, I sleep with the windows open and we live near a large, body of water and sound can carry for miles at night. Sometimes, there is a very loud sea lion that barks throughout the night. That sea-lion is the only thing that speaks my dog's language and they WILL have a 2am barking contest that lasts for hours, unless I close the window.
My dog understands sea-lion, not dog, even though he had been locked in a backyard cage (with a broken jaw) until I came and rescued him. One of the reasons I love him is because he has adorable quirks and is his own dog. He is the first dog I have met who only speaks sea-lion.
In Summary
Right after D-Day, you are in marriage crisis and you are going to cycle through many emotions – and that is perfectly normal. You might be a drunk gnome for a while and that is okay. You might close your eyes and shut your ears for a little while – also okay and normal.
You will cycle through many emotions on your timeline. All normal.
The most important takeaway…you control you. There is no magic language or magic wand where you can control others. And why would you want to?
No ands, ifs, or buts. You control you, not others. If you have to write on the blackboard 1,000 times, "I can only control myself, I can only control my choices, I can only control my actions, and my reactions and responses," please do so.
The sooner you learn you cannot control others, the better. And isn't it great you control you? Now you control your destiny and are the commander of your own ship.
How do you feel about this article? What are you struggling with this week? Does anything in this article resonate?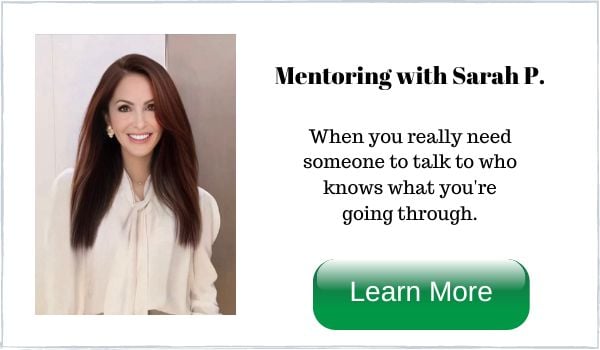 Sources: 
https://www.nami.org/Blogs/NAMI-Blog/October-2016/How-Buddhism-Benefits-Mental-Health
https://www.verywellmind.com/reframing-defined-2610419
https://www.mindful.org/what-is-mindfulness/
Photo credits: