Discovering infidelity is a full-blown marriage crisis. This guide will help you with surviving the affair and managing the first few weeks after discovery.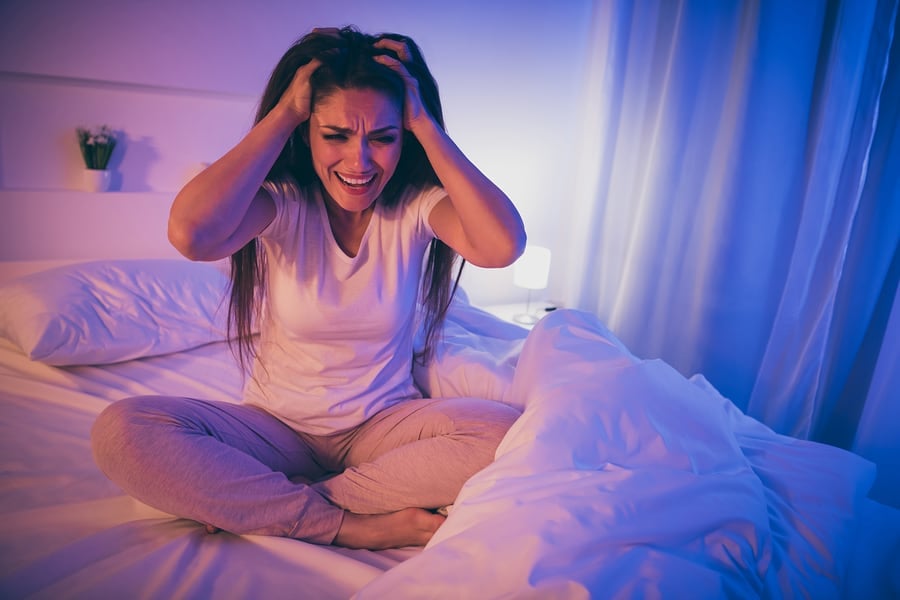 By Linda
It's been several years since our D-day, and  I think it's safe to say that most of you are probably not quite that far along.  In fact, many of you just experienced your D-day. 
This article is for you guys.
I wish that I could tell you everything that you need to do to recover and heal starting at D-day here in this post, but that is obviously not possible.  What is possible though is to give you a bit of a game plan or strategy to help manage the marriage crisis that is infidelity.
When infidelity strikes, the shock of the discovery tears your reality to shreds. Once this destruction happens, you're overcome with shock, anger, blame, insecurity, confusion, and fear.  You're experiencing a full-blown crisis.
You need to be able to manage the crisis.
Most businesses, government agencies and educational institutions have policies and action steps in place should some sort of emergency or crisis occur. In fact, there are several crisis management models that exist for the various organizations to follow in the event of a crisis. 
It can be quite a complex thing to say the least and is outside of the scope of this post, but in general, crisis management models involve several steps. 
For the purpose of managing the crisis of infidelity, and with the help of school system (since I'm a teacher) and behavioral crisis management basics, I propose the following steps for surviving the affair immediately after D-day:
1.  Ensure Safety
2.  Assess the Situation and Damage Control

3.  Get Support
4.  Create a Plan
5.  Adjustment
6.  Ongoing Assessment
These steps should be a decent guide for you starting with the discovery of the affair and through several months to years after D-day.  Though this isn't a comprehensive guide or system, it should give you a solid knowledge of what you need to do. 
Much of this is based on our own successes and failures along our own journey to surviving the affair and healing.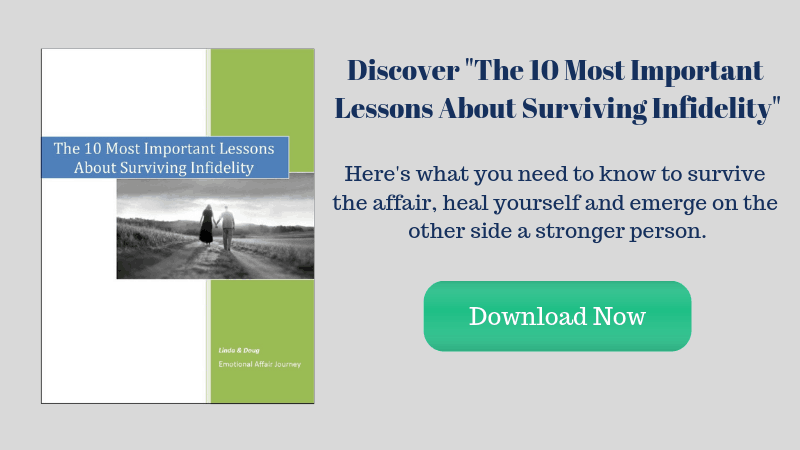 Ensure Safety
As a teacher, one of the first things that we are required to do in the event of a disaster or crisis is to ensure that the kids are safe and unharmed.  This too must be a priority for you initially.
After discovering an affair the sheer magnitude of the betrayal can send you into shock.  You can lose all sense of yourself very quickly.  You have to be safe.  You have to take care of yourself.
Here are some things to think about. 
First off, if there is any real or perceived threat to you or your family of a physical and/or violent nature, tell the authorities, get out of the house or get out of town if you have to.  As we've stated before, affairs can be life or death situations, so take the necessary precautions.
Assuming that is not the case… Take care of you and your needs first, both physically and emotionally.  Let the rest of the world mind its own business for a while. 
After our D-day I was a wreck.  I couldn't eat or sleep and was basically miserable.  I couldn't think straight, felt like a failure and even considered harming myself.  Surviving the affair was the furthest thing from my mind.
This is real serious and you're probably not thinking rationally.
Allow yourself to mourn.  You've suffered a great loss and it's OK to grieve over it.  It may be a good thing to schedule time where you can adequately reflect and perhaps spend a day or two in bed crying. Do it, and then try to pull yourself together, get back in the saddle and fight to survive.
Make sure that you are eating and sleeping so that you can maintain your energy and stamina.  This can be very difficult as you have no desire to do either, but you need to be able to force yourself to do both.
You may want to see a doctor to discuss what you're going through and get advice on how to maintain your emotional and physical well-being.  You should also have the doctor check for any sexually transmitted diseases.
Meanwhile, you're going to be on an emotional roller coaster for quite some time as one minute you might feel sad and depressed, and the next you are overcome with rage and revenge.  It's important to try to get control over this as best you can.
Live in the present as much as you can. Focus on today and live one day at a time.
Don't beat yourself up and do not blame yourself or feel guilty for the affair. This was not your fault!
Pay attention to what you're telling yourself. Stay positive and remind yourself that you are strong, safe, and you can get through this!
Do not go through this alone!  Don't isolate yourself from friends, family and co-workers.  However think carefully who you choose to confide in.  Try to choose someone who is removed from your situation someone who is not emotionally involved.
Try not to use your imagination to obsess about the affair details.  You will torture yourself.
Learn as much as you can about affairs, affair dynamics and relationships.
Try to deal with the pain you are feeling in proactive and positive ways and avoid turning to things such as alcohol, drugs and any other negative and destructive habits.
Pray.  I experienced some pretty tough times and prayer helped me to calm myself and fall asleep and I would wake up the next day with a renewed strength to get through the day.
Surviving the Affair:  Assess the Situation and Damage Control
You can't manage a crisis effectively if you don't really know all that you're up against or the extent of the damage.
Think about the massive oil spill that happened a few years back in the Gulf of Mexico for a minute.  What did BP do shortly after the disaster?  They attempted to contain the spill while simultaneously trying to limit the negative impact of the spill on both the environment and the corporation.  In essence they were in damage control mode and tried to minimize the spill's negative effects.  You need to do the same thing.
Information Gathering. One of the first things to try to accomplish is getting the details of the affair.   What kind was it (physical, emotional, etc)? How long has it been going on? Who is the other person? Where? What? Why? How? Basically, anything and everything you feel you need or want to know about the affair.  (Note:  You may want to wait for this step until you have gotten over the initial shockwave and have a decent handle on your emotions.)
As we all know, getting to the truth is typically much easier said than done but I won't get into that in this post as we've addressed that several times previously.  Suffice it to say, that lies, stonewalling, gaslighting and denial will stand in your way of the truth.
Document anything that you see or hear…dates, phone calls, phone logs, times the cheater is away that is not normal etc..  It will help later when you attempt to separate the reality of the situation from what the cheater is telling you.  It will also give you concrete evidence that you are not crazy. 
Since I was experiencing all of those things from Doug, I had to use alternative methods to get the answers I needed.  I became an internet research freak, spending hours at a time searching for answers and for signs of hope that surviving the affair was even a possibility. 
I happened onto Dr. Huizenga's site and bought Break Free from the Affair which helped me to know what I was dealing with and my realistic chances for saving our marriage.
Selective Disclosure. Try not to let your emotions get the best of you by running and telling everyone you know. In my opinion, it's important to find out as much information as you can before you tell the kids, friends or other family members – if you tell them at all.  
Kids (especially younger ones) don't need to know everything right away as they will usually wind up taking on the shame and guilt of the parents.  Your friends and family members' seemingly well-meaning advice may not be in your best interests just yet.  And do you really want the whole world knowing your business anyways?  You may not care and have no problems telling your entire circle of friends, but I didn't want to travel that route.
No Knee-jerk Reactions. Another important thing to remember is that major life changes or decisions should not be made at this time.  You're too emotional, and whether you believe it or not, you probably are not thinking clearly.
Make a promise to yourself to give it some time before you make any life-changing decisions.  It could be 3 months or a year.  You decide.  Just be fair to yourself and give it 100% effort.  That said, if this is your spouse's third affair, there is abuse or something like that, then I think it's OK to ignore this rule.
 Get Support
I didn't mean to imply by my statements above that you shouldn't seek support from friends or family to help in surviving the affair.  You shouldn't try to go through this marriage crisis alone.  However, it is important to know that you must be very careful here.  The wrong support system can do more harm than good.
Though your need for support is strong, be smart in who you confide in.  It's probably best to try and talk to someone who is either trained in dealing with infidelity (therapist or clergy) or who has experienced it and survived it themselves (support groups, forums, blogs, mentoring). 
If none of those are realistic solutions for you then by all means friends and family can be a great alternative.  Just be sure to set some ground rules and don't be tied to their advice should you not fully agree with it.
If you aren't familiar yet with my whole story, I did confide in a couple close friends but found their advice to be too drastic.  If I would have followed it, Doug and I might not be married today.
Oftentimes you really just need someone who will listen.  Advice is typically not very useful early on after D-day as most people are too emotionally distraught to think clearly or make decisions that are in their best interest.  However, having someone who will listen is important.  Feelings become less intense and less intrusive when they are shared with people who care.
It is highly unlikely that you will get the support you need from the unfaithful spouse.  It's possible, but unlikely.  They're usually too worried about saving and covering their own asses to be of any good.  That being the case, any attempts to get support from the cheater will likely result in your negative feelings intensifying.
Find someone who will listen and take your needs and desires into account.  Find someone who will not make judgments and who is a friend of your marriage.
Go to a therapist on your own, do not rely on the cheater to make an ongoing commitment to therapy.  This should be for your own benefit, then when it is time you should attend some kind of couples therapy.
Create a Plan
Once you're to the point where you have a feel for what has happened, it helps to make a plan for how both partners want to resolve the problem.  Is there a genuine concern, expressed by both parties, to try and save the relationship?  If so, where do you start?  What must you work on? 
I believe that creating a plan to save your marriage at this point is a little premature.  You're not ready yet.  You have to deal with the betrayal and focus your efforts on surviving it. Work on this first then you can work on the marriage.
So how do you create a plan for surviving the affair?  Good question.
Let's start with understanding where you are at now and where you want to be.  You are more than likely fully aware of where you are now emotionally and physically.  Knowing where you have to get to before you can start to work on repairing the marriage is a little harder to define. 
Does this mean you have to forgive first?  Do you have to get past the obsessive thoughts? Does trust have to be rebuilt before it can happen?  What about respect?  How can you repair a relationship when you don't respect your spouse?  Is your spouse helping you to overcome the shock and awe of D-day?  If not, what does he or she need to be doing? 
I cannot tell you or where you need to get to.  That's up to you.
There are a ton of questions that you need to ask yourself (each of you, actually) so that you can set realistic goals or benchmarks before you can formulate a plan for attaining them.  This will require sufficient self-reflection as well as effective communication with one another. 
For example, after some careful thought, you may feel that one thing that has to happen before you can commit to and work on your relationship is that you have to have a greater level of trust in your spouse.  That's certainly a realistic expectation. 
Now, you need to define an acceptable level of trust somehow and then determine what's got to happen for you to get there.   Make a plan.  Be specific.  Spell it out so that there are no gray areas. Write it down and come to a mutual agreement.  Sign it as if it's a contract if that works for you.
Remember that it's up to you.  Trust may not be necessary for you to start to work on your marriage.  It may be that you need to get a handle on your emotions and understand the "why's" first.  You may need some therapy to help you with overcoming the trauma.  You may need to confront the other woman or man.  The point is that YOU need to be in control and work towards what YOU need.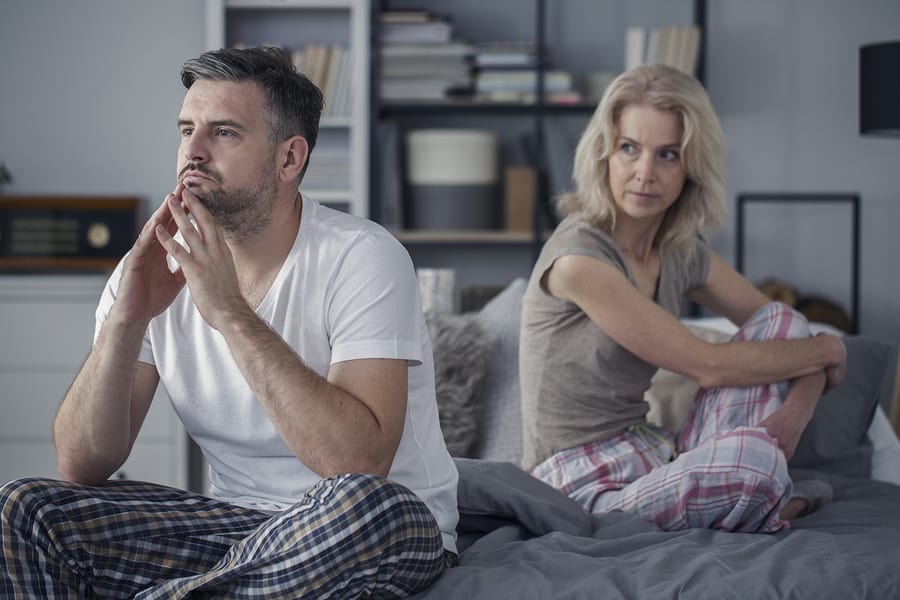 Adjustment
To me this step deals with coping with what has happened, understanding that you cannot change what happened and that your life and your marriage are now forever different.  You cannot deny that it happened so therefore you have to adjust. 
So at this point you have to grieve for the loss of your marriage as you once knew it and prepare yourself to cope with the new reality.
Since this post is focusing on the early days after D-day, it's difficult for a betrayed spouse to look too far into the future and into what the reality of their relationship will become.  All you can do is focus on the present and make your adjustments and cope based on the here and now.
That said, wouldn't it be nice to know what to expect down the road?
Here are just a few of the things you may experience in the coming weeks and months.  First the not so pleasant things…
Obsessive thoughts about the affair details.
An emotional roller coaster ride.  You will go from happy to sad to angry and everything in between.
Struggles with self-esteem, insecurity and feelings of worthlessness. Always wondering and worrying if you are good enough.
Loss of trust and respect for your spouse.
Comparing yourself to the affair partner – not usually in a good way either.
Sense of loss and grief with respect to your relationship.
Wondering if your relationship was all a lie.
Not knowing if your marriage will survive and concerns for what will happen to your family.
Wondering if you will ever get over this.
Diminished or total lack of desire for sex and intimacy.
And some of the more positive possibilities…
You can understand human nature and relationships much better.  The knowledge will help you regardless of what happens with your current relationship.
You can take what you will learn and create positive change for yourself and your relationship.
When you survive the affair you will know that you are strong enough to survive anything.
You will know and understand yourself better than you ever have before.
You will come to the realization that change is taking place inside of you and that only you control how that change will affect you.
It can serve as a catalyst for the unfaithful to gain knowledge and make positive life changes.
This crisis has a way of breaking down walls that have been built up over the years and there is the possibility that a new and stronger foundation can be built. 
Your "new" marriage can be better than the old one.
It's important that you take an active role during your adjustment period.  That is, don't just sit back and take a wait and see attitude.  Time may indeed heal all wounds, but in the case of infidelity if you take that posture it will take you much longer than if you permit yourself to reach for it.
Ongoing Assessment
With any crisis management program there has to be a constant monitoring of effectiveness and updating of procedures if warranted.  The same goes for surviving the affair and marriage crisis management.
Some thoughts on some things to watch out for…
Be aware when there is any sense of backsliding or if you simply feel that things are not progressing as you would have hoped. 
Monitor your day-to-day thoughts and feelings by keeping a journal, taking notice how you are affected by certain events. 
Take note of what triggers get to you the most and how they affect you. 
Communicate often with your spouse about your needs and what he or she can do to help you.
If you are seeing a therapist or counselor, keep track of your progress and the effectiveness of the treatment. Don't be afraid to speak up if a different approach feels warranted.
Remember that just after D-day your goal is survival and self-care.  Also remember that this is a day-to-day thing.  Some days you will feel pretty good while other days you may feel horrible and think the world is going to end.  That is normal.  Expect this to happen and do not beat yourself up for allowing it to happen.
Having said that, if you feel that you are not progressing or that things are getting worse, then make adjustments to your strategies and consider that perhaps you need to seek professional help as soon as possible.  Remember that you are in control.  This is your plan.
No matter how much pain you are in after D-day, remember that it's a temporary state. The marriage crisis mode that you are now experiencing will not last forever.  Although you might not think so right now, you can and will survive the affair and there will come a day when this no longer hurts.
For those of you who are "newbies" please let us know what you are struggling with in the comment section below. 
For those who are further along and have made it through the first few weeks after D-day, I'm sure you have some good advice or can share some experiences with surviving the affair after D-day that can add to what I've written.  Thanks!
**Originally published 10/7/2013 and updated on 7/28/2020