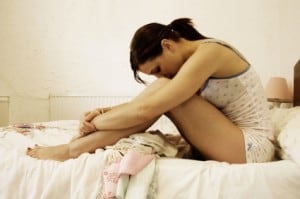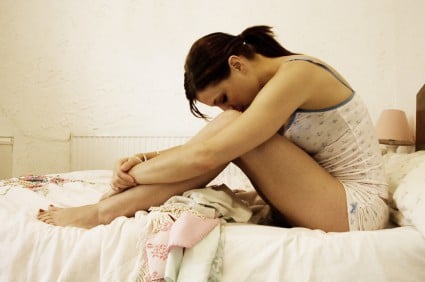 Grief is the normal reaction to a loss of any kind.  Often times in affair recovery we hear the word grief used when authors and experts refer to the loss a cheater feels for their affair partner after their affair comes to a sudden end. 
Many experts encourage the betrayed spouse to allow the cheater to feel sad for a period of time as they process their grief. Rarely does it seem that we hear about coping with grief and loss after infidelity from the betrayed spouse's perspective.
Prior to experiencing infidelity, I venture to guess that most of us only associated grief with death – typically the death of a loved one or perhaps a family pet.  Rarely do we relate grief to other major loss events in our lives. One such loss event is the loss of trust.  Loss of trust events – such as infidelity – can have a major, lifelong negative impact.
For many of us it is difficult to understand why we continue to feel so sad several months – or even years – after our loss.  Often times we beat ourselves up believing that we should be over all of this by now.  What we don't realize is that we are grieving the loss of our old marriage and the loss of how we perceived our spouses.
Coping with Grief and Loss – Grief Recovery
I tried to do some research on coping with grief and loss as it relates to infidelity, but found very few resources.  A reader mentioned in a comment that her counselor recommended "The Grief Recovery Handbook" by John W. James and Russell Friedman.  So, I decided to check it out from our local library.   The book is an easy read and is only 224 pages.
The book states that most of us are ill-prepared on how to deal with grief of any kind.  We are taught early in life the wrong ways in which to deal with loss and need to learn new and better ways.
Following are some of the myths that the authors feel are taught to most of us for dealing with the past and with grief:
Bury your feelings and replace the loss
Grieve alone
Just give it time
Regret the past (different, better, or more)
Don't trust
The authors offer a sixteen-step recovery program that I plan on working through after school is out in the hopes that it will take me further in a positive direction.  There are times I still feel sad and am thinking that perhaps I never really grieved properly and/or adequately after Doug's emotional affair.
In their program "recovery" means many things.  It means feeling better. Recovery also means claiming your circumstances instead of your circumstances claiming you and your happiness.  Recovery is finding a new meaning for living without the fear of being hurt again.  Recovery is being able to enjoy fond memories without having them precipitate painful feelings of regret or remorse. Recovery is acknowledging it is all right to feel sad from time to time and talk about those feelings no matter how those around you react. Recovery is understanding that your ability to talk about the loss you've experienced is indeed normal and healthy.
I venture to guess that most betrayed spouses would do anything to claim the feelings I discussed above. I know they just want to feel better and learn to trust again.  We don't want to forget the past and the good times we had with our spouses. We want to look upon them as fond memories rather than with regret or guilt. We also would like to stop beating ourselves up for feeling sad once in awhile and know that it is alright to talk about those feelings without judgment or repercussions.