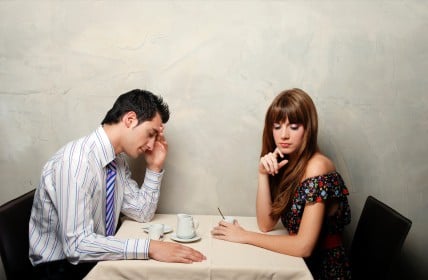 One of the key elements of healing infidelity for many is open communication regarding the affair.  If you were injured in the affair and feel that you can't move on until your partner answers your questions, then you should initiate a conversation with him or her.  
However, be careful what you wish for and be aware of your feelings before you initiate any discussions.  After all, you might get information you don't want to know, and once you have that information you can never give it back.  Do not convince yourself that you need to discuss the affair when you really don't feel that you need to.
Remember that you aren't going to begin healing from infidelity and work through the pain that the affair has caused by working out every detail of the affair. However, you probably do need to get enough information to know that your partner is now being honest and loyal to you.  You may need just enough information to know the extent of their relationship so that you can completely come to terms with your own feelings about it.
Beware that when you talk to your spouse about the affair, you risk all the emotions resurfacing. This is not necessarily a reason to avoid the discussion, but be aware and expect it to happen.  If both of you are wanting to work on your relationship and get past this, then the result will more than likely be a stronger bond.
Healing Infidelity and Talking About the Affair
Here are some guidelines from How to Survive an Affair that Dr. Frank Gunzburg suggests you follow as you discuss the affair:
The injured person should initiate the conversation. In the case of a discussion about the affair, the cheater's needs matter little. If they feel they need to discuss the affair, they should do that with a therapist or other neutral party. This conversation is totally up to what the injured person needs.
The injured person should be in control of the conversation. Gunzburg  recommends running the conversation as a question and answer session in which the injured asks questions and the cheater answers. The cheater should not give more information than the injured asks because they might not want to know certain things.  The cheater must honestly and directly answer the questions asked as this is a good opportunity for the cheater to show that they have become truly transparent and honest and have recommitted their loyalty to their partner.
Be careful what you ask for. If you are the injured person and you are asking the questions about the affair, remember to think about what you want to ask. Don't ask about anything you don't want to know about.  Gunzburg recommends not asking any comparative questions, particularly about physical attributes, sexual prowess, and personality. These kinds of questions don't serve any real purpose in terms of the healing infidelity process and usually just amplify the pain and jealousy the injured partner feels.
If as the injured person you are able to get the information you need to heal and avoid questions that will unnecessarily hurt you or further damage your relationship, this interaction can be a powerful and positive experience. It is an opportunity for the injured partner to work through some of the pain they have been experiencing, and it can be an excellent opportunity for the cheater to prove their transparency and that their loyalty is firmly with their partner.
Do not mar this possibility by believing that you need to work out every sordid detail of the affair before you can heal. That isn't true. True healing infidelity is predicated on the energy you both put into healing your relationship. This conversation might be important for you, or you might not need it. Remember, this is about you as a couple. Stay with that, and you can succeed in overcoming the pain.
For more information about healing infidelity, please check out How to Survive an Affair.