An affair is a major life changing event. To imagine it is anything other than that would be to diminish the pain and suffering.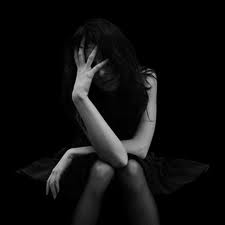 By Linda
The following post is adapted from a discussion that took place about four years ago.  I think you'll find it meaningful.
We've received several emails over the last few days where people have explained in great details the awful pain, shock and awe that they experienced upon discovering their partner's affair.  These made me think a lot about trust and what trust really is. 
I sometimes wonder if the unfaithful are remotely aware of how shockingly awful the discovery of the affair is to the betrayed spouse.  Do they have any idea how it really must feel to be blindsided with whatever damning evidence there was that proved there was an affair? 
It could be those utterly shocking text messages discovered on their husband's cell phone or a forgotten email on their wife's laptop that brings to light that an affair is actually taking place. 
Suddenly your marriage, your life, your family, your home, your safe place, your haven is about to get blown to bits by the bomb that has fallen right on top of your head.  So, to say that an affair is a major life changing event, is a huge understatement.
To give the unfaithful just an idea of the level of shock I'm talking about, read what one person writes…
"I remember one random day at work over 10 years ago when I received a phone call from my dad, he was crying and told me I had to come home right away…. my mom had just be diagnosed with breast cancer, she was scheduled to go directly into hospital for major surgery… the world that I lived in was turned upside down in a matter of moments, all terror filled thoughts ran through my brain, along with fear, dread, extreme shock, emotional pain which words cannot fill, heart breaking sorrow and the loss of the innocence of my family life….
I have only felt that pain twice since, the night that my mother finally died in my father's arms while trying to tell him she loved him and the morning that I discovered my husband was having an affair.
I sometimes feel that the trust I lost in my marriage was really the innocence of my marriage gone for good.  A good friend once told me that 'you can love but you don't need to trust' and sometimes I wonder if she isn't right.
A couple of years ago I discovered a lump in my own breast and I felt instant concern. I called my doctor that morning to have my lump checked out. Some friends (including my own husband) were very positive about saying 'oh don't worry', 'it skips a generation' and 'you won't get cancer so young'… However, when I told my dad and sisters their instant response was 'go to the doctor', 'have it checked out ASAP' and 'make sure you push your doctor for a mammogram'… The difference between the two sets of responses are due to the fact that my family and I fought on the front line against cancer, just like I've been on the front line with my husband's affair and all the pain that came with it….
Today I'm very aware of my body.  I give myself a check-up often, I'm aware, watch out for and am sensitive of small changes on my body…. It's not that I think I'm going to see cancer again but I don't trust that my life will be a cancer free life either, I'm just aware and watchful….
Why should my marriage be any different? All of us who have felt the pain of an affair are now, most likely, super aware of changes in their partners, within their marriages, in behavior and actions. 
Personally I don't see that there is anything wrong with wanting to ensure that something that has pinged my radar is checked out… I don't THINK that my husband is having an affair now but at the same time I no longer TRUST that this will never happen again…."
For us to feel safe and secure we need to be aware of changes that occur in our relationship.
Earlier in our recovery I tried not to be paranoid but I definitely tuned into times when we were not communicating well or spending enough time together.
Sometimes it was stressful and created more anxiety than I would have liked, but unfortunately that was the way it was.
I remember being at a neighborhood party and Doug was having a brief conversation with a woman that was going through a divorce at the time. Before the affair it would not have bothered me.  I would have completely trusted him.  Sadly, at the time of the party I thought to myself, 'it happened before could it happen again?'
I wondered if I would ever understand what made him vulnerable to the affair in the first place and safe from having another one.
I know there are no guarantees, but I'm confident that all of the work we have done in our recovery will keep our marriage safe from temptation. 
An affair is a major life changing event.  To imagine it is anything other than that would be to diminish the pain, suffering, and ultimately the new way we now look at life, our marriages, love, trust and union.
The Pain of Betrayal – Do We Have Adequate Words to Describe What it Feels Like?
Like with any other major life changing event (such as an unexpected death of a close one, the birth of a child, loss of a job, etc.), we take a journey within ourselves, and for those of us who have discovered our partner's affairs and the personal suffering that comes with that discovery we do take one heck of a journey – to hell and back again.
Furthermore, with any journey in life we learn so much along the way, and yes we are forever changed by the experience. The woman I am today is not the woman I was 5 years ago.  The journey was hard and we continue to learn everyday and therefore continue to evolve and change, for the better.
Perhaps we will always be alert to such situations like the one at the party, but perhaps this isn't such a bad thing.  For when the blind trust was removed from our marriage I felt that someone took away my security blanket, it was scary and yet I now feel more confident within our relationship as I'm now much more aware of what is happening.
The person to whom I was conversing with said the following, which I think is wonderful…
"I was looking at my wedding photo the other day, at the young woman smiling back at me from a captured moment in time and I took a minute to go back to that day.  In reality we had no 'game plan', we didn't think about 5 years in the future, 10 years, how we would evolve as people, what our emotional triggers are, we didn't discuss infidelity (or any other events that could shake our world).  We thought that love was enough, that love would be balm on our tired minds, stressed bodies, overworked souls, troubled hearts etc.  But my father once told me that 'when hardship comes in the door, love goes out the window.'  It never occurred to me that love would be something I would have to work at every day.  No one tells us these things when we are young.  Our first impressions of love are fairy tale endings and Hollywood soundtracks…
But we are still here and I hope our husbands or wives look at us sometimes and think 'wow, I'm the luckiest guy (gal) in the world' – because they are!"
I Love it!