Sometimes people walk into a situation with no ill intent whatsoever. Then, something happens to change that.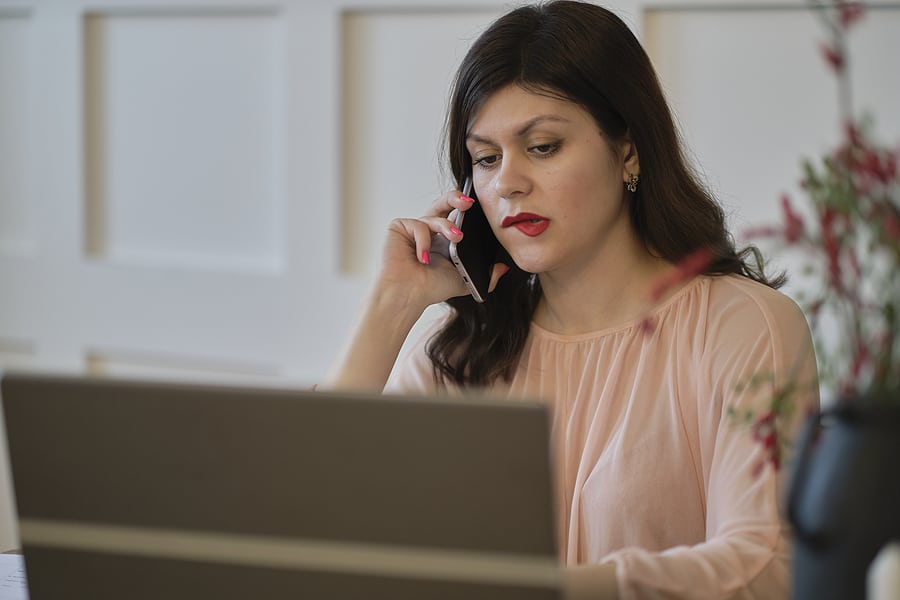 By Sarah P. 
Recently, someone in my circle of acquaintances dropped a bomb. Her husband found out she was having an affair with one of her ex-boyfriends from her college days. If this story seems familiar to you, it's because there is an upward trend of married women having affairs.  There is also an ever-growing trend of people connecting with past lovers online.
When "Jane" met "Ryan" in college, Jane was immediately smitten. Ryan came from a wealthy home, had enough money to travel the world, and treated Jane to lovely dinners on Friday nights.
Jane reported that Ryan made her feel like Cinderella. Ryan showed Jane a life most college students never experience. Jane dreamt of a life with Ryan and the two had talked about becoming engaged one day.
Then, one day, Ryan abruptly broke up with Jane. Ryan gave no reason for the break-up and moved to an apartment far from the college campus. Ryan did not want to connect with Jane in any way or explain why he broke up with her. 
Jane spent the last half of her junior year of college crying between classes. For Jane, life had lost all of its color and joy.
In fact, Jane waited quite a while to date because no one could replace Ryan.
Jane graduated, entered the workforce, and eventually dated various people. Time passed and thoughts of Ryan faded into the background until she no longer thought of Ryan at all. 
One day, Jane met "John" at a networking event for professionals in her field. Jane spotted John immediately because she said that she found him to be the most handsome man in the room. John also noticed Jane and they struck up a conversation.
Soon, Jane and John were a couple, on a whirlwind romance, and planning a wedding. They were stable financially, had thriving careers, and Jane could not wait to marry John and have children.
Jane and John had a beautiful wedding and had their first child soon after they were married. Then, they had two more children. They were a very happy couple and appeared to have a rock-solid marriage.
Their children grew quickly, as all children do, and were soon out of the house pursuing their own careers. John and Jane now had a lot of time on their hands. They spent much of that time together traveling and participating in hobbies.
I distinctly remember the day that I met Jane for coffee and she was working on her laptop. She was so engrossed in her laptop that she did not see me walk in.
I sat down and noticed she had a chat window open. When she saw me, she slammed her laptop shut. I ignored the awkwardness, and Jane insisted she was talking to someone on a very high-pressure work project. I believed her; for this is work in the corporate world. It never ends.
Don't Be Caught Off Guard – How to Recognize An Emotional Affair: Suspicions, Signs, and Symptoms
Then One Day Jane Left Her Laptop Open At Home
John was at home and someone kept pinging Jane's laptop. John went over to close it and saw Ryan's name asking Jane where she was. John kept reading until he came to the words "I was so stupid 30 years ago."
Disaster soon followed as Jane walked into the room and saw her husband reading her conversation with Ryan.
For, John knew who Ryan was.
Long ago, Jane had mentioned the heartbreak Ryan had caused. Long ago, Jane made it clear to John that she never wanted her heart broken like that again.
John used this information to make an extra effort to make Jane feel secure. John kept his promise and had been a good husband for their 25-year marriage.
Did This Happen Because Jane and John Had a Bad Marriage?
The short answer is NO.
Jane and John had a decent marriage. Jane had also felt John had been a good husband and loved John very much. They had minor disagreements as couples do, but they more or less had a strong marriage.
Jane did not go looking for an affair, Jane did not set out with the intention of having an affair, and during the affair, she never thought of leaving John for Ryan. Jane and John still shared physical affection during Jane's affair.
All About Work Affairs: If You Feel a Cringe When Your Spouse's Colleague is Around, Take Note
Then How?

One day, Ryan connected to Jane on a social media platform. It turned out they lived in the same large city.
Jane asked Ryan out for coffee because she wanted to know why he broke up with her years prior. She wanted an answer hoping to gain closure.
When Jane locked eyes with Ryan, she said there was an immediate spark. She described it as "the spark that ran away with itself."
Jane could not believe how comfortable she felt seeing Ryan so many years later. When they had been together years prior, their sex life was very active. Jane reported it was easy to fall back into that dynamic and that the sex was just as passionate as it had been years prior. They had known each other's likes and dislikes. Jane said it all came easily and naturally.
Did Jane and John Divorce?

No, they did not. Jane cut off the affair immediately. John and Jane ended up seeing an excellent therapist. Jane wanted to work on her marriage and she helped John along in his recovery.
Jane was incredibly grateful that John was willing to rebuild the marriage.
Jane also realized that it's not a good idea to go down old roads looking for "closure" since it can lead to disaster.
One of the reasons John got through the recovery phase because Ryan had been someone Jane had cared for. Jane and Ryan had a sexual relationship years prior, when they were a couple, so Ryan was someone Jane already knew.
Ryan was not a coworker, not someone from a bar, and not someone Jane compared John to.  Jane had never said Ryan would have made a better husband than John. It was Ryan's regret that he had broken up with Jane 30 years prior. It was not Jane's regret.
The affair between Ryan and Jane also did not last more than several months and they did not meet in person often.
Jane reported she was relieved that John found out about the affair.
In Summary
I have not encountered a couple this level-headed very often. This type of couple is very rare indeed.
Some things that stood out to me about John and Jane is that they already had a strong and loving marriage.
Both of them came from homes where they were cared for by kind parents who remained married.
John has also demonstrated that he is a profoundly forgiving person. Still, Jane did all the right things by cutting off the affair immediately and focusing on doing all she could to be a better wife to John. Then, Jane actually kept her promises.
Jane also saw an individual counselor to work on herself.
A caveat: I am providing you with the Reader's Digest version of what happened in John and Jane's marriage. I am also providing you with high-level details so they may remain anonymous.
But, here is the bottom line. Sometimes people walk into a situation with no ill intent whatsoever. Then, something happens to change that. I think Jane's observation on the "spark that ran away with itself" is really what it came down to in this case.
Jane deeply regrets what she did and has days where she cannot look herself in the mirror for putting her marriage on the line. Her regret is as deep as her love is for John.
Unfortunately, relationships can sometimes be paradoxes. John and Jane's relationship is closer than ever.
In the case of John and Jane's relationship and the paradoxical aspects, a quote comes to mind: "One is loved because one is loved. No reason is needed for loving." ~ Paulo Coelho
The mystery remains as to why John and Jane were (allegedly) able to get through Jane's affair so easily. But, they did get through it.
I believe that at the heart of it, Jane wasn't as invested in Ryan as she was in trying to get closure. I think Jane likely realized that perhaps Ryan was an unreliable person and people like Ryan cannot give another closure.
I hope that you are blessed with an equally cooperative partner who wants to do the work in saving your marriage.