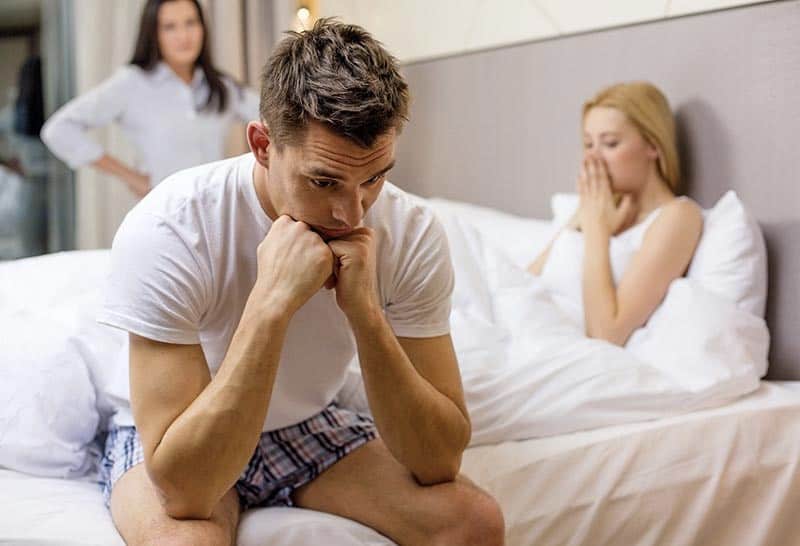 By Sarah P.
The one question that people ask after their partner has had an affair is "why?" There are many answers to this question, but not enough information on what to do about it. In this blog post, I will talk about my own answer to the "why" and "what."
But first, let's define our terms and discuss affair definitions:
Emotional affair: An affair of the heart that goes well beyond platonic friendship and includes sexual fantasy. An emotional affair causes a wayward spouse to take all of their emotional energy away from their spouse and direct it toward the other person. An emotional affair is an affair of feeling and heart.
Physical affair: An affair that involves sex, but does not involve any feeling or emotional attachment. A one-night stand is a good example of a purely physical affair.
Mixed affair: An affair that meets all of the requirements of an emotional and physical affair. This affair is the most dangerous because it involves body, heart, and soul.
So why do people have affairs?
Before I get into my take on why people have affairs, I wanted to present someone else's view on what causes men (specifically) to have affairs:
"While many reject the notion of midlife crisis altogether, it is fair to say that when men reach a certain age (usually their mid-40's) they begin to change their outlook on life. They are coming ever closer to death, retirement is around the corner, kids are running around the house etc. This period of time can bring about a lot of emotional stress and existential thoughts into a man's head.
To further understand the possibility of men who are having a midlife crisis and contemplating affairs, it is important to understand what these men are looking for. Many of these men can't accept their current age and want to do everything to prove to themselves that they are indeed young. This may often include buying clothes or cars to compensate for this age. Oftentimes men do more than just buy material goods—they want a younger woman. How is a man who can't come to terms with his age supposed to accept his spouse who is just as old as he is? Men will always crave younger, more attractive woman [sic] and a midlife crisis often brings that reality to life. Again, there are many reasons many enter into extramarital affairs. One of them is for validation, and by dating a younger, more attractive women he tries to convince himself that he is worth more than he thinks he is.
By the time a man hits his 40's he has likely been married for a decade or two, and has had the same job for that period of time. Having the same routine day in and day out for such a long time is enough to drive any man over the edge. A lot of men simply can't take this monotony, and they seek out an affair. Even into a man's 40's there is still a lot of opportunity for change and growth. However, the idea of having extramarital relations with a pretty young woman seems to be more appealing than a promotion at work or picking up a new hobby. On top of this monotony, it is likely that things have slowed down in the bedroom. Both the male and female sex drive begin to decline in middle age. And to make matters worse, sex becomes stale and routine. Affairs are a means of rejuvenating a man's sex life and making him feel younger." (1)
Would it surprise you to know that the reason above comes from a website that is actually geared toward helping people have affairs and not getting caught?
I decided to present this reason first so that I could discuss what I believe are false reasons for extramarital affairs:
It assumes that only a younger woman can rejuvenate a man
It assumes that the marital bed is stale and routine
It assumes that men are so shallow and insecure that they have to engage in a midlife crisis affair with a young woman
It assumes that most affairs happen at midlife
It paints a picture of a bleak, monotonous life where it is a natural conclusion that a man would have an affair
It takes ownership away from the man and his choices.
The most important reason, of all of the above, is that is takes ownership away from men and does not hold them accountable for their choices. These reasons create a situation where a man is blameless and where it is implied that a man is the victim of his life and perhaps wife. (Poor guy!)
This is all part of the old thinking about infidelity. It is part of what I call "old boy's club thinking." When I picture the 'old boy's club.' I picture a bunch of midlife men during the 1950's sitting around at a men's club and harassing all of the female waitresses and the men egging each other on to see how far they can take their pestering. Then, I picture them all putting down their wives for (alleged) nagging and a myriad of other imagined behaviors. At the end of the night, each man in the group concludes that he is a victim of his wife, his family, and his obligations. As a victim, he believes that he is entitled to have an affair. This is how I picture it, at least.
I cannot speak for women in the past, but I can say that today's midlife woman is spunky, passionate, creative, wise, and beautiful. Still, it does not matter because that would imply that it is solely a woman's job to keep her husband's attention and fidelity. Each person is accountable to his or her choices and free will.
Here is a better reason why people might have affairs in midlife:
 "An MLCer is experiencing internal unhappiness outside of his marriage. But he is either unaware or denies the deep and superficial causes of his unhappiness. Since he does not know why he is unhappy, he makes the assumption that it must be his wife and marriage–the major environment and influence in his life. In addition, internal unhappiness without initial projection toward the spouse creates an environment of tension within the marriage, causing a relationship to suffer." (2)
This definition is much better because this author points toward a wayward spouse either being unaware or denying the actual deeper or superficial causes of his unhappiness. The difficulty beginning within the wayward spouse is much closer to the truth.
Oftentimes, a betrayed spouse may have been meeting the needs of the wayward spouse, but the wayward spouse built walls to intimacy. The wayward spouse was unwilling to accept or acknowledge his or her spouse's bids for love and affection. This is one of the absurdities of an affair. A spouse may have already been meeting the needs of a wayward spouse, but it was the wayward spouse who was busy building walls against intimacy. As I mentioned in a prior post, having an affair is the ultimate wall that works against spousal intimacy. Sometimes this wall is so costly that a marriage is lost in the process.
But, there is still more to the story to turn it on its head. The old narrative has been that men are wired to engage sexually with as many women as possible. As part of this narrative it has also been taught that women do not like intimate relationships and only engage in intimate relationships to get their needs for financial security met. Thus, men are biologically wired to have harems and women are wired to have a partner just to get financial needs met. Out of this logic comes the idea that it is a woman's job to keep a man interested. Moreover, she should understand if her husband has an affair because he is not wired for monogamy.
Is that true?
I do not believe it is true. Furthermore, the most recent studies indicate that women are less made for monogamy than men.
For example—take this bold assertion from the New York Times:
"New research from the University of Texas is challenging long-held notions that humans have evolved to be monogamous. David Buss, a professor of evolutionary psychology at the University of Texas, and Cari Goetz, an assistant professor of psychology at California State University, San Bernardino, and their team introduced a new theory they call the "mate-switching hypothesis" in which they argue that humans, particularly women, have evolved to keep looking for new partners. Ancestral women lacking a back-up mate would have suffered a lapse in protection, and resources," Buss explained, adding that it was prudent for them to always be on the lookout for a new partner." (3)
That's right—the tables have turned. Scientists have now said that women are not wired to be monogamous because it is like an insurance policy for women. I have always believed that men and women were equally capable of having affairs and neither one was more monogamous than the other. I believe that historical norms have dictated a woman's mate selection behavior. In the past, women depended on men to survive. Now that a woman can support herself and her children, the infidelity gap has closed and men and women have affairs in equal numbers.
So why do people cheat?
Some People Are and Were Always Bad Apples
I believe it is because some people always were bad apples and that being a bad apple was not and is not dependent upon gender. It is no secret in the psychology world that people's behavior was and is dictated by whether or not they have internalized moral values.
On one extreme end, sociopaths have not internalized social norms and morals at all. On the other extreme end, a small amount of the population has internalized moral values to an extreme extent and values integrity, selflessness, and the higher good about all else. These altruists show the way to the rest of us and serve as an inspiring example. Everyone else falls somewhere in between and some people are closer to the sociopathic end of the spectrum while others are closer to the altruistic end of the spectrum.
I wanted to go back to a very specific drama that has been unfolding in the past several months. I believe that the two stars of this drama are both narcissists and one of them is likely a sociopath. Since it is very rare that a wayward spouse actually marries his affair partner, this story gives us a rare glimpse into the anatomy of an affair and why some adulterous situations lead to marriage.
In this situation, I have concluded that both the wayward spouse and the other woman in this situation were and are always bad apples. It is a shame for their betrayed spouses and children that they have had their lives and security ruined by two unapologetically selfish and self-centered people. This is the biggest tragedy of it all—that so many innocents were hurt and are still hurting while these two snakes seem to be slithering along smoothly through life.
This is a story that regular readers have read about in my recent comments from time to time. It is one of those stories that has actually caused me to question some of my deepest held beliefs. Specifically, it has caused me to question some of my beliefs about God and why God would allow two such people to seemingly flourish while so many innocents have been harmed and have had their lives destroyed by these two.
Steve and Nina
This is the story of Steve and Nina, the two adulterers, and their betrayed spouses, Jeanine and Tony. All names and other identifying details have been changed and this sordid and bleak story of these two self-described soulmates is continually unfolding.
Are these two actually soulmates?
You decide.
Once upon a time, Steve was married to Jeannine and they were both successful doctors and had a wonderful family. They also had a house on the water in a coveted neighborhood that read like a "who's who" of the United States. Jeanine was a beautiful, fun, well-liked member of her waterfront community and well-respected member of the medical community. People referred to her as a supermom, super-wife, and super-doctor. Somehow Jeanine managed to do it all while looking decades younger than her age. The two had a wonderful family together.
Across the other side of town lived Tony and Nina. Neither were from educated backgrounds, but Tony had a wonderful reputation as a fearless firefighter, medic, and community volunteer. He had pulled himself up by his bootstraps and was the pride of his family. Nina, who was a tall, blond, had only done two years of school to become an RN and had worked on and off in the career. Aside from Nina's flirtation and inappropriate manner of dress, they too had a wonderful family.
One day, Steve, Jeanine, and Nina ended up working at the same hospital. Everything seemed to go well for several years.
Maybe it was several malpractice claims that drove Steve over the edge, or, perhaps Steve was negligent because he was already having an affair with Nina.
Coworkers of theirs who watched their sordid tale unfold noticed how Nina intentionally flirted and with Steve and made sexual comments to Steve when Jeanine was not around. One woman reported that she personally witnessed Nina coldly orchestrate and plan the downfall of Steve's marriage.
But, that was not all. Nina had also intentionally planned the day that Jeanine would come home to find Steve in their marital bed, in the middle of a pornographic act, with Nina. Nina knew that Jeanine would not be able to unsee the act that Nina had planned.
Nina had absolutely no shame about her actions. Even though Nina had never done anything particularly special in her life, she felt that she deserved another woman's husband. Even though Tony, Nina's husband, was well-respected and they made more than adequate income together, it was not good enough for Nina.
In fact, getting more at a high emotional cost to her children was a non-event for her.
The day after Nina was caught in Jeanine's marital bed, Nina did not show up for work. This was because she was already negotiating a job at a new workplace. Nina told no one at the workplace about the affair. However, she was hired against the wishes of all of the other female nurses who interviewed her.
It seemed that even though Nina had not mentioned the affair, the other nurses sensed she was not trustworthy. Soon after, Nina got a job for the man she referred to as her boyfriend, Steve.
So it was, both couples went through a terrible divorce, which by all accounts irrevocably harmed all six children who were involved in the mess.
Now, both adulterers, Nina and Steve, work together again at a new job. Steve has developed a habit of sitting next to my husband and recounting his alleged victimhood to my husband.
Neither Steve nor Nina know that the real story about them has gotten out in the workplace and that most co-workers neither respect them nor want to work anywhere near them.
Recently the two became engaged and even more drama has been occurring. Neither set of children wanted them to be married and you can understand why.
Steve loves talking to my husband about how he is being victimized by his own children since they will not accept Nina. Nina's children don't much like Steve either, although they are all now living with him in an expensive home on the water that he purchased for Nina.
Steve was most recently disappointed because Nina and her children are atheists and refuse to celebrate or acknowledge Christian holidays. Nina and her children refused to celebrate Christmas with him in the house he purchased for them. Steve reported the story at work and painted himself the victim of this tale too.
But, Steve refused to shoulder any blame for the situation. Steve has related that as an elder in his church, he believes that he is being victimized by Nina's children over Christmas and other religious holidays. Steve continually speaks of himself as if he is the best of Christians. Furthermore, Steve likes to play dumb when he was asked why he knowingly chose an atheist.
Steve created his situation. He alone is the maker of his conundrum. Yet Steve does not want to be accountable to the fallout. Like a toddler, Steve prefers to throw a fit, have it his way, and have everyone meet his (harmful and petty) needs. If people do not meet Steve's needs, he immediately falls into a victim role and acts as if the world is against him. Steve pretends as if his situation happened to him instead of him taking an active role to create it.
So, what is happening here?
Well, I believe that Steve is a narcissist. I also believe that Steve is a coward and a liar.
But, Steve also happens to be of the prime age where some men are leveled by midlife crises. I have met him several times, I know the story, and in my opinion, Steve also meets all the criteria for Narcissistic Personality Disorder. So, now Steve is involved with a narcissist just like himself, Nina, and only now is he discovering that two narcissists do not soulmates make.  
But, that is the easy answer. What is really going on here?
"People in midlife crisis live in a victim mentality. Though often manipulative, they are also a whirlwind of confusion and instability, desperately grasping for something solid, secure and stable. Victims, overwhelmed in their insecurity, may be attracted to controllers. Other women are jealous in nature–since they are assuming possession of a married man–and seek to control the MLCer to avoid losing him to the spouse or a new other woman. This level of control tends to increase as the relationship and midlife crisis progresses and as the MLCer grows and matures the control destroys the relationship. But in the beginning when he is seeking anything that seems solid, control may meet this need. A controller takes over decisions and provides a feeling of safety. In midlife crisis affairs, both the other woman and the MLCer may be seeking this controlling stability in their partners. MLCers seem controlling because of their Knight in Shining Armour Syndrome in which they get to rescue the fair maiden and sweep her off her feet, and other women seek control in that they get to rescue the MLCer from a wicked and uncaring wife and nurture him to health. The relationship is an abusive dynamic which keeps the MLCer stuck or returning as he fears the other woman's actions and reactions." (3)
So there we have it: the male in midlife crisis mode feels victimized and too entitled to understand that he is the one who caused the fall out. He does not want to take ownership over the repercussions of his own actions.
In Steve and Nina's case, it is apparent that Nina is the controlling and aggressive one. Steve is the passive-aggressive type and prefers to play the victim. In the past, Steve most likely believed himself the victim of his then-wife. However, it is likely that in time Nina will naturally fall into the role of persecutor and Steve will make choices that ensures he appears to be victimized by Nina. Most importantly, Steve will seek out of the role of victim.
And so, Steve-the-oh-so-good-Christian-who-is-just-minding-his-own-business is the victim of a situation he specifically orchestrated through his actions and choices.
This is the crux of the midlife crisis mindset. The wayward spouse often believes himself to be the misunderstood, unloved victim. No one gets it according to the MLC spouse. Of course, no one gets it because it is clear to everyone on the outside that an affair after the age of 40 is the acting out of a midlife crisis.
But, men in midlife crisis affairs like Steve will choose to stay blissfully ignorant so that they do not have to wake up to the part that they play in their own demise. These men will never admit that they created the entire situation through poor choices. And the reason they will never realize it is because of a very unstable ego that will not allow them to see their faults. In Steve's story, he casts himself as the model Christian, the good husband, the good father, and the good doctor. His denial and ego-protection is so strong that he cannot peek underneath the façade to see the truth: he caused every bit of it.
So do you believe these two are soulmates?
Doubtful.
They talk about water finding its own level and these two have found their level in the gutter.
Broken People
I believe that the severity of a midlife crisis correlates with the severity of the person's internal brokenness. Midlife just seems to cause enough existential thinking and this magnifies preexisting brokenness, insecurity, selfishness, addiction, or psychic pain. Old issues may come forth and bring a new haunting. Midlife is a great time for a man to address all of the old pain and transform. However, most find such work too difficult and unwittingly pull others into their own hell.
In this way, the other woman can be seen as merely a pawn in a larger game. The other woman provides a fantasy that allows the man for a moment to forget his own personal hell and live in a projected world. In this world, which is made of no more than smoke and mirrors, there are no problems—just temporary bliss.
It would be a situation where one could say live and let live, but when a man is married and has children, he selfishly drags his innocent wife and blameless children through the muck. This is the tragedy of the midlife crisis—one man's existential catastrophe harms so many innocents and changes lives forever.
Midlife Crisis Women
I do not want our male readers to feel singled out. As I said before, these days, just as many women as men commit adultery.  So, I wanted to talk about whether or not women also go through a type of midlife crisis.
Women go through menopause and I believe that this life-changing event also provides a time when a woman is invited to look at her own life. However, I do not believe that menopausal years cause women to do stupid things.
Then, there are women who were and always will be selfish. These women can have affairs at any age since they look at the world in terms of getting their needs met, no matter what the cost to the innocents around them.
Finally, one cannot forget grief. Female mid-life correlates with a time when a woman knows she will soon lose an aging parent while at the same time watching her children leave the nest. Midlife for a woman can be a time of magnified grief. These are experiences that can unhinge the best of women and make them easy prey for prowling men.
In Nina's case, I believe that she was and continues to be a selfish narcissist with sociopathic tendencies. Nina ensured she got what she wanted even if it costs others greatly. Women like this have always been this way and their age does not cause them to act out. These users are always on the look out for quality of the prey and the next situation through which they feel their financial situation or prestige can be elevated.
I must admit that I have a very particular kind of dislike for women like Nina. Her ruthlessness and dogged pursuit of breaking up a family absolutely chills me to the bone.
My opinion is that there are some differences between men and women. It is not a surprise to me when I hear about another man having an affair. But, when I hear of a married woman doing everything in her power to break up two homes, the first word that comes to mind is: sociopath.
No, I do not believe women like Nina are merely good women who have been led astray. It takes a certain resolve for a married woman with young children to set a goal to break up two families. Good women may have unfortunate times of weak thoughts, but when they come to their senses, they realize that they do not want to head on a path that leads to breaking up their home or anyone else's. Good women realize it would be too unfair to their children and the children of the other man.
If good people have issues, they generally go to marriage counseling or take the initiative to talk about issues and work through them. If their issues cannot be solved, they generally initiate a divorce long before they decide to bring someone else into their heart or their bed.
What You Can Do
Selfish male and female spouses provide a world of hurt to betrayed spouses. The initial blow of the affair is so disorienting and painful that a betrayed spouse loses his or her bearings.
The most important thing a betrayed spouse can do throughout a continuing affair or through recovery is to keep presence of mind. This is essential because a spouse needs to maintain their self-esteem, dignity, and rights within their marriage.
I love this quote by Shannon Alder. It may not have been written for betrayed spouses, but the message applies nonetheless:
Sometimes on your travel through hell, you meet people that think they are in heaven because of their ability to get away with things. Travel past them because they don't understand who they have become and never will. They are the people that don't care about anyone, other than who is making them feel confident. They would rather put out your light than find their own. They don't have the ability to see beyond the false sense of happiness they get from destroying others. You know what happiness is and it isn't this. They believe that they are entitled to win. You are not like them. You were not meant to stay in hell and follow their belief system. You were bound for greatness. Rise up and be the light home. You were given the gift to see the truth. They will have an army of people that are like them and you are going to feel alone…It is time to let go!"
Now, I am not asking you to let go of your spouse as much I am asking you to let go of being swept up in the chaos. People in the midst of adultery want you to be part of the chaos. They want to have two people fighting over them. On the other hand, during the recovery process, you cannot be swept away by self-doubt and you cannot accept anything less than full remorse and commitment to change on your spouse's part.
Someone who is having an affair or has had an affair is living in a state of darkness. That person will seek to put out your light for many different reasons: misery loves company, ignorance does not understand goodness, and bad actions are unintentionally rebuked by people who live moral lives.
Having an affair is the antithesis of the Golden Rule: Do unto others as you shall have them do unto you. An affair actively harms many: a spouse, the children, and even the community. All of us are interconnected– more than we could ever image. One incidence of evil goes out into the world and creates a ripple effect. On the other hand, one incidence of good also goes out into the world and creates a ripple effect. Each of us must be asking ourselves daily: what kind of ripples do we want to make?
Here are some things that you can do:
Refuse to clean up your spouse's mess: One way you can do this is to allow your spouse to suffer natural consequences. For example, if your spouse had an affair and if your children know, you do not have to facilitate a relationship with the wayward spouse and your children. It is your wayward spouse's job to earn back his children's trust. Refuse to play a go-between where you tell your children that your husband did not really mean to hurt them. He may not have "really meant to hurt them" but he did hurt them and it is his job to both apologize and to facilitate a healing by exhibiting trustworthy behaviors.
Do not go on your wayward spouse's behalf and demand that your children trust your wayward spouse. This would be enabling on your part and enabling behavior prevents the perpetrator from feeling the full affect of their actions. Enabling is also part of a larger codependent dynamic. Codependence is not a healthy place to be because it further facilitates a dynamic where the erring spouse is able to take advantage of the betrayed spouse.
Do not allow yourself to get pulled into the drama and chaos: Steven Richards said, "It is not enough if you just live life as it comes to you like a floating leaf in a pond. Make use of the powers bestowed in you and soar like an eagle." People who are in the middle of an affair are often in a state of chaos. They will try to drag you into the chaos so that you become distracted by it. When you are distracted by chaos, then you cannot keep a clear head. When you cannot keep a clear head, you cannot see a clear path out of the chaos.
Assert your rights: In this day and age, we have to give our consent to just about everything. In the United States, everyone has a variety of rights. There are the rights afforded to us by the constitution of the United States, there are patient rights when we seek any kind of physical or mental health care, there are employee's rights and there are unions, there are rights afforded to renters and homeowners, and finally there are the rights given to us by God. But, when it comes to personal relationships, do we even realize that we have rights? Or do we believe that we must always please others, go with the flow, and say 'yes' to situations we do not like?
I believe that a lot of people are bound by "shoulds" and never even question it. How many times have you heard any of the following?
You should just forget about the time…
You should never confront your sibling because…
You should be a good wife and…
You should be a good husband and…
If you want to be a good adult child, you should…
If you want to get along with the world you should…
You should never…
You should always…
Good spouses should….
If you want to keep the peace, you should just pretend the affair never happened.
Did you notice how all of those "shoulds" usually benefit someone else? Oftentimes, people tell us we should do something out of selfishness or to keep the peace. Oftentimes, we are told to do something that suppresses our feelings or authentic selves. (Note that I am NOT talking about reasonable requests such as "you should stop drinking and having affairs.") I am referring to the 'shoulds' that serve to further unhealthy situations or dynamics. I am talking about the shoulds that want to silence your inner knowing and crush your wellbeing—the shoulds that demand you live an inauthentic life against your own best interests.
Anytime someone tells you that you should do something, you need ask yourself if such an action is to your benefit. You need to assert your rights to respect, fidelity, humanity, honesty, support, and love. Your spouse made a promise before the law and before God that he or she will forsake all others. You need to claim your right to unconditional fidelity and accept no less. Never do anything to keep the peace if it means you must suffer disrespect and maltreatment. Remember, we must teach people how to treat us since there are people who never internalized the Golden Rule. 
Maintain your inherent mental superiority over the other person: Many people struggle with the concept of why a wayward spouse chose the other person. Our insecurities can rise up before us and cause us to wonder if the other person is prettier, more handsome, smarter, wealthier, more seductive, or more personable. This wondering gets magnified whenever we stumble upon an inner insecurity.
Maybe we have struggled with thoughts of not being thin enough, or maybe we have struggled with getting older, or perhaps we have struggled with not being able to get our pre-pregnancy or more youthful forms back. We secretly wonder if the other person is better in the area where we are most insecure. And it really hurts. Worst of all, it causes us to create stories in our minds about what we believe are our personal inadequacies.
These thoughts can lead us down very dismal and disempowering paths. But, here is the truth: the other person can never be better than you in any way. In the end, a person's heart, a person's kindness, and a person's unselfish love is what defines their individual worth. The other person is not building up any of these wonderful qualities and so they are greatly inferior to you. A person who is capable of knowingly continuing an affair with a married person is greatly inferior. In the end, the other person is never better than the betrayed spouse since character and integrity are the issue here. Anyone who poaches your spouse can never be better than you.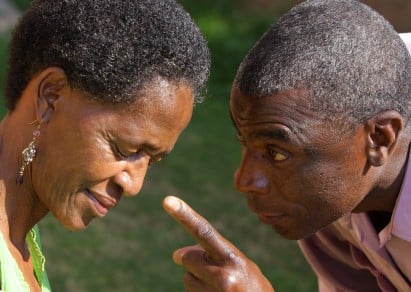 Recognize gaslighting: People who are engaged in affairs or have engaged in affairs acted on many traits that seemed narcissistic. However, in the big picture they do not qualify for the diagnosis since the Narcissist Personality Disorder because oftentimes these behaviors are temporary manifestations caused by the affair.
On the other hand, people with NPD also frequently have affairs. Regardless of whether a person actually has NPD or is temporarily engaging in behaviors that are common to NPD does not matter as much as being aware of these behaviors. You need to know how to protect yourself.
The most common behavior you will be subject to is gaslighting. Gaslighting can be defined as a behavioral tool that serves to brainwash the victim. Examples of gaslighting would be the following:
When a wayward spouse constantly invalidates the betrayed spouse's experience of the affair or tries to blame the betrayed spouse for the affair.
When a wayward spouse denies factual events and rewrites them to serve his or her own purposes.
When a wayward spouse does not want to disclose the affair even though the betrayed spouse senses it. Instead, the wayward spouse will do things that make the betrayed spouse feel as if they are crazy.
When the wayward spouse intentionally makes the betrayed spouse look crazy to others.
When the wayward spouse tells others the betrayed spouse is going crazy (behind the betrayed spouse's back).
When the wayward spouse tells lies about the betrayed spouse to gain public sympathy.
When the wayward spouse presents himself or herself to others as someone who is being abused by the betrayed spouse. This is meant to set the stage in the event the affair comes out. The wayward spouse will then position himself as the victim to gain public sympathy.
When the wayward spouse does things to make you constantly second-guess yourself and keep you off balance.
When the wayward spouse intentionally emotionally abuses you and belittles you.
When the wayward spouse intentionally sets up situations that will trigger you.
When the wayward spouse says cruel things to you that seem to serve no purpose.
When the wayward spouse tells you that you are doing things that you are not doing
When the wayward spouse constantly nitpicks you and finds fault.
Use the Medium Chill Technique: The Medium Chill technique is a skill that was developed in online communities such as those that help victims of narcissists.
"Medium Chill is an idea that was born on one of the many Internet boards that serves those who have been affected by people with a personality disorder. It is a simple and powerful concept, but like many simple things, it takes practice to implement fully. In a nutshell, Medium Chill means that:
You are detached
You are emotionally disassociated or indifferent
In practice this means that when someone lashes out – you show no anger…  When they sense they cannot manipulate your reaction, they tend to leave you alone. Tell them nothing, ask for nothing, and offer vacuous pleasantries. Medium Chill gives no appearance of withdrawal, so they can't accuse you of giving them the cold shoulder. You are there, you're just not present to them in an emotional way." (5)
Using the medium chill technique is a tool to use when your wayward spouse is engaging in gaslighting or in situations where your spouse's behavior is volatile and out of control. The essence of medium chill is that you are present in the situation and engaged. But, you refuse to be drawn into their chaos, their gaslighting, or their misplaced anger against you. There is nothing a wayward spouse loves more than crazy making. They hope to bait their betrayed spouse to behave in ways that are undesirable and chaotic.
When a betrayed spouse is drawn into emotional volatility, this gives the wayward spouse all the more reason to call the betrayed spouse crazy. When the wayward spouse is able to make the betrayed spouse act out, it helps assuage the guilt of the WS and takes the focus off of their own behavior. It also provides the WS with future excuses when he or she is engaging in "tit for tat" arguments. For example, if the betrayed spouse were to raise a concern about the wayward spouse's behavior, the wayward spouse would then be able to say, "Well, if you hadn't done x, then I would not have had to do y with the other person." Do not give your spouse anything that can be used against you. Therefore, being as emotionally as stable as possible under pressure it key.
Realize that your wayward spouse only has as much power as you give them: The power you do NOT have is the power that you choose to give away. Too many of us falsely believe we must give away our power to others who are hurting us. Conversely, the only power that a wayward spouse has is the power that we give them. Therefore, if you do not want a divorce, do not sign papers. If you are feeling bullied by your wayward spouse or the other person, talk to an attorney to know your rights. If you live in a state that still has alienation of affection laws in place, use those laws. If you live in a community property state, keep a journal of all of the activities of your wayward spouse and the other person. You might have a case under tort law. But, the most power you give away is in your thinking itself. Any thinking that is disempowering to you is probably indirectly empowering to your spouse since your thinking influences your actions. Never forget that a perpetrator always needs a victim. Make choices each day that prevent further victimization.
Don't forget the three C's: You did not cause it, you did not create it, and you cannot control it. (There is also another version of the three C's used in Alanon: You did not cause it, you cannot cure it, and you cannot control it.) Remembering the three C's reminds you that a person is in charge of his or her own thoughts and actions and these create his/her destiny. You create your destiny and your wayward spouse creates his/her destiny. Some of us have been raised in families where we took on the role of fixers. Therefore, we falsely believe it is our job to fix broken situations. The three C's help us remember that we clean up our own messes and others clean up theirs.
In Summary
The why's of the affair do not matter as much as your own empowerment and your own understanding. Being able to separate what is yours and what is your partners is a big step.
Don't get wrapped up in whether or not the other person is better for your spouse or better than you in some way. It is an emotional red-herring that leads nowhere good. 
Maintain your power by realizing you do not have to give it away. Also realize that you do not have to do anything for the wayward spouse while they are acting out and continuing the affair. The point I am trying to convey is that you do not have to play the part in the game that has been assigned to you.
Do not try to clean up your spouse's mess or try to fix their messes since this is not your job. Like dealing with a petulant child, natural consequences are in order.
The battleground on which you fight is thinking and behavior. You need to find your inner courage, no matter what life has thrown or continues to throw at you. And always, my many blessings go out to you.
Sources
Is A Man Going Through A Midlife Crisis More Likely to Seek an Affair.  From http://www.affairhandbook.com/index.php/is-a-man-in-midlife-crisis-more-likely-to-seek-an-affair/ 
Stumpf, Kenda-Ruth. Understanding Love and Infidelity. From http://www.midlifecrisismarriageadvocate.com/mlc_understanding-infidelity.html 
Staff article. Scientists Say Women Are Genetically Programmed to Have Affairs. From http://nytlive.nytimes.com/womenintheworld/2016/08/22/scientists-say-women-are-genetically-programmed-to-have-affairs-its-like-mate-insurance/
Stumpf, Kenda-Ruth. Infidelity: Why Her? From http://www.midlifecrisismarriageadvocate.com/mlc_understanding-infidelity_other-woman.html
Dia. Use Medium Chill and Improve Your Life Today. From http://www.dhyanna.net/how-to-use-medium-chill-to-improve-your-life-today/