When coping with infidelity, you're in charge of your life and your reactions. It's time to start making choices for yourself.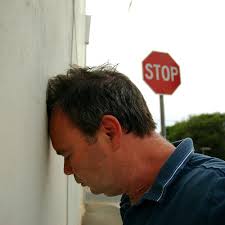 By Linda
A few months ago I was mentoring a younger woman (younger than me at least) and she had recently discovered her husband's 2-year long physical and emotional affair. Needless to say she was not in a good place at the time.
As she told her story it became apparent that the affair was becoming extremely destructive both physically and mentally.
Outside of the pain and betrayal that her husband had created, she was so distraught that she turned to drinking heavily to try and numb the pain and help her cope. She told me she was drinking from about 10AM to the time she went to bed at night. In fact, if not for the booze making her pass out, she doubted she would even fall asleep at all.
As a result of the drinking, she wasn't eating very much and what she was eating, it wasn't very nutritious. She said she felt as though she was wasting away.
Now to be honest, there were certainly times that I wanted to numb the pain either through mass doses of wine or various pharmaceuticals, but I just couldn't bring myself to do it. I guess I'm a big chicken that way. But after a period of moping, not sleeping and the not-so-pleasant "infidelity diet" (among other things) I decided that I had to take care of myself better. I had to get stronger.
Dealing with Infidelity – Working on You to Empower Yourself
By doing those self-destructive things it became very apparent that I was only holding myself back. I was out of control and I needed to get the control back!
I think that many of us in the same situation try to find anything that could possibly help us get through the ordeal and following the shocking and painful discovery that you have been cheated on, you might find yourself exacerbating the damage by turning pain inward, resulting in a variety of self-sabotaging behaviors.
You may soon find that you are tempted to stop eating, begin to participate in excessive drinking, starting to smoke, take illicit drugs, or withdraw from responsibilities. You may find yourself doing these things if you have underdeveloped coping mechanisms – like I did at the time.
When you do engage in destructive behaviors, you may make excuses for why, go into denial, or refuse to stop them. But, this is absolutely not something you should tolerate in yourself.
While you cannot help what your spouse did, you can help how you treat yourself and how you respond. How on earth can you recover from the affair let alone feel good about yourself while being self-destructive? It is not possible and therefore not something you should allow to go on for any period of time.
Healing from Betrayal and A Return to Self – An Interview with Molly Chanson
You see, regardless of what happened, you are in charge of your life and your reactions. So, you must take charge. It is time to start making choices for yourself that only benefit you. You are in charge of what happens to you and it is time to ensure that the things you can control are positive.
But, this also takes a practical form by participating in self-care. It is essential that you begin to exercise – daily if you can. You must also eat healthy food that contains essential vitamins and minerals as well as get adequate sleep.
In addition to that, spend time doing the things you enjoy the most. Focus on friends who make you feel good and your favorite hobbies. In fact, never isolate yourself from good friends or from doing the activities you love.
Taking care of your physical health will automatically cause you to feel good and that will lead to stronger emotional health. All of this together will have a positive effect on self-esteem and an increased ability for coping with infidelity.
End of rant!
Coping with Infidelity – The Follow Up…
The preceding "pep talk" was basically the same one I gave to the woman I was mentoring. That happened to be the last time I spoke with her – that is until she sent me an email just the other night.
The email was way too long to include here but in it she stated that she thought about what I had told her, and though it took a few days to sink in, she followed my advice and started to focus on herself.  
She took up yoga and started to ride her bike on a daily basis. She's eating healthy. She's reading about relationships, happiness and self improvement. She got back into photography – a hobby she had given up many years ago. She has also reconnected with some old girlfriends that she had lost touch with over the years.
Though it's still early and she has a long way to go, she says that it has made a massive difference in her – mainly in how she feels about herself and in her confidence level. She does feel that this is just the beginning and as she continues with her self-care program she feels that she can better handle the challenges that are in front of her.
Perhaps best of all…she now feels that no matter what the outcome may be with respect to her marriage, she will be strong enough and confident enough to live her life on her own terms.
These sort of stories really make me smile!  🙂
Please take a moment to share in the comment section below some ways in which you have been coping with infidelity and/or practicing self-care since the affair.  How has it affected you?