We have preached about the importance of working on yourself to become as strong as possible while you are faced with dealing with infidelity – to empower yourself is extremely important.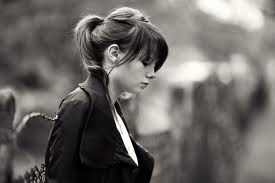 By Linda
The term empowerment has different meanings in different socio-cultural and political contexts and does not translate easily into all languages.
There are a number of terms that are thrown about when discussing the term.  These terms include:
self-strength
control
self-power
self-reliance
own choice
life of dignity in accordance with one's values
capable of fighting for one's rights
independence
own decision making
being free
awakening
and capability – to mention only a few.   
For us, the best everyday definition of empowerment is very simple: "Helping people to help themselves" or "Leading people to learn to lead themselves."
During the last few weeks Doug and I have been attempting to make some changes within ourselves.  What I mean by that is we are delving into our minds and our spirits.  The goal is to not only bring about beneficial changes in all areas of our lives, but also to help bring about a higher level of healing after the affair.
Procrastinators by nature, we are still working on our goals and resolutions for the year.  Though we haven't put them to paper yet, we have the ball rolling, as it were.  We are exercising more, we are meditating, we are reading self-improvement books and we are learning more about the power of the mind and being in the present.
Right now in fact, we're both reading a book that was recommended to us called "The Presence Process" by Michael Brown.  Neither of us are far enough into it to blog about it yet, much less recommend it, but as the back cover suggests… "Personal peace is not given to us by others – it arises through our response to ourselves."
Your mind controls your thoughts and your actions and can lead you to greater healing.  Or, could instead lead you towards self-destructive thoughts and emotions. 
Empower Yourself
If you haven't already, we would suggest that you try to commit to a regimen of self-exploration and self-improvement.   This is especially  true when it comes to harnessing the power of your mind.
I realize that while dealing with infidelity you may feel that the overwhelming pain you are experiencing is too much for you to bear and the last thing you want to do is work on yourself.  But I have to impress upon you that inner power and self-reliance are your main assets as you travel your own journey towards recovery and healing.
If nothing else, this whole mess can provide you with an opportunity to learn about yourself and about relationships and come out a much stronger person. 
But the choice to go down that path is up to you.

Please feel free to share some ways that you have worked to empower yourself after infidelity.