We all have personal obstacles to affair recovery. We struggle with certain thoughts and emotions which can create barriers to total healing.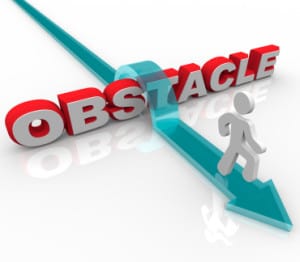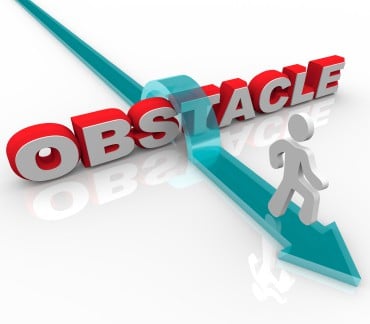 By Doug
We recently purchased the book "First Aid for the Betrayed" by Richard Alan, and the book is somewhat unique in that it describes the pain, emotions and issues in affair recovery from a man's perspective.
One of the sections that we found to be informative was that about the personal issues and obstacles to affair recovery.  We all struggle with certain thoughts and emotions which can create barriers to total healing. 
Alan suggests that for each issue, you should rate your "pain factor" and importance of each.  From there, you can sort out what issues are most important to you and continue to work on them by breaking them down into more manageable components, which can help to more easily free you of their pain.
Here are the author's obstacles to affair recovery as mentioned in the book:
Suicidal thoughts, homicidal tendencies or dangerous impulses. Obviously, if you are having these types of thoughts they must be addressed at once.  These can be quite intense and can certainly lead some people to act on them.  You must seek immediate professional help from a skilled psychiatrist, therapist or suicide help-line.
Anger. We've discussed anger at length on this site.  You know it's going to happen if it hasn't already.  How you respond to the anger can determine your affair recovery outcome.  Try to gauge how much, and in what ways anger is blocking your own progress and interfering in the healing process.  In Alan's case, he was so overtaken with anger at the discovery of his wife's affair that he went to the OM's house with a gun, with intentions of killing him.   Don't let anger control you in this manner.
Depression. This is a very normal reaction to an affair.  The degree of depression that you feel after the affair is what you have to be concerned about.  If you feel so overwhelmed with depression that you cannot function normally, then professional help may be in order.
Self Esteem. Naturally, the devastation of an affair is going to hit your self esteem like a ton of bricks. I like what Alan has to say when he writes:  "…do not allow her/him to define your value based on his/her own inability to control their own urges.  It is not YOU that is defective, it is more likely THEM!"  Do not let their actions and the things they say convince you that you are not a desirable person.
Obsession. Here we are talking about the constant thoughts and images that are replayed over and over again in your own mind.  Some may be reasonable, and yet others may be imagined.  Obsession can be one of the most difficult obstacles to overcome in your affair recovery.  Being able to control your own thoughts is a valuable skill to learn that can help you to control your obsessive thoughts.
Shock and Stress. Discovering your partner's affair can be the most shocking episode that you will ever live through.  The stress that accompanies this can also be immense.  The stress can cause both mental and physical issues and render you almost dysfunctional.  It's important to get a handle on this quickly.  There are many techniques that can be used to help lower your stress level, as well as medications that can be prescribed to aid in this matter.
Regaining Trust. After the affair you may feel that you will never trust anyone again, much less your spouse.  Too much distrust can be an obstacle to developing a loving relationship and is a gaping hole in the foundation needed for any long-term loving relationship.  You can read more about trust by clicking here.
Dealing with Triggers. After being betrayed by an affair, you will have to deal with the emotions that come over you when faced with certain triggers such as the anniversary of your D-day, certain holidays, songs, movies, and even sex.  These triggers can cause a wave of emotions that can be hard to control.  Click the following link for more on affair triggers.
Friends and Family. On one hand they can be a great source of support and motivation for you.  On the other, they can be a source for some incredibly bad advice.  Tread carefully when faced with the "help" of well-meaning friends and family members.
It is impossible to cover all possible obstacles to affair recovery, because we all respond differently to different situations.  In fact, there may be some additional, or perhaps entirely different obstacles that you have faced (or are facing) in your own affair recovery.  We'd like to know what these are, so please share your own thoughts on this in the comment section.