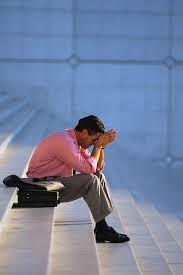 During my last counseling session there was much discussion on how the thoughts of the emotional affair still consume my life.  My therapist asked if there was any time that I do not think about the affair, and honestly I couldn't really recall many times during the day that it doesn't enter my head.
The thoughts are about memories, comparisons of the OP, understanding why it happened, confusion, etc.  He said that this is a terrible way to live and asked what I would be thinking about instead if the affair had never happened. 
I mentioned a few things and then I broke down and agreed that the emotional affair has robbed me of much of my happiness. He wondered why it still consumes me so much.  After more discussion, he asked if I feel the affair is my fault.  Through my tears I whispered yes.
We talked about that for some time, and even though Doug has told me many times that his emotional affair wasn't my fault, some of the things he said concerning the affair points at things that I should have done differently in our marriage.
When Doug and I discuss our relationship prior to the affair, we both conclude that it was the way we treated each other that contributed to Doug getting his needs met elsewhere.  However, to me that is the same as it being my fault.
We then discussed what kind of wife I was prior to the affair and he pointed out that there were many ways that I was a good wife and Doug was lucky to have me.  He wondered why it was so difficult for me to see the good things I did compared to what Doug could have done to be a better husband.  I told him I was afraid to see Doug's part in the deterioration of our marriage, because then I would be angry, and it was difficult to be the perfect wife and love my husband when I am angry.
We talked about my need to be perfect and I how it was impossible to compete with the fantasy of the affair.  He told me it is better to be angry than to feel that everything is my fault. He also suggested I stopped working so hard on my marriage, as he felt it might take the pressure off and I could focus more on just being me.
So for the next few days I allowed myself to be angry.  I also thought about all the reasons why the affair was not my fault.  I began to see the affair as something totally separate from what I did and didn't do in our marriage.  It really set me free.
I also began focusing on times when I wasn't thinking about the affair.  I realized that when I was fully engaged in my job, the affair escaped my mind.  I also learned that when I brought up the affair, it affected the rest of my day.
Often in the morning when I would review new comments on our blog, I would find myself bringing up Doug's emotional affair.  So I stopped discussing the web site, the comments, and the affair in the morning which allowed me to maintain better focus on my job and other aspects of my life, which allowed me to have a better day.
I also began to control my need to ask Doug questions about topics that are mentioned in the comments on the blog. I'm trying hard to separate issues that our readers bring up from issues within our own marriage. I analyze why I need to know these things and if they would help my marriage.
For instance, the day that everyone was talking about how their cheating spouses had favorite songs with their affair partners, I had the urge to text Doug and fire questions at him about that subject.  Instead, I was empowered to not allow the fantasy of the affair to take over, so I wrote a post about debunking the fantasies of the affair instead.  I felt more in control.
I found that by not thinking about the emotional affair opened up my mind to be occupied by good thoughts. Good things like how beautiful the snow looked on the trees, how great my children are, how wonderful I feel when Doug and I are together, a new decorating project, etc.
For the first time in two years I felt like I was getting back to my old self again.  I am more focused, more productive and definitely more happy.  I hope that this will continue.  It really affirms that with practice and awareness you can control your thoughts and live in the present.