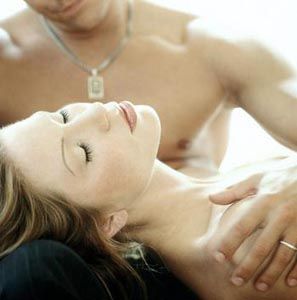 Being in an affair is full of fantasy and illusion. A difficult aspect for me was that I was also drawn into these marital affair fantasies.  I romanced Doug's emotional affair just as much as he did.
By Linda
By romancing the affair, I mean that I didn't follow through on some of the most important things a betrayed spouse should do when recovering from an affair – to look at the affair as it really was – a betrayal of commitment. 
Instead, I looked at it as if it was something magical; something out of a romance novel that we all long to experience. Today I am going to debunk some of these marital affair fantasies.
Fantasy 1: The betrayed spouse is sacrificing everything just to be with their affair partner.
Reality: They are not really sacrificing anything because they believe they will never be caught.  They are not thinking about their spouses or their family, but only about their selfish pleasure they are receiving from the affair.  Only after they are caught, when the guilt and shame set in, do they fully realize the implications of their actions.
If you're the unfaithful, get it, read it and carefully consider the advice. If you're the betrayed, give it to your unfaithful spouse.
Fantasy 2:  The affair just happened.  They just clicked.  They weren't looking for an affair.
Reality: Everyday we meet someone who we have something in common with, or have a personality that we find attractive.  However, how we deal with this depends on how committed we are to our partners and what kind of boundaries are in place to stop things before they get out of hand.
The affair partners may have "clicked," but somehow they also sent a message either verbally or with their body language, that they were interested in something more.  At that point they had a choice whether to act on it or walk away.  They always had a choice.  It didn't just happen.  The affair partners tell themselves that it just happened to alleviate the guilt and to make it appear a lot more romantic than it actually was.
Fantasy 3:  The affair partners put so much time and effort into the affair and to be with their affair partners.
Reality: I believe the most difficult realization that most of the betrayed spouses deal with is knowing how much time the affair partners spent texting and talking on the phone to each other.  We also know that during the affair recovery our spouses are not putting in half the effort we believed they displayed during their affair.
I have given this a lot of thought and I wanted more than anything to have that much attention from Doug.  Then I really started thinking about how much effort he did put into his affair, and realized that it didn't take that much effort at all.
Heck, he worked with Tanya, so all he had to do was show up at work every day, take frequent breaks to talk to her, and take her out to lunch.  He wasn't making dinner for her, or getting up early with the kids so she could sleep in.  He was only going to work!
He also mentioned that when he changed offices to a different location, that maintaining the affair became a pain in the ass.  It wasn't so easy and available.  I imagine the ease and lack of responsibility were very appealing during the affair, but when it became more difficult and required more work (like being in a marriage) it lost some of its sparkle.
As far as the 100's of texts and long phone calls…well if any of you have teenagers, then you know they text all day long.  It really doesn't take much thought or effort as they are mindlessly moving their fingers and spewing things that they really don't remember or mean.
I understand how the texting in an affair can be exhilarating and addicting mainly because the messages received are like forbidden fruit, and no one knows but the cheaters.  I imagine it can be even more exciting when they receive a text in the presence of someone else – like their spouse.  The level of excitement from texting has to wane at some point in an affair and eventually will become a painful habit.
As for the long phone calls…well I imagine that initially it was very flattering to have the opportunity to talk about yourself and your situation to someone that will find everything you say exciting and new.  Unlike your spouse, who knows everything about you, and who 25 years ago stopped laughing at your silly stories that you have repeated a hundred times.
Just as with the texts and phone calls, the excitement and newness of the lunches and secret meetings will eventually wear off and it will take more effort to maintain the excitement that was once provided by the affair.  In many cases the effort was something the cheating spouse was trying to escape.
The truth is that most wayward spouses (as well as betrayed) became very lazy in their marriages.  They stop putting forth the effort to curb the boredom that happens with living in the reality of a marriage.  A marital affair provides an opportunity to receive a tremendous amount of admiration and validation without showing much creativity, planning or effort.
Please note: Dealing with the marital affair fantasies, from the standpoint of both the cheater and the betrayed, is the topic of our first session of the Affair Recovery Group.  There are still some open slots available, so if you want to check it out, click: The Affair Recovery Group.