The cheating spouse and the affair partner have special songs, exchange sappy emails, special gifts…and to be quite honest I am fed up…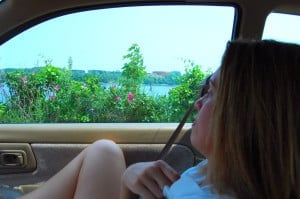 By Linda
Many of the recent comments have made mention of the cheating spouse and his/her affair partner having special songs, exchanging sappy emails, special gifts, etc., and to be quite honest (and blunt) I am fed up with all this romantic bulls#!t associated with an affair.
I am certainly appreciative of the honesty from everyone, cheating spouses included, but to me this all sounds like a bunch of teenagers in love for the first time.
This type of thing just solidifies the notion that the cheating spouse is (or was) still going over the fantasy in their minds. The cheating spouse believes that the affair is something so special in order to escape the reality of the situation.
They cheated on their spouse; they broke their marriage vows and possibly changed the course of their lives and their family's lives forever.  That is the reality of the situation.
This stuff about special songs, and long emails, exciting sex, texts, etc., has nothing to do with love.  It's about two people who were together in a perfect situation – their little utopia – removed from any obstacle that could hurt a relationship and immune from the trials and tribulations that living in a real marriage can cause.
I wonder if the cheaters ever romanticize their relationship with their spouse they way they have with their affair partner. Do they think about their special songs, the memories they have experienced together, the special places they visited or the passionate sex?  Or do they only think about how much their spouses may have neglected or hurt them in some way?
The cheating spouse has to understand that as far as the OP is concerned, there are only good memories. Everything was at its best.  They have very few negative thoughts of the affair to fill their minds.
It was not because the other person was perfect.  It was because they had the perfect situation.  If you were able to have that kind of situation with your spouse they would be perfect in your eyes as well.
I believe that the cheating spouse would be able to get over the OP much faster if they looked at the affair in a realistic light.  It was a moment of insanity where they almost lost everything they loved and cherished.
Instead, they need to look at their spouses in a romantic light and as someone who sacrificed their ideals, beliefs and did everything they could to make their marriage the best it could be; a person who they should realize will love them even though they may have made mistakes and lost their way; a person who will stand by them, protecting their integrity and ultimately forgiving them.
Their partner is the person the cheating spouse should be daydreaming and thinking about, not the OP who only gave them a brief experience of selfish pleasure.