Getting over an affair is not only difficult for the person who was betrayed, but also for the person who had the affair.  When you have had an affair and it ends, you might get a feeling of "withdrawal."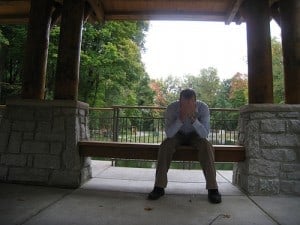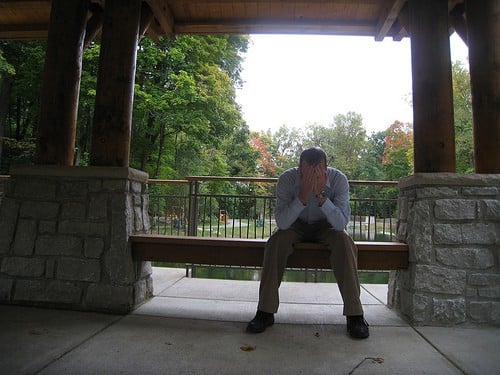 By Doug
As we have mentioned many times on this blog, being in an affair is a lot like being addicted to a drug. This means that when you end the affair you will have to go through the uncomfortable experience of withdrawal before you can get over it.
There are three major emotional symptoms of affair withdrawal: anger, anxiety, and depression. Why you might have these emotions should be fairly self-explanatory at this point.
I feel that I did indeed have a withdrawal period, though I don't feel that it lasted that long. (Linda may have a different opinion on that.)  After all, I was tiring of the affair relationship and the hassles involved with it in the first place. 
As I try to remember back to that period, I know that I felt both a sense of relief that the affair was finally over, yet a sense of loss as well.  However, the sense of loss quickly faded for me, and I was able to turn (with Linda's support) to repairing our damaged relationship.

Getting over an affair takes time…
Dr. Frank Gunzburg, in his book "How to Survive an Affair" says that one can expect to have intense withdrawal symptoms for about three weeks, and you may continue to feel some symptoms for up to six months, but they should gradually diminish in intensity and frequency over this time period.
During this time, you are in a vulnerable position. Like an addict, you might be tempted to use your favorite drug again. You might be tempted to contact your affair partner again to help calm the force of your withdrawal symptoms.
Doing so is a little bit like a heroin addict in recovery who says they are "just going to do a little hit to make the pain go away." This is clearly a terrible idea. If you do this, it is likely you will be tempted to start using again, end up back in the affair, and undo all the difficult work you have done up to this point.
Do not attempt to contact your affair partner as this will destroy your relationship. Instead, reinvest in repairing your relationship.  This is liable to be difficult as well, particularly if you have just informed your partner about the affair.
If you are talking to your spouse at all, it is likely that your communication is negative and difficult. It is unlikely that you will be getting a great deal of positive feedback from him/her at this point and this is bound to make you feel emotionally disconnected. This could worsen your withdrawal symptoms.
Remember that you are going through this painful time for a reason: you want to heal your relationship. You can look at this difficult period as a necessary step to straightening out the mess you have made of your relationship. Like an addict, there may be a period of time in which you suffer.
Going through that is the first step to putting your life and relationship back on the right course. Keep in mind that when you maintain the course of recovery through this rough period of getting over an affair, the reward can be a relationship that is better than you ever dreamed. 
I can honestly say now, that outside of blogging about our experiences, Tanya does not occupy a second of my thoughts, and my marriage is getting better with each passing day.
Here's a short video from Carol Erb, Ph.D about what affair withdrawal looks like: