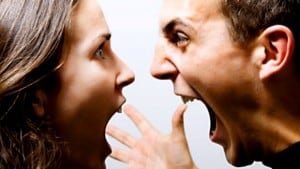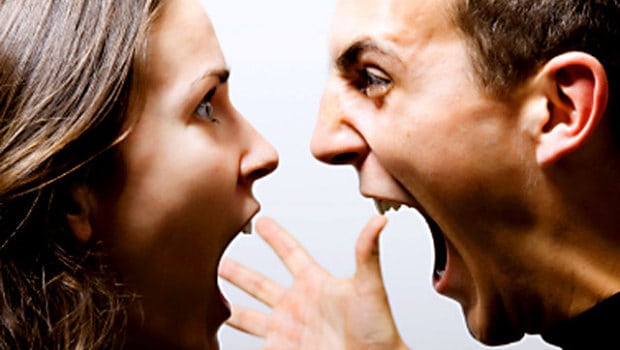 Last week many of you were kind enough to clue us in on some of the issues that you are still struggling with after the affair.  I think that many of the issues we have touched on in past posts, but deserve a little more attention.  Today we want to address how to deal with anger after the affair.
Our research has shown that there are two opposing ideas on how to handle anger. One is to really let it out and the other is that you should keep it to yourself.  Both ideas have their flaws.
If you let the anger fly, the thought is that it will make you feel better, but often the opposite is true.  You may tend to feel even angrier than you were before.  On the other hand, if you hold the anger in, it can lead to depression, addiction and possibly even physical illness.
But herein lies the problem, and that is if you stay angry, it begets more anger.  You can become so angry that all you have to do is think of whatever it is (for instance, the affair or the OP) that makes you angry and you associate that person (or thing) with anger.
Anger also causes less than desirable responses from the person that you are angry with—primarily anger displayed right back at you.  There is also the possibility of other defense mechanisms by the person you are angry with, like becoming distant and acting defensive. Thus it can cause a vicious cycle of anger, which creates distance, which creates more anger, etc.
So how can one handle this powerful emotion after the affair and turn it into something positive?
Psychologist Harriet Goldhor Lerner describes how anger in women is primarily caused by feelings of powerlessness.  Much of this is a result of being taught as children to nurture, serve and soothe, and that to express anger is not "lady-like."  When a woman sacrifices her need to express anger, she turns it inward and may wonder what she did wrong that made her husband have an affair, rather than examining the relationship itself.
Women tend to express anger in ineffective ways such as silent submission, fighting and blaming, and becoming emotionally distant.  In Linda's case, she was afraid to get angry for fear it might add fuel to my emotional  affair and ultimately harm our chances to save our marriage.
These are nothing more than ways to avoid the direct and productive expression of anger.  One interesting thing that Lerner observed was that the effect of this poorly managed anger is often to keep a situation (no matter how poor) from changing.  One example of this is the woman who begs or threatens her spouse regarding his infidelity.
Men, on the other hand tend to block themselves off from their feelings, and for many such men, almost all feelings can be expressed through only two ways:  anger and sex. Often they cannot control their anger and may even result in violence.
Don-David Lusterman, Ph.D. in his book "Infidelity:  a Survival Guide," says that in order to turn a negative feeling of thought into a usable form, you must make a very important distinction:
Emoting (showing the raw emotion) has a negative and unpredictable consequence – you may have an occasional "win," but in the long run, you lose.
Reporting(describing what you are feeling in calm, clear words) opens up communication and invites change.
Learning to report what you are feeling instead of emoting, will calm you down and allows you to discover that you now have the power to be heard and taken seriously.
Think about it.  How many times have you become angry and have gone nuts on the person you are angry with, and that person just dismisses your feelings as some crazy act.  However, if you act calm and report your feelings it is almost impossible for them to simply dismiss your feelings.  It's the "charging neutral" theory that Dr. Huizenga preaches on his website.
Dr. Lusterman also suggests an interview technique that might help you as a couple to hear each other better.  In the following example, the person who is angry asks to be interviewed by the other person:
The interviewee should:
Speak in "I" language, not finger-pointing "you" language.
Report what you are feeling – don't emote it.  Don't blame the other person, but carefully describe what is happening inside yourself.
The interviewer should:
Listen attentively to what your partner is saying without interrupting.
Listen for the feelings that lie beneath your partner's words.
Look directly at your partner.
Be aware of what your body is saying to the other person.  For example, nodding in agreement or disagreement.
Resist the temptation to answer back.
Stop after a few minutes to put into your own words what your partner is saying.  Even try to let them know what you imagine they might be feeling.
Draw your partner out as completely as you can. Put yourself completely in your partner's shoes.
Lusterman says that when couples are able to communicate in this manner, they become empathetic with each other, which he feels in his experience is even more enduring and valuable than romantic love.  He even says that empathy is the most powerful tool to help people change their behavior towards another, as a person is more willing to change not because it is demanded, but because they can now feel for the other person. People often have no idea of the pain that they unwittingly inflict on one another.
For some additional articles on anger you might want to read the following:
Surviving Infidelity:  Expressing Anger Without Getting Angry
Surviving Infidelity:  Getting Past the Anger
Healing From Infidelity:  Don't Keep it Inside