One of the stages of forgiveness was to be angry, so I thought I would make an after the affair "I am angry list."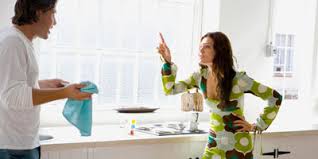 By Linda
Last night I began reading a book about forgiveness.  In the book, the author discusses how forgiveness needs to be an integral part of a marriage, and how on a daily basis we need to learn to forgive our spouses for various things.  The author discussed the 4 stages of forgiveness.
At times I seem to teeter between the stages.  I don't think I have made it to the last stage yet, but part of one of the stages was to be angry.  So I decided I would make an after the affair "I am angry" list.
I know that a year ago my list would have been extensive, so knowing that this isn't coming as easy to me as I thought it would.  I'm going to take that as a good sign! It shows that some of my anger has dissipated and that I am making an effort to forgive.
Here is my "After the Affair: I am Angry" list:
I am angry at you because you never gave me a choice. You didn't ask me what I wanted to do to save our marriage.  Instead you took it in your own hands and had an affair.
I am angry because you believed that she was  better than me. Had you forgotten for the last twenty five years I have been a faithful, honest, caring, and devoted wife and a wonderful mother to your children.
I am angry because every time you touch me I wonder if you touched her the same way.  Every time you tell me you love me or say something sweet I wonder if you used the same words with her.
I am angry because I have lost the security knowing that you will be with me in good times and bad. What if I get sick and are unable to meet your needs?  Will you find someone else?
I am angry because I have a hard time enjoying all the good that has happened recently in our marriage since it is overshadowed by all the painful memories.
I am angry because you seemed to magically forget all the good memories we had and only seemed to focus on the bad. You made me doubt why we got married in the first place.
I am angry because I have difficulty trusting you. Before I trusted you completely.  I believed you were being honest up until the time I had solid proof (the phone logs).  After that I learned that your words sometime meant nothing to me.
I am angry at myself for being so naive, trusting and unconscious.
I am angry at myself because I see everything that you are doing after the affair to try to make up for all the hurt and I appreciate it.  But I am still angry.
Please feel free to add your own "I am angry" bullets in the comment section below.
You might also want to listen to this video with Infidelity and Forgiveness expert Janis Abrahms Spring