Healing from infidelity betrayal is difficult when you have to deal with the pain silently and alone.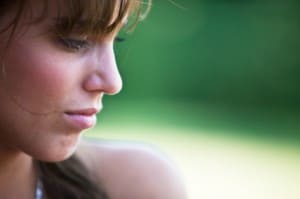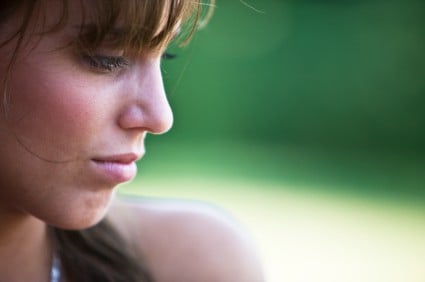 By Linda
A recent comment from one of our readers brought back memories on how difficult it has been healing from infidelity betrayal and continuing to live day to day as if everything was fine while my whole world was falling apart around me.
I would get so angry knowing that if the circumstances were different – for instance, if my husband was sick, or some other tragedy happened to our family, we would have the support of the people around us.
With an affair you deal with the pain silently and quite often alone.  No one is there for you, including your spouse, who in the past had always been the one to take care of you.
I Felt Like a Caged Animal…
I wanted to run away from the pain, but  I knew that I couldn't because it was my job to make sure everything remained normal with our family.  I didn't want anyone to know. I didn't want our children or family to find out, as I was afraid it would tarnish the way they looked at Doug. 
I knew that he had made a terrible mistake and this was not the man I knew and loved, but I was afraid that they would never be able to forgive him like I would.
The pain was so difficult that I began avoiding everyone. I was afraid that they would see the pain in my eyes. 
Unfortunately I have a very sensitive, intuitive daughter who knew I was dying inside.  She became my protector, following me around every minute of the day, which made the anxiety even worse.  I had a sense that she knew something was going on, but was too concerned about my own issues at the time to recognize it. I felt I couldn't deal with another thing so I put it in the back of my mind until one day she just lost it.
This was so unlike her, I thought something terrible had happened to her and I begged her to tell me what was wrong.  Finally she said "Is Daddy having an affair?"  My heart stopped, never in my life would I think I would have to answer a question like that. What could I say to my thirteen year-old daughter to help her understand something that I didn't understand myself?
I told her that mommy and daddy had been very busy and haven't had a lot of time to talk or be friends like couples should be, and he found someone at work that he enjoyed talking to.  I told her that we loved each other and are trying to do everything to make it better. That was it.  I didn't know what else to say.
At that moment I felt the true anger that I should have been experiencing all along.  Up to that point I had put my anger aside while trying to save our marriage.  I went to Doug and told him that I was not taking the blame for this and that this was all his fault.
I know it killed Doug  knowing that his little girl didn't think he was such the perfect daddy anymore, while I was so angry that he got himself in a situation like this.  I believe this was Doug's "wake up call."
I am not sure if Doug had completely called off the affair up until then. My instinct tells me no. However, I believe that this was a turning point.  Up until then he was only hurting me, and in his mind that hurt was justified because I wasn't meeting his needs. Now I had to look in his daughter's eyes and wonder what was the justification for her hurt?
This experience  brought everything to light. I realized that it was not my job to protect Doug any longer. He got himself in this mess and it was his job to get himself out.
I also realized that it was not my sole responsibility to save our marriage. He needed to make an effort if he wanted to stay.
At that point I said enough is enough and I made it clear to him that I wanted to be with him, but I didn't need him and if the emotional affair continued our marriage would be over.  I believe this episode was a turning point in our healing from infidelity betrayal and slowly Doug began to come back to me.