There are many events and feelings that are universal to infidelity and all of these events can be equally difficult. But, today, I wanted to talk about when you know too many details of your partner's affair  – his or her experience and intimate life with the other person – and how it probably continues to affect you.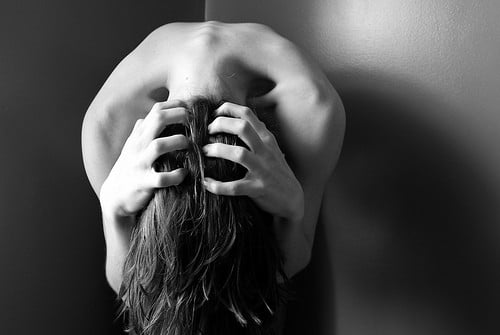 By Sarah P.
While I do not have the power to make those images and thoughts completely go away, I do have some helpful ideas for you to get through it and take back control of your mind.
I wanted to state up front that parts of this post might trigger you since sex will be mentioned. Being aware of triggers is especially true if the affair is still fresh in your mind. I will try to say as much as possible about how to heal without causing too many triggers throughout this post. My apologies in advance, if this post triggers you in any way.
But, before we start, I wanted to give a shout out to an author named Amanda Chatel. She wrote an extremely poignant piece for Bustle about her husband's affair, what is was like on D-Day and the struggle she went through in the weeks after his affair. Her piece is easy to relate to because it basically mirrors the things that are spoken and the feelings that are experienced by betrayed spouses because of infidelity. Here is a shortened version:
"Before I had left Paris in July, I had given him one more ultimatum to turn his life around, so when he called to say we should end it, he wasn't just declaring an end to us, but essentially saying that he was giving up on trying to get his life in order, too… As the rage brewed inside me, I decided to do some snooping…which is always a bad idea. What I found on the very public page of a 20-year-old who was supposed to be helping him with his "career," were photos of them away together in Avignon, a few hours from Paris, and my husband not wearing his wedding band. 
Further research (thanks, Facebook!), led me to other things between he and she that just seemed a little too friendly. This 20-year-old was tagging him in everything she posted, just as I imagine I would have done at 20 and was in love, and her cover photo was that of a street with the same name as my husband. The first emotion that hit me was rage. Total rage. I was shaking and pacing; crying and screaming. I could not get control. I got on both his and her Facebook pages, writing "home-wrecker" on hers and "cheater" on his, and repeated that behavior for a whole five minutes until they both blocked me.
I sat with that rage, intermittent with tears, for a week, and then I heard from him and he confirmed what I already knew: He had cheated, they were in love, they were soulmates, and he seemed to be hinting that she would be moving in soon. I wanted answers, as I screamed and cried. How were they soulmates? Well, they both have the same birthday and love The Beatles. When did they first fall in love? She had been in love with him since June when she first saw him sing and he had been in love with her since that weekend they were away in Avignon and she thought that the perfect time to tell him that she loved him…and of course he loved her back immediately.
My rage slipped away, and what came next were the tears and sickness. I got off the phone and just barely made it to the bathroom. Before that day would be over, his 20-year-old girlfriend would email me a poem she wrote about me, in which I was somehow destroying my husband's soul while all she did was love him. And, if that weren't enough, it was riddled with personal things about me that only he could have told her.
Every day is a struggle to get out of bed. I'm not sure if I dread the nights or the days more. All day long, as I write about blow jobs and hand jobs for work, all I do is picture them doing those things. All night long, if I am able to sleep, I only dream about them, nightmares really, and I wake in violent jolts throughout the night, shaking and being forced to realize that this is what happened, this is how it is, and this is how it's going to be." (1)
The Fallout from Knowing the Details of Your Partner's Affair
Aside from Amanda's poignant description of what all of us experience when we first find out about our partner's infidelity, I chose her story because she mentions those haunting images. Whether she is awake or asleep, she imagines them locked in a passionate embrace (of sorts?) It's those images that can really kill your self-esteem since the human imagination knows no bounds.
Almost all of these images and details of your partner's affair have to do with the intimate connection your wayward spouse had with the other person. The more you know about the details of the sex act, the details of the other person's body, and the details of when and where, and how they professed their love for each other, the more you will be haunted.
The feeling that you are not good enough might always lurk just around the corner, waiting to prove you right. Your mind will constantly assault you with ideas such as: you are not attractive enough, fit enough, young enough, sexy enough, or interesting enough. Or, perhaps your mind assaults you with different ideas: you do not make enough money or you are an inadequate provider.
If you let your mind go into over-drive, your mind will say: it was you. You, you, and still you.  You are the problem. You were always the problem. You did this to yourself. Your mind might conclude that you are not even deserving of love from your spouse or anyone else.
Sometimes You Look to Your Wayward Spouse for a Sign of Relief
In this world, there are the wayward spouses who want to share nothing at all. Then other times there are the wayward spouses who want to tell you every detail so that they can selfishly re-live it. But, most wayward spouses fall somewhere in between.
I am not sure which type of wayward spouse is more dangerous to the psyche: the one who is as quiet as a church mouse and walks around with a smug smile, or the one who muses about his or her soulmate (who is not you) all day long.
I say neither is worst since there is another scenario thanks to modern technology.
The worst kind of wayward spouse is the one who carelessly leaves around hundreds of photos of himself (or herself) having sex with the other person, or the other people.
Unfortunately, there is a very sad story where a woman experienced this scenario. Here she describes her ordeal on Truth About Deception message boards:
"I feel like an idiot. I recently found detailed pictures of my husband having sex with other women which he took with their phone and possibly an unknown camera… I have known him since we were 15, we were best friends, we have been together for 15 years and married for 5 of those years and lived together for 10 of those years. We always had a great time together, so much fun and love and care and affection and romance.
He has always told me I am the only one who understands him and I am a communicative person who is adventurous in and out of the bedroom. I have NEVER denied him sex because I wanted it more than him at times. He has always told me I am his fantasy and that he had found the perfect woman for him in every way. We have spoken about every topic from the color of the sky to what would happen if one of us did or wanted to cheat and we both agreed that if this were to happen, then it would be a reason to end the relationship. He has always exclaimed how disgusted he is with men who cheat and that he does not understand why they would do that. He knows my opinions about it and how much it would devastate me if he did…
We essentially had no secrets, he even extended invitations to his email accounts, online storage space, etc. just in case we took pictures for me to access or if I needed to find a message pertaining to our financial accounts, etc. I was searching for some pictures on his Dropbox of us, which he had recently uploaded and somehow I came across hundreds of pictures of him having sex with 3 other women (not at the same time-different occasions) as well as naked and clothed pictures of more women without him in the pictures (some were selfies).
Very detailed sex pictures which have left me traumatized and with severe anxiety. I cannot believe this is the same person who has loved me so deeply for so long. My life is devastated because I believed he was my soul mate. I believed he loved me."
What is there to say except: OUCH.
What excruciating pain this unfortunate woman must feel and my heart goes out to her. I am pretty sure that seeing such pictures has affected every aspect of her life with her husband, but especially her self-esteem and their sex life.
If I were in her shoes, I would get divorced. Her husband is living out the same pattern as someone with sex addiction. I can guarantee that someone like that might behave for a while, but he will always return to his secretive lifestyle. So, in this woman's case, she should not remain in the marriage. I can guarantee that as soon as she thought she had worked through an affair with her husband, she would find more pictures detailing others. In this case, you cannot stay and keep your sanity at the same time.
Too Many Details of Your Partner's Affair…What Can You Do? Remember these things…
#1. You are not alone.
You are never alone. There are millions of people who are going through this very thing right now or who have gone through it in the past. There are millions of couples that have gotten through it together.
#2. Her (or his) body is not better than yours.
It is time for real talk.
Who decides whose body is better than anyone else's body anyways? Well, these days, it is the media. Whether the ideal body is displayed on a magazine shelf, in a commercial, in a movie, or on your favorite TV show, this ideal seems to change frequently and arbitrarily.
Perhaps the other woman or the other man has a body that looked exactly like the body type that is idealized in the media while the affair was occurring.
There is one thing I love: that is when someone comes along who does not allegedly fit the beauty standard of the time and puts herself out there.
Recently, Tabria Majors, a "plus-sized" model – I hate the word plus-sized model – recreated images from a current Victoria's Secret catalogue. She picked out her favorite pieces of lingerie from the catalogue and then had a photographer take her picture as she posed and smiled the same way as the Victoria's Secret models from the catalogue.
Bad move on Tabria's part? She got many hateful comments about her size and body type. Some people on the internet acted as if she had committed a crime. Her crime? Going head-to-head with the beauty standard that Victoria's Secret had deemed as the ideal.
I say great move on Tabria's part. Personally, after I saw the photo montage of Tabria standing next to the actual Victoria's Secret model wearing the same outfit, my vote went to Tabria. Why? Well, if you look at the images and throw away whatever it is you have been told is "the beauty ideal," you can see more clearly.
Tabria has a woman's body; Tabria has a body type that is relatable. After all, the average American woman is said to be 5'4' and wear clothing around a size 14. While only 10 women in the world look like Victoria's Secret Angel's, many women look like Tabria. Even though Tabria is taller than 5'4', but her body still reflects that of many women, both in the United States and in other countries.
By the way, I am not "thin shaming." I am saying there must be room for all kinds of beauty to be portrayed in the media. Personally, I am an advocate for each person finding their healthy weight, whatever it may be. Some people have bodies with "set points" that are on the low side of the BMI while others have "set points" that are naturally on the high side of the BMI range. I read recently that people with a BMI of 26 seem to live the longest.
The concept of a beautiful body is arbitrary and fickle and women are still judged according to that form. The current ideal form is extremely thin compared to the forms of the past.
Consider this example: the oldest religions in the world worshipped Goddesses, not Gods. The earliest statues of Goddesses (and hence the ideal female form) reflected a 350-pound woman with all of her weight carried in her stomach and breasts.
Humanity prayed to such statues hoping for creation of and sustenance for their tribes. The stomach/womb of the Goddess symbolized creation itself. The breasts of the Goddess symbolized abundant sustenance for the life that the womb had held and created. This female body type, in real life, would have been the type that survived many famines and even fed and sustained infants such through famines.
This also tends to be what sometimes happens to the post-menopausal female body, despite each woman's best effort. No matter what a woman does, both hormones and individual genetics inform a woman's shape throughout life.
How does this tie into comparing oneself to the other person?
Well, it does not matter how the other person looked. It does not matter if the other person had a body type that was closer to the "media ideal" than yours. This does not mean the other person was somehow better than you or even looked better than you.
I am trying to make the point that throughout time people have chosen one beauty standard and each one was radically different. Besides, the other person's body had nothing to do about why your spouse cheated.
I have heard from many wayward spouses that it was not necessarily about the appearance of the other person. Mostly, it was the addictive factor that the other person brought out due to the way he or she related to a wayward spouse.
Still, it is understandable to compare yourself to this person, especially when you are sharing an intimate moment with your spouse. If you are still sharing intimate moments with your spouse after the affair and you are recovering together, your spouse has chosen you. Your spouse has chosen all of you despite the other person.
Obviously, the other person was not "all that" if your spouse has chosen you.
So, do not allow images of your spouse with someone else to ruin your intimate times together. Do not allow the other person to win and do not give those images time in your head. I am not asking you to stick your head in the sand and be in denial. I am asking you to consciously say "no" to those images and to remind yourself that your spouse is there with you. Your spouse has chosen you.
Ladies, I am also asking you to love your beautiful self, whether or not you are younger or older, trimmer or curvy, or anything else. You are beautiful and I do not ever want you to think yourself as less than because of your spouse's affair. The other woman had nothing on you—do not allow her to have time in your head. That takes away her power.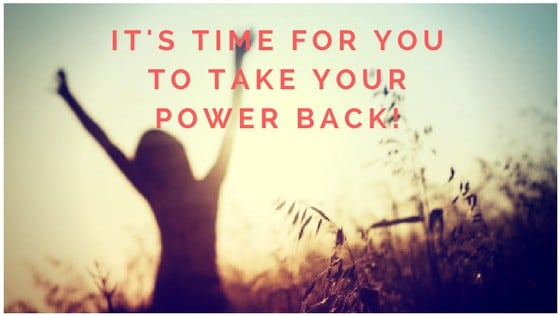 #3. Ask for reassurance.
This is your wayward spouses cue to tell you that you are the most alluring, gorgeous, Goddess (or God) who has ever walked the earth. This is the wayward spouses cue to tell you that he or she was the biggest, most idiotic, stupid human being who ever walked the earth. Then, your wayward spouse needs to prove it by treating you like you are the only butter for his or her bread.
#4. If all else fails, ask yourself: "what would Amanda do?"
I did not tell you how Amanda's story ended. She actually wrote a series of posts about her personal experience with infidelity for Bustle; I would recommend all of them. But, I will tell you that her story has quite a surprising ending. **Spoiler alert. Skip this section if you want to find out for yourself from Amanda's posts on Bustle.** If not, here we go: Amanda's husband, who was almost 50-years-old, just wouldn't snap out of his obsession with the savage 20-year-old. Said 20-year-old kept doing generally underhanded and cruel things to Amanda to show her that she had won. (What is wrong with people?)
So, what did Amanda do? Well, she picked up herself off the floor of her Parisian apartment, walked past all of the boulangeries, and got herself down to some of Paris's historical and beautiful churches. Then, she prayed like she never prayed before. Unfortunately, God could not persuade her wayward spouse to snap out of it either. (The affair fog is tough one to crack—even for God.)
So, Amanda started praying with all of her heart that her wayward spouse die. After all, he was not giving her a divorce, but he also wasn't giving up his 20-year-old lover. (Those Frenchmen…)
One day, Amanda got a phone call, which she thought (at first) was a joke. Her husband's daughter called Amanda to tell her that Amanda's husband had died from a heart attack.
Poor Amanda was struck with grief because she did not actually want him to die. She just wanted her own excruciating pain to go away. Amanda was flung into more shock and grief and she wanted to attend her husband's funeral to get some closure.
But, the worst part was, her husband's mistress had convinced Amanda's husband's family that Amanda should be barred from attending the funeral. Why? Because according to the mistress, Amanda had "no right to grieve" since Amanda's husband "belonged" to the mistress.
So, what did Amanda do? She wrote and published a multi-part blog series about her experience with infidelity for Bustle. She removed some of the burden of her personal pain by sharing it with the rest of us. She journaled out the contents of her soul and was kind enough to give us the gift of her writing so that we do not feel so alone.
While journaling has been proved to help people tremendously with stress and grief, the act of sharing can be very powerful. This is true both for the writer and for the reader. If all else fails, be like Amanda and tell your story to the whole world. Name names. Detail out events. Post pictures if you want to. No, you don't have to be like Amanda by praying for your spouse to die—you just have to be like Amanda and journal it all out.
Why?
Because you are not the one who should be ashamed and hide. The only person who should be ashamed is a wayward spouse. People are allowed to do evil things and perpetuate evil when their actions are kept in the dark.
Look at all of the evil Harvey Weinstein was able to do all of those years because no one spoke up. Everyone stayed silent and he kept performing his evil acts without being questioned. The same goes for politicians and other men in power who have spent years harassing people they perceived to be weaker than them.
3 Ingredients for Healing from Betrayal: Atone, Attune & Attach
In Summary
Whether you are being bombarded with too many details of your partner's affair, images of your spouse in bed with the other person or invasive thoughts about an emotional affair, here is my over-arching point: it is time to take your power back.
It is time to stop comparing yourself to one, big nothing. Anyone who would knowingly have an affair with a married person and keep pursuing them truly is one, big nothing.
You are the one who has stood by the marriage and has remained loyal. You must re-frame your thinking and you must step out of the shadows. Step into your power because you were always the moral one. You did the right thing.
Your spouse is the one who should be haunted by images of the past—not you. You should not have to suffer in any way for the actions of another. Never forget that it was not about you and never will be; a spouse's actions say nothing of your worth.
Finally, if you let your mind go into over-drive, replace negative thoughts with these: it was NOT you or your fault.  Your wayward spouse is the problem. Your wayward spouse was always the problem. 
Thus, your mind must conclude that you are deserving of love from your spouse and from everyone else. You always have been. Most of all, you are deserving of unconditional love from yourself and sometimes you must radically love yourself before the unenlightened see your true worth.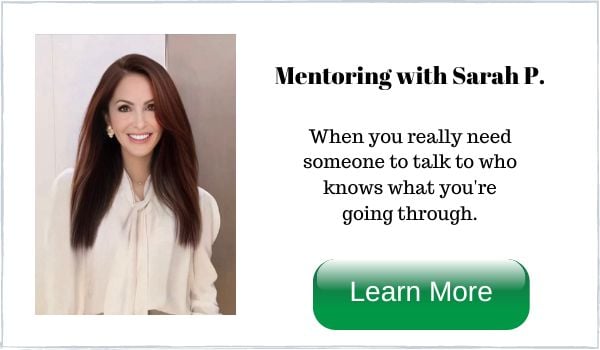 Sources

Chatel, Amanda. What It Feels Like to Be Cheated On. From https://www.bustle.com/articles/121136-what-it-feels-like-to-be-cheated-on
**This article was originally posted on 11/28/2017 and updated on 8/23/2022.