Getting the cheater to end their emotional affair addiction and stay off of their "drug" of choice.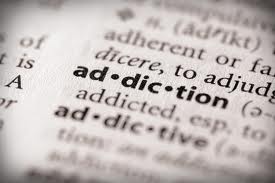 By Doug
I wanted to continue just a bit from my post from last Thursday.  The main theme of that post dealt with the affair addiction.  Today I'm going to touch on a process for getting the cheater to stay off of their "drug" of choice.  Their emotional affair.
I'm going to refer once again to one of our favorite authors, Dave Carder in his book, "Torn Asunder."
As I mentioned, breaking free from the emotional affair addiction is a process and Mr. Carder's process has six components.
A Six-part Process to End the Emotional Affair Addiction
Separation.  Abstinence and sobriety are the primary elements that must be emphasized.  Don't get your fix by being in the affair partner's presence and don't share anymore of your life's experiences with this person.  Mr. Carder says it best… "The contact is what keeps these feelings alive; you need to stop feeding the compulsion."
If you're the unfaithful, get it, read it and carefully consider the advice. If you're the betrayed, give it to your unfaithful spouse.
Identification.  The cheater in most cases cannot just bury their feelings for the other person, so Carder maintains that the cheater must somehow discover just what needs the other person was meeting.  What did that person touch inside of them? 
It's interesting to note that Carder feels that most of the time, these unmet needs go back to their childhood and the cheater brings them into the marriage.  They are usually met during the initial stages of the relationship with the spouse, but tend to get buried over time due to life taking over.
Exposure.  The cheater cannot keep their longings and feelings a secret.  If so, he/she will only start to idealize the affair partner and the result is that this person becomes perfect and no one else can measure up.  "The [affair] partner is beginning to be seen as "all good," and therefore the infidel will have to see the marriage as "all bad."

Journal.  The cheater needs to write down his/her feelings so as to break the influence of their secrecy.  Since these feelings are often carried forward from childhood, journaling brings them into the adult realm.
Displacement.  Do something other than focusing on the affair partner.  Exercise, take on a hobby, get involved in spiritual development, meditate, etc.  Do something to occupy your mind.  This element should be done in tandem with the others in the process.
Grieve.  When the affair ends, the cheater could experience depression.  This can be hard for the betrayed spouse to understand, though it is important and necessary. It's also a good time for the cheater to review other situations in his/her past where something (or someone) significant was lost and the resulting feelings were similar. 
Carder cautions however, that the depression or grieving is not about what the cheater feels for the affair partner, but just what they are feeling, period. So keep the affair partner out of the equation. He says that "…it will make it easier for your spouse to listen to your feelings, and easier for you to connect with the feelings in your heart that need processing."
It is possible with lots of time and lots of self-discovery to rebuild your marriage after an affair.  Progress will eventually come if you work through this process.   I like what Carder says when he writes: "This is the kind of stuff emotional intimacy is built on, and that is the key to any good marriage."