Sometimes the cheater's angry outbursts are nothing but bullshit.  They are attempting to shut you up and deflect the conversation away…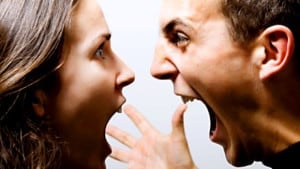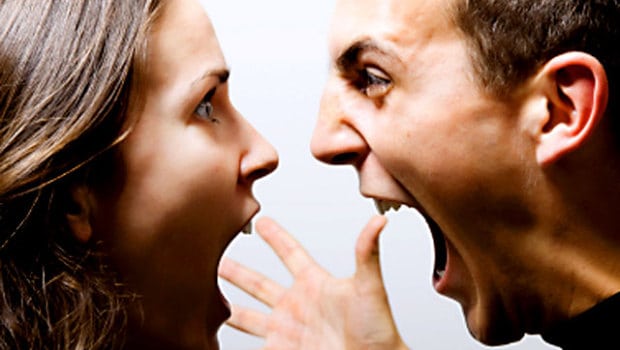 By Doug
Navigating the Rocky Road of Affair Recovery
Tell me if this doesn't sound familiar…
You and your cheating spouse seem to be getting along pretty good lately.  It's been several months or more since the affair was discovered. You know the affair is over.  You're reconnecting with each other somewhat (perhaps wonderfully), and you can definitely see things moving in a positive, hopeful direction. 
Then one night, perhaps after a trigger or something, you ask your spouse a question pertaining to the affair in some way. It may not have even been a question that required much thought or you may have thought it was just a harmless query to settle your curious mind a bit.  Something like, "Did you guys ever talk about taking a trip together?"
When Old Wounds Reopen: Understanding the Cheater's Angry Outbursts
The next thing you know your spouse is flying off the hook with anger, yelling "You're never going to let this go…!"  "I'm going to live with this the rest of my life!" Or "We've been getting a long great and now you're just trying to sabotage things.  You' don't want to be happy!"
Yikes!
You think to yourself… "What did I do?  I just asked a simple question and he/she is going crazy."
The next thing you know you're in a full-on argument that last for two days.
Then you wonder if you're back to square one.  You're even doubting that your marriage is going to make it.  This whole affair recovery thing is just too hard and you want to give up.
The Second Phase of Recovery: Moving Forward Post-Argument
The other night I listened to a very similar story from a woman during a mentoring session.  It was also very familiar to me because Linda and I had the same type of scenarios during our recovery process – um, probably about 10 times.
And you know what?  It's normal.  It's a bump in the road.  It's going to happen.
And it all goes back to mindset of most cheaters – especially after a period of time where things have been going good and there have been little or no affair related discussions.  The belief that "Whew, I'm off the hook.  I've made it these past few weeks unscathed and we're heading down the home stretch.  As long as I keep my nose clean and my mouth shut, we'll be alright!"
First of all, sorry, but that's the wrong attitude for a remorseful ex-cheater to have at this juncture.
Secondly, it's important for the betrayed spouse to realize what's going on here.  Your spouse blew up at you after your question or attempt to talk about the affair for one reason, and one reason only.  To shut you up!
And there could be a variety of reasons why they are trying to shut you up.  It could be because they felt they've answered the question(s) many times before.  They may feel they are still being punished.  They may not want to let something slip (a lie perhaps) that could cause more problems.  You get the idea.
Now in this particular case the ex-cheater claimed the reason he didn't want to talk was because it brought up guilt, shame and took him back to a time when his affair was going on.  He even shifted some blame to the wife saying that she didn't care for his feelings.  He was insinuating that talking about the affair stirred up dormant feelings for the affair partner which caused his healing to take a step back.
Well, that registered about a 9.5 on the old bullshit meter!
I contend that though talking about the affair after several months may stir up past memories (which are different than feelings), they should be fleeting memories at best.  He just didn't want to talk about it anymore (which is understandable and to be expected) and used his passive aggression and anger to shut her up and shut her down.
Learning and Growth: The Positive Aftermath
But this woman is quite tenacious (a lot like Linda) and she wouldn't let it go.  The next day she brought up the argument again and he had calmed down a bit and they wound up having a nice, heartfelt, revealing, productive conversation.  Now things are pretty much back on track.
I will refer to this as the second phase of the argument, and I can tell you that Linda and I experienced the positive aspects of the second phase quite regularly.  After I'd use anger and frustration to deflect things away from her intended conversation (effectively shutting her down), we'd usually have some pretty deep and effective conversations later that evening or the next day, which would propel us further along.
So I guess there are a few takeaways here…
Don't be afraid of a bump (or ten) in the road to recovery
Don't be afraid to challenge the cheater's agenda when using passive aggression and/or anger (just be sure to keep it safe)
Beware of the cheater's tactics used to shut you up and shut you down – and reject them.
Be tenacious and take control as you might wind up making progress
Use the experience to learn how you and your spouse can better communicate and react to each other
Please share any similar experiences, advice or things you've learned with regard to this in the comment section below.  Thanks!