A recurring theme on this site lately seems to be about healing from an affair from the standpoint of getting the cheater to do the necessary work that will help the betrayed heal and hasten the affair recovery process.
What's become quite obvious based on many of your comments is that your spouse (usually a man) won't do much, if anything, to help.
I'm constantly asked why this is.  Suffice to say that initially after the affair had ended I really didn't do much to help Linda heal either.  Not until I figured things out in my own head and how what I did affected Linda was I able to give her what she needed.  The good news is that my not helping Linda was a temporary state of "dumb-assness" on my part.  Perhaps your spouse is in this temporary state as well.
So what does a cheater need to do to help you in healing from an affair?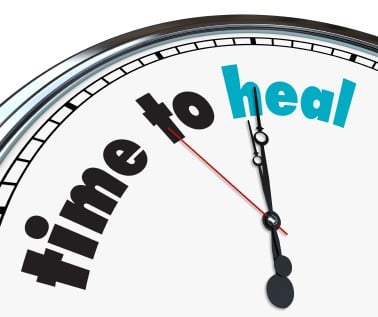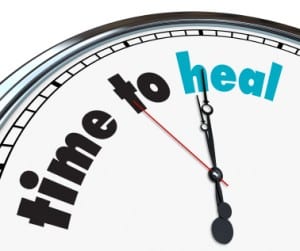 First of all, the cheater must understand the pain and emotions that you have felt or are currently feeling so as to have a thorough understanding of your experience.  Without this step how in the world can the cheater give you what you need to heal?
Your job is to effectively communicate your pain and your feelings over time in a way that he/she will understand and empathize with – without necessarily making your spouse feel like a low-life-scum-sucking-maggot.
There can be any number of explanations for why a cheater might omit this step of understanding your pain and emotions, but as a result of this omission, frustration and resentment will continue to mount and healing comes to a screeching halt.
I believe that the reason might be due to your spouse's inability to process his/her own emotions in an effective manner. If he/she cannot deal with what is going on in their own head, how can they possibly deal with what is going on within your head?
It is important for both partners to understand and come to terms with the fact that it is as natural and important for the cheater to work on their thoughts and feelings about the affair as it is for the injured to do so. I think that most of us are in agreement with that. If the cheater does not do this, the relationship can never really move towards healing from an affair.
While writing this post, I remembered that Dr. Gunzburg in his book, "How to Survive an Affair," talks about how once the affair is out in the open, there are certain emotions that a cheater will wrestle with.  To be exact, there are seven of them:
Guilt
Shame
Fear
Anger
Hopelessness
Condemnation
Loneliness
I think that if the cheater has problems with dealing with any one of these emotions it can cause there to be a stalemate, but today I want to concentrate on the emotion of feeling condemned.
Wiktionary defines condemnation as "The act of judicially condemning, or adjudging guilty, unfit for use, or forfeited; the act of dooming to punishment or forfeiture."   If you look the word condemn up in a thesaurus, you find synonyms such as:  belittle, blow whistle on, call down, castigate, censure, chide, come down on, criticize, damn, decry, denounce, denunciate, deprecate, disapprove, disparage, doom, find fault with, find guilty, frame, etc.
Gunzburg says that condemnation is a difficult yet critical issue for the cheater and often goes hand in hand with guilt – another powerful and potentially limiting emotion.  The struggle the cheater has as a result of feeling condemned is that of self-forgiveness.
Learning how to forgive one's self and be compassionate with one's self is difficult for most people. Gunzburg says, "We all expect so much out of ourselves that we don't allow much space for this type of self-care. Self-forgiveness is especially difficult when someone has done something wrong, and in the process, hurt people that they care about, as is the case with an affair."
The cheater can't forgive them self so quickly and so easily that they minimize what they did. Those feelings of guilt exist for a reason. Trying to forgive them self so that they can get this difficult period over with isn't helpful either. The cheater cannot get away with saying, "I'm sorry for what I did, now let's move on and forget about it." This attitude of quickly moving on minimizes and discounts their partner's feelings.
However, if the cheater does not learn to forgive himself or herself when it is necessary, they will not be able to move on in the relationship. They're stuck.  Thus the important work in healing from an affair all but stops.
Gunzburg goes on to give us some points that do not constitute self-forgiveness…
Six Misconceptions about Self-forgiveness
Self-forgiveness isn't letting yourself off the hook.
Self-forgiveness isn't a way to "one-up" your partner and put yourself in a position to blame them for not getting over it.
Self-forgiveness isn't a lie; you have to feel it from within.
Self-forgiveness isn't an excuse for you to do whatever you want.
Self-forgiveness isn't a back-up plan for when you screw up.
Self-forgiveness isn't forgetting.
Self-forgiveness is the ability to look at yourself, accept your own fallibility, and move on with your life, bearing your mistakes and your pain. Self-forgiveness is predicated on the idea that you won't forget what you have done, but that you will use it as a means to improve your life. Self-forgiveness is showing yourself the warmth and compassion you would show to another person in a similar situation.
If you genuinely feel badly for what you have done and you have made the necessary internal changes to your character so that you are certain you would never participate in even the very earliest stages of an affair again, then you are ready to begin forgiving yourself. The pain and the forgiveness must come from your heart. If this happens, then you will be able to move forward with your partner.
I may be way off base here but I really think that one of the biggest issues when a cheater fails to do what is necessary for healing after an affair begins with their struggles with their own emotions.
So perhaps it's not just a matter of them consciously not wanting to help in healing from an affair.  Rather, it could be that they cannot yet achieve self-forgiveness and this is creating a road block to further recovery.  In fact it could be any one of the seven emotions that they are having a hard time getting past.
If you're not familiar with Dr. Gunzburg's program, we did a review a while back and you can read it here.