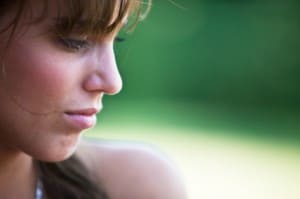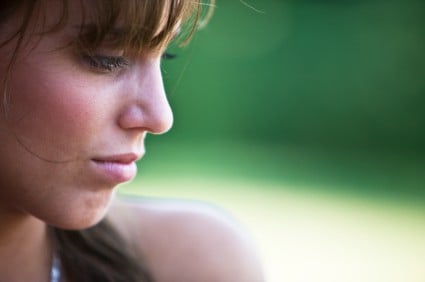 Today is the first in a two-part series on trusting yourself after an affair.  This series comes from edited excerpts of our book, "Journey to Trust:  Rebuilding Trust After an Affair."
Interestingly enough, many folks who we communicate with who have suffered from infidelity have no idea that they lost trust in themselves.  They know that they lost trust in their cheating spouse, but  in themselves – not so sure.
So what exactly does it mean to not trust yourself?
To not trust yourself deals with how you expect there to be harm or pain concerning yourself and concerning the future. When a person does not trust themselves, it's almost like the world becomes a very scary place and they're expecting a lot of negative things to come their way. It's almost like they're on the lookout for bad things and painful things to start happening to them.
It's not a real good place to be.
It's natural that you go through a period where you have difficulty trusting yourself and trusting anyone else, because you wonder, "Who can I trust? What is real?"
In my situation, I think the implications of the betrayal and the affair caused me to lose balance in my life and everything that I had believed that I was.
It affected me because I was afraid to make any decisions of any kind because I felt that they wouldn't be right.
I used to feel very confident as a mother, a wife, a teacher, a person. After the affair, I started questioning everything that I was doing.  Questioning things as simple as cleaning the house every week. Did that cause the affair? Was I too fanatic about that? Or making a snack for a road trip. Should I have done that? Was that free-spirited enough? Was I too much of a planner?
Every minute of my life was consumed with trying to decide what I was doing and how it affected Doug having an emotional affair or his perceptions about me.
I wasn't really sure what caused the affair and what my part was in it.  It was like everything that had defined me before the affair was thrown out the window. I questioned everything that I did as a wife, a mother, a teacher.
That's pretty extreme.
I basically went on what amounts to a witch hunt –I had a lot of questions and I looked for answers everywhere.  You may have felt something similar.
At one point, I really couldn't think of anything good about myself. I kept a notebook where I would remind myself, among other things, that – "I'm educated. I have a good job."
I would have to make a list to remind myself of my purpose and who I was because all that was taken away from me.
I don't think a lot of cheaters recognize that it's not just a physical thing; it's a slap in the face to the point where a person's whole identity is ripped away from them.
5 Steps to Trusting Yourself After an Affair
So to help you with trusting yourself again I've come up with 5 steps.  This post will deal with the steps in general and the next post will deal with how I worked through the 5 steps.
With all these five steps, I need to add you don't have to take them in order of one, two, three, four, five. You may find yourself one, three, two, bouncing back and forth. I need to clear that up, because so many times we get in the mindset of, "I have to do this step before I do the next one." But you don't.
Step One: Take good care of yourself. The person needs to console themselves. They'll need to take care of themselves. That's going to be basic things like eating right, getting enough sleep, starting to exercise and also protecting themselves.
Once they start taking care of themselves and they're safe – physically safe; that they're waking up and there's no suicidal ideas – then they can move on to the next step.
Step Two: Allow confidence to build in yourself. What I mean by this is since they're in a state where it's almost like they're shell shocked where they didn't want to believe anything that's going on around them, they have to start paying attention. "What is going on around me? What am I seeing? What am I hearing? What am I experiencing?"
With affairs, there are so many rumors and half-truths. You have to sometimes go back to the drawing board. "What do I know for sure? What have I seen? What do I know?" because there will be enough rumors to drive you nuts.
During that time, it's also going to be important to avoid fearful people. There is a great deal of importance in having good friends. Those negative friends, especially the fearful people, you want to stay away from as you're going through this whole idea of rebuilding trust because all they're going to do is make you think that there's nothing in the future that is good going to happen – the future is full of bad things. Stay away from those people.
Of course, the opposite of that is it's going to be important to surround yourself with encouragement. Encouragement can come in the form of words or people. This is a good time to put up plaques around your apartment or house that will build you up; maybe mementos that remind you of your accomplishments or pictures of people that you admire and find encouragement from, or perhaps poetry or a religious reading that would give you encouragement.
During this time it's important to also apply this stuff to what you're feeding your mind with – the movies and television programs that you watch. If you've got a steady diet of network news, you're going to be scared all the time and that's going to work against rebuilding your trust.
Step Three: Be honest with yourself. Trust and truth often go hand in hand. When you can start to be honest with yourself and tell yourself the truth about what's going on, trust develops.
This goes back to the idea that we can only trust people that are honest. It's not just a matter of trusting other people; it's also a matter of trusting your own self and your own gut.
Many times, when we've mentored with couples who have been caught up in affairs, one of the things we ask is, "Have you been trusting your gut?" and they say, "No, I quit trusting that a long time ago."
When we go into it a little more, "How many times has it led you astray?" "Never."
Getting them to trust those reactions is a big step. Oftentimes, they sense something was wrong in their marriage within their gut long before they knew about the affair. Had they listened to their gut, it would have led to avoiding a lot of problems or they would have been able to deal with problems much sooner.
It's not just a matter of trying externally; it's also a matter of rebuilding the trust internally as well. When you start to tell yourself the truth, you start to develop some objectivity. That's where the turtle starts getting out of its shell.
Step Four: Give yourself time to heal. This is especially true before making major changes. After there's been an affair, a lot of times people will press you to try to make decisions quickly and to try to set timelines. How long should I give him or her to come back? When should I start divorce proceedings? When should this happen? When should that happen?
Through this time of healing, before you make any major changes in your life, before you make a major move, before you decide to totally kick someone out of your life, get well before you do.
If you start making those major changes before you get your own stuff together, it often leads to a lot of regret down the road. That's why you need to give yourself time to heal.
With an affair, although you may be able to get back into your regular routine of going to work, cleaning the house, making lunches– whatever it is that you're doing – that doesn't mean you're well and that doesn't mean you're whole. It's going to take time to heal.
Step Five: Forgive yourself rather than punish yourself. Many times, the person who's struggling with rebuilding the trust wants to punish themselves and they need to give up on punishing themselves and instead, to forgive themselves.
During this time, as they start rebuilding trust, a key question to ask is, "On what or who do you trust?" It's important to push a little bit on this one in the sense that a lot of times when people are really fearful, they're still able to trust – they're just trusting that bad things are going to happen rather than good things. It's wise to confront them and find ways to redirect that trust.
I think you'll find that trust and truth end up being the building blocks of hope, because as you have more trust and truth in your life, you have more of a sense of hope.
As I look back, the hardest part for me was forgiving myself. That took the longest. I felt that it was all my fault. I carried that around for a long time.
When I went to the therapist we discussed this often. He really helped me through that. I now know that's what I was holding on to…not being able to forgive myself.
If your main goal is to heal your marriage and heal yourself, this is one thing that you need to focus on as opposed to figuring out where to put the blame.
I am to the point where I feel that I can be confident that when I make a decision to do something, I trust myself that I'm making the correct decision – or at least a good decision.
At the beginning – and this is probably what everyone in affairs does – you're thinking, "What would she (the other person) have done?"
You're trying to model what your husband or wife had during the affair and how he/she would have acted in that situation. You're basically trying to become the other woman or man. I'm past that, and I'm still gaining confidence in myself. I write down everything that I feel good about.
It's a long process when you've lost all that.
Between now and the next post in this series, we'd like to hear from you as to how you lost trust in yourself as a result of your spouse's affair.  Also, if you've been able to regain that trust, please let us know how you were able to do so in the comment section below.