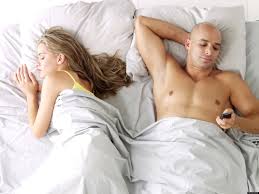 This week Bella Ryan was kind enough to write a guest post for us offering her observations and opinions on the possible reasons why people cheat.  Thanks Bella!  
Cheating on Your Spouse – Understanding the Dilemma
Did you know that more than 50% of people in committed relationships cheat on each other? What's more astounding is that almost every married couple – 98% to be precise, fantasizes about people other than their own partners. People cheat, even when they are happily married.
This proves that the science of cheating is far more intricate than what it appears to be. When the task at hand is to understand the real reasons underlying infidelity, the work of psychologists and social analysts can be of great help.
Whether you have been cheated upon yourself or are generally interested in the subject itself and are wondering "why do people cheat after all?" here are some of the reasons why married or committed people can potentially go astray at some point in their lives:
 1.  Evolutionary instinct:
It goes without any doubt that man is an animal and no matter how sophisticated or intellectually superior he may be, he still shares some common set of needs with his animal counterparts. Promiscuity – the act of indulging in multiple relationships at one time, primarily for sex, is quite prevalent in the animal kingdom. So is the lack of commitment. In fact, some animals never build a family. They just pair up for sex and then depart, never to see each other again.
Humans on the other hand have suppressed this innate desire and compromised to living a life that confirms to their social norms. But stifling an instinct does not mean that it disappears completely – in fact it may manifest itself in another form, often more violent and outrageous.
However, this does not mean that everyone does it or feels the need to do so. Obviously the chances of peering beyond your lawful relationship are multifactorial and have to do with more than just instinct.
2.  Monotony:
A monotonous routine can be a killer! When days and nights become dull and totally predictable, that's where the toxicity can set in. We can start feeling choked, depressed, hopeless and miserable with every passing day. Life starts looking like a burden that we carry on our shoulders – with the same drudgery to be performed every day, the same faces to see, the same attitudes to face and the same set of responsibilities to fulfill from dawn to dusk.
If you would have ever studied history, you would probably know that early man was a nomad, who used to wander from place to place. Why? Not only for the sake of food and shelter. But for the thrill and adventure of the move itself. Human mind is not designed to become a slave of monotony. It gets bored soon. It is always looking forward to something new and exciting. Something out of the blue cheers us up and makes us feel happy. But the problem arises when novelty becomes a chapter of the past.
It is common for the first few years of marriage to be full of love and care. Partners often surprise each other with gifts and birthday parties. They move out and about for the sake of fun. They try different things to please each other. Every day is a new day, full of possibilities. As years pass by, the magic of love fades… the emotional surge dies away… every things comes down to the basal level. You start looking more like two strangers living under the same roof, completely oblivious to each other's needs. This is when the urge to break the monotony forces people to break new ground and try a different relationship.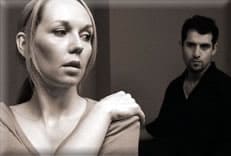 3.  Lack of emotional fulfillment:
To love and be loved in return is a basic human instinct. The feeling of being wanted by someone fills us with euphoria. Being the center of importance for someone special, stirs up feelings of excitement and exhilaration. Being loved redefines the meaning of life and gives us a new reason to live. The need for sex may vary between individuals but the desire for intimacy remains constant. After a hard day at work, a tight hug and few words of love have the healing power to take away our pains and tiredness and refresh us for the upcoming day.
However, as years go by, it seemingly becomes more and more difficult for the couple to enjoy the same sharing experience. As the family grows, the focus of attention shifts from the marital relationship to the kids and a list of never ending tasks at home and beyond. In an attempt to earn more and improve the quality of life for his family, the husband forgets for whom he is actually doing all this for. The wife and the kids feel neglected and ignored. The husband retreats into his shell seeing his wife trapped in the whirlwind of ever-lasting chores and feels that she never has any time to spare for him.
Gradually the couple drifts apart and feelings of estrangement set in. The block in the emotional pipeline creates a void in the human brain that needs to be filled, sooner or later. And though it may apparently seem that your husband or your wife is cheating on you, it might be an unconscious attempt at vanquishing the emotional vacuum that haunts their soul. So, before you rise and pass judgment at someone, take a moment to reflect upon the exact reasons that may have driven them to the point where they stand today.
4.  Criticism:
Each one of us needs to be wanted, encouraged and appreciated in life. Encouragement and appreciation work hand in hand to boost one's self confidence and morale. It can work wonders and make us perform miraculously in life. The spark of ecstasy dies down as undue criticism takes over.
It is a fact that no two individuals are alike and hence the conflict of opinions is a very natural occurrence. However, if the differences are not sorted out properly through negotiation, they sink down to greater depths, leading to feelings of resentment, often manifested in the form of perpetual criticism and sarcastic tantrums. Destructive criticism, meant to belittle our partner and satisfy our ego, shatters his/her confidence and the ability to take initiatives in life. This leads to depression and hopelessness, in the longer run.
Humans are, however, not designed to spiral down into self-destruction. Behavioral changes work in a positive feedback fashion, to bring them back to life.  Remember, that constant nagging and negative feedback can activate a positivity-seeking behavior in your partner, mostly driving them toward another of their own kind. So, give them their due share of appreciation and love. Don't forget to acknowledge their contributions in your life. Learn to say 'thanks' for small endeavors. Give him/her the feeling that they are still wanted in your life. Don't let criticism spoil your relation and force your partner to seek satisfaction somewhere else.
5.  The desire for domination:
Men have a natural tendency to dominate. They expect woman to be fragile and submissive. When the women throw-off their veil of shyness and submission and start competing with their men on a one-to-one basis, they start to feel that their women have lost their femininity. The magical connection between a husband and a wife starts dwindling. At times, this provides the motivation for men to seek their desired parameters, beyond their home.
At other times, the husbands may feel that they have lost the dominating edge over their wives. This happens, for example, when they lose their jobs or when they earn less than their partners. In such times, to dispel feelings of lowliness and frustration and to regain their domination, they shift their energies and attentions toward another woman.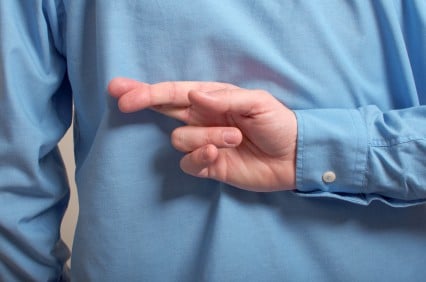 6.  Getting away with the act:
Some men or woman believe that their partners trust or love them too much to even think of being betrayed by them. Others are too busy to bother about what's happening in their spouse's lives. Sometimes, just the idea that you can get away with anything you do, wakes up the devil inside you that instigates you to try cheating for fun.  At other times, people who truly feel disappointed with their lives use it as an excuse to cheat on their partners. However, putting a genuine escape plan into action becomes easier when there is not much chance of being caught.
7.  Lust for the opposite gender:
It may seem odd, but some men/women never seem to adjust to the idea of 'monogamy'. Their lust for the opposite gender never quenches. Lustful inclinations make people switch partners the way they change their clothes. They never seem to get their fill of emotional satisfaction. The always crave for variety and new experiences. The notion of settling down with a single partner is simply beyond their imagination. This provides them the impetus to engage in multiple relationships with the opposite gender. What amounts to cheating in the eyes of the world, is the normal way of life for them and they tend to repeat the behavior even after being caught.
8.  Revenge:
Although it is a rare trait amongst women, cheating for the sake of revenge is more commonly seen in men. It is a powerful, driving force in many cases of adultery. Often, partners may deliberately indulge in extra marital activities, just to even the score with their partners.
9.  Bad company:
'A man is defined by the company he keeps', according to a common proverbial saying. Our social interactions greatly influence the direction of our thoughts and modify our behavior and actions. Many people take the initiative to cheat on their partners because it is common amongst their friends. Just because the people in their social circle cheat on their partners, many married men/women gradually let go of their inhibitions and follow suit. Others succumb to 'peer pressure' to become acceptable and a part of the larger group.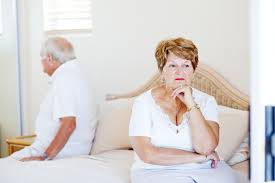 10.  Lacking the guts to say NO:
Many men and women have charming and magnetic personalities that attract others toward them. For some, it may be the time to exercise self-control. For others, it is simply too difficult to say NO to opportunistic sex. When a person from the opposite gender presents him/herself for sex, some people simply lack the nerve or willpower to refuse these opportunities and fall prey to any temptations that come their way.
11.  Attitude problems:
People's attitudes tend to change over time, mostly headed toward insensitivity and indifference.
Some people tend to be more focused on problems than solutions. They perceive their partners, more as problem makers with little chance of improvement. Still others create strife over petty issues that can be resolved through negotiation. These attitudes invite contempt for a partner, rather than sympathy. When someone experiences hopelessness and hatred, it usually compels the person to look elsewhere for comfort and love.
Some people just don't realize that small gestures of love matter a lot in relationships …Like bringing a flower to your loved one as a token of love… surprising each other with birthday cakes… buying each other small gifts. … At most times, the only thing needed are small words of appreciation that can speak volumes. Most people wait for great occasions to celebrate happiness and forget how important it is to express love and share happiness every now and then. This results in grievances piling up, eventually forcing the partners apart and toward someone else, outside of marriage.
Similarly, some people tend to be escapists. They tend to avoid situations in life, instead of facing them upfront. Marital life is not a garden of roses. It is lined with challenges and difficult episodes. Deliberately shielding oneself from the crude and bitter realities of life, weakens the bond between the couple. The suffering partner tends to think he/she is all alone in difficult times. Such feelings of loneliness and detachment eventually push the sufferer to pair up with someone else in order to revive that feeling of security and bonding, so vital to survival.
---

Bella Ryan is continuously writing on topics that are related to relationships, marriage, and happiness. She is an expert advisor who keenly observes and finds the solutions through experiences. She blogs at TheOneSpy – a parental control software.