If you can be successful in dealing with triggers after an affair by minimizing their effects, then the healing process can be kick started.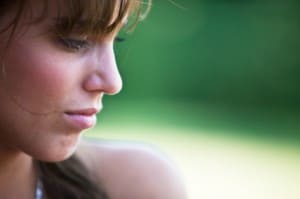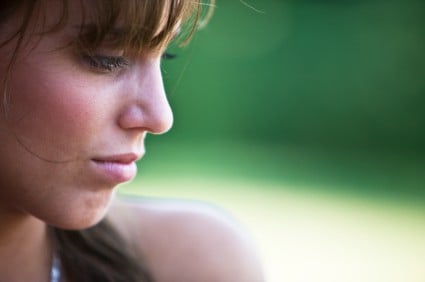 There is no doubt that getting over an affair is difficult.  Even after the apologies and the forgiveness that follows, it can be a tough thing to live through. 
In our situation, what causes the problems most of the time are the "triggers" that Linda sees, hears or thinks about that cause memories to coming flooding back and her to get emotional, depressed or generally feeling like crap.
This weekend started out pretty good, but rapidly went to hell. 
Linda and I had a Friday night without kids, so we went out for drinks and some dinner and a little bedroom time when we got home.  Everything was really nice.  We had a good time and really enjoyed being with each other.  Then Saturday morning she was reading an article about something that set her off, and an emotional discussion between us ensued.
During the discussion she said that she can be set off by many things.  For instance, when I tell her I love her or if I tell her she's beautiful, these trigger memories and emotions because she thinks that is what I would tell Tanya all the time.
My sister's name is also Tanya, so there is a constant trigger.  These few examples are just the tip of the iceberg, as there are many things that can be triggers that bring back the trauma from the affair.
Click here to access the PTSD Information Guide.  It will educate you about what PTSD is, what it's all about and what you can do about it.
So things improved after our discussion until Saturday night when she got a phone call from her mother.  She called to tell Linda that her brother was separated from his wife of 25+ years because he met the woman of his dreams and is madly in love with her.  Talk about a trigger!
Naturally, another emotional discussion followed when we went to bed.  After which I sat in bed wondering how to help her get over these triggers, or at least get her to a point where the effects of the triggers are minimized.
Now I realize that one factor that can help with getting over an affair is simply time.  It takes time to heal to the point where the triggers start to lose their power.  But after doing a little research on this, I found that to a lesser extent, a person that has been a victim of an affair is suffering from emotional trauma very much similar to that which a soldier suffers after coming home from war.  This trauma is known as Post Traumatic Stress Disorder (PTSD).
Obviously, there are university courses as well as volumes of books written about emotional trauma and PTSD, and any treatment would be beyond the scope of this blog.  Severe cases of emotional trauma or PTSD require a skilled professional's treatment to aid in recovery.  However, with less severe cases there are things you can try to help yourself.
Dealing with Triggers After an Affair
First of all, know that getting over an affair as well as recovering from the emotional and psychological trauma takes time. Give yourself time to heal and to mourn the losses you've experienced. Don't try to force the healing process. Be patient with the pace of recovery. Finally, be prepared for difficult and volatile emotions. Allow yourself to feel whatever you're feeling without judgment or guilt.
Staying grounded: A trauma self-help exercise
It is very important to stay 'grounded.' If you are feeling disoriented, confused, or upset, you can do the following exercise:
1. Sit on a chair. Feel your feet on the ground. Press on your thighs. Feel your behind on the seat and your back against the chair.
2. Look around you and pick six objects that have red or blue. This should allow you to feel in the present, more grounded, and in your body. Notice how your breath gets deeper and calmer.
3. You may want to go outdoors and find a peaceful place to sit on the grass. As you do, feel how your body can be held and supported by the ground.
Trauma self-help strategies:
1. Don't isolate. Following a trauma, you may want to withdraw from others. But isolation makes things worse. Connecting to others will help you heal, so make an effort to maintain your relationships and avoid spending too much time alone.
2. Ask for support. It's important to talk about your feelings and ask for the help you need. Turn to a trusted family member, friend, counselor, or clergyman. You may also want to join a support group for trauma survivors. Support groups are especially helpful if your personal support network is limited.
3. Establish a daily routine. In order to stay grounded after a trauma, it helps to have a structured schedule to follow. Try to stick to a daily routine, with regular times for waking, sleeping, eating, working, and exercise. Make sure to schedule time for relaxing and social activities, too.
4. Take care of your health. A healthy body increases your ability to cope with stress. Get plenty of rest, exercise regularly, and eat a well-balanced diet. It's also important to avoid alcohol and drugs. Alcohol and drug use can worsen your trauma symptoms and exacerbate feelings of depression, anxiety, and isolation.
Source: Gina Ross and Peter Levine, Emotional First Aid
We know that healing takes time, but we think that if the effects of the "triggers after an affair" can somehow be minimized, then the healing process can be kick started.   
We don't know if this has any real basis in psychological theory (though we suspect it does), but we know that in our case, our relationship is doing great and everything for the most part is peachy — until one of these triggers surfaces. Therefore, it would make sense to try to lessen their effects and eventually eliminate them all together.  I know…easier said than done.
Please let us know in the comment section your experiences with dealing with triggers after an affair.  Thanks!