We discovered a couple of things that allowed us to make 2 subtle shifts that helped us turn our affair recovery in a more positive direction.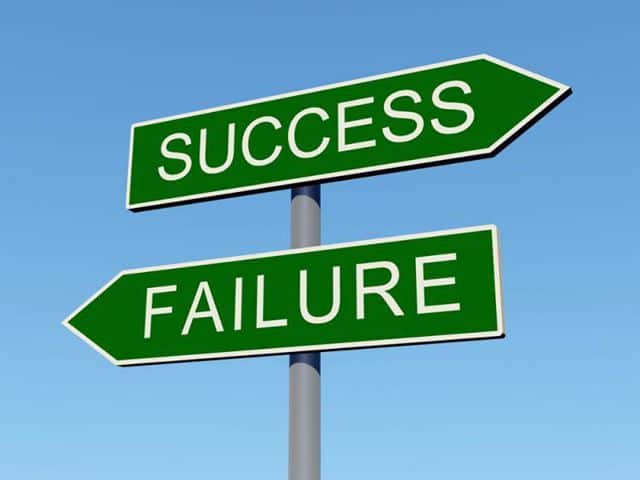 By Doug
Recently I've been mentoring a lot of people who are struggling with this whole affair recovery process. Up until now, about 95% of the people I speak with are betrayed spouses (almost always women) who are trying to figure out what the heck could be going through the minds of their unfaithful spouses.
However, for the last few weeks I've seen a significant uptick in the number of unfaithful people that I've been speaking with.  Today I thought I'd shed some light on a common issue that I've been hearing from the unfaithful partner and maybe try to make some sense of it.
Here is the typical scenario…
Usually the couple is several months into their attempts at affair recovery, but find themselves stuck at the moment.  The betrayed spouse (BS) feels they need more from their partner so as to better help them heal. 
These could be things like showing more remorse, having a better understanding of their triggers, acknowledging and having a better understanding of the pain that they've experienced…to name just a few.  The BS often expresses their displeasure at how their recovery and healing is progressing.
The cheating spouse (CS), on the other hand, is usually trying their best.  They are remorseful.  They are being honest, going to therapy, talking about the affair and trying to reconnect.  In short, they feel they are doing everything they can. 
They now find themselves having trouble understanding what the BS needs and how to give it to them and feels frustrated that their efforts are going unnoticed and wonder whether or not they will ever be able to do enough.
Often frustrations mount and arguments ensue because of the perceived unwillingness of the other party to do what is needed, or to try and see their point of view.
So what I've noticed is that there is a disconnect between the parties that basically amounts to neither one knowing what the other wants and/or needs, much less what they're thinking and/or feeling.
It seems like such a simple thing to overcome…Hell, just tell each other how you feel and what it is you need and then do it!  But it isn't always that simple.
Let me offer a short story in an effort to illustrate this common problem that I've been seeing and how we were able to overcome it. 
The Affair Recovery Timeline – Shorten It With This One Shift by the Unfaithful Spouse
2 Subtle Shifts That Helped in Our Affair Recovery
Several months back Linda and I were on our way home from a weekend camping trip, when all of a sudden Linda blurted out "DON'T LOOK!!"  
I was a little perplexed as I wasn't sure what she was talking about, but she immediately said, "There was a real estate sign in that yard with her picture on it"  – and then she started laughing.  (The "her" she was referring to was Tanya, the other woman, who is a real estate agent).
I never saw the sign as we had driven past it already.  Anyways, that was the end of the little humorous moment and nothing more was said about it, and we were soon talking about something completely different.
Now, a few years ago, there would have certainly been a much different outcome to the same situation.
She would have still said "DON'T LOOK!" but then she would have been triggered, she would have gotten emotional and we would have had a long, drawn out conversation about Tanya and about other  affair "stuff."  And the truth be told,  I would not have handled it very well.
I would get frustrated, angry and defensive – among other things.  Then after several minutes of this, we probably would have driven the rest of the way home in silence with resentment building inside of us all the way.
This sort of communication dance happened regularly and it was causing us to be stuck.
Then, we discovered a couple of things that allowed us to make 2 subtle shifts that helped us turn things in a more positive direction.
Now, if you've ever talked with me for a mentoring session, you've probably heard me tell these two short stories…

The First Shift
Quite often Linda would approach me to talk about affair stuff and she would do so in a way that came off as being argumentative or accusatory.  My first reaction would be to establish a defensive position. Yelling, stonewalling and anger were my primary weapons.
This would cause Linda to get emotional and eventually shut down – which was exactly what I wanted to have happen.  I didn't want to talk about the affair – again!. Geesh, we'd been over it a million times! (That was my mindset back then, by-the-way.)
However, I learned over time (and especially from one particular conversation with Linda) that though she needs to have details and answers regarding the affair, most of the time she was simply approaching me to express her feelings and to reach out in a way that she knew I cared for her.  She needed to know that I understood and empathized with her feelings.   She wasn't trying to punish or attack me at all.
There were times when she just needed to express herself and release some emotions and all she wanted me to do was listen and hold her.  Then she would be over it.
Previously, I didn't realize this.  Instead I thought I was being attacked and as a result, my fight or flight instincts kicked in big time.
So from Linda's standpoint, she learned to approach me in a more relaxed manner.  More from a position of understanding, rather than accusatory, blame, or an interrogation.  She learned that approach didn't work well with me and caused me to react in a counterproductive manner.  
As a result, our conversations about the affair became much better as I was able to shed my defensiveness and frustrations, which allowed me to open up and communicate more effectively about whatever she wanted to talk about.
This little shift made a huge difference in the way we communicate, and it still holds true to this day.
 
Shift Number 2
During our recovery process I was doing what I thought were all the right things – mainly sucking up to Linda at every opportunity.
I was making her breakfast, helping her around the house more, taking her work stuff out to the car and starting it up each morning, calling and texting her during the day, and a lot more.
These were all nice things and many were ways through which I was showing my remorse and that I loved her.  But they weren't necessarily the things that Linda needed at the time.
She needed affirmation, appreciation, romance and for me to show her that she was really the one I wanted to be with…and more.
So I had to adjust my approach.  But before I knew to do that, she told me that she wasn't really happy and she had to tell me what she needed and why. Basically I needed a road map to her heart. And I needed to get busy!
Now perhaps I was a lot more thick-headed than many other ex-unfaithful spouses and couldn't figure all that out on my own, but things appeared to be going well – we weren't fighting, we were having fun and we seemed to be reconnecting.  But there was still an emptiness inside of her, and she had to be the one to help me see it.
You see, sometimes we try to go through the recovery process by guessing what to do or what to say. Quite often couples refuse to let one another know what's going on inside their heads (and their hearts) and instead feel as though their partner has the power to read their mind. Meanwhile, frustrations build.  Tempers rise.  Resentment festers.  It ain't good!
So if you're the ex-cheater, don't be afraid to ask what you need to do to help in the recovery process.  In fact, take the initiative and just do it if you're unsure.  Your spouse will appreciate it.  Similarly, if you're the betrayed spouse, don't be shy about communicating your needs during the process.
If you're both committed to recovery and reconciliation you need to work together with one goal in mind.  It helps to be on the same page knowing what the other person wants and needs and what tasks must be performed to accomplish that goal.
(Perhaps you will notice that this post is somewhat familiar, as it has been adapted from an email that we've sent out in the past.  A reader suggested we post it to the blog for further community discussion.)
**Please share any similar experiences and/or breakthroughs that you may have had in the comment section below.