A Mentor Can Help You Find Strength, Hope and Direction. 
Sarah P. Has Been In Your Shoes
Let Sarah P. help you take healing and recovery to another level.
We feel the best teacher is experience itself. Sarah has experienced infidelity, and has therefore traveled the same journey as you.
Learning is based on your agenda, priorities, questions, and needs — not on a preset program.
With your mentoring program, Sarah will focus on supporting, strengthening, educating and encouraging you.
Get an honest point of view that is unbiased, objective, non-judgmental, straight-forward and understanding.
Sarah not only has experience with recovering from infidelity, but also has a background in Psychology incorporates various counseling modalities into her mentoring style.
Extremely convenient. Mentoring can be done in the comfort and privacy of your home via telephone.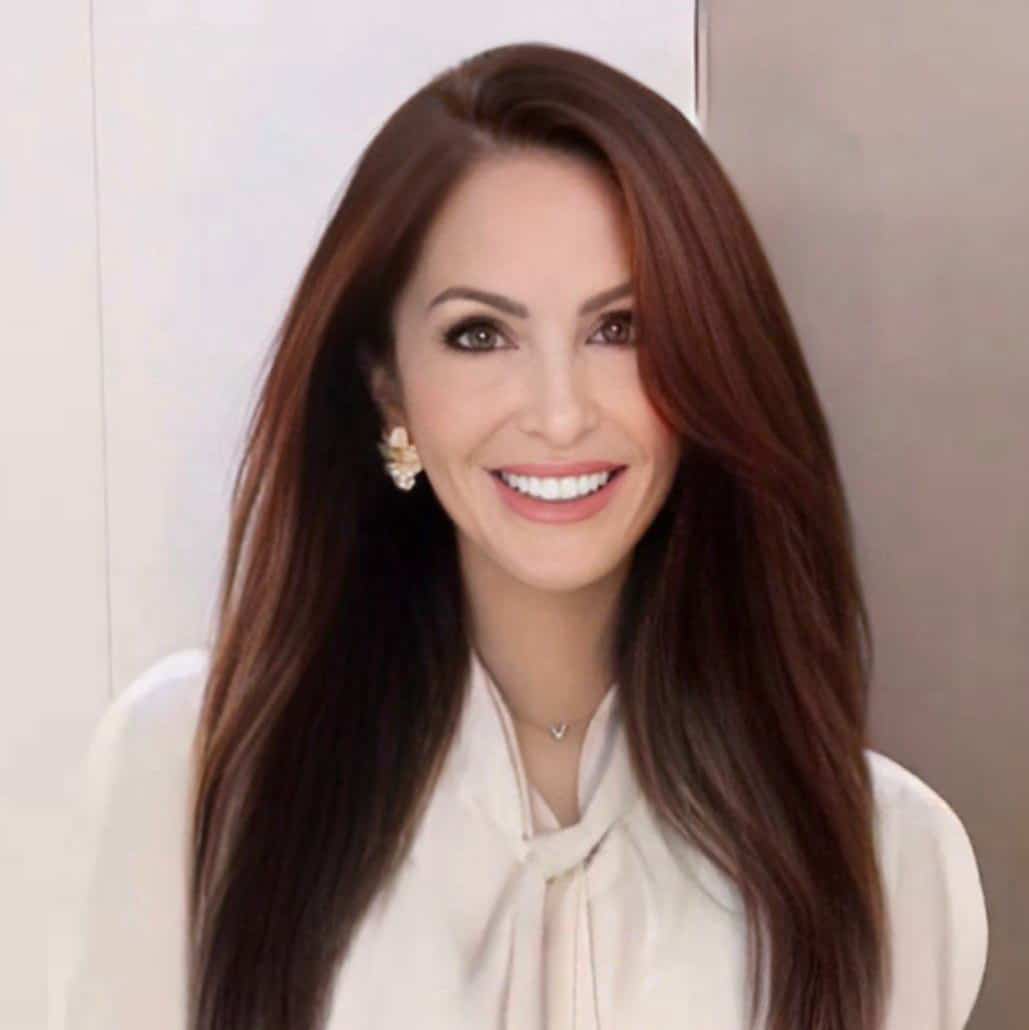 If you read our blog, then you know who Sarah P. is. She has been helping us out and writing for us for a few years now. Sarah has a real passion for helping people live their best lives. In the past few years, however, Sarah has turned her attention specifically toward marriages and helping spouses recover from infidelity. And now she is making herself available to help people via telephone mentoring.
Sarah has experienced the pain of infidelity first hand and she knows what it is like to be in the belly of the beast and the fallout from such an experience. Several years ago, Sarah lost her home and many of her assets because of her ex-partner's choices with the other woman. Sarah has recovered, but also recognizes that recovery can be a life-long and life-changing process. She hopes to help you recover too.
But in addition to her own personal experiences in recovering from infidelity, she has the added element of having a background in Psychology. Sarah completed graduate work in Clinical Psychology in early 2012 and has been working part-time toward a PsyD in Clinical Psychology. She has completed training in how to work with trauma, trauma bonds, how to work through family of origin issues, how to overcome abuse and addiction, and finally how to make marriages successful.
She incorporates elements of Cognitive Behavioral Therapy, Emotionally Focused Therapy, and Family Systems Therapy in her mentoring services. Most recently, Sarah has completed Gottman Level 1 and Level 2 Core Clinical Training and looks forward to using her new found tools to help you, no matter where you are in your recovery process.
Look What This Person Had to Say About Working With Sarah...
"I just wanted to reach out and to let you know what a treasure you have with Sarah as a mentor. I had the pleasure of working with her last night and I received more help from her than from anyone I have reached out to help myself, my husband or even both of us.




My story is sad, long and complex yet Sarah had an incredible ability to zoom in on the exact problems, as to why they were there and what I could do about it. She had sensational advice and much knowledge to fall back on.




I feel compelled to share with you all I have reached out to - yet none of them compare to Sarah: 4 hour conference with an infidelity coach ( totally useless), 6 various marriage counselors, a Pastor, a mediator, two different psychologists, my personal psycho-pharmacologist, an online class and one or two close friends.  All were well-intentioned, yet it was Sarah who did the trick. I have a much deeper understanding of the emotional affair and all that goes with it.




I plan on working with her more in the future and am BEYOND GRATEFUL that I feel there just might be hope. TRUE HOPE. Nothing false. You are blessed to have her and SO AM I. Thank you!"

- Meg
Start Your Mentoring Journey with Sarah
Choose the option that's right for you.
Most Popular
4 One-Hour Sessions
Reserve your 4 One-hour sessions package and save!
You will also receive Survive & Thrive Basic Program as our gift to you (A $47 value).
Choose This Option
8 One-Hour Sessions
Reserve your 8 One-hour sessions package and save even more!
You will also receive Survive & Thrive Deluxe Program as our gift to you (A $97 value).
Choose This Option
Frequently Asked Questions
What happens after I purchase a session or package of sessions?

Immediately after completing your purchase you will be directed to a page that will have some basic information along with a contact form.  Once you complete that contact form and send it to us, Sarah will be notified and will attempt to contact you via email to schedule your first session.

If I purchase the 4 session package, do I schedule all of the sessions upfront?

You can certainly do that if you so desire, but typically most people schedule their sessions as they go along.  More or less on an as-needed basis.  However, you are certainly free to do this any way you want.  After all, they're your sessions and you determine when you want/need one.
How do the phone sessions work?

Once you and Sarah determine when your first session will be, Sarah will call you at the agreed upon time at the number you provide her.  The session will last either an half-hour or an hour depending on your purchase details.

Remember that the sessions are not planned out or follow any sort of agenda.  They are YOUR sessions and you are free to address whatever it is you would like to address.

Is it possible for my spouse to join us on the mentoring call?

You are more than welcome to have your spouse accompany you on the call.  However, out of consideration for Sarah, please notify her in advance of the call to let her know.

Conducting joint mentoring calls are typically a totally different dynamic than individual mentoring calls and require a different approach on the part of Sarah.  So it's best to let her know in advance so that there are no surprises.
What if I have to cancel a session for some reason?

You can either send Sarah an email directly or you can always contact us and we can pass the message along.
Here's What a Few More of Sarah's Clients Have to Say...
"My partner and I had been considering separating. It was as if we were giving up on each other. Why try to fix what is broken when you could have something new and shiny? We could never have been more wrong. Thank you Sarah for letting us find our way back to the love and affection that we thought was gone forever. Thank for saving us from a life without each other."

Aaron (& Rose)

"Sarah has a way about her that draws out my deepest concerns and fears and allows me to share my worries without feeling judged. She has always made me feel at ease and I feel an actual sense of physical calm when I am speaking with her. She always gives good and practical advice.  I always come away from our sessions feeling hopeful and more confident. As we have continued to meet, this feeling of confidence and hope in myself and my marriage has grown very strong. I am becoming the person I need to be to be present in my marriage. Most of all, I have figured out that changing me has changed everything around me."

Diana

"Sarah was there for me when I needed help with overwhelming anxiety and depression.  Her guidance and ability to make me feel listened to helped me survive it.  While I waited and waited for my physician to find the right medicine and dosage to help me I ultimately did crawl out of my terrible depression and was able to continue to use the tools that Sarah helped teach me to cope with the individual stressors that life throws my way."

Patricia

"I have always dealt with anxiety and chronic fear and never knew why. This fear has been a ball and chain for almost 60 years now. I was severely abused by my dad growing up. He would spank me anytime I made the smallest mistake and the belt was a fixture in our house too. It caused me to emotionally shut down. I also felt that when I became an adult it was all up to me to overcome it. Before speaking to Sarah, I never realized how far abuse could be carried into adulthood and how it could affect everything. I have always laid the blame on myself for perpetuating any fear. During our first meeting, Sarah made the connection back to my childhood and a huge lightbulb went on. Now I know why and I don't blame myself. The burden suddenly evaporated because she showed me why I am not to blame. I also divorced a couple of years ago and wish I could have understood all of these things before. My marriage might have been saved but who knows. Sarah also gave me a relationship "bill of rights" during our first meeting and it has shaken my world up at the foundations. I have passed it along to my daughter and sisters too and they have also been helped."

Barbara

"The last 2 years have been the hardest of my life! I, like everyone else never expected my wife to cheat. I have spent a lot of time trying to figure things out and although it doesn't help with much of the pain, Sarah has bean able to help me make sense of what has happened in my marriage, and with that comes relief. Sarah's look at our whole marriage as well as family history has shown me just how complicated affairs are. Sarah's ability to very quickly analyze our very complicated past, and provide very direct answers without a lot of fluff is part of what makes her amazing at her calling."

Glen