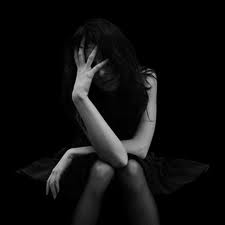 It seems that except for our "Open Mic" discussions, the last several weekly topics haven't generated much conversation at all.  That most certainly is our fault for not coming up with topics that are relevant and/or interesting enough for you guys to comment on.  For that we apologize.
I hope that this week's discussion topic will put an end to our losing streak and get us back on track.  If not, then I guess we either consider moving away from the weekly discussions or, well, I don't know what else.
If you all have a topic that you want to discuss, by all means either mention it in the comment section or shoot us an email.  We typically will run with most topic suggestions as long as they're appropriate.
That said…
In our last survey, 64.46% of you guys said that you are struggling with "Dealing with your own triggers and memories of the affair"
That's a pretty darn high percentage.  So let's talk about them.
No doubt that after finding out about your spouse's infidelity, you've been through a tremendous amount of emotional trauma.  It's been life altering indeed.  It may be hard for you to really believe that you will ever heal from this.
You may think that you will be forever stuck with the triggers, obsessive thoughts and memories of the affair and that you may never reclaim your peace of mind.
The mind is a powerful thing. After the affair the mind can manipulate your thinking to the point that you can obsess about your spouse's affair and/or the affair partner. These thoughts and images can be both destructive and controlling. But they are there. And we all need to learn how to deal with them.
With this in mind, here are some questions to consider with respect to dealing with triggers, obsessive thoughts and memories after infidelity:
What thoughts of the affair or the other person are playing in your mind today?
How would you describe the thoughts and images that have come to you after the affair?
What affect have these obsessive thoughts and images had on your quality of life and ability to move forward?
Have they lessened with time, or strengthened?
What, if anything has helped  to lessen these thoughts and their control over you?
As always, please respond to each other in the comments.
Thanks!
Linda & Doug