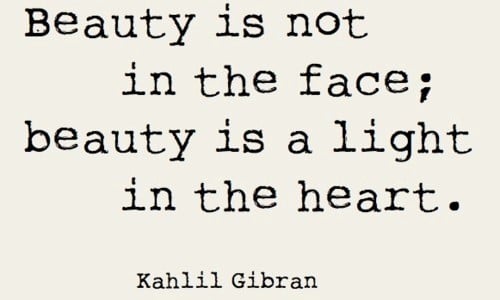 By Sarah P.
There's nothing like betrayal to throw your self-esteem for a loop. When your spouse betrays you, you are devastated. But, your devastation might pale in comparison to the hit that your self-esteem takes when this happens. 
Infidelity is the worst of the worst when it comes to damaging your self-esteem. Even though you know it's not about you, there are still society's messages directed at you.
Many people will whisper and wonder whether or not you were a good wife or husband  and if your spouse cheated because of your deficits not his/hers.
But, still this pales in comparison to the blow your self-esteem takes whenever you think of the other person. Thinking of the other person and how she/he was able to lure your spouse away down the rabbit hole really takes the cake in terms of self-esteem destroyers.
Feelings must be dealt with
It's not rational, but most feelings are not rational. I would go as far as to say there are no wrong feelings, just wrong actions. Feelings should never be stuffed or suppressed—feelings are not wrong. So, it doesn't matter if the feeling is rational or not—they need to be dealt with.
Hurt feelings, feelings of rage, feelings of abandonment, frustration, lack of trust, and a myriad of others are valid to the person that feels them. Because these feelings are valid, they are worthy of being accepted and even examined. After all, feelings can serve as warning signs of what is to come and they can help you gauge where you are in the recovery process.
When your spouse has betrayed you, you are allowed to feel whatever you feel or need to feel. Don't ever allow others to invalidate you by minimizing your feelings or making light of your feelings.
This is especially true for your spouse. Do not allow your spouse to invalidate you by making light of your feelings, by telling you to get over it, or by telling you he/she no longer wishes to hear how you feel.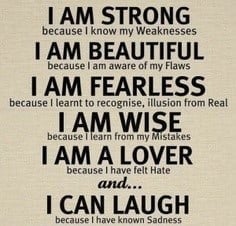 You are entitled to feel whatever you need to feel about the betrayal. It doesn't matter if your spouse minimizes the betrayal and expects you to minimize it as well. You are entitled to feel.
For example, let's say that your spouse kissed his/her coworker. Let's imagine that you found out about the affair before the kiss turned into something else. Even though it was a passionate kiss, you are going to feel the sting of betrayal.
Of course, your husband or wife, being angry that he/she was found out, will try to minimize your feelings. If he/she sees you sulking over the fact that you were betrayed, he/she might just tell you that you need to get over it because, after all, it was just a kiss and therefore it was no big deal.
This could not be further from the truth. It does not matter if it was an emotional affair, a physical affair, or even just a passionate kiss on "one occasion." All of these acts constitute a betrayal of marriage.
While some may argue that some acts were worse than others, they all say one thing: Houston, we have a problem.
It's a problem that turns your life upside down, a problem that makes you doubt your reality, a problem that makes you wonder if anyone is trustworthy, and a problem that cuts to the very core of your sense of self. Your rational mind says it's not about you, but your heart tells you that it might be about you.
If you start to believe the lie that you did something wrong, you can come up with one million different reasons as to how you might have failed. Suddenly, you wonder if you're enough for your spouse or enough for anyone really.
These thoughts might linger just below your conscious thinking, but they still influence you profoundly. The place where they will influence you the most is in the area of your self-esteem (or lack of it).
Unfortunately, self-esteem is not something that your spouse can give you, but it is something that he/she can take away from you, if only momentarily. The malaise is only compounded by the fact that we live in a look-ist and an ageist culture. If you watch TV or even glance at a magazine, it would seem that almost everyone fears the "O" word: old.
Some say that this is the main driver for the midlife crisis affair. For instance, a man does not want to be thought of as old (neither do women for that matter). Men fear of loss of virility and subsequent impotence.
Remember: impotence has two meanings: 1) loss of erection and 2) being in a state of powerlessness. Men are praised for their strength, youthful sexuality, and their inherent power. Getting older means that a man can lose all three of these things.
This can induce a lot of fear in men and I really believe that it is the main driver behind the mid-life crisis. Getting a youthful partner has nothing to do with the wife, but has everything to do with the man's paralyzing fear.
But, when a man does this, it induces a cascade of fears in a wife. A wife possibly fears that one day she might be thrown away because she is old and cannot compete with a younger mistress. Yet, no one escapes the hands of time.
So, should we really be afraid of getting old?
Aging is no more than a biological process. Fear of growing old is simply a symbol for deeper fears. Women fear being abandoned due to old age and men fear losing power. Nonetheless, aging is not the problem. The problem lies in how we perceive getting older.
Now, I want to circle back and talk about how this relates to self-esteem…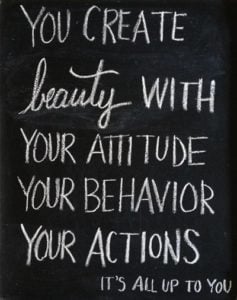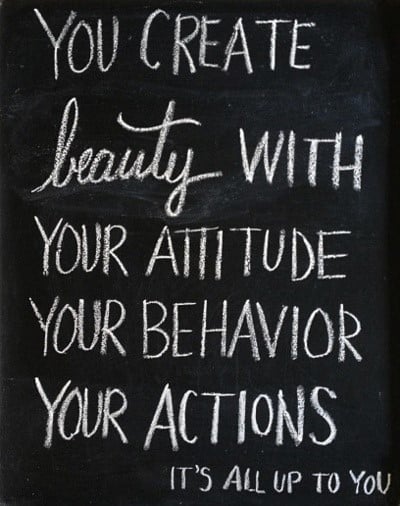 We must do a great deal of re-framing. First of all, there is the old adage that beauty is as beauty does. You were the one who remained loyal to your marriage, held up the family in times of crises, lived your life as an honorable man or woman, and remained a good husband or wife. That is beautiful!
If you are a woman, you have given birth to lovely children and your body shows all of the love that you have given. Your body is a testament to your ability to give life to another, to sustain life through actions such as breastfeeding, and it's just pure magic, really.
You are the repository and the creator of new life and the one who has responsibly raised the next-generation. You are beautiful precisely because you are a wife and mom (and maybe because you are a grandma too!)
Whether man or woman, the truth is that age and experience define all that is beautiful. How we live our lives well defines beauty. Kindness to others defines beauty.
In it's pure essence, beauty is internal and it can be seen in the soul, which shines through your eyes. Beauty is something that you do on a daily basis and beauty is shown through your actions.
In fact, your spouse's betrayal should stand in stark contrast to all that you are and all that you stand for. You were the one who kept constant integrity. That's beautiful. You were the one who took the high road and chose to be a good wife/husband and mother/father. That's beautiful. You live a life where you do not hurt others. That's beautiful.
Contrast that to the other person. It doesn't matter what her/his exterior might look like, I can guarantee that she/he is an ugly human being. She/he is a wretched creature who chose to disrupt the beauty of the family and the sanctity of marriage. That's ugly. She/he chose to lie, to be selfish, to pursue something that went about shattering lives in secret. That's pure ugliness.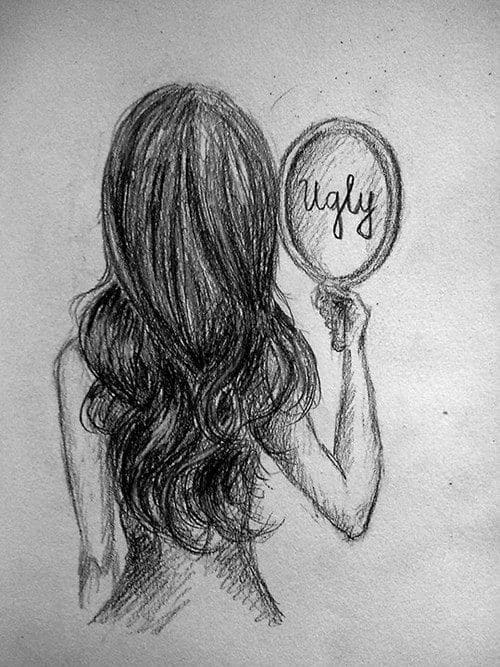 Most likely, she/he tried to get your spouse to leave you and your family. She/he is the most ugly person in the world because of that. And, even if she/he happens to have a sliver of the kind of external beauty that the world often admires, soon she/he will be ugly on the outside as well.  
Beauty is something that can only be cultivated from within. Do not allow yourself to think for one instant that you are less than beautiful. Do not allow negative thoughts to fool you into believing that you are less than.
In reality, you are more than because you gave more love, more kindness, and acted with more integrity. You will always be more than – and the other person will always be less than.
But, you are beautiful because of all of the right things that you did do and the bad things that you did not do.
I dedicate this video to all of you because you are wonderful just as you are:
httpv://youtu.be/GXoZLPSw8U8
Build Your Self-Esteem 
Self-Esteem isn't everything; it's just that there is nothing without it."

~Gloria Steinham
Now, let's dive in to the practical steps you can take to build your self-esteem. I have come up with a list of ten things that can help.
Put a gag on your inner critic
Amy Morin at Forbes notes, "The private conversations you have with yourself can be either a powerful stepping stone or a major obstacle to reaching 'goals.  If your inner monologue repeats things like, 'I'm going to embarrass myself,' or 'No one is going to talk to me,' as you walk you into a cocktail party, you probably won't appear relaxed and approachable. Or, if you're thinking, 'I'm never going to get this job,' in the middle of an interview, you'll struggle to present yourself in a confident manner.
Often, those negative predictions can quickly turn into a self-fulfilling prophecy. Your thoughts greatly influence how you feel and behave which can cause negative self-talk to become downright self-destructive. Telling yourself that you'll never be successful or that you aren't as good as other people, will reduce your feelings of self-worth and deter you from facing your fears." (1)
Anytime the inner critic makes you believe un-truths about yourself, the inner critic wins. Anytime the inner critic tells you that you are not enough, put a gag on the inner critic!
The inner critic rarely gives any kind of worthwhile feedback. Worthwhile feedback comes from insight. The inner critic is just there to make you feel small. So it's time to put a gag on the inner critic and show him the door.
2. Don't compare yourself to people that you think are "better" in some way
Our world seems to be a competition of the haves and have not's and this is all measured based on material wealth, external beauty, or circumstances. We cannot use material items or situations as a way to gauge whether or not we have a decent life.
We certainly cannot base happiness on these things. Why? Well, because in the long run they don't have the ability to satisfy. Also, they are fleeting and can be taken away at any time. The way to have self-esteem is to be a person of value by being kind and having iron clad integrity.
3. Spend time with supportive friends and family members. Banish the Debbie or Dan Downers.
Sometimes we have friends who try to bring us down. People who do that are usually fearful and insecure. Sometimes, their energy can be like a black hole. It is best to avoid these people because you have enough on your plate.
But when it comes to affair recovery, it is best to avoid people who want to focus on the negative and want you to do what they think you should do.
Some people lose friends after their spouse has had an affair. The reason they lose friends is because some of their friends think they should have left their spouse instead of staying and working it through. These are the Debbie or Dan Downers.
You are the one who must live your life and live with your decisions. It's always easy for someone to tell you what to do if they don't have to live with the decision.
4. Check your need to be perfect at the door
Perfection can become a kind of unhealthy obsession. Merissa Bury notes, "This idea of perfection — no flaws, no issues, no problems — seems to infiltrate all our lives at one time or another. And like the yearning for perfection in the workplace, we also yearn for perfection in other aspects of our lives, whether it is a perfect family, perfect spouse, perfect job, or some other kind of perfect life situation. And living in a society that embraces achievement, it's no surprise that many Americans feel compelled to meet such high standards in their lives." (2)
But, perfection is going to drive you crazy.
The way I look at it, each of us needs to prioritize things in our life via importance. When I evaluate what is important, I use the "death bed" test. I ask myself "when I am 95-years-old and on my deathbed, will this matter?" When seen in that light, priorities come into focus really quickly.
Spending time with children and grandchildren trumps having a clean house. Spending less time at a dead-end job trumps working yourself to death to climb an invisible corporate ladder.  Telling your spouse "I love you" more often seems reasonable. Letting go of the small things seems prudent.
5. Focus on the things you can change in your life (in your purview)
What can you change? You can change yourself. You cannot change someone else, no matter how hard you try. Many of us try to alter others through our own behavior. That is kind of like trying to whip up a windstorm by blowing hard into the air on a calm, sunny day. It just won't work. The only person that you can change is YOU.
6. Exercise and eat healthy food (fish oil, vitamins)
Study after study has demonstrated that exercise and fish oil has anti-depressant effects. Anything that adds an anti-depressant effect is good for your self-esteem. When your body and mind feels good, YOU feel good too.
The Omega 3's in fish oil have the ability to improve mood, even out mood swings, ease the pain of arthritis, contribute to heart health, lower blood pressure, and even make the mind sharp. Now, that is good news.
7. Learn something new
This is about self-mastery and self-mastery builds self-esteem. So, go ahead and pursue that thing that you have always wanted to learn and give yourself enough time to get good at it.
I have a friend who is in her late 70's. She has a Master's in Education but has always wanted to pursue a PhD. She was bemoaning the fact that she would never be able to get a PhD because she is "too old." I told her that was nonsense. Her mind is sharp, her body is in great shape and she has the stamina of most 50-year-olds. She has the money and time to pursue another degree. The only thing that is stopping her is her self-perception. Don't allow your self-perception to hold you back.
8. Volunteer
This one is straightforward. When you are doing good to others, you feel good. Volunteering can lead to better mental health:
"Volunteering offers vital help to people in need, worthwhile causes, and the community, but the benefits can be even greater for you, the volunteer. Volunteering can help you reduce stress, combat depression, keep you mentally stimulated, and provide a sense of purpose. While it's true that the more you volunteer, the more benefits you'll experience, volunteering doesn't have to involve a long-term commitment or take a huge amount of time out of your busy day. Giving of yourself to others in even simple ways can help those in need and improve your health and happiness." (3)
9. Own it (own who you are not who others think you should be)
It doesn't matter what you look like or what you have. Just own it. Own whatever you are good at.
Own the beauty that God gave you instead of wishing you looked like someone else. Own the fact that you have been through infidelity and own the fact that you are okay and everything will be okay.
Hold your head high because infidelity does not define you and it does not have to define your marriage either. There were still the good times, there was growth, there was family, there was love, laughter, anger, happiness, tears, fears, worry, and everything else. Own it all.
10. Let go of should's
Stop should-ing on yourself!
In a Huffington Post article, author Melody Pourmoradi says, "If you learn that you are in fact doing what someone else is expecting of you and not what you want or feel is in line with your highest good, challenge the thought and make a conscious decision that is in line with YOUR personal values. A good question to ask yourself would be "What is my reason for taking this action?" or "Is this decision in my best interest or in the best interest of someone else? This awareness is key so that you can understand what the motivation truly is behind your actions." (4)
One of the biggest traps we can fall into is the trap of "should." I should do… fill in the blank or I should not do… fill in the blank. Sometimes a should can be good, but most of the time it can lead us down the wrong path.
For example, 'good shoulds' are ones that remind you to keep your integrity. But, most other 'shoulds' come from a bad place. For example, "I should be more attractive" or "I should have a new car like my neighbor" or "I should allow someone else to control my life" are all 'bad should's.'
Summary
In summary, there is a lot to celebrate—most of all it is cause for celebration that there are many avenues through which you can build your self-esteem after an affair has occurred. Part of this involves your mind-set and part of it involves action.
I tend to think that challenges in life are a good thing because each challenge invites is to learn something essential and to become a better version of ourselves.
Going through infidelity is the ultimate teacher in terms of marriage. It shines a light into our marriage, into our spouse, and even into our own minds. We can learn from it and we can use it to become stronger than before. So, embrace the change.
If you have any personal questions or comments for me, you may email me at: Sarahp.emotionalaffair.org[at]gmail.com
How has your week been? Please let us know in the comment section below.
Sources: 
Morin, Amy. Taming Your Inner Critic: 7 Steps To Silencing The Negativity. From http://www.forbes.com/sites/amymorin/2014/11/06/taming-your-inner-critic-7-steps-to-silencing-the-negativity/#51f0f22d6316
Bury, Merissa. How Our Obsessions with Perfections Makes Us So Imperfect. From http://www.huffingtonpost.com/merissa-bury/perfectionism_b_2457599.html 
Volunteering and It's Surprising Benefits. From http://www.helpguide.org/articles/work-career/volunteering-and-its-surprising-benefits.htm
Pourmoradi, Melody. Time to Stop All the Should-ing. From http://www.huffingtonpost.com/melody-pourmoradi/time-to-stop-all-the-should-ing_b_8228134.html