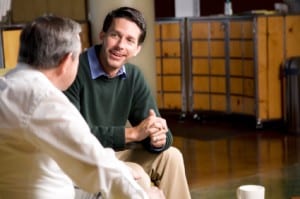 One of our readers left a comment recently where he mentioned that during his affair recovery he has made an effort to reconnect with "real" male friends that are also friends of his marriage. Please note he was referring to friends of the same sex. 
I thought that this was a really good idea.  One that I wish I would have followed through on early on in Doug's emotional affair.
The comment brought me back to when I first became suspicious of Doug's relationship with Tanya. At the time he told me they were just friends and that she was "helping" him with our marriage.  Obviously I was very naïve and trusting.  So much in fact that I contemplated calling and thanking her for helping us.  I imagine they would have had a nice laugh about that!
As time passed it came to light that she was actually destroying our marriage and Doug's commitment to me while our relationship was slipping away.  In many ways he had forgotten all my good qualities and any happy times we had spent together.
Everything I was trying to tell or convince him was falling on deaf ears.  He had devalued me as a wife and perceived me as trying to control him.  Instead of trying to bring him closer to me, I was pushing him farther away.
It was so difficult for me knowing that she was the only person he was sharing his problems with and that her "advice" was in complete contrast to what I was telling him. He trusted her and believed that she had his best interest at heart. However, she knew only one side of the story–and one side of Doug–to offer such important advice.
He was still denying his relationship with her, so basically I was still in the dark as to what was going on in his head.  I begged Doug to call a couple of old friends that had good marriages and respected me as a person.  I needed someone to push him out of this affair fog.  It almost appeared as he was brainwashed and had totally forgotten everything that I had meant to him.
I Thought About Getting a Friend Involved in Our Affair Recovery
I wanted him to talk to someone who could help him with his confusion and let him see the implications of his actions.  His thoughts had become so selfish and one sided. I wanted someone who knew us, our marriage and our children to jerk him back to reality–the good reality. The reality he had been working for all his life. I didn't want someone to tell him that he was crazy. I just wanted someone to help him realistically look at his marriage and at his affair and try to make a decision based on his true feelings—not based on an illusion.
I wish now that I would have called them, told them what was happening and maybe they could have helped him pull away from the affair. I truly believe this to be a great approach that you might want to try if you're spouse or partner is having an affair.  Approach a trusted friend who has your best interests in mind and let them knock some sense into your cheating spouse. I bet it will help with your affair recovery.