What if moving on after infidelity means ending your relationship?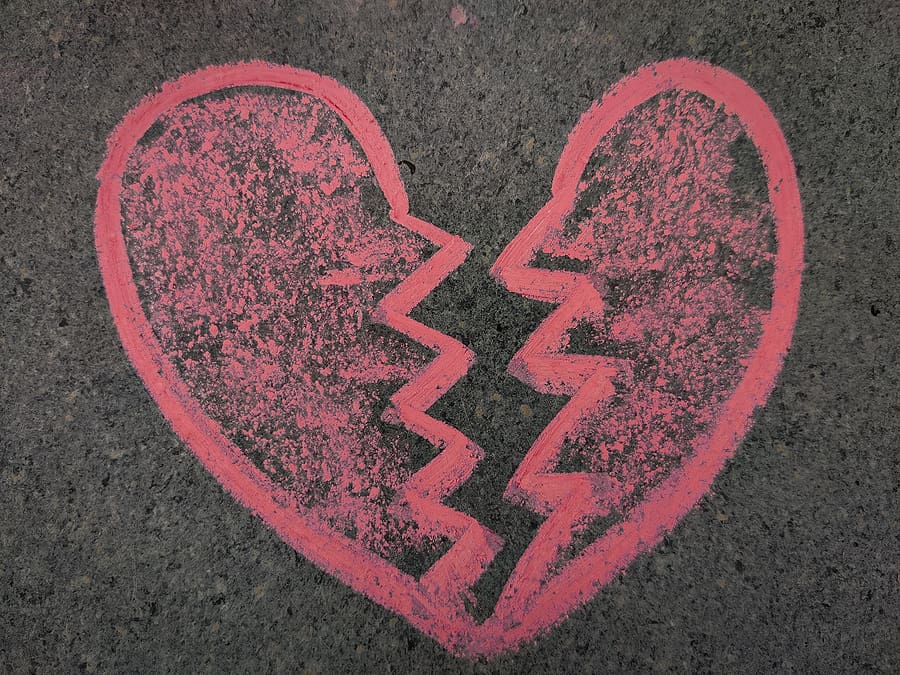 By Linda & Doug
There are a lot of books about affair recovery, healing and moving on after infidelity, but they all seem to be written for couples who want to stay together after an affair. What if that's not the case and you decide that you must end your relationship, and move on?  Or maybe you have already made that decision.
Perhaps you have gotten to the point where counseling isn't really helping or you're sick and tired of rehashing your relationship. The damage has been done and it's more than you can take.  Whatever the reason, you've decided to give up.
Or perhaps you had made the decision to leave some time ago and are having a difficult time healing, forgetting and living the life you want and deserve.
You simply want to stop thinking about the affair and your (ex) partner, but it's difficult as they keep popping into your head way too frequently. You need them to go away – to heal – to move on.
Just as important, down the road when you meet someone new, you don't want to carry emotional baggage and trust issues from the infidelity into the new relationship.
What's the best way to do this?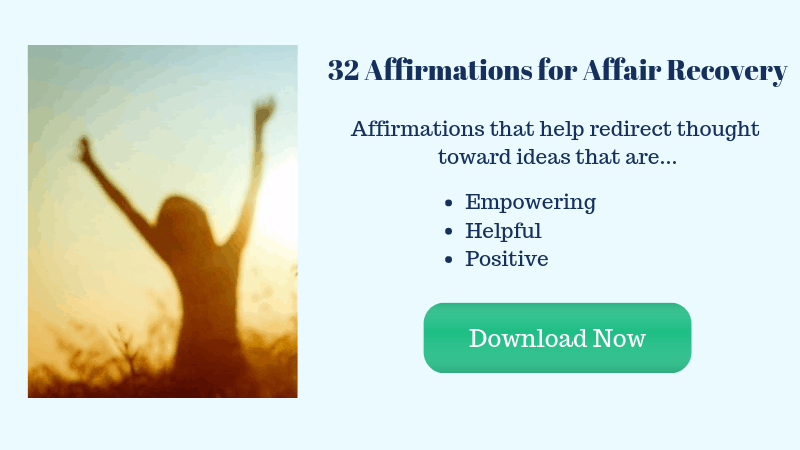 There isn't a simple answer to this question. You can't force your brain to stop thinking about something when it is still processing a major event.
For a period of time, your life was deeply connected to someone else who is no longer around, so lots of things about that time are going to make you think of him/her. You can't change that, and it's healthy to just accept the situation and the hurt you are experiencing.
What you can change, though, is how it affects you going forward. How long are you going to let it affect your life?  Feeling really upset about your (ex) spouse's infidelity has nothing to do with the choices you make on a daily basis going forward unless you let it.
Moving on after infidelity doesn't mean changing your feelings, it means taking control of your behavior and beliefs in regards to those feelings.
As for counseling, it's up to you to decide whether it's helpful or not. But you might have success with a different counselor if this one isn't working, or you might have more success with this one if you let the counselor know that what you're doing now isn't working for you.
In the video below, relationship expert and broadcaster Lucy Beresford has some interesting thoughts on moving on after infidelity and whether ending the relationship is the best course.
Some Suggestions for Affair Recovery, Healing and Moving On After Infidelity
Let it all out. Be easy on yourself. Allow the grieving process.  If you feel like yelling, go find a place you can yell and just let it all out. If you want to cry, don't hold back. The more you try to hold it back and pretend you're not feeling anything, the more you end up thinking about it.
Let yourself feel whatever emotion your situation calls up, because you have to feel it to really be able to let go. Don't fight it or push it away.  Fighting it means you are putting off dealing with it. You've lost a huge part of your life. It is okay to feel however you feel.
Then, after you've let yourself grieve or rage, try to dismiss the thought from your mind and focus on something that is actually relevant and important to your present life. You are on a long, hard journey towards the new self you will become without him/her. Each intrusive thought is a step away from the person you were in that relationship. Feel it, acknowledge it, and let it go.
Get busy. Do that thing you always wanted to do but didn't have time before because you were with your partner.  Take a class or join a health club and do something you've never tried before.  Maybe try to learn a foreign language. Convert your anger into energy and inspiration toward a new activity or hobby. Obsessively throwing yourself into a new project like a book, website or business helps.  The actual activity helps keep your brain occupied with something interesting and not on your situation.
Get strong.  Are you able to work out? Go running, go to the gym, take karate lessons – something physical. Physical exertion is an awesome way to work out the feelings you're experiencing right now – and it's good for you!
Meet new people.  Not necessarily for the purpose of starting a new relationship though. Join an activity group or go to more events and just meet people who are interesting and fun. Meetup.com is good for this!  New friends, places and habits not associated with the previous partner help.
Major changes and fresh starts help. You might want to symbolically start a new chapter in your life by changing your cell phone number, your email address and discard anything else that you could that was associated with the old you.
Make new memories of the self to supplant the old memories of the self. After all, identity is primarily composed of memory, thus the sooner you can replace the memories of the previous you with memories of the new you, the faster you will reshape your identity.
Give love and accept love.  Let other people love you and find ways to be loving towards other people. The time leading up to the end of a relationship is hell on your self-esteem and your sense of your own desirability as a partner. Spend time building up your other intimate relationships. Reach out to family and friends. Spend time with them doing things you enjoy together. Lend them an ear, lend them a hand, cheer them up, laugh with them, dispense hugs and compliments.
Doing this will help you to remember that you can be loved – just as you are.  And even though you might be carrying a lot of baggage, you are still someone people like to spend time with. Remember that even though one person was untrustworthy and unkind, there are plenty of others who are the opposite.
Know that the kind of love you give is love that other people want, even though one person rejected it. Spending time with the people who love you will go a long way towards losing your baggage.
Laugh about it.  This may sound silly and unimaginable, but it can work.   Laugh at this and help your mind realize that there were ups and downs, the same as anything, and in the end, it didn't work out. By laughing at it, you transfer the power from the fear of it happening again into the vault of experience that will enable the next steps in your life.
Realize that there can be a brighter future ahead.  Your relationship and what you have gone through have left you with broadened experience and increased maturity. You have the opportunity to be very careful in your future choices. This means that when you meet someone new and establish a new relationship, that person will be the sort of person that makes your ex seem like a shadow, and you will wonder how you ever settled for him/her.
Your future partner will be the sort of person who will aid you in processing and letting go of the baggage and issues you bring with you. These things won't frighten or turn him/her off.  This person  will be instrumental in re-establishing in you the ability to trust and to live abundantly.
Let time take its course.  All of the points mentioned above make the time it takes easier; you still need time, and a lot of it.  However, you might try to give yourself an end date for your grief.   You might come to find that the grief isn't productive or healing. 
So pick a date a few weeks in the future and tell yourself that it's okay to totally immerse yourself in your grief up until then, but then you have to stop. By indulging yourself, you can make it easier to nip any useless, negative or spiraling thoughts after the deadline.
This is a significant turning point for you. Rehashing the relationship was a way of hanging on to it. Now, you're at the point of actively letting go.
You've got the power and the freedom to set the course of your own life again and now that you're smarter and grounded you're ready to move forward.
One day, you are going to get through an entire day without even thinking about what happened–and you probably won't even realize that you didn't think about it. 
All this said, it will be a long road to affair recovery and moving on after infidelity and you'll probably find these thoughts recurring for quite some time. Don't get discouraged, and be patient with yourself. You'll get through it.
*Originally published on Oct. 13, 2011 and updated on July 27, 2021