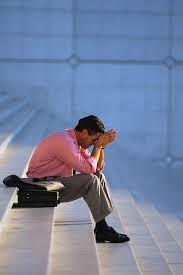 Last night, Linda and I were out at a baseball game and ran into a friend who we haven't seen in quite a while – maybe 2 or 3 years. We talked for awhile and both of us left the conversation with our jaws hanging.
Here's the story…
Our sons played summer travel baseball together back during high school and as a result,  "Mike" and I coached together for about 3 or 4 years. That was about the extent of our relationship, as once the season was over we would rarely speak to or see each other until the following spring when baseball started up again.
Mike was a solid family guy in his early fifties. He owned a very successful business, had a nice looking wife and three good looking kids. He donated a bunch of his time and money to his community and to the local high school baseball program. A deacon at church, he was a devout Christian who never missed a Sunday service – even if we had a baseball game.
Generally speaking, Mike was a great guy and a pillar of his somewhat smallish community. He still is for all I know.
A great guy, but…
One thing that always rubbed me the wrong way about him though, was that he had the habit of 'preaching' his Christian views and would often voice his disdain for people who used foul language, drank alcohol, didn't go to church, lived together out of wedlock, etc. I always felt he was a little self-righteous.
Now, I have no problem with people who practice any kind of faith along with their views and opinions. Whatever it is they believe in is just fine with me but I don't necessarily want or need to hear about it – especially on a baseball diamond. It goes the same for politics. If your goal is for me to tune you out then all you have to do is start talking religion or politics, and you'll soon see me with a blank stare and my eyes glazed over.
So anyways…
As Mike was walking to his seat, Linda and I noticed he was with a woman (not his wife) and two teenage girls (not his daughters) walking down the aisle towards their seats. He had obviously dropped a ton of weight, his hair was styled and he was dressed nice for a baseball game. He noticed us as well and stopped to say hello, so we chatted for a few minutes.
Shortly into the conversation we had mentioned that while driving around one day a few months back, Linda and I had noticed him walking along a street in a neighborhood near the school where Linda teaches. (It's a lower income neighborhood and we found it quite strange at the time to see him walking around the area because it was about 15 miles from where he lived.)
He replied to us that he now lives in that neighborhood with his son and that he had divorced from his wife a couple years ago and was at the game with his fiancé and her two daughters. We finished the conversation with a little more catching up and then he went on down to his seat a few rows in front of us. All I could say to Linda was "Holyyyy crap!"  We were stunned to say the least.
I quickly pulled my cell phone out and shot my good friend and assistant coach a quick text letting him know the news I had just discovered. Surely he would be as surprised as I was. His reply…
"That's old news. His wife left him a few years ago after she caught him f*%king his secretary."
"Thanks for telling me!" I replied. "Obviously Jeanie (his ex-wife) took him to the cleaners!"
We were shocked…
I was shocked. Linda was shocked. But after a few minutes we both admitted that we really weren't all that surprised by the news. Infidelity can strike anywhere and anybody – even those who profess to be morally superior to the rest of us and preach about the evils of adultery and other sins. Remember the likes of Jimmy Swaggart and Jim Bakker, or more recently, Bob Coy?
And it's not just the TV preachers that are guilty of this hypocrisy. It's the local pastor, the Bible-toting mother of five who lives down the street as well as people from all walks of life, professions, color or creed.
As I write this, it's the morning after our chance meeting and the shock has worn off. I'm not sure how I really feel about Mike's apparent fall from grace. He's still a nice, generous, successful man. I still consider him a friend – not a close friend, but a friend nevertheless. It's just something about his past "preaching" and the revelation about his infidelity rubs me the wrong way…