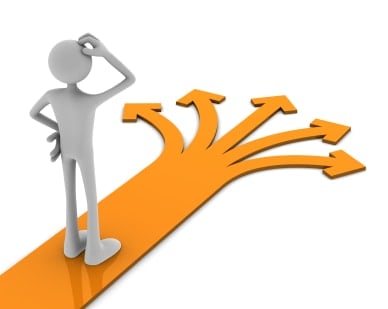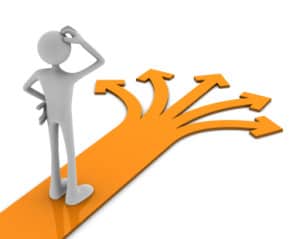 As a betrayed spouse, one thing that we crave but is missing after an affair is discovered, is some certainty about the future. The unfaithful spouse who is remorseful and repentant typically desires this as well.
Certainty is not typically out there to be had though.
Uncertainty can be described as the lack of ability to predict what's going to happen next. Uncertainty can create negativity, anxiety, insecurity and can suck away all of your strength.
Usually, you are most uncertain right after D-day but that doesn't mean it just suddenly disappears after a few months. It can last for a long time for some people.
And since life is inherently uncertain, there is no way that you can totally eliminate uncertainty. You can only manage it.
There is much to be uncertain about
The BS wants to know for certain that the affair is over and that the CS is committed to the relationship and the hard work ahead. The gift of forgiveness may be something that is uncertain as well. They also need to be certain that another affair won't happen in the future. They want to be certain things will eventually be better.
The remorseful CS wants to know for certain whether they will be forgiven and how their spouse's healing process is going to play out. They also want to know what to expect from their spouse emotionally and mentally. There also might be some residual uncertainty with respect to their relationship with their affair partner.
These are just a few things that one may need to be certain about. Your list may be different and probably much longer depending on where you are in the recovery process.
The problem is that there are virtually no certainties when it comes to recovering and healing after an affair. And it's very difficult for one person to have any control over the other in this situation.
There's not a map to where either you or your spouse will get to or how long it'll take you both to get to wherever that is. Even if you had a trustworthy emotional roadmap and a timeline, your ability to affect, much less control, the pace at which your partner processes things would still be limited and indirect.
It's better for you to continue to focus on the steps and changes in your own way of living that you can control directly.
So how do you manage uncertainty after infidelity?
I tell a short story in our Crisis Management module to help illustrate how uncertainty can work and how to possibly manage it…
"Several years ago while at home alone in the basement, I heard our door bell ringing over and over again and the dog barking crazily. Now, I had been running the vacuum sweeper so I gathered that I must have not heard the door bell initially and whoever it was must have been getting impatient and really needed for me to open the door.
As I ran up the stairs to the front door, I noticed right away that nobody was there. Then all of a sudden, I heard a massive pounding on our back door as if someone was trying to break in.
I quickly ran to see and sure enough there were two men trying their hardest to force their way through the door and into our home. I sort of froze for several seconds not really knowing what to do. Should I yell or should I scurry to the phone and call the police? (This was pre-cell phone days.)
As the door started to buckle I decided that yelling was the best course of action, so I yelled out, "Hey, what are you doing?" Well, you would have thought I pulled out a machine gun because those two men ran like a couple of scared deer.
Now, granted I was not hurt in any way and nothing was taken from our home, but that was one of the most frightening minutes of my life and the incident created a massive wave of uncertainty in me – and eventually in Doug.
It wiped out a lifetime of confidence and security. Nothing to that point had really prepared me for such a situation and I really didn't know how to handle it, nor prevent it.
It also raised several questions. Was our house safe? Will this happen again? Do we need protection of some sort or an alarm system? What other preventative measure should we take? Should we just move?
Infidelity does the same thing. It wipes out a lifetime of trust and security which then can become a huge roadblock for betrayed spouses as they try to recover. Infidelity destroys the confidence in our own ability to protect or prevent certain things from happening.
So in our attempted break-in situation, I came away with the lesson that living in a home, as in life, entails dealing with various risks. That is a given. It's how you deal with those risks that matter.
So instead of moving or worrying every day or doing something that goes against my nature, like purchasing a gun, we decided to manage the risk. To cope with what was handed to us.
We installed deadbolts, outdoor security lights and an alarm system. And best of all, we still live in that same house.
So what I'm telling you is that in order to face the uncertainties that go along with infidelity, you need to learn effective coping strategies – the key word being effective.
The more effective your coping skills, the better you will be able to bounce back from pain, trauma, adversity, and uncertainty."
There is nothing for certain when recovering from infidelity, just like there is nothing certain in life. The future of your marriage (and life) can change in an instant.
You are going to face uncertain times, but that doesn't mean that you will never have a feeling of stability again. It can and will come back. You have the power to create an outcome that can be better than the way things were before.
Please share how uncertainty after infidelity has affected you  and your relationship in the comment section below.
If uncertainty after infidelity is an issue for you right now, you might want to check out the Crisis Management module where we provide you with a game plan for effectively coping with the affair so that you can better handle the uncertainty and all that goes with it.