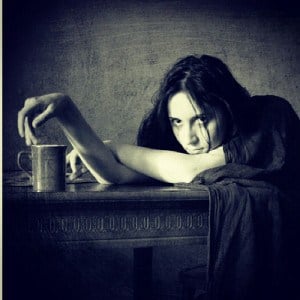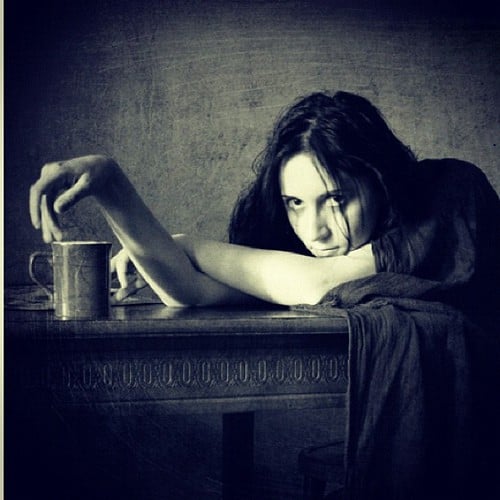 From my personal experience and observations I've noticed that there is an interesting transformation that can occur in most victims of infidelity.  It's the transformation from being traumatized to being bitter.
The victim of an affair has indeed suffered a life altering trauma.  We are filled with pain from the betrayal and struggle daily with the myriad of emotions, thoughts, images and triggers.  Eventually, these fade (or at least their effects do) and often tend to transform into rage, disgust and bitterness.
The victim may begin to lash out more and have a sense of feeling out-of-control at times.  You more than likely love your spouse and you want to stay married but you're just so damn mad at his/her stupidity, selfishness, insensitivity, etc., etc., etc.
This is all very normal but what I've witnessed is that during this transformation the victim tends to think that he/she is stuck or even falling backwards in their affair recovery and healing process.  There may even be a sense that they are sabotaging the relationship as well as their desire to recover and heal.
Sometimes they can't really put a finger on what's going on but all they know is that they feel worse than they did before.
Not good!
A recent email we received set the wheels in motion for me to try and offer some sort of help/advice for those of you that may be experiencing this same type of situation. 
Controlling the strong emotions after an affair
I think that it all boils down to how we handle these strong emotions that try to overtake us.  Know that we can't necessarily prevent or avoid having these strong emotions in the first place, but we can learn to deal with them more effectively.
When faced with such strong emotions, if we dwell on them and go over and over the thoughts that trigger these emotions, it only serves to reinforce their strength and power. But if we can somehow consciously and deliberately try to engage our brains in more rational thinking, we can gradually offset the power of these emotions.
The result is that little by little, we can be able to control our emotions instead of having them control us.
Let me tell you that this is not easy and it does take a lot of time and effort, but it can work – and it has for many who have traveled this same road.
One of the authors who I admire and respect is the late Peggy Vaughan.   She is the author of The Monogamy Myth and was a survivor of her husband's many affairs.
Here is an excerpt from her book about her own effort to overcome her strong emotional reactions with more rational understandings.
"I know from my own experience that it is possible to recover from a mate's affair. I understand how it feels in the beginning when you're overwhelmed with fear and pain. When I first became suspicious that James was having affairs, I didn't think I'd be able to survive if it were true. My emotions were very much in control with almost no perspective to offset them. I honestly felt at that time that my life was ruined.
I gradually came to realize that I wasn't alone, either in my experience or in my personal interpretation of it. As my understanding of affairs grew stronger, my self-esteem grew stronger as well. It felt a little like a see-saw, as I gradually shifted from being controlled by my emotions to being able to rationally understand what had happened.
This process involved years of talking about my experience with a great many people and reading everything I could find about the subject of affairs. Gradually, its grip on me loosened and then slipped away one day when I didn't even notice. There was no great moment of truth when I knew I was over the hump. It was a very slow process of turning it inside out and upside down until I had control of it instead of it having control over me.
This is a common dilemma for many people—getting enough understanding to overpower their emotions. Often they are able to accept and understand what has happened intellectually long before they recover emotionally. One person talked about sounding very reasonable and rational on the outside while dying inside from feelings of hurt and anger.
I can honestly say that I never get emotionally stirred up and upset anymore about my husband's affairs, and I don't think I could have reached this point without deliberately talking about and dealing with the issue. I don't think I'm unique. I'm no more forgiving or understanding or strong or unemotional than anyone else. But I licked these emotions, and I believe anyone can. In fact, not only is it possible for a person to recover from this experience, but it's also possible for them to come out of it with a greater sense of self-worth than before it happened."
My experience was very similar to Peggy's – though I still get "stirred up" at times when thinking or talking about Doug's affair.  However, those emotions and upset feelings quickly go away.
I found it interesting that Ms Vaughan stated that her self-esteem improved as her knowledge and understanding of affair dynamics increased.  I've found that since I have become knowledgeable about this stuff I have a much greater understanding of why things happened and why things were said, etc., and it has allowed me to view things in a much more rational manner.  The emotions are removed from the thoughts more often than not.
Going back to the shift from trauma to bitterness…Could this not possibly signify a shift from feeling weak and like a dependent doormat to feeling more capable and independent?  Therefore, doesn't that also signify an improvement in the victim's self-esteem?
If so, perhaps this newly found strength can be used to do the kind of tough work towards effectively dealing with this issue—not just trying to set it aside and go on.
Giving in to the cold, angry and bitter feelings and letting them grow and fester will only hurt in the long run. But the energy from the strength that may underlie those feelings can be a good resource for addressing the whole situation in a more productive way.