Recently a reader wanted to know what I have learned from the cheaters that post comments to this site.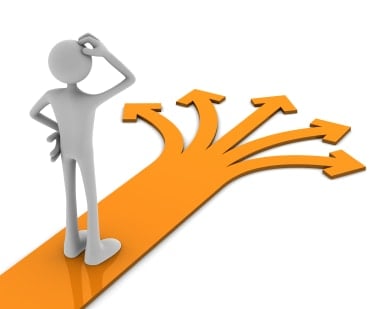 By Linda
I have to say it isn't really so much the things I've learned from cheaters but more like what I've observed about their behaviors – Doug included.
Before I go any further, I want to be perfectly clear that I am not talking about all cheaters.  There are many on this site who I truly admire and appreciate.
These are the cheaters who have done everything possible to repair the damage that their affairs have caused.  They are the cheaters who have grown and learned a great deal about themselves and their marriages.  These are the cheaters who I feel are of great value to this website.  They are the ones we all can learn from and use their helpful information and points of view to help us repair our own marriages.
That being said, I want to point out a few of the cheater's behaviors that I have observed throughout our two years of doing this blog that I feel are destructive and can be a barrier to affair recovery.
If you are a cheater and wish to save your marriage, you might want to conduct some self-behavior modification if you are guilty of the traits that I'm about to describe.

3 Things I've Learned from Cheaters
I guess the most disturbing behavior I've observed by the cheater time and time again is the selfishness – the belief that everything is about them and how they are hurting, feeling and grieving.  They believe there are only two people in the world that are important or valuable – them and their affair partner.   I have witnessed many cheaters who lack compassion and empathy and are unable to see beyond the fantasy world and understand the pain their selfishness has caused.
Another behavior is their inability to let go of the affair partner or the fantasy.  They often seem to be afraid to look beyond the fantasy and really understand what was happening within themselves that allowed them to be vulnerable to an affair.  They choose to remain personally static rather than do the hard relationship work.  They don't want to grow up and they believe that their fantasy world is so much better. Little do they know that as long as they remain there the chances for contentment and happiness are slim at best.
Finally, the cheater's thinking appears to be very one-sided or narrow minded.  They are only considering half of the story.  Most times a cheater will justify their affair by stating that they found in their affair partner the things that were missing in their marriage, or that their affair partner was meeting their needs.  Perhaps they felt unloved and unappreciated in their marriages as well.
I'm certainly not disputing these facts, but they rarely discuss the other side of the story.  The cheater rarely talks about the positive contributions their spouses have made in their lives – the good times and the sacrifices their spouses have made over the years. They rarely mention what they saw in their spouses that made them fall in love with them in the first place and the possible joint factors that could have contributed to the demise of their marriage.
The Psychology of Affairs: The Games People Play and the Lies that Bind 
Questions a Cheater Should Ask Themselves
Sure, the cheater has every right to feel that their spouse was not meeting their needs at the time.  They can also feel head over heels in love with their affair partner.  They can feel the pain of withdrawal after their affair ends and they can reminisce about how exciting and fun their affair was.  However, along with these things, I feel they also must ask themselves the following questions:
What did they do to make their marriages better prior to their affair? (See video below by Dr. John Gottman)
How many relationship books did they read?  (By the way, "101 Sexual Positions Guaranteed to Improve Your Sex Life" does not count).
Did they seek counsel with a therapist or other friends of their marriage to discuss their marital problems? If not, why?
What discussions did they have with their spouse about the kind of relationship they wanted and how they could work together to achieve it?
What are the personal changes they made to improve themselves as well as their relationships?
If the work and the changes were to no avail, what conversations occurred about their unhappiness and the permanent choices they were going to make if they remained unfulfilled in their relationship?
What about all the date nights they planned for their spouses or how they responded when their spouses walked in the door?
How many times did they show appreciation or give their undivided attention towards their spouse?
Have they ever called or sent their spouse a text message just to say hello or showed affection without wanting anything in return?
Did they instigate real changes in their relationship that actually had an effect on their marriage?
Did they do everything possible within their power before they decided to destroy their marriage by having an affair?
I also want to say that the behaviors I mentioned can go both ways, as there are many betrayed spouses that are demonstrating some of the same selfish traits as that of the cheater and need to ask themselves the same questions.  Many also fail to understand or admit their part in the deterioration of their marriages.  There are also betrayed spouses that need to look deep within themselves and learn to forgive and heal.
Let's face it…none of us were taught in school how to react to and overcome infidelity, and none of us are anywhere close to being perfect, so we all have some things that we can learn from each other.  
I for one, have learned a great deal since we started this blog – things about myself, about Doug, about our marriage and about relationships in general.  It just sucks that it took an emotional affair for this learning to happen.