After an affair our infidelity support group is often friends and family. Sometimes this turns out good but other times…not so good.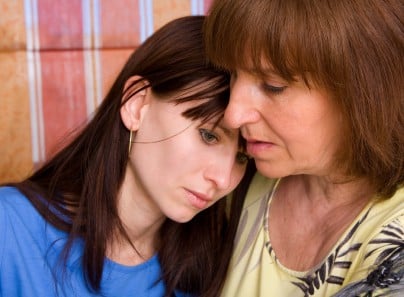 By Linda
When faced with infidelity we often turn to friends or family for comfort, advice and support.  Sometimes this turns out to be the right thing to do and other times it can be a huge mistake.  So it's important to be careful who you entrust to be your infidelity support system.
In our situation, no one in our family knows anything about what happened or what we have been through.  I did however, approach a few friends for help and support.  One friend eventually stood out from the rest and wound up helping me the most.
One thing to note is that I made sure that who I confided in was able to consider what was in my best interest, and wasn't a member of the Doug-hater club. The friend I confided in also helped me to see both sides.
And honestly, I never really bashed Doug. I never said anything negative about him. I really did talk about how I contributed to the situation: "I did this; I did that." My friend never really had to say, "Oh, Doug's terrible. You should dump him!"
There's Positive and Negative Infidelity Support
Many times when people are hurting they're looking for someone to build them up.  But there's a big difference between building you up and somebody that joins with you to tear down your spouse.
The tearing down of the spouse can energize you as a negative kind of energy that typically takes you to some really nasty places. It may get you out of the pain at first, but it's going to end up delivering even more pain in the end.
Fortunately, my friend's concern was mainly with me and my well being.
4 Reasons Why Couples Counseling is Not a Good Idea if the Affair Has Not Ended
We really didn't talk much about the dynamics between Doug and I and what was happening. She just wanted to make sure that I was okay and that she was there for me. She didn't try to boost my ego or make me feel like I was always right.  She also didn't become a spouse-basher, which would have become more destructive than helpful.
Both types – the 'builder upper' and the 'tearer downer' (sorry for that) – generate some energy.
The kind of friend that builds you up is generally more of a positive type of energy than the type that puts you out of pain by tearing other people down.
The person who tears others down may help get you out of pain, but the negative energy becomes a vortex like a roller coaster.
Once you're on it, you can't stop until the end – and the end is not a pretty place, because all that venom and stuff like that is going to come out, and it's going to end up being an obstacle to getting things worked out between you and your spouse.
What can happen when you start sharing the negativity is that the other people start taking it as their own. 
For instance, if I was mad at Doug and I started talking to somebody about how he hurt me, it would be real easy for that other person to become a member of the Doug-haters club, even though Doug hadn't done anything to them.
Those members of the 'club' can get in the way of healing for the relationship when it comes time to heal.
It's almost like you've got a whole crowd of people who have their own agendas as opposed to just helping the spouse who was hurt.  And that will not only create problems in your marriage, but can also create tension between you and the person who is trying to be supportive.
So think things through very carefully before choosing your infidelity support system.
If any of you have experiences – good or bad – with friends and family as your support system after infidelity, please tell us about them in the comment section below.