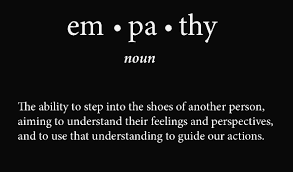 By Sarah P.
Empathy is the most mysterious transaction that the human soul can have, and it's accessible to all of us, but we have to give ourselves the opportunity to identify, to plunge ourselves in a story where we see the world from the bottom up or through another's eyes or heart."  – Sue Monk Kidd
Empathy is at the heart of all successful relationships. While relationships can exist without mutual empathy, much misunderstanding and breakdown in relationships can be traced to lack of empathy for another.
Lack of empathy from a wayward spouse toward a betrayed spouse is perceived as selfishness, self-centeredness, coldness, and egocentricity by a betrayed spouse.
When a wayward spouse is in the affair fog, he or she often sees his sins as the sins of the betrayed spouse. He or she projects his or her failings onto the betrayed spouse and can seem indignant, blaming, and callous. There is a sense of irony because often the fog can cause a wayward spouse to see himself or herself without blame and he or she can project the cause of his sins or misdeeds onto the betrayed spouse.
The lack of empathy from a wayward spouse towards a betrayed spouse causes deep wounds in the betrayed spouse who feels that his or her loved one cannot see the other side of this overwhelming breach of trust. These wounds are magnified when a wayward spouse cannot sympathize, let alone empathize, with the wounds of a betrayed spouse.
Neither party can empathize with the position of the other, although in this case it is the wayward spouse's responsibility to empathize with the betrayed spouse so that the wayward spouse might understand a sliver of the harm he or she has caused. Often, both parties feel wounded by the actions of the other, although the wayward spouse really has no logical reason to feel wounded.
Where Do These Wounds Come From?
Let's go back to the very beginning and look at one of many answers. Today we will be exploring attachment theory, emotionally focused therapy, and the power of empathy. This post is not meant to indicate that this is 'the answer' but only one of many pieces of a larger puzzle.
One answer to pinpointing the origin of these profound wounds comes from one of the originators and main proponents of Emotionally Focused Therapy (EFT), Dr. Susan Johnson. Emotionally Focused Therapy is a tested and reliable approach that is used for assisting couples in repairing the intense emotional rifts that can occur in long-term relationships.  This method has been helpful in assisting with recovery where infidelity has been present.
EFT theory centers on attachment theory, which is the idea that the early bonds individuals formed with loved ones have created a framework through which one relates and attaches to subsequent individuals. If due to extenuating circumstances an individual did not develop a securely attached relational style with early caregivers, an individual's core sense of security and emotional safety can be destroyed due to infidelity.
Dr. Susan Johnson explains what happens using an EFT framework after infidelity has been discovered:
"Infidelity is then seen as a potentially devastating threat to attachment security that hyper-activates the deceived spouse's attachment needs and fears and so creates a crisis that must be addressed and resolved if the relationship is to survive and thrive. When an EFT therapist listens to spouses describe the impact of their partners extra-marital involvement with another, he/she hears that these clients talk in attachment terms. In my office, Margie told her husband, "What hurts the most is that I was not in your mind–I did not matter to you in these moments with her. You did not take me into account. You were willing to risk our relationship for this 'excitement.' How can I ever depend on you again? Also, you lied to me and broke our commitment. I am wounded–I have lost the sense of us as a couple. And when I asked you–when I was weeping and asking you–you avoided, shrugged it off–like my pain didn't matter to you and you tried to put me off and cajole me with hugs. I can't hug you–let you close. I can't kiss you– thinking that you gave her kisses too. But I can't bear the distance between us either. I need your reassurance–and I don't believe it if you give it. There is no safety–no ground to stand on here." These words echo the observations of attachment theorists who point out that a secure attachment is based on a sense that you exist and are prized in the mind of the other, that you can depend on the other when you need him/her and that this other will cherish and protect rather than reject or abandon you. When this sense is shattered there is a traumatic loss and the process of separation distress, angry protest alternating with seeking contact and clinging to the other, as well as depression and despair are elicited. Margie's final words about her ambivalence, her distancing and her need, also echo the words of theorists who point out that attachment dilemmas where the loved one is both the source of and solution to pain are fundamentally disorganizing and overwhelming to deal with. For many clients, affairs constitute what EFT therapists have termed an attachment injury (Johnson, 2002), a trauma or wound, a violation of trust that brings the nature of the whole relationship into question and must be dealt with if the relationship is to survive." (1)
For everyone who has experienced the pain of infidelity, Margie's words ring true. At the very core of the healing process lies a paradox. The paradox involves an infinite dance of push and pull, engaging and retreating, with a seemingly distant or non-resolution.
According to EFT theory, this painful dance will likely continue until the core matter is addressed—and this core matter is the wounding breach of trust and thus security in one's relationship and indeed one's entire being. Infidelity seems to swallow the betrayed spouse whole and does so in the most unforgiving of ways. Infidelity can hit to the core of attachment that developed in childhood.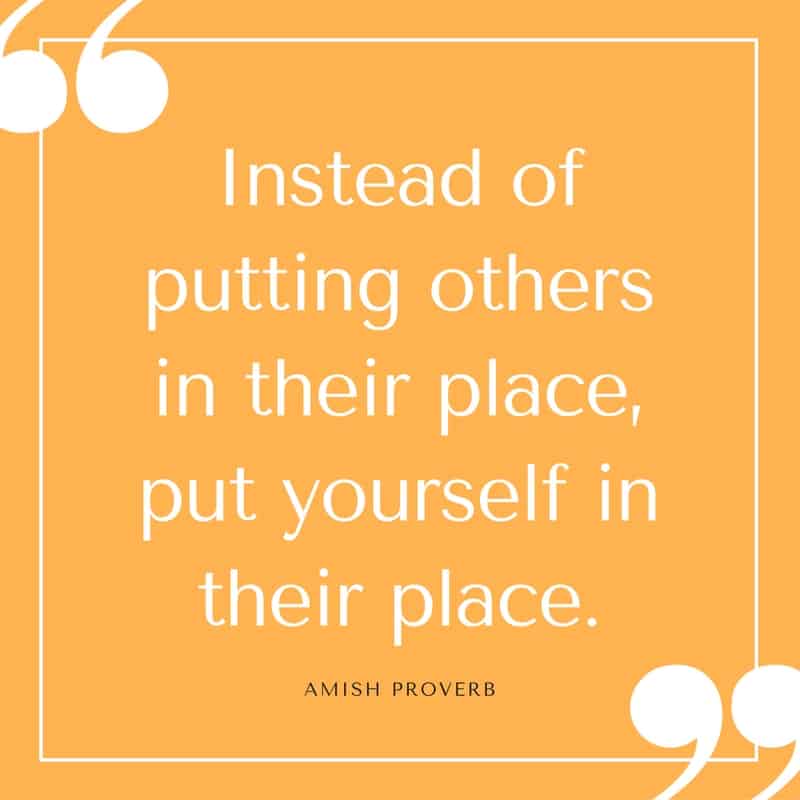 A High-Level Primer on Attachment Theory
But, let's back up a bit and take a brief look at attachment theory so that the larger context of this article can be understood.
Attachment theory is important because some therapists and researchers believe that the attachment styles that individuals form early on in life literally direct the way in which subsequent relationships are formed. These attachments even have an effect on the way that individuals perceive and respond to interactions with others. There are four different attachment styles and they generally form between the ages of birth to three:
Secure: Secure attachments are formed when a caregiver remains a constant in a child's life and is sensitive, attuned, and responsive to the child's every need. Breach in security can occur when the child is separated from the primary caregiver for extended periods of time or has multiple caregivers. There is a movement called attachment parenting where parents carry their children in front packs or backpacks and are never separate from their child from birth to three. I am personally a proponent of this parenting style.
Ambivalent/Anxious: Ambivalent attachments are formed when the primary caregiver is never consistently attuned to his child's needs. For example, if a child cries because he or she is uncomfortable, a caregiver will respond to a baby's need. However, if this response from a caregiver is inconsistent, a child never knows if he or she will get his or her need met. This type of parent could have issues such as alcoholism or substance abuse, but this likely occurs where depression is present. This parent is not malignant, but is most likely dealing with a larger crisis in life.
Disorganized: This type of attachment occurs when a primary caregiver is physically abusive or emotionally cruel or frightening to a child. The primary caregiver is simultaneously the child's source of survival and demise. In order to survive, the child must rely on the very person who harms him. This type of caregiver might often lash out in verbal or physical violence if the child does something that displeases the parent. This type of parent almost always has issues such as alcoholism or substance abuse.
Avoidant: In these situations, the primary caregiver is not emotionally attuned to his or her child's needs at all. These caregivers encourage early independence and often do not comfort a child in distress. If they do interact with a distressed child it is usually tell to them to stop crying. These caregivers show little to no empathy for their children and often behave as if the child is a burden. You might see this kind of parent tell an injured toddler to "grow up" or they might simply walk away from a child who is in distress. This type of parent could have issues such as alcoholism or substance abuse or could be generally neglectful.
Was that painful to read those descriptions? I will tell you that it was painful for me to write them. I am of the school where I believe every child should feel valued and profoundly loved by his or her parent. I do not believe there is ever too much saying or showing that you love your child, especially when that love comes from a place of selflessness, not neediness, on the part of the parent. I have encountered too many parents who cling to their children for emotional support, instead of the other way around. It sets up a very harmful dynamic that sets the stage for a lifetime of harmful relationships for the adult child.
Attachment patterns influence whom we marry and while there is only one healthy attachment pattern, there are three unhealthy ones. Each of these three harmful attachment patterns set the stage for finding and perhaps marrying partners that unknowingly create the same kinds of wounds that someone received as a child.
Whatever style a child grows up with seems normal to him, unless he is exposed to a glaringly different style and has the insight to understand something was wrong in his or her household. This is not always the case and often people marry others who are like a parent with whom they had a conflict. They hope to subconsciously work through those difficulties as adults within their marriage. Others marry individuals who are the exact opposite of the parent who wounded them. They hope to escape the pain of the trauma they received while growing up.
If you want to know more about Attachment Theory, here's a video that digs deeper:
httpv://youtu.be/7X6g7T1IT-I
We internalize the view we have of ourself
Above all else, people internalize a view of themselves due to how they were treated as children. This internalized view sets the stage for how they will perceive and react to interaction with others later in life. It will also set the stage for personal resilience (or not) and how deeply interpersonal trauma effects them. Dr. Susan Johnson explains how all of this impacts us as betrayed spouses:
"Attachment theory also points out that models of self and other are internalized from repeated interactions with those who matter most to us. The model of the other as a dependable attachment figure, who prioritizes the spouse and the bond with the spouse, is seriously compromised by events such as affairs. This model has then to be reconstructed in couple sessions. When Margie asks, " How can I put myself in your hands again?"–part of what she is asking for is a clear narrative, an explanation of how the affair occurred and was dealt with, so that her spouse may again become known and predictable. Models of self are also threatened by these events. Margie says, "I was a fool–you made a fool of me." More importantly, she sometimes blames herself for her spouses' behavior and, in her despair, concludes that she is indeed unlovable or deficient–or he would not have turned to another. Many partners who believe that they are "strong" and should instantly end a relationship with an unfaithful spouse, have great difficulty coming to terms with their experience of vulnerability and helplessness. The EFT therapist is prepared for these responses and actively helps the client work through these fears and self-recriminations. Attachment theory states that the essence of a secure bond is mutual emotional accessibility and responsiveness." (1)
At the heart of mutual emotional accessibility and responsiveness, we find that empathy is key. The wayward spouse must set aside pride, secrecy, and shame in order to empathize. He or she must place himself or herself in the shoes of the betrayed spouse. As painful as it is for the wayward spouse to make that switch, it is necessary. Empathy is the key to understanding the betrayed spouse's wound and it is essential for rebuilding trust.
After all, how can trust be rebuilt if a wayward spouse cannot empathize with the feelings of the betrayed spouse?
If the wayward spouse cannot empathize, recovery will only happen on the surface. Recovery and renewal of the marriage will never take root in the wayward spouse, and in my opinion, this leaves the wayward spouse open to emotionally harming the betrayed spouse further during the recovery process.
Here is the crux of it all: at some point, the wayward spouse must feel the intense pangs of hurt that have become the new normal for the betrayed spouse. In a way, the wayward spouse must live a similar kind of crippling emotional pain before the wayward spouse can truly understand the hurt of the betrayed spouse. They must make that empathic connection in order to truly understand the gravity of betrayal.
And yet… some might never be able to do so.
Will the ability to get through to the wayward spouse fall on the betrayed spouse? No. It is much more complex than anything the betrayed spouse can do if the systems for empathy are lacking.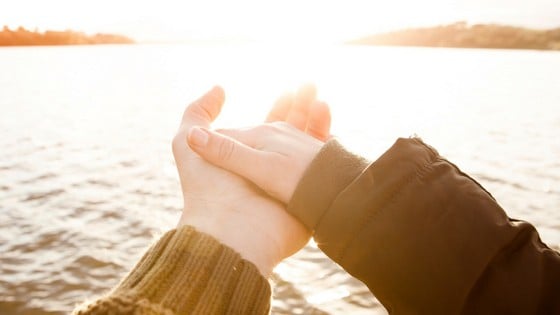 Where Does Empathy Come From?
Recently, there has been some ground-breaking work done on empathy. Neuroscience has made tremendous contributions to the understanding of the human mind and has shone light on our moods, the way we love, and our motivations. It turns out that empathy originates in a very particular area of the brain. Up until now, it was assumed that people felt empathy when they used their own emotions as a reference point. Recently, it was discovered that the story of where empathy originates is different. Christopher Bergland explains:
"In a study published in the Journal of Neuroscience on October 9, 2013, Max Planck researchers identified that the tendency to be egocentric is innate for human beings – but that a part of your brain recognizes a lack of empathy and autocorrects. This specific part of your brain is called the right supramarginal gyrus. When this brain region doesn't function properly—or when we have to make particularly quick decisions—the researchers found one's ability for empathy is dramatically reduced. This area of the brain helps us to distinguish our own emotional state from that of other people and is responsible for empathy and compassion… The right supramarginal gyrus ensures that we can decouple our perception of ourselves from that of others. When the neurons in this part of the brain were disrupted in the course of a research task, the participants found it difficult to stop from projecting their own feelings and circumstances onto others. The participants' assessments were also less accurate when they were forced to make particularly quick decisions… Until now, social neuroscience models have assumed that people simply rely on their own emotions as a reference for empathy. This only works, however, if we are in a neutral state or the same state as our counterpart. Otherwise, the brain must use the right supramarginal gyrus to counteract and correct a tendency for self-centered perceptions of another's pain, suffering or discomfort." (2)
I am particularly interested in the idea that the brain must counteract the self-centered perceptions of another's pain, suffering, and discomfort.
So, if the wayward spouse is in the affair fog, his or her brain will not be in a neutral state or the same state as that of the betrayed spouse—quite the contrary. This further complicates the picture. Thus the implication is that the brain of the wayward spouse will need to make the necessary self-correction that is required to feel empathy.
But, since the affair is of a personal nature and since the wayward spouse is in the altered state of the fog, I will venture to guess that this self-correction becomes difficult. I would also venture to guess that this is one of the issues that might contribute to why a spouse can stay either in the fog for so long or take a very long time to recognize the pain that the betrayed spouse has experienced.
So while the betrayed spouse is in the fog, the experience of the betrayed spouse and the wayward spouse are the polar opposite of the other. The wayward spouse is not in the same state or the neutral state that is required to really empathize with the betrayed spouse. At least this is one of the takeaways that I have concluded from this new finding. I am not a neuroscientist and so he or she might have a different view.
How Does This Impact Communication?
Communication, in all relationships, is more of an art than a science. Each person has a different point of view and a different experience of an event than the other. This is sometimes referred to as the Rashomon effect. That Rashomon effect is named for the Japanese film, Rashomon, and Wikipedia further defines the effect:
"The Rashomon effect is not only about differences in perspective. It occurs particularly where such differences arise in combination with the absence of evidence to elevate or disqualify any version of the truth, plus the social pressure for closure on the question." [1]
This phenomenon can certainly be found when it comes to infidelity.
In many cases of infidelity, save email, voice, or video records, there is no objective truth to be found. A betrayed spouse must rely on the wayward spouse's filtered version of the truth and often lives with the distress of knowing that they, the betrayed spouse, will never have access to the whole story or objectivity. Even after a couple has recovered from infidelity, a betrayed spouse often experiences an uncomfortable feeling that when it comes to the affair, they are aware of only the tip of the iceberg.
The only way to go is to try to move forward, but both parties often need to play a role in this process. One of the best tools a betrayed spouse has is encouraging empathy in the wayward spouse.
But how can someone encourage empathy in the person while in the fog?
Enter Dr. Gail Gross, the founder of the Empathic Process. She developed the Empathic Process in order to teach both couples and families how to foster more healthy communication. Dr. Gross encourages couples to find a location in the heart of the house, such as the kitchen, to have a conversation. She defines the empathic process as thus:
"The rules of engagement in the empathic process include both intimacy and respect. Each person speaks a third of the time while making physical contact during communication to maintain an intimate atmosphere. Both partners maintain eye contact during communication. At no time does either partner defend against accusations sent their way.
 The last third of the time is used for mutual conversation with both partners invested in the successful outcome of their dialogue. This approach can be used weekly, at a set time in a set place, and as a time for reviewing the week's problems and mutually solving them.  As a result of the empathic process, a safe place is created, in which both partners can return at any time.
Never use confidential information as a weapon while fighting.  If you ask your mate to tell you honestly what he or she thinks of you, only to turn around and use it against him or her, trust will be broken and intimacy injured.
Also, pay attention to your partner's feelings and refrain from saying hurtful or reactive things. You can win the battle but lose the war by damaging esteem and demeaning your partner." (3)
Dr. Gross also believes that there are some other skills that need to be present in order for the empathic process to work. For example, she recommends that each partner in the relationship accept the other just as he or she is. This hearkens back to the idea of "radical acceptance" that some counselors use as a foundational tool in therapy. Dr. Gross also believes that is essential to accept and validate the differences in one another instead of trying to change someone. As we know, the only person we can change is our self.
Dr. Gross also brings up a good point about wants versus needs. She believes that our needs are based in our early interactions with caregivers and that our wants are similar to aspirations. One must differentiate between what is a want and what is a need and bring oneself into harmony with the two. It is also important to understand the difference between the two.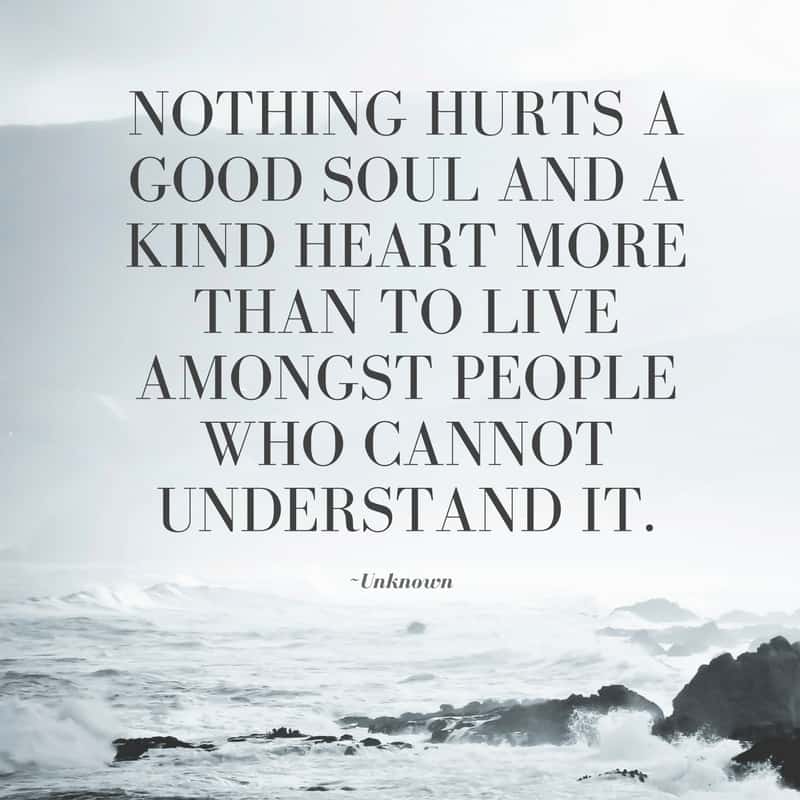 A Quick Exercise…
So, here is an exercise for the next time that you would like to communicate about a topic that often causes disagreement.
Take a seat at the kitchen table and be sure that there are no other distractions such as children, televisions, or electronic devices. Set ground rules such as:
Listening to critical feedback without getting defensive
Radically accepting differences in your partner that are non-deal breakers. (A non deal-breaker is something like a political view or an opinion that does not influence morality or integrity.)
Use of "I" statements and how someone makes you feel when they do x, y, or z.
Hearing your partner out without interruption.
As you speak, I want both of you to make eye contact and to hold each other's hands. That might seem like the very last thing you wish to do while talking about a disagreement, but I want for you to try it. I want for you to put yourself into your partner's shoes and listen non-judgmentally.
Listening non-judgmentally does not mean you must agree with someone. It simply means giving them the space to talk and for them to finish their thought or perception without being interrupted or harshly judged in the moment. I would like for you to maintain eye contact and hand holding throughout the entire conversation.
Before you knock the process, try it. After I found out about empathic communication and actually used this process, I will tell you that it is very powerful. Instead of my husband and I going into hurt mode in our minds, we were able to talk about a difficult topic while realizing that we were still a team.
I know that it seems like a challenge to do this when speaking about infidelity, but I urge you to try it out a couple of times. Tell your spouse house his or her infidelity has made you feel while using gentle words, making eye contact, and hand-holding. While this does not solve all of your problems, it is a process through which you might gain more understanding of your spouse and in turn gain a stronger relationship.
Getting Into the Empathetic Mindset
Jeff brown, the author of the book Soulshaping, talks about the impact of empathy on his life. Indeed, it appears to have changed everything:
"In my late twenties, something shifted. I became more conscious of empathy as both a healing tool, and a way of being in the world. It served me in my efforts to stop personalizing the behaviors of others. If I could get inside their journey, I could see where they were coming from and stop making it about me. And it served me in my efforts to be understood by others. After an early life riddled with hateful judgments, I relished the feeling that someone was taking in my experience with an open and receptive heart." (4)
Jeff has also developed his own trademarked Empathy Process, which is deeply healing. One of the elements that Jeff stresses is the idea that during communication, ones goal is to really hear, see, and be present for the other. He recommends the following idea to assist in getting into a mindset where one is really able to drop one's own narrative of hurt and make it about the other person. He recommends the following to get into the mindset:
"As one you have blessed with the opportunity to receive your sharing, I promise that I will hold the space with as much kindness, genuineness and openness as I can. This process is not about me. It is about my receiving your experience. It is about my empathizing and walking in your shoes. I will do my best to remove any biases, hard feelings and projections from the field so that I can be fully present for your experience. I will not attempt to re-frame your experience, nor will I judge you for it. And I promise you that I will not share any of the details of your sharing with others, without your express permission. This is your process. It is safe here." (4)
Dropping one's narrative and becoming one with the state of mind of the other is transformative in and of itself. But, specifically in the case of infidelity,  I cannot stress enough that this is a process in which the wayward spouse should engage.
Even though the wayward spouse had the affair, the wayward spouse has his or her own narrative, which involves the alleged hurts they received from the betrayed spouse. When a wayward spouse is still in the affair fog, he or she will have developed a narrative, which allowed the wayward spouse to have an affair. Often this narrative involves perceived hurts caused by or deficits on the part of the betrayed spouse. If anyone needs the empathic process, it is a wayward spouse.
However, the empathic process is especially recommended for any discussion that has been fruitless in the past. If you would like to read more about Jeff Brown's Empathy Process, I encourage you to read his entire article, which can be found in the sources below. Jeff has many brilliant ideas that can truly cause a needed shift in consciousness. Even though he doesn't specifically speak about infidelity, his process can be used to address any kind of wound or breakdown in communication.
In summary, if there is anything to drive a rift between a couple and turn positive communication on its head, that thing is infidelity.  Eventually, a couple must find common ground and communicate in ways that facilitate healing. The empathic process can help.
Even if a wayward spouse is not interested in discussing the infidelity, a betrayed spouse can still use ideas from the empathic process. A betrayed spouse can start first and model a healthy communication style. Even if you have given up hope, empathy is powerful because it joins people together. Fighting for affair recovery or your personal recovery from the pain is worth it because living your best life is worth it.
All my best to you in your continued recovery.
If your marriage has almost fully recovered from the affair, what communication styles worked for you? Was there any particular thing that provided a breakthrough in the wayward spouse?
Sources:
Johnson, Susan M. Broken Bonds: An Emotionally Focused Approach to Infidelity. From http://relationshipinstitute.com.au/files/resources/2005p_Broken_Bonds_An_Emotionally_Focused_Approach_to_Infidelity.pdf
Bergland, Christopher. The Neuroscience of Empathy: Neuroscientists identify specific brain areas linked to compassion. October, 10th, 2013. From https://www.psychologytoday.com/blog/the-athletes-way/201310/the-neuroscience-empathy
Gross, Gail, PhD, Ed.D. The Empathic Process. February 7th, 2013. From http://drgailgross.com/relationships/the-empathic-process/
Brown, Jeff. The Empathy Process. March 17, 2015. From http://soulshaping.com/soulshaping/empathy-process/