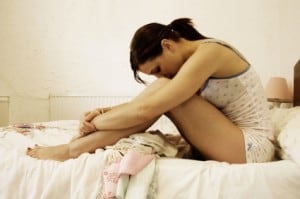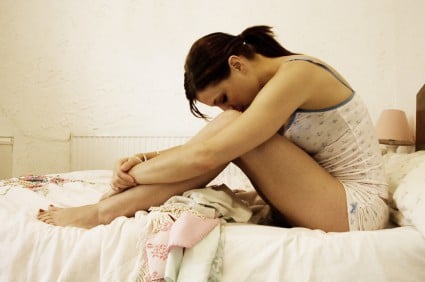 As I mentioned in last Thursday's post, I'm working through a personal development program called Optimal Living 101.  In one of the audios the speaker, Brian Johnson, mentioned some research findings that indicated that a typical person has approximately 60,000 thoughts a day – and 45,000 of those thoughts are negative.
Now, I'm not sure who did the research or how the heck they were able to come up with those numbers, but regardless I thought that those numbers were staggering.  They should also make each of us think a little bit about the thoughts that run through our brains which eventually dictate virtually everything we do.
Another concept that was introduced was that of "learned helplessness."    Now this may be a familiar term for many of you, but it was a new term for me – though it turned out I was somewhat aware of the concept. Even so, I needed to learn a little more about it.
What is Learned Helplessness?
Basically, learned helplessness is when a person begins to believe that they have no control over a situation, even when they do.  A common phrase uttered by a person who suffers from learned helplessness is: "What's the point in trying?"
The concept of learned helplessness was discovered accidentally by psychologists Martin Seligman and Steven F. Maier.   (For a description of their experiment, click here.)
One thing which often spares people from feelings of depression or helplessness is a sense of control over their own circumstances. A person should be able to walk away from an abusive relationship, for example, or voluntarily quit a stressful job. Learned helplessness, however, can cause a person to feel completely powerless to change his or her circumstances for the better.
Over time the person may begin to believe that no matter what they do, bad things will happen from time to time in a random fashion. Dysfunction arises when a person's negative experiences are generalized to their broader situation or outlook.  The result of learned helplessness is often severe depression and extremely low self-esteem.
It got me to thinking how in some cases there can be  learned helplessness as a result of infidelity.
An Example of Learned Helplessness as a Result of Infidelity
I was able to find the following excellent example from a website that perhaps many of you might relate to.
"Let's say that a man with a spouse who has a personality disorder notices that on the last few occasions that he returned home from work punctually and complemented her appearance that she treated him very well, fussed over him and paid attention to his needs. He tells himself that coming home early "seems to be working".

The next day he decides to surprise her by coming home an extra 2 hours early. Excited at his plan, he arrives home only to discover her with another man. His model for how his world works is devastated. He no longer has a sense of control over his wellbeing and personal security. He may tell himself "I'm so stupid!"

In reality his wife's unfaithfulness had nothing to do with him. It was rooted in her need for attention and her low self-worth. An opportunity arose when a stranger showed an interest in her and she succumbed. Along with the thrill, she has been feeling some guilt over her behavior and fear of getting caught and has sub-consciously over-compensated by being extra nice to her husband when he comes home.

In this example, the husband's behavior had no influence or control over the situation. However, in an attempt to rationalize what happened, he may begin to review all the things he has done to motivate his wife to hurt him so much. He is making the mistake of looking at himself to explain the random actions of his wife. He is learning to be helpless."
You may want to watch this brief video that demonstrates learned helplessness in a classroom environment.
httpv://www.youtube.com/watch?v=gFmFOmprTt0
Tips For Overcoming Learned Helplessness
When thinking of what the opposite of helpless and learned helplessness is, words like self-reliant, confident, optimistic, in control, hardiness and hopefulness come to mind.
Overcoming learned helplessness involves believing that your actions will make a difference in whatever outcome you're trying to achieve.  You need to shift your thinking and focus towards those things you can control with the belief that by doing so, it will make a difference.  I know, easier said than done, for sure.
For instance, if you feel that your negative outlook and attitude is causing your relationship to suffer, then you need to focus on and practice ways to become more optimistic.  You have to learn to be optimistic.
ZenTactics offers the following tips for overcoming learned helplessness:
Tip #1: Pick one area to focus on. What area of your life would you like to change? If you feel like the change is going to be hard, give yourself every chance by focusing on that one change. Don't try for other changes until you're sure you're making sustainable progress in your one area. Juggling too many balls can be stressful and make you ineffective.
Tip #2: Believe you can make a difference. Michael Jordan worked hard to improve his basketball game. But how motivated would he have been if he didn't believe anything he did would matter?
Tip #3: Stop criticizing yourself. Mistakes happen to the best of us. Don't blame yourself when things go wrong. Making a mistake doesn't mean you're stupid. It just means you're human. Brush it off and resolve to do better next time.
Tip #4: Start complimenting yourself. How often do you take time out of your day to compliment yourself? If you did something nice for someone, it's because you're a good person and you should compliment yourself for it. Psychological research has shown that giving ourselves credit for things that go right lifts our attitude to more optimistic heights.
Tip #5: Give yourself a better environment. If you're surrounded by people who are constantly tearing you down, you're not going to feel very optimistic. So if you have to change jobs to get away from negative co-workers or set some limits with certain family members, by all means, do it. A healthy environment contributes to an optimistic mindset.
Tip #6: Focus on the things you can control. There's a psychological concept called "locus of control." People with a high internal locus of control believe the outcome of events is due to their own actions. People with a high external locus of control believe that circumstances beyond their control determine events. Guess which group is happier? If you guessed the people with the internal locus, you're right. So always ask yourself, "what can I do to make this situation better?" Focus on what you can do to make a difference.
Tip #7: Reward yourself for little changes along the way. Reinforcing the little things you do along the way to the big change makes changing not only more fun, but also keeps you focused. As you think about the next step, you can also think about how you're going to reward yourself. So indulge in your favorite hobby, go out with friends, or do whatever it is that you find rewarding and relaxing.
We've spoken to many people who have had a spouse that cheated and they've spent a lot of time, energy and focus on trying to change their spouse's behavior. Most of these people eventually came to the conclusion that it is virtually impossible to do so, and as a result they felt powerless, hopeless and helpless.  Instead, they need to forget about trying to change the other person's behaviors and focus on their own.  This is what they have control over and is most important for their own wellbeing.
Have you experienced a sense of learned helplessness as a result of infidelity?  Please leave your comments on this topic below.