There comes a time where we have to make the decision that facing the pain of infidelity will help us understand it and work through it to heal.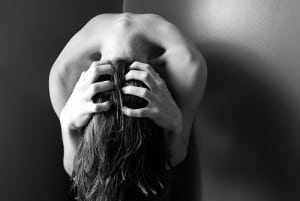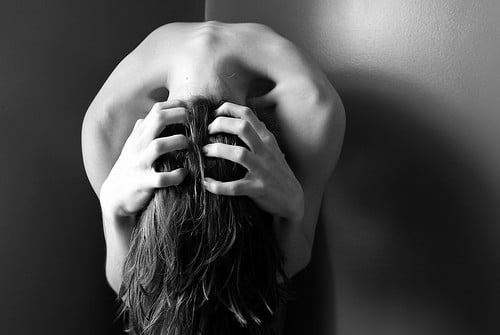 By Linda
The pain of being betrayed by your spouse is a strong feeling that can be difficult to process.  Why? Because the trauma of the betrayal creates within us many emotions, such as fear, confusion, shame, guilt, anger, and resentment.
These feelings are conveniently mixed in with our love for the very person who betrayed us – hence the difficulty in processing the betrayal.
There comes a time in our recovery and healing process however, where we may be faced with the decision to choose to remain angry, bitter, or resentful and assume the posture of a victim.  Or instead, choose to embrace the pain of the betrayal, while attempting to understand it and work through it to heal.
I would love to be able to say that I chose the second option. But I didn't. At least not at first.
Since I had never experienced such pain as the betrayal inflicted, I didn't really know how to process it. I didn't know how to deal with it on the surface, much less from an emotional standpoint. So instead, I not-so-skillfully combined the tactics of repression, self-doubt, avoidance, resentment and confusion to muddle through.
Many in the psychological and holistic community, when talking about dealing with pain and other difficult emotions, tell you that you must acknowledge the feeling, accept it as real and then use its power to learn from and help you move forward.
---
"We must embrace pain and burn it as fuel for our journey." – Kenji Miyazawa
---
That's all fine and dandy but facing the pain of infidelity is no easy task. So instead we tend to either wallow in the pain or try to avoid it altogether.
As hard as it may seem, there is value in emotional pain. The pain can help us to slow down and take our time to really understand it. That understanding can eventually lead us toward healing.
I wanted to share an excerpt from a comment a reader once made describing his efforts to face and embrace his pain.
Rather than fight my own mind for control, sometimes I have found it better to just sit quietly with my feelings and embrace them, rather than argue with myself/wrestle/deny/ruminate/hope someone invents a time machine for a do-over. Who's in charge here, anyway?!

Sometimes my feelings would seem irrational to an outsider who had never gone through this, or even to me. Sometimes my self-justification kicks in. Sometimes my sadness wells up. Sometimes anger towards her and frustration at being impotent to change the past.  Sometimes…(fill in the blank).

In other words, it's OK to not feel OK! Thoughts lead to feelings. Feelings should be fleeting things, intangible, changing and adaptable. It's when we get "stuck" in gear that the real trouble starts. At least for me.

So instead of grinding my gears, I try my best to acknowledge that not only are my feelings NORMAL, it would be ABNORMAL for me not to have them. A feather still moves beneath my nose, as I am alive….

So (when I can) I accept them, EMBRACE them as a sign of my normality/humanity.
So as you move through the process of healing from the pain of infidelity, remember you have a choice.  When you're ready – and only when you're ready – don't be afraid to utilize the experience and information that your pain and emotions provide.
What you're feeling is normal and it's more than OK to have those feelings. But instead of just muddling through them, allow them to provide you with insights and clarity as to who you are and what you want and need.